Are There Any Advantages Available?
From time to time, I will take a close look at the casinos being advertised prominently on this site and take notice of any who have changed. Rather than write about any promotions every single time there is a change to our featured online casinos, I will usually wait for two or three to swap in and then write an article about all of them.
There are two main reasons that I do it that way:
1.) I only have to write one introduction and one conclusion and it covers multiple casinos at the same time. Let's face it, if I had to write multiple introductions and conclusions for this reason, they would all essentially say the same thing.
AND
2.) More importantly, for individuals who routinely attempt to identify advantageous opportunities at online casinos, I would prefer to give them a chance to, "Hit them," before I fire off at the keyboard about what opportunities may exist. Granted, some of the opportunities may be gone by the time I am analyzing the promotions, (which is why it is a positive to learn the concepts I teach so you can identify the opportunities yourself) but I would prefer not to become a pariah amongst online advantage players. Mainly because some of them I consider friends.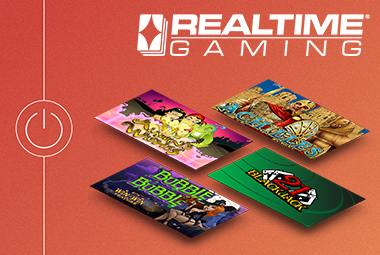 In any event, we are up to three newly featured casinos which are:
Brango Casino
Jackpot Capital
Casino MAX
If I have written about any of these casinos before, it is most likely the case that they enjoyed featured status, temporarily discontinued it before realizing its value and attaining featured status again. Either way, I will be looking at the promotions and Terms & Conditions (hereafter, T&C's, specific to bonuses, Bonus T&C's) to determine whether there are any opportunities for advantage play.
Brango Casino
I am going to start with a question rather than a statement: What the Hell is a Brango?
I couldn't figure it out, but either way, it is something that is apparently worthy of having a casino named after it. Brango Casino is NOT a Wizard of Odds APPROVED casino, which means that the Wizard's advertising guarantee does NOT apply to this casino.
The Wizard of Odds' advertising guarantee is an added layer of protection for the player, so while I would certainly prefer to play at an APPROVED casino, it does not necessarily mean that I would avoid a casino because it is not APPROVED as long as it had stellar rankings otherwise. That is especially true when it comes to advantage play, but for recreational play, I can say that I would ONLY play at APPROVED casinos, if at all. I think the most recent time I played recreationally (at a disadvantage) online was about three years ago, either $10 or $20.
In addition to being powered by the relatively rare NuWorks Software, Brango Casino actually just launched earlier this year (2017) so that could be one reason it is yet to be WoO APPROVED.
Despite the lack of approval, the casino does score an average of 4.1/5 on WoO, 4.3/5 on LCB and 4.2/5 in User Scores across our entire family of websites. Players compliment the ease of use for this casino, quick payouts, Bitcoin acceptance and game selection.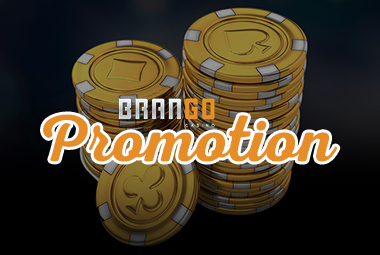 Brango Casino is offering the following promotions
$30 No-Deposit Bonus with a Wagering Requirement of 30x on Slots.
The maximum cashout for this bonus is $100, and the RTP (return-to-player) of the slot machines is unknown. If we go ahead and assume a House Edge of 5% (95% RTP) the player would make $900 in total bets to complete the playthrough requirements, is expected to lose $45, and therefore not complete the bonus.
Casino Brango is offering a 100% Deposit Match Bonus, up to $400, up to five times, on deposits equalling $400. Therefore, the total bonus may reach as high as $2,000 on five separate deposits.
The only games permitted on this Bonus are slots, video poker and video keno. The maximum amount of a single wager while playing this bonus is $10.
If that seems too good to be true (Video Poker) it is, here comes Bonus T&C #3:
Bonus amount is Non-Withdrawable and will be removed on cash-out request.
The total wagering requirements on Video Poker would be $12,000, which yields only a $55.20 expected loss on Jacks or Better, but the bonus itself is not cashable and is removed from funds, so any expected loss effectively applies to your deposit.
Even then, here is another T&C I hate:
Withdrawals are not permitted for an amount less than that of the bonus.
AND
Upon requesting any withdrawal (regardless of the number of deposits), any amount up to the equivalent value of the deposit bonus will be deducted from your balance or winnings prior to settlement. For example, if you deposit $/€500 and receive a $/€250 bonus after meeting all wagering requirements, and you wish to withdraw your funds, a request needs to be made for an amount less your bonus amount received. Any promotions where the promotion bonus is greater than 30% carries a maximum withdrawal value of 5 x the qualifying deposit, unless strictly stated in the promotion.
Imagine that you deposit $400 into this casino and receive $400 in bonus funds. You complete the wagering requirements and have a balance of $300 left. Having been unsuccessful on the bonus, you decide to cash out. The only problem: You can't.
Furthermore, if you receive this bonus, then the MOST it seems that you are able to withdraw (if you deposit $400) is $2,000 due to the 5x qualifying deposit term.
In other words, you are locked into either coming up with some balance in excess of the $400 (but less than $2400 to maximize value) in order to be able to withdraw anything at all. Granted, you are expected to have an ending balance much higher than that if playing Video Poker, but this term could be a killer for a slot player. Assuming a 5% hold on slots, the slot player is expected to lose $600 on the playthrough, leaving a balance of $200 (all bonus funds) which is effectively the same as being expected to lose everything, deposit included.
Granted, there may be ways to play Variance to your favor on this promotion, which is more easily done by depositing smaller amounts (and getting smaller bonuses) relative to the maximum bet that you are allowed to make. I will not analyze the promotion for those because there are almost infinite ways that a player could go about it.
Besides that, I think that these T&C's are just awful. They are garbage. I do not recommend playing at this casino for any purpose aside from purely recreational play OR to take the No-Deposit Bonus. In terms of recreational play, I would advise refusing a bonus rather than, 'Taking advantage,' of this one because if you play with no bonus you can cash out anytime you want to. Additionally, other than the general minimum withdrawal amount, you can withdraw any amount that you like.
Jackpot Capital
Jackpot Capital has been in business since 2009, but is NOT Wizard of Odds APPROVED. However, the casino scores well across our overall family of websites at 3.9/5, comes in at 4.1/5 on WoO and at 4.4/5 on LCB.
Jackpot Capital is powered by the popular RealTime Gaming software. Players compliment the games, software, interfaces, customer support and wide-ranging bonuses for both new and existing players.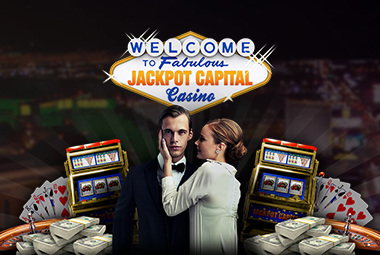 There are currently two bonuses available:
100% Max Bonus of $100 and 100 Free Spins on Achilles w/ 30x Playthrough on Slots
OR
150% Max Bonus of $300 and 75x Playthrough on Slots
And, it didn't take long to find a term I hate:
(i) If a player has not played at the Casino on an individual basis for personal entertainment only (that is, has played in a professional sense or together with other player(s) as part of a club, group, etc.);
What the Hell does that mean? Does it mean that if you identify and exploit a means of having a mathematical expectation of profit you have played in a, 'Professional sense?' I have no idea if that is what that means, but just in case, I'm not going to play there even if there is a way to beat the promotion. What you do is up to you.
But, it's probably not beatable anyway, because:
9. The following games count towards fulfilling the wagering requirements for all bonuses (deposit and no-deposit): Bingo games, European Slot Poker, Keno, Scratch Cards and all Slots unless otherwise stated.
10. Any wagers made on excluded games before the playthrough requirements are completed, will result in the bonus and any winnings being voided.
Aside from Keno, (PUTRID!) the returns of these games are not known. If we assume 5%:
The result of the Free Spins is going to be added to the total amount and have a playthrough requirement of at least 30x, resulting in a varying playthrough total for the bonus. I am going to pretend that the Free Spins do not exist, so with a $100 deposit and 100% match, the bankroll is $200 requiring $6,000 in total wagering given a 30x requirement. Assuming a 5% hold, the player loses $200 and finishes with nothing. I seriously doubt if the expected value of the Free Spins is greater than or equal to the $100.
The player deposits $200 and gets a $300 Bonus for a total bankroll of $500. The player must wager $37,500 in total bets which, at a hold of 5%, yields an expected loss of $1,875. This bonus is actually much worse for the player than the first one because of the huge divide between the player's deposit and expected loss.
To describe what I mean, the first bonus has an expected loss over total bankroll of $100, which is equal to the amount that the player deposits. Therefore, I would call expected loss over bonus amount $200 for a 200% expected loss relative to deposit. The second bonus has an expected loss over bonus of $1,575 against a $200 deposit, therefore, I would call expected loss over total deposit 787.5%. In other words, I think the player is both more likely to win and/or finish with something with the smaller bonus.
Either way, both bonuses have an expectation of losing one's entire deposit. I recommend NOT taking a bonus so you can withdraw funds whenever you like because you only have a 1x playthrough requirement of your deposit amount.
Casino MAX
Casino Max or Casino MAX? I don't know for sure, because I have seen it styled both ways. Either way, Casino Max/MAX is an online casino that also just launched this year and is powered by RealTime Gaming.
This casino is NOT WoO APPROVED (probably owing to its youth) but has an average user score of 4.4 on WoO, an average score of 4.1 across our family of sites and an average score of 4 of 5 on LCB. LCB Users cite a strong selection of bonuses and quick withdrawal times.
If I had to cite one thing I do not like about this casino, it is that the only available withdrawal methods seem to be check and bank transfer, and there appears to be a $200 minimum withdrawal for each of those methods. If those are, in fact, the only withdrawal mechanisms, I consider such a high minimum withdrawal to be way out of the ordinary.
Okay, so they have a few different bonus combinations, we'd better take them one at a time.
300% up to 3k Bonus (1k Deposit) 30x Wagering on Slots (Up to Three Times)
This bonus seems only to apply to Slots, Video Keno and Scratch Cards with no other game contributing to the wagering requirements. A Max bonus would be a deposit of $1,000 for a total bankroll of $4,000 and playthrough of $120,000.
There is also this:
During this promotion, all bonuses redeemed are combined and will be deducted from related pay-outs.
That seems to indicate that the only way to actually profit on this bonus would be to finish with a bankroll of over $4,000 as the $3,000 in bonus funds is deducted from withdrawals. Furthermore, it seems that if a player loses once he/she just digs himself a deeper hole by taking another bonus because ALL bonuses redeemed are combined and deducted. That seems to mean a player could lose on the entire first bonus, take a second bonus and would then have $6,000 deducted upon attempting to withdraw. In other words, the player would have to finish a second bonus with over $7,000 in order to profit. A total of over $10,000 if playing the third bonus assuming the player has not yet profited on a previous bonus.
That's what I take it to mean. If it doesn't mean that, their fault for not being more clear.
The returns of the slots are not known, but they almost have to be better than the awful Keno. If we assume a 5% hold, then $120,000 in playthrough has an expected loss of $6,000 anyway. Thus, the player expects to lose everything, including the deposit. The expected loss over the bonus amount is $3,000, so I look at the relative to deposit expected loss as being 300%.
150% Deposit Match Bonus up to $1,500 + 20 Free Spins for 10 Days
The first thing that we will address is the actual Deposit Match Bonus.
The Promotions page says the info can be found on the T&C's page as to Wagering Requirements:
Baccarat, Craps, Roulette, Sic Bo and War are excluded from wagering requirement (info on wagering contributions, can be found on our T&C's page).
As of the time of this writing, the T&C's page has this to say about playthrough:
Each game may contribute differently for the bonus wagers. The Player can check the contribution table in the cashier section of their account after redeeming a bonus for details.
I'm not going to redeem a bonus to know what the playthrough is because I need to know what the playthrough is in order to decide whether or not I want to redeem the bonus. This is beyond ridiculous and I hope to get it fixed. If it does get fixed, I will put an addendum in the comments analyzing the promotion.
Free Spins
Meantime, the twenty free spins has a total value of $200 in spins with Wagering Requirements of 35x on any Free Spins winnings and a maximum cash out of $200 on the spins. They may not be played in conjunction with any other bonus.
Given the playthrough requirements, assuming a 5% hold, the player is expected to lose whatever amount comes as a result of the free spins and finish with nothing. The deposit amount is irrelevant.
Summary
| Casino | No Deposit Bonus Expected Profit | Deposit Bonus Expected Profit |
| --- | --- | --- |
| Brango Casino | $0 | None/Loss |
| Jackpot Capital | N/A | None/Loss |
| Casino Max | $0 (Free Spins) | ???? |
Conclusion
Thus far, there is nothing to see here unless I get some information from Casino Max as to their Wagering Requirements on the Table Games promotion. If that finally gets added to their Terms & Conditions proper, I will analyze it in the comments if there is an advantage (or add it to this article) and will simply mention that they added it if there is no advantage to be had.
While I see no reason for recreational players not to play at these casinos, in general, I see no reason why they should want to take anything other than a No-Deposit Bonus, if applicable. Personally, if playing recreationally (and depositing) I would just as soon make my deposit and only have to playthrough 1x before being allowed to withdraw. Why subject oneself to playthrough requirements when the expected result is to lose some or all of your deposit anyway? That's especially true with Brango Casino, which also limits your cashout amount relative to your bonus.
For those of you who are looking for an advantage, nothing to see here, at least not so far.
Posted by
Mission146