Introduction
As little as a decade ago, there were no authorized, legalized and regulated commercial online casinos in the United States. At least, none that were regulated by any of the individual states.
The result was something of a misconception: That gambling online was illegal. The truth of that is a bit more varied, as even then, the legality of actually gambling online depended on the state in question. Even today there are states in which it would be technically illegal to gamble online and other states in which it would not, including some states that do not have any regulated means to do so.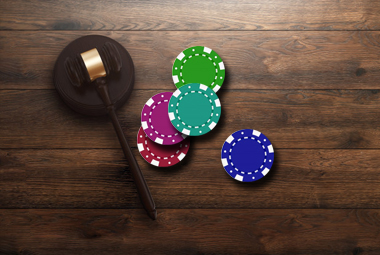 The actual case consisted of a few things at the time:
It WAS ILLEGAL for a United States bank to knowingly facilitate transactions related to online gambling. Some people gathered from this fact that it made gambling online itself automatically illegal, but that is not true.
It was (and still is) illegal in most states to operate an unlicensed and unregulated online casino. Naturally, that was of no concern whatsoever to casinos based offshore as those casinos operate outside of the legal reach of individual states.
It was (and still is) illegal for a player to gamble online in some states. In other states, it was perfectly legal for a player to gamble online. This remains the case today with one key difference being that some states actually have legalized and regulated (by the state) online gambling.
In those states where online gambling was (and still sometimes is) illegal for players, we have found almost zero cases of anyone being prosecuted for doing so. In my research, in fact, as long as the subject matter was not sports betting, I could only find one state in which it would have been a felony: Iowa (depending on the amount involved).
Most states focused their laws more on operators as opposed to the gamblers themselves, and still do, in those states where online gambling is either illegal or where operating an unlicensed and unregulated online casino is illegal.
However, many states have since authorized and regulated online gambling. Therefore, gambling online through these licensed and regulated casinos must be, 'Safer,' right? Let's take a look at some of the terms and conditions for one state in particular, Pennsylvania for the BetRivers.com online casino.
What Can Rivers Do?
One of the first hang ups that people had with online gambling, naturally, is that they would be providing personal information to the online casino in question as well as, usually, a credit/debit card in order to make a deposit. It goes without saying that this remains the case in Pennsylvania, but if we look here.
Let's take a look at stipulation 5.4:
5.4. In addition to the above-specified verification processes, you also hereby expressly consent to our performance (directly or through our third-party service providers) of background checks on you in order to verify your identity, history, or any other information you have provided to us. These background checks may vary on a case-to-case basis, but could include credit checks and/or general background investigations. We are not obligated to advise you when we perform a background check or the nature of any particular investigation.
Wonderful! Just by signing up for the casino and providing your information, you are authorizing the casino to complete background and credit checks upon you any time that they want to and without informing you. For those of you who may believe that you would have to give consent in order for that to happen, you have already consented just by creating the account.
Furthermore, this also means that your personal information could go to third-party service providers, the likes of whom are not specified in the agreement. As a result, entities aside from Rivers Casino Online can end up with your personal information completely without your knowledge and you have already consented to it. As if the possibility of a data breach of the casino itself was not enough of a concern, you also need to be concerned with the security of whoever they decide to share your information with.
Getting Paid:
Another concern people often had with overseas online casinos was that of getting paid if they won. Such players would often find that they were required to provide additional information (not demanded at the time of registering and making a deposit) in order to withdraw their funds. As it turns out in section 5.3:
5.3. At any time during the registration process or thereafter, we may also ask you to provide supporting documents including, but not limited to, (a) a copy of your driver's license (or other government-issued ID), (b) proof of your address such as a utility bill or bank statement, and (c) proof of your financial account/deposit and withdrawal method. In our sole discretion, we may ask that you provide notarized copies of these documents as an additional layer of verification. You hereby expressly consent to our verification (including through third-party verification services) of all information you provide during the account registration process or thereafter during your use of the Services.
The same exact thing can happen with this licensed and regulated online casino! Not only may you have to provide these documents, "In their sole discretion," but you may also have to get them notarized for them to be accepted. Once again, even though most players will never actually read this information, they have agreed to it simply by creating an account.
So, what if they are not satisfied with the information provided?
5.5. Upon our verification of all your application information, we will issue you an account for participation in wagering games, sports wagering, and Promotions through the Services. In the event you do not complete any request for information or documents, or we are not satisfied for any reason, in our sole discretion, with any information provided, we may refuse to grant you an account, or we may suspend or terminate your existing account. In such an event, to the fullest extent permitted by law, we will only refund deposits you have made in your account (unless otherwise prohibited by the Act or Regulations); we will not be obligated to refund any Bonus Money (as defined in Section 10.2) or winnings (whether or not resulting from wagers of Bonus Money or unrestricted funds on-deposit in an account).
The first sentence in this statement contradicts the latter part of the statement. The latter part of the statement says that they might not be satisfied with the information provided and may, as a result, suspend or terminate the account. However, that possibility means that they have not verified the application information to their satisfaction in order to issue the account in the first place.
The only good news with this is that they will refund any deposits made, but they do state that they can withhold winnings. I'm not suggesting this happens very often (and it doesn't happen as a regular course of affairs often with vetted overseas casinos, either) but Rivers Casino can basically freeroll your deposit and refuse to pay winnings. The only additional protection for the player in this stipulation is that they do have to refund the deposit amount if they decide to suspend an account for this reason.
But, what if you lose the amount deposited? I imagine that Rivers Casino Online will be much less interested in requesting notarized documents and verifying information if they player loses. Do you suppose they are going to call you up and say, "Hey, we just noticed we don't have a notarized utility bill for you and we need to give you a refund if you can't produce one."?
And, of course, the good old general provision:
5.6. We further reserve the general right at any time, and in our sole discretion, to suspend or close your account without further explanation if we consider it necessary to do so for any reason. In the event that we terminate your account under this provision without regard to a breach of these Terms by you, to the fullest extent permitted by law, we will only refund the unrestricted (i.e. withdrawable) cash balance of your account to you, but not any Bonus Money in your Bonus Bank (as defined in Section 10.3) then-remaining unconverted to cash.
Essentially, this just says that they can 86 you anytime they want to from the online casino and only have to refund your cashable balance if they do.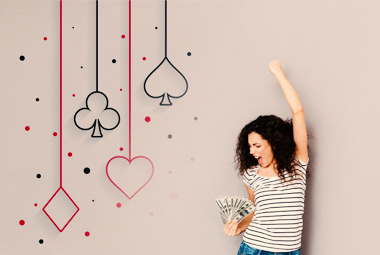 Minimum Deposits
Most online casinos require a minimum deposit to be made because that transaction itself costs the casino money. With most overseas online casinos, the minimum deposit amounts are openly stated somewhere on the website or in the terms and conditions. Here is what Rivers Online Casino has to say on the matter:
7.1. In order to wager on games or sports events through the Services, you must open an account and have adequate funds deposited and cleared. The minimum account deposit is displayed in the Deposits page. Only wagers placed from your account will be valid, and any winnings resulting from such wagers will be credited to your account. You can make all deposits and withdrawals by accessing the Deposits page of your account through the Services. You can also make deposits and withdrawals at any cashier cage located at the Rivers Casino Philadelphia located at 1001 N. Delaware Ave, Philadelphia, PA 19125.
Anyway, I clicked on the link to see the minimum deposit amount...and sure enough...all it does is tell me to create an account to make a deposit or withdrawal. In other words, I have to be logged in to see the minimum deposit amount that they are directing me to look at.
Of course, creating an account gives them the right to conduct any background checks and credit checks anytime they want to without my knowledge. By extension, I have to let them possibly conduct background and credit checks on me just to know what the minimum deposit and withdrawal amounts are.
Refusing Completed Wagers
Another problem people have had with online casinos that have been unregulated is the provision that they have the right to cancel or declare wagers void at any time. This particular stipulation can frequently be a headache for sports bettors who may take advantage of what they see as a favorable betting line on something.
That's not going to happen with a licensed and regulated online casino, right? They are going to be forced to honor any wager that they accept, right?
Wrong.
8.1. Wagers may only be placed through your account. We do not accept wagers in any other form or by any other means. We reserve the right to refuse any wager, in whole or in part, in our sole discretion. We also reserve the right in our sole discretion to set maximum and minimum wager amounts and to update or change these amounts at any time.
8.2. We reserve the right to refuse or limit any wager(s) attempted to be placed by a player at our sole discretion and for any reason. In circumstances where a wager is deemed to be or is declared void by us, any sum deducted from your account in relation to that specific wager shall be re-credited to your account. Should we decide to waive any rule for the benefit of any player, it shall only be for that one instance and shall not set a precedent for the future.
There you have it, the casino can declare a wager to be void anytime that it wants to and, therefore, simply refund the amount of the wager. Taken in conjunction with the other rules that we have noted above, they may decide that you attempted to place the wager because you were at an advantage and can choose to suspend or terminate your account accordingly.
Bonuses
Here's something awesome: Rivers Casino Online reserves the right to change the wagering requirements of their bonuses in order to turn same into cashable funds. That's perfectly fine by itself, but what if the bonus money is already in play based on playthrough requirements that had already been stated?
9.2. We offer "Bonus Money" through many Promotions, meaning restricted, non-withdrawable account funds. All Bonus Money must be wagered only on slots, video poker games, or in the Sports Book.
Bonus Money has no cash value, and cannot be transferred, exchanged, or withdrawn. All Bonus Money will have a "play-through requirement", meaning that the player must meet minimum wagering requirements using the Bonus Money to convert it into unrestricted, withdrawable account funds (i.e. "cash").
In order to count towards play-through requirements, Bonus Money wagers in the Sports Book must be on games or events with odds longer than -200 (equivalent to decimal odds higher than 1.50). For example: wagers on a game or event with odds of -300 will not be counted towards play-though requirements, but wagers on a game or event with odds -190 will be counted. Any + odds will be counted towards play-through requirements; for example +100 or +350 odds. The play-through requirements for certain Bonus Money may also require minimum contribution percentages from wagers on certain games or game types (for example: 20% of the play-through requirement must be met through wagers on slots). The play-through and other requirements and restrictions for Bonus Money will always be specified in the rules for each Bonus Money Promotion, but at a minimum, we will always require all Bonus Money to be wagered once before converting to cash. We reserve the right to change the play-through and other requirements and restrictions for Bonus Money at any time, whether or not the Bonus Money is already banked or activated in your Bonus Bank.
(See Bold)
In other words, you can jump on a particular slots promotion with a deposit match bonus that has been advertised as having a 20x playthrough requirement in order to complete the bonus. However, the casino (and you have agreed to this) could change the playthrough to 40x, 60x, 419x...whatever they want to while you are already in the middle of the bonus.
Again, that's not something that is going to occur frequently, at least I hope not, but it is something that they can do anytime that they want to.
Or, they can just cancel it altogether:
9.4. As a general rule, Bonus Money will expire 30 days after issuance, whether or not you have already activated it to begin fulfilling its cash conversion requirements. Notwithstanding the foregoing, at any time and for any reason, we reserve the right to amend or cancel any Bonus Money Promotion and/or cancel any Bonus Money prior to its conversion to cash.
As with other online casinos, the first thing that we notice is that the bonus money is going to expire after 30 days, so it essentially gives the player that amount of time to complete the playthrough requirements. The more important aspect of this stipulation is that they can just outright cancel bonus funds anytime that they want to.
Getting Paid (Again!)
Here comes a diatribe that basically amounts to the ability to refuse withdrawal requests for any reason that they want to:
10.2. When you wish to make a withdrawal from your account, we will make payment as soon as reasonably possible, subject to our standard internal processing time (which we estimate to be 3 business days). However, if at the time of a withdrawal request, you have any deposits which are pending receipt of confirmation of funds (e.g., deposits by check, ACH, wire transfer or other deposit methods), we reserve the right, in our sole discretion, to delay any withdrawal payment until such deposited funds have been confirmed. If you have an active wagering bonus at the time of submitting a withdrawal request, any and all incomplete/pending game rounds in your account, as well as your current active wagering bonus, will be voided. Additionally, you may experience additional delays due to any security or identity verification review we undertake, or whenever any other provision of these Terms allows or requires us to hold a payment. Prior to making payment on any withdrawal request, we reserve the right to verify your identity and/or conduct a security check via any method specified in Section 5 of these Terms. Should you fail to provide us with, or fail to verify the authenticity of, any information requested by us relating to your identity or any deposit or withdrawal method used by you, we reserve the right, in our sole discretion, to deny a withdrawal request. We are not responsible for any third-party financial clearing process that delays your withdrawal.
Okay, so it's generally going to take the casino three business days to process the withdrawal, UNLESS they decide to do a third-party security check, in which case, the casino is not responsible for any delays that might occur as a result of that.
Also, make sure that you are not in the middle of a bonus when requesting a withdrawal, otherwise, that bonus will be entirely voided. I'm sure most people have gotten this far in the terms and conditions, that every player can read and understand (snicker) to realize this fact.
And, again, if they decide they are unsatisfied with the information provided when it comes to a withdrawal request, then they can simply deny the withdrawal request. It's kind of funny how much more discerning they are going to be when the player is withdrawing as opposed to depositing, isn't it?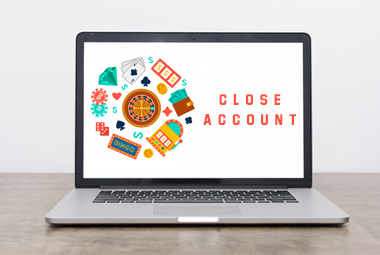 Close Your Account Anytime
Here comes more fun:
11.1. We and you reserve the right to suspend or terminate your account at any time and for any reason. Additionally, if we determine, in our sole discretion, that you are in breach of any of the Terms, or otherwise believe that your use of the Services is fraudulent, illegal or improper, including but not limited to through financial fraud or wrongdoing (e.g., improper chargebacks, transactions with no clear legal purpose, etc.), multiple accounts, use of 'bots' or 'robots,' abusive behavior to other players or our employees, identity fraud, or any other improper use of an account, we have the right to take any or all of the following actions. TO THE FULLEST EXTENT PERMITTED BY LAW, YOU ACKNOWLEDGE AND AGREE THAT WE AND OUR THIRD-PARTY SERVICE PROVIDERS WILL HAVE NO LIABILITY TO YOU OF ANY KIND FOR TAKING ANY OF THE FOLLOWING ACTIONS:
11.1.1. Issuance of a warning to you
11.1.2. Immediate, temporary or permanent termination of your right to use the Services;
11.1.3. Immediate, temporary or permanent removal of any of your User Content (as defined in Section 13.1) from the Services;
11.1.4. Forfeiture of any deposits, Bonus Money, and/or winnings resulting from wagers in your account, as directed by the Pennsylvania Gaming Control Board pursuant to the Act and Regulations;
11.1.5. Disclosure of such information regarding your breach of the Terms to law enforcement authorities or third party complainants, including our third party providers, as we reasonably feel is necessary or required; and/or
11.1.6. Disclosure of your identity to any third party who is claiming that any of your User Content constitutes a violation of their intellectual property rights, right to privacy, or other legal rights.
Here's my question: What the hell does, "Improper," mean in this context? I totally get why this could be the case if they think that the activity is fraudulent or illegal, but, "Improper," could mean literally anything that they want it to mean.
And, of course, this also gives them the right to disclose your identity to third-parties, except they already had the right to do that for any reason that they wanted to anyway.
And, naturally, there are some cases in which they can choose to force the player to forfeit deposits, bonus money, etc. etc. If you want to know what those are, have fun reading all of the Pennsylvania Gaming Control Board information.
Promotions
Here comes the catch all, "Bonus Abuse," term:
§813.3(a)(7) – There are no limitations on participation. However, persons found tampering with a Promotion in any way to gain an unfair advantage, violating the fair play or spirit of the Rules, or abusing any aspect of a Promotion may be disqualified, in our sole discretion. Our decisions are final on all matters relating to Promotions.
Have to love it!
The playthrough of that particular bonus is 1x, but if you do that and attempt to cash out, there's nothing that says they won't decide that such constitutes bonus abuse.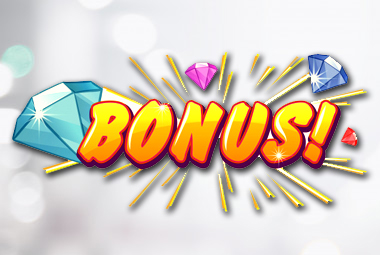 CONCLUSION
After reading through all of this, my conclusion is that gambling online through this particular licensed and regulated (by a state) casino is almost no different than doing so with any other online casino. The only two major differences (one for and one against) I can see are the following:
IN FAVOR: This particular casino at least does not directly state that, "Professional," play is not tolerated. However, given all of the various catch-alls, they could still accomplish the same thing in effect under some vague notion of, "Abuse."
AGAINST: Credit checks, background checks, sharing information with third-parties anytime they want to.
Ten years ago, most gamblers would consider online gambling the, "Wild, Wild, West." If that was true, then it still is true, because very little has changed in terms of player protections in these so-called state regulated online casinos.
Posted by
Mission146