Introduction
Do online casinos cheat gamblers?
Yes, SOME online casinos most certainly do – in more ways than one and you'd be surprised at the kind of scams they can pull off on inexperienced gamblers.
Being cheated out of money is an awful feeling. Not only are you left without hard-earned cash, but you can also lose confidence and start blaming yourself, wondering if there was anything you could have done to prevent this.
Maybe you are telling yourself: "But I've been visiting land-based casinos for years, what can internet sites do that I don't already know about?"
Online gaming sites are fundamentally DIFFERENT and thinking otherwise can get you into trouble down the line!
What is different about online sites compared to land-based floors?
Simply put, internet gambling is still a relatively novel, legally shaky market and this is what makes it vulnerable. There is still a lot of room for cyber criminals and frauds of all kinds to exploit players.
Foresight teaches gently; error teaches brutally. You can choose to experience virtual betting for yourself and learn the hard way or…
…take heed from those who already know the pitfalls.
The Most Common Types of Fraud in Online Gambling
While all online gambling frauds ultimately come down to covertly stealing money from players, there are numerous ways shady brands achieve this. By straight-up lying or simply lying by omission…
…rogue sites and gambling networks go about successfully conning customers who fall prey to:
Promises of "too good to be true" bonuses
Guaranteed timely payouts
Audited fair games from reputable providers and
…many other sneaky moves that will take you by surprise when they hone in for the kill.
Players are not the only ones these fraudsters are looking to dupe: trusting affiliate partners are often scammed as well, even if contracts have been signed and there's a threat of lawsuits and court.
Below are some of the most notorious cheating tactics used by internet sites and RED FLAGS that give them away.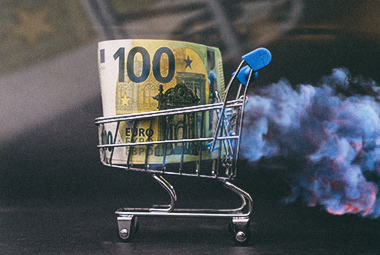 1. Slow Payments or Unpaid Winnings
This is the most common issue players have to face. Winning takes skill AND luck – it is not rare that a customer can play for quite a while without scoring a win worthy of cashing out.
All may seem swell while you're depositing and losing, or claiming a bonus and failing to meet the wagering requirements. In this scenario…
…there are no downsides to a casino and you won't hear them complaining as long as money keeps pouring in.
But!
Score a substantial win and watch them go rogue.
The trouble starts:
You request a cash-out, but it takes forever to process.
You contact support, but they are silent.
While frustration builds up and the waiting game stretches out to weeks and months with no money in sight you realize you've been duped.
There is no patience left to file a complaint with a governing body, your money and your dignity lost for good.
What Can I Do to Make Sure I Get Paid Fairly and Quickly?
Make sure a casino's reputation is spotless. Finding a solid gambling site is not so hard to do nowadays – google, look up the site's name on reputable platforms and forums where players and affiliates share experiences.
Choose only genuinely licensed, regulated brands with good standing in the community and with established online casino affiliates.
High ratings and favorable reviews are a must!
Honest brands will do their best to process payout requests within three working days, as well as to provide as many banking options as possible so that players from around the world always have a valid method at their disposal. There should be no withdrawal fees imposed on you aside from the ones your payment service demands by default.
2. Baiting with Extravagant Bonus Gifts
If something sounds too good to be true, it probably is!
A casino is dangling a very generous free bonus (spins or cash) with no string attached? The amount of money offered is outrageously disproportionate to the deposit amount? The wagering requirements are nonexistent or very easy to meet? Watch out!
While there certainly are great no deposit incentives being offered from time to time, this is not a common occurrence.
Do yourself a favor and read the terms and conditions for such offers BEFORE claiming them. The terms should always be clear, concise and reasonable.
Should you find anything suspicious or unfair with regards to allowed strategies/gameplay, wagering or cashing out, the wisest thing to do is contact support. If they fail to provide a satisfactory explanation, pass on the offer and look for a more trustworthy site.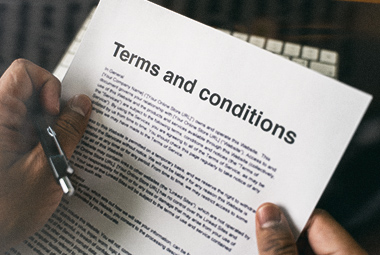 3. Predatory/Ambiguous T&Cs
Do you ever read the terms and conditions? You should!
But do it before checking off. I Agree. Rushing to complete the registration process and start playing is never a good idea. Do you even know what you're signing up for?
The Terms and Conditions is a contract and, like any other legal document, obliges you to act in a certain manner and accept certain actions on the part of a casino. You want to know what your rights are, what is allowed and what is forbidden for both customers and gaming sites.
Getting informed in advance lessens the likelihood of making mistakes, such as inadvertently committing promotional abuse or opening multiple accounts from the same IP address.
Likewise, if you feel you've been wronged and want to challenge a casino, the T&Cs will back up your case.
Since most people routinely fail to familiarize themselves with terms of service, shady casinos take advantage of this fact and slip in all kinds of nonsensical rules to cheat customers in full view of the law.
If you are new to online gambling, the only way to be absolutely certain about common and acceptable rules is to learn from reliable sources such as portals that specialize in empowering and educating players.
4. Pirated Games
Internet casinos are not exempt from software piracy. There are over 3,000 active developers in iGaming industry today, and all of their products can be unlawfully copied and altered to the disadvantage of players.
Even the greatest companies like Novomatic, Microgaming and Aristocrat have been victims of theft and piracy many times in the past.
Nowadays, counterfeits are so skillfully produced that you'll be hard pressed to spot any difference compared to originals.
There are ways to do so, however, as many leading affiliates are working hard to expose black market crooks. They list all rogue brands publicly in detailed reports, teach gamblers how to recognize a fake game and choose the best slot sites.
Casinos that endorse pirated software may or may not be aware that the games are fake. Nevertheless, being reckless about such an important element extends to the wellbeing of customers as well.
Video slots can be easily rigged to never even allow an honest chance at winning, just as they can be infected with malware. There is no guarantee that bogus products retain RNG utilized in their genuine counterparts.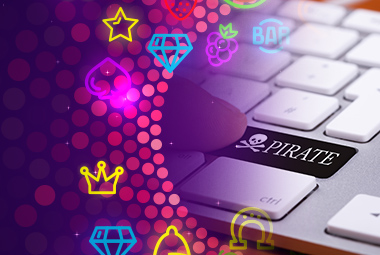 5. Unlicensed Operations
Gambling online is just as popular as gambling on land, however, you should know that iGaming regulations are still ongoing in most parts of the world.
Some countries have better developed or more progressive laws, but the industry still has a long way to go before claiming its rightful place next to its terrestrial cousin.
In recent times, several licensing bodies arose in an effort to establish and promote a safer environment for internet punters. The Isle of Man, Malta and the United Kingdom are among the best known and highly regarded…
…but there are over 30 other governing bodies in the world of iGaming, most of them acting as jurisdictions only on paper. In reality, their authority extends no further than a simple office registry.
Criminal groups can easily fake the licensing seal. The boldest among them do not display any license info whatsoever, relying on the all too prevalent naivety of players tempted by the easily accessible online games.
Genuine licenses from recognized jurisdictions are granted only after an operator successfully meets all the requirements presented by a governing body. License holders regularly undergo strict quality control protocols and can be found listed on the official websites of their home jurisdiction at all times.
Operating without a permit or under a false permit is always a red flag. No matter how good a site otherwise is, it is not an excuse for such a major oversight.
Stay Vigilant To Avoid Rogue Casinos
Despite numerous shady networks operating on the internet, you CAN play safely if you do the homework first and always keep an eye out for possible red flags.
When you know what to look for, recognizing potential threats or predatory agendas becomes much easier.
It may take longer to find a suitable, licensed iGaming platform where software is genuine and withdrawals timely, but keeping yourself safe in a profit driven digitally connected world is part of what makes you a responsible gambler.