Introduction
It can be rather mind-boggling when deciding the best place to risk your hard-earned money for entertainment and potential profit.
Some people may simply be drawn to a fancy logo, some to an interesting and possibly lucrative bonus offer, some look first at licensing and where an online casino is regulated.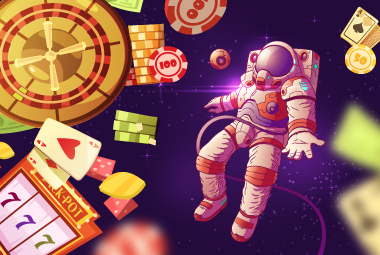 With the new year, many people like to try something new and refreshing. UK players enjoy the protection of the Gaming Commission there so that part of the choice is a no-brainer once they find a site that only promotes UKGC licensed gaming sites to players in the UK.
When I review new properties that serve the much more complicated U.S. and Australian markets, where the government is not involved in regulating online casinos in an open market - I usually start with the operator's history.
Do they have a proven track record of fair play? Do they abide by their own payment terms and timeframes? Licensing is much less important in those markets because about the only regulator that will issue a license to operators who accept customers in those regions is Curacao. With no robust oversight of licensees, players need to bet first on the public reputation of those casinos.
Malta is a strong regulator for the rest of the European Union, but UK players tend to stick to sites that bear the Gambling Commission's seal and are allowed to advertize in Great Britain.
One very good thing about choosing to only play with UKGC licensed operators is that the Commission has already done much of your due diligence for you. If you want to visit a new operator based on a generous welcome offer, the game selection, or because they allow payments with your desired method - the site operator's long term history becomes much less important.
One of the top 3 sites we ran across on Google after searching for "info on newest slots casinos for UK gamblers" was slots.info. Other search terms brought up Wizard of Odds and other well-known sites. Many were updated for January 2019. Not all of them listed only Gambling Commission-licensed casinos.
One of the requirements of licensing in the UK is to display the Gambling Commission seal. That makes it easy to confirm a license quickly and easily.
Players can also visit the Public Register and type in all or part of an operation's or operator's name to view all domains running under a license.
Further information on the resulting search page will show the licensee, trading names, any sanctions or other actions taken by the Commission, and the type of activities that are licensed (software, casino, sports betting, etc).
The repository also shows domain names owned, inactive domains, and white label domains the operator may have licensed currently.
Bonuses and new casinos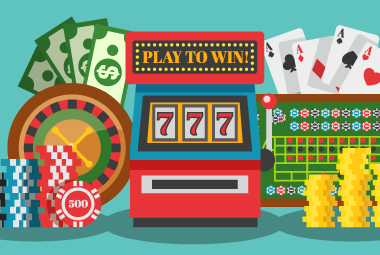 New domains launch on a regular basis as operators try to capture a portion of one of the world's largest regulated marketplaces. New casinos often have some of the most generous welcome offers as they attempt to establish themselves among the competition.
Another benefit of playing at a Gambling Commission approved site is the clarity and transparency of bonus offers. Terms and conditions are not complicated and they are always just one click away.
If the site says they offer free spins, the spins will be free of charge - no deposit needed to activate them. If they say bonus spins or casino spins, there is probably a deposit required. When an offer states, 'no wagering', then you won't have to roll the money or free spin winnings over and over again before cashing out.
But, as always, it's a good idea to check the specific terms of any bonus offered.
Payment methods
Another benefit most new online casinos offer is a wide range of payment methods. After all, if you can't get our money in and out quickly and easily, with no casino fees, why bother playing there unless the bonus is easy to beat and you're not in a hurry to enjoy your potential winnings.
Customer service
The old saw that states you only have one chance to make a first impression holds particularly true with new casino sites. The customer service staff will usually go out of their way to make sure you have an enjoyable and hassle-free gambling experience. It can never hurt to open live chat to see how they operate.