Introduction
It certainly was a good run that offshore online casinos had in the United States, at least, until New Jersey decided to raise a middle finger high and proud to the United States Federal Government.
More specifically, they gave the The Department of Justice the middle finger as a United States Circuit Court had previously held that online gambling, within a state, was not a violation of the WIRE Act, in a decision that can be read here. It was later ruled that The Department of Justice has no business publicly opining on the law anyway.
For a great many years prior to New Jersey's legalization of online gambling, offshore casinos were where the money was at and basically enjoyed a marketplace with no competition that players might (perhaps incorrectly so) see as, 'Safer,' or, 'More legitimate.' Other than the fact that they would never get air time on TV or Radio, offshore Internet casinos, effectively, had no competition, other than with each other.
It wasn't long until we would see other states, such as Pennsylvania, enter the online gaming market. Additional happenings would include the Professional and Amateur Sports Protection Act (PASPA) being overturned by the Supreme Court of the United States, which gave another advantage to these newly authorized online casinos in that they could now also offer sports betting, in the event that such is permitted by the state.
For those states who, for one reason or another, might be loathe to allow for online casino games, it also game them the option to allow for online sports betting only, or in the case of a few surprising states, such as Utah and Hawaii (who I guess consider it a pure skill game?) and have, at a minimum, not outlawed it. Utah and Hawaii are particularly interesting to me in that they have no other regulated forms of gambling whatsoever.
COMPETITIVE ADVANTAGES
Of course, state licensed and regulated casinos have a great number of competitive advantages when compared to offshore online casinos.
For one thing, they are actually legalized and regulated (for what little good the latter does) by the individual states in which they are legal, so that's automatically going to create a perception that players will not be screwed over by these casinos and no-paid, slow-paid or have to bend over backwards to get paid…even though all of those things are still totally going to happen from time to time.
Another competitive advantage that these casinos enjoy, which might vary a bit based on state law, is the ability to advertise. In Pennsylvania, for one example, you won't drive twenty miles down the highway without seeing a billboard for one casino or another. Additionally, you are practically unable to watch the news without seeing an advertisement for either DraftKings or FanDuel, at some point, or even listen to sports talk radio without picks segments and other online casino promotional advertising.
Yet an additional competitive advantage that I will list, as if being able to advertise was not enough, is that these casinos have a tremendous pool of players in a huge number of these states, at least, relative to how many casinos there are. What they are able to do with that is offer excellent promotions—I am talking about old school online casino promotions, such as a 100% deposit bonus with only 1x Wagering Requirements–promotions in which players, essentially, could not fail to profit if only they are willing to make low enough bets.
The majority of players will also get paid out on these promotions, and fairly quickly, due to yet another advantage that they enjoy—they can bank in any way they wish. The state regulated online casinos can, at their option, accept PayPal for both deposits and withdrawals, they can accept any credit card for deposits they want to (and could probably even pay out to the player's credit card, though most of them seem to prefer not to do that, if not all), they can accept cash at the cage and make payouts at the cage, provided the online casino is the one associated with that land casino.
Not enough? Okay. Players can also use PayNearMe and go to their local 7-11, or drug store (depending on the state) and make their deposits there. I don't think I've seen a casino that will also allow a player to withdraw that way, but it's certainly not an inconvenient way to deposit.
In fact, one of the only times you would ever hear of me allowing a balance to sit in an online casino, was when I played Wind Creek because their withdrawal methods were not convenient for me, but I could deposit using PayNearMe, and then, when my balance got high enough, I just took a trip out there and withdrew everything at the cage.
For their own good and to continue to have a place in the United States online casino marketplace, offshore casinos are going to need to step up their games and they are going to have to, in my opinion, do so in a serious hurry.
UNLAWFUL STATES
"But, that's okay," the offshore online casinos might muse, "Because the players are still unable to play in a great many of the U.S. states at a regulated casino."
I suppose that they are not wrong, but it was only fifteen years ago that there were ZERO states that had regulated online casinos and now that number is six with over thirty states that, at least by the letter of the law, now allow for sports betting.
The only area in which offshore casinos caught a little bit of a break is in the fact that these states to have regulated online casinos, except Michigan, are mostly concentrated in the northeastern part of the country. Of course, it's only a matter of time until online casinos begin to be authorized in other parts of the country, which will mean that individuals in bordering states will have the opportunity to simply travel a little bit to play at casinos that they will perceive as being more secure.
Beyond that, you don't even necessarily need to have online sportsbooks be legal in your state to engage in sports betting.
Remember, while it is true that players must be physically located in the regulated state in order to place bets, as long as would be sports bettors have a friend who they can trust, all they have to do to get bets down is create an account (or use the friends account) and send a text message or make a phone call.
Granted, that won't enable a person to play actual casino games, at least not directly, but for those sports bettors out there they can rely on a friend to get the bets down for them (or perhaps even use an account that they create) which means they won't have to look offshore for those types of services.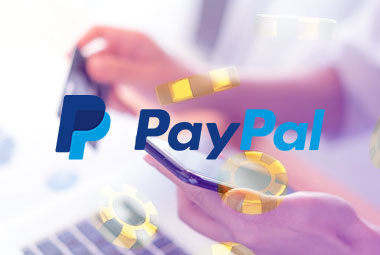 What if the friend screws you over?
The good news for the would-be screwed friend is that almost can't happen. If the out-of-state friend creates an account and deposits using Paypal, then generally, the only account that can be withdrawn into is that same PayPal account, or the casino can mail a check.*
*By the way, if you are doing this, make sure you're not logging into the accounts in close time proximity to one another or it won't look good. I've seen accounts temporarily suspended for those kinds of reasons even though the account holder state and the login state were neighboring states.
Let's recap the advantages that the state-regulated online casinos have:
1.) They are perceived as safe and secure due to the fact that they are regulated, even though they are, evidently, not immune to data breaches.
2.) Players perceive that the casinos will not try to get out of paying them as a result of violations (real or imagined) of the Terms & Conditions, though this will still sometimes happen.
3.) They can advertise, barring any law to the contrary, pretty much wherever the hell they want to.*
*I also can't help but note the hypocrisy in that as so many of these states have departments that they claim are for the purpose of helping gambling addiction. Of course, most such states also have state lotteries which do, in fact, suck.
4.) They can offer great promotions because, while the states in which they are regulated have finite player pools, there are also a finite number of casinos that are regulated, and therefore, seen as safe.
5.) Depending on the specific casino's terms, deposits and withdrawals are extremely easy and, sometimes, are near immediate.
6.) Particularly for would-be sports bettors, even if they don't have an online sportsbook in their own state, there are several mechanisms by which they can get bets down in regulated states. Do note that this will be contrary to ANY Sportsbook's terms and conditions that I can think of, so make sure you are doing this in a way that won't get you caught.
NOT ALL DOOM AND GLOOM
This doesn't have to be doom and gloom for offshore online casinos, however, especially if the reputable, or, historically reputable, offshore books are willing to do a few things.
1.) The first thing that these casinos need to do is to realize that they CANNOT advertise via traditional forms of media, and while they can use various internet websites, (such as ours) the internet is everywhere and you cannot hide player abuses. Recently, we had a Forum thread related to a player who was no paid (it's not even in dispute that they were no paid) by iNetBet, which can be found here. With luck, this situation will eventually be rectified and this player taken care of as I feel like the casino had a duty to the player to list their country on the restricted countries list, which was part of this article.
Granted, it's true that only six states are presently authorized to have websites for casino-style games, but I imagine this number is only going to grow when states without start to see the tax revenues that these websites are pulling in for them. I think counting on these states not to eventually see the money, and want a piece of that action, is, at best, a flawed plan.
With that, it's time for offshore casinos to button up and get ready to compete in a more difficult marketplace to, at best, not lose TOO MUCH of the #1 country for online gambling revenues in the entire world.
In other words, it's time for them to do what they should have been doing anyway, and that is to treat players fairly in order to maintain what reputations they already have and, hopefully, improve upon those reputations. It's time to stop being crooked, or being anywhere near crooked, because you are no longer the only game in town.
Again, that's compiled with the fact that their payment processing cannot ever hope to be as fast AND the fact that they can't advertise on traditional forms of media. The only thing you ever had was your reputation for player treatment before, at least in terms of acquiring new players, and now that reputation is more important than ever.
2.) The second thing that offshore Internet casinos need to do is to loosen up on the Terms and Conditions. The only thing that offshore casinos need to do, if they want to offer promotions that sometimes superficially appear strong, but actually aren't always, then they need to make these promotions less daunting to play in other respects.
For one thing, if you are offering a promotion with playthrough requirements such that, regardless of what game a player picks, they can only be expected to lose based on the total amount of action they have to put in, then you do not need to do game restrictions! The only thing you have to do is a little bit of math to find the point at which, even assuming a player plays the best game possible and does so optimally, an individual player's expected win is not more than you are willing to tolerate—assuming there is an expected win at all.
In addition to getting rid of game restrictions, offshore online casinos need to get rid of the ridiculous terms that restrict bet amounts whilst on a promotion or restrict players from using betting systems. As long as the EV on the playthrough would not yield a positive outcome regardless of what the player plays, then you should not be scared of players varying their bets or especially using betting systems.
If your concern is that players are going to bet big initially and then try to grind out the playthrough in the event they hit something, then your concerns are not unfounded, but you have to break out of the old paradigm that such actually matters. It doesn't matter anymore provided, of course, that the playthrough requirements still yield a small expected loss or not too much of an expected win.
In that scenario, you'll have plenty of players who take the big shots in the early betting and are not successful, so it's all going to come out in the wash. Either that, or if you are going to bet cap, at least bet cap at something substantially less ridiculous. There are recreational players out there who, for reasons I will never understand, legitimately enjoy online Blackjack. What they do not enjoy, however, is having to play 80,000 hands at $5 per hand just to clear a bonus that was never advantageous in the first place.
Simply decide where you want the player's expected win to be and then set the playthrough requirements accordingly. I think that bonuses that yield an expected loss on the playthrough care categorically ridiculous, because a player is better off to simply NOT take a bonus (so they can withdraw whenever they wish), but even more ridiculous is some of these bet caps whilst a player is playing the promotion. It's senseless. You should want people to bet big.
Other Terms and Conditions that need to be loosened up—well, the simplest way to put it is to look at the Terms and Conditions for a U.S Regulated website, copy and paste that, switch the name of the casino to yours and just start there. After that, add stuff as is needed.
Quoting from the Wizard of Odds article linked above, here are some issues I took with Shazam's promotions:
The promotion advertised is an, "Up to 300%," deposit bonus, however, the player must first do a 250% and 275% bonus in order to unlock that one.
Visiting Shazam Casino, I find:
1st Deposit:250% Slots Bonus + 100 Free Spins on Bubble Bubble 2 with 100% Cashback:
NOTES: The first thing that is important to note is that there is a maximum withdrawal associated with this bonus of 20x your deposit amount.
Okay, this is patently absurd. There is absolutely no reason to ever restrict how much a player can win associated with a bonus. Why would you ever offer a bonus in the first place? Is the hope that players will simply not read that term and, even if they do win more than the 20x deposit amount, will just be happy they are getting the 20x deposit amount?
You are a casino. This is gambling. You win some and you lose some.
Seriously, could you imagine that a player has a great run up in a United States land-based casino, suppose they put $20 and run that $20 up to $1,000 on slots and go to the cage with their ticket.
CAGE: Okay, very good, so here is your $400.
PLAYER: WHAT?
CAGE: Your $400, congratulations! That's a really good win! I have no idea why you ran it up to $1,000 though.
PLAYER: But, I did win $1,000.
CAGE: Oh, no, I'm sorry; you didn't. You only put $20 in the machine, so we only have to pay you $400. Next time, you should try not to go above $400, or if you do, make sure to put new money in.
Except, it's even worse than that because, with the playthrough requirements, the player cannot even cash out whenever he wishes as he could in a land casino!
22.6. Each bonus allows you to play certain types of games:
Games included in Slots promotions: Slots, Real-Series Video Slots, Keno, Bingo, Scratch Cards, Board Games.
We have no idea what the returns are for the Bingo game, so play those at your own peril if the RTP happens to be very low. It could be high; we simply have no way to analyze it.
Believe it or not, I am actually fine with categorical game restrictions as long as how much the player can bet and how much the player can win are not being restricted. For those of you who have not had the opportunity to play at regulated U.S. casinos yet, many of the promotions for those also restrict Table Games, most do not have Bingo in the first place and some promotions are actually slots only.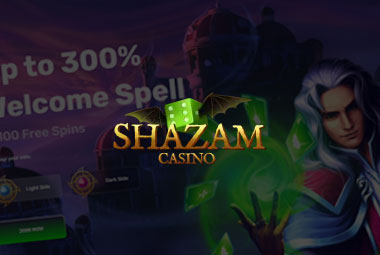 In the case of Shazam, we have all of those rules for a promotion that is almost certainly not positive expectation, unless, that is, you know for a fact that one of their slot machines has a return-to-player of 97.142%, or better, which the one you pick either definitely or probably won't.
More than that, some return is going to come from results that, by necessity, would have you finishing your wagering with more than 20x your deposit amount, so you wouldn't even be able to withdraw everything that you had won anyway! In other words, even if the machine you selected had better than a 97.142% RTP, which it very likely won't, you're still giving up some EV because you might hit results that result in you not being paid in full.
In sum, you have a promotion where players are mathematically expected lose in the first place, players are subject to a maximum withdrawal of 20x the deposit, which cuts into the already negative EV of the promotion even further AND there's a whole laundry list of other terms, including no professional players.
Don't worry, Shazam, there's not a pro touching this promotion, I assure you.
The next casino down was Las Vegas USA where I noted:
7. While playing with Bonus money, in any of its kinds, the maximum bet amount is $20.00, either in any pay line or wager in any game. Any winnings coming from bets that are higher than this maximum limit, while using bonus money, partially or totally, are void and no withdrawal can be processed. In this case, any balance could be removed at the casino's sole discretion.
8. Unless otherwise specified by the Casino; all promotional funds (bonus amount) stay in the house upon completing the wagering. Bonus money serves to enhance play and help to generate winnings; however, cannot be withdrawn as part of the winnings. The bonus will not be returned to the account but deducted from winnings by the Casino upon withdrawal. At the point of cashing out the winnings, all bonus money will be removed from the total amount of cash won by playing at the Casino.
The first thing to note is that you may not bet more than $20 in a certain game, which is a rule that the casino has in place to prevent players from making huge bets hoping for a small (relative to the bet) win and then just betting really small to grind out profits. Doing it that way was a very common tactic that advantage players (including me) would use back in the day, but on great deposit bonuses it is really not necessary. In fact, I usually prefer keeping my bets somewhat low (reduces variance) if I can play with an expected profit straight up.
The one thing that I will say is that a maximum bet amount on the bonus being $20 is, at least, a reasonable bet amount if you are going to restrict them at all. I would hope that the website would detect if the player is trying to bet more than that, or automatically cap all total bets at $20 whilst a player is on a bonus, but I don't know if it does or not.
Anyway, the bet restriction thing might make sense if they are offering a promotion such that the player is expected to profit in the first place. Some promotions have these bet caps even though the player has a mathematical expectation of losing on the playthrough anyway, which makes absolutely no sense.
Of course, this maximum bet amount ends up being irrelevant for a great many players because, as I later found, they should not bet that much anyway due to maximum cash out restrictions, once again:
Okay, what that three mile long paragraph basically says is that your cash out amount, on a 100% Deposit Bonus, is limited to 20x the amount of the deposit, or $10,000, whichever greater. Even with a bigger deposit on low variance games, especially limited to $20 bets, you're probably not going to encounter a run so good that it would ever put you over this amount anyway. If you are playing high-volatility games, however, then this is something that you are going to want to keep in mind.
…
Video Poker only contributes 44% to the Wagering Requirements, so you would have to play 2.27.273x more than that in order to complete on VP, so you would play about $181,819 coin-in. That's obviously going to take a substantial amount of time to do at $1 bets, at 800 hands per hour (which is pretty fast if playing accurately) it would take over 227 hours of play.
The $181,819 coin in comes with an expected loss of that multiplied by .0022, so an expected loss of $400, which reflects expected net profit of $600 each time, though note that this slightly reduced because of the possibility of running over the $2,000 maximum cash out. You would also want to check to see if bonus funds are played first, so that is something that you would want to do in LIve Chat.
To their credit, there is a way to play this and expect to win while keeping the probability of winning more than the maximum withdrawal amount fairly low, but this particular bonus seems t have a specific limit of $2,000 to cash out, so you would have to play 181,819 hands for an expected profit of about $600. Naturally, that comes out to less than $3 an hour, so if you're truly just playing for fun and want a positive promotion, though time-consuming, you could do worse. I don't think they have to worry about any true AP's wasting their time with this one.
Ignoring Bovada's other Terms, they take the tactic that I suggested, of simply putting the playthrough where they want it to ensure that the bonus does not have a positive expected value:
If you were to deposit $1,000, then you would get $1,000 in Bonus Funds for a total of $2,000 that would require total playthrough of $50,000 on slots, which would probably not be profitable. The expected loss of a 98% RTP slot game (and most are slightly lower than that) would be $1,000, thereby giving you a breakeven expectation.
You would instead have to play $500,000 through on Video Poker, but with a house edge of only 0.22%, this would yield an expected loss of $1,100, so it actually becomes a little worse. The same would be the case for Blackjack, except the expected loss would be even more, because the Blackjack has a higher House Edge than does the Aces & Eights.
If Texas Hold 'Em Bonus has the Las Vegas rules, then Wizard has found:
The lower right cell shows a house edge of 2.037%. However I think this makes the game look like a worse bet than it really is. What this means is that for every dollar bet on the ante the player can expect to lose 2.037 cents. However by the end of the hand the average wager will be 3.8181 times the ante. So the element of risk, or ratio of loss to total amount bet is a much lower 2.037%/3.8181=0.5335%. The standard deviation is 3.500839.
Assuming that qualifies as a poker game, then you would have to do $250,000 in playthrough at an expected loss of 0.5335%, but that still would result in an expected loss of more than $1,000 upon completing the playthrough requirements.
Of course, there was one bonus on that WoO Page that is a total home run if you don't mind that it's at a Bitcoin casino. I'm not going to tell you which one it is, though, so you will just have to go read that page if you're interested.
I am not a fan of promotions that still yield an expected loss, in fact, I hate them because I think the player is better off to just deposit and play so they can cash out whenever they want. That being said, it is better than combining a promotion that is only expected to lose with a bunch of unnecessary, "Gotcha," terms.
The Terms and Conditions need to change and soon! It's all fun and games while the majority of the United States does not have state-regulated casinos, but the time is now to set yourself up for a future where the majority of states do, because that future is coming.
3.) The third thing that offshore casinos need to do is to start having better promotions.
I know that I just discussed casinos structuring their playthrough requirements such that the player cannot be expected to profit, but that's only in favor of not relying on ridiculous, "Gotcha," Terms and Conditions instead.
What they really need to do is simply change the terms AND offer better promotions to compete with the state regulated ones. Do they have to be as good as the state regulated online casino promotions? Absolutely not! The state-regulated casinos already have all of the advantages we discussed, so there is simply no competing with them in that sense because they can afford to do things like 1x wagering requirements from time to time.
However, what the offshore casinos need to offer in order to compete is BETTER promotions terms than the likely follow-up terms from in-state online casinos.
For most players who simply choose to AP the new player promotions and be done, at most online casinos (with only two exceptions I can think of) any follow-up promotions are going to be fairly weak and not worth the time. For example, one in-state casino keeps offering me, sometimes twice a day, a 25% deposit match on $100 that comes with, I think, 10x playthrough requirements, but even if it was 1x, I probably couldn't be bothered to do that.
The one thing that online casinos can do right, in this regard, is to offer high dollar deposit matches with somewhat weaker promotion terms (playthrough, game restriction) otherwise. The four digit promotions will catch the attention of players who are getting weak offers (in dollar amount) from their in-state casinos and those players might give the offshore ones a try.
At that point, simply structure the Wagering Requirements such that they have a small positive expectation, but not enough that a non-recreational AP would be interested in doing that sort of playthrough for the expected gains. I would tend not to think AP's could be bothered if the promotion would be worth less than $25/hour to them, so do the math and get the promotions to yield a $10/hour positive expectation, or something. You'll get enough players who play it sub-optimally, or keep playing even after the playthrough is done, to more than make up for the little bit of EV you are giving them.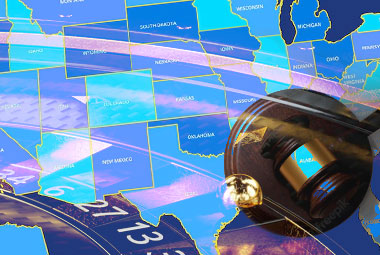 BETTER FOR EVERYONE
Making these changes is going to be better for the offshore casinos, as they can better compete with regulated ones and will improve the general reputation of the industry, and better for players, as those players who would can enjoy slightly positive promotions again with no BS Terms and Conditions associated.
The only entity it would not be better for is state-regulated online casinos, who you are now competing with on closer to equal footing. However, if you want to compete with them and win over some players, then you eventually have to recognize that you need to offer a comparable casino product, which most presently are not doing.
You have to improve your reputation and offer better service than the state regulated casinos do. I can guarantee these offshore operators that folks in other states are chomping at the bit for their own states to regulate online gambling so operators, such as DraftKings, can come in (even though DK is not that great from a customer service standpoint) so these other online casinos are going to need to bend over backwards to treat players like royalty.
I understand that the environment is tough for offshore Internet casinos, but what they need to understand is that it's not going to get easier.
THERE IS ONE ADVANTAGE…
Of course, for those offshore online outlets who would want to compete in the market by offering non-ridiculous terms and world-class customer service, the regulation of state-bound online casinos actually gives you a bit of an advantage that you didn't have before.
A foot in the door.
Think of it this way: With every television ad, with every radio ad and with every billboard, casinos such as FanDuel are not just advertising for themselves; they are also advertising for you, for free.
You once lived in a marketplace in which exposure to Internet gambling could only be found, well, on the Internet. However, in the regulated marketplace, people are being constantly bombarded with casino specific advertising.
True, those entities are, obviously, not advertising for YOUR casino, but that doesn't mean that those ads won't benefit you if you play nicely with prospective players.
People will play new member promotions in the regulated casinos within their states, and when they run out of those, (which won't take long as there are so few regulated casinos) they are going to start looking for more. When that happens, you will be there. More people will take to the Internet and search for other places where they can play new bonuses, and as long as offshore casinos have not (as a whole or individually) torched their reputations by then, these players will come to you and try out your bonuses.
If you can avoid trying to get out of paying winners with, "Gotcha," terms, if you offer promotions that are not too advantageous, but are reasonably so, and you can balance having game and bet restrictions, as well as reasonable playthrough requirements, against not having promotions so strong that advantage players are hammering you, then you will get people to try out the product.
When they do try out the product, make sure that you are offering the best games, the best terms and absolutely TOP NOTCH customer service. Treat all of the players who come to you fairly, and pay them as quickly as reasonably possible, then there will be a place for you to compete in a market that includes regulated casinos.
CONCLUSION
I think that there can be a place for offshore online casinos, even in states in which regulated casinos exist, but that is going to require some things to change.
Online casinos that are already reputable have to maintain, if not improve, on that reputation. They can do this by having reasonable bonuses, reasonable playthroughs and reasonable Terms and Conditions.
They can use free advantages such as the exposure to the concept of online gambling, via advertising, that regulated casinos are paying for on their behalf! This is your chance to maintain your position in the marketplace because new people are potentially being exposed to your product every single day.
So, don't screw it up.
Posted by
Mission146