Introduction
For this article, I will be ranking and reviewing most of the online casinos that are available to residents of the Commonwealth of Pennsylvania. While that might not seem like it applies to the majority of readers, you could obviously play at these were you to ever visit Pennsylvania AND the majority of the casino products listed are available in multiple other states.
Before we get into these rankings, however, here are a few quick disclaimers:
DISCLAIMERS
I am not being compensated for these reviews OTHER THAN by the LatestCasinoBonuses family of websites. I do not stand to gain in any way whatsoever by stating that I prefer certain casinos over others and have no direct (business) financial interest in any of the casinos listed, nor their affiliated land casinos.
As far as I know, none of the casinos being reviewed presently advertise on this website or WizardofOdds.com. If they advertise on a different website in the Latestcasinobonuses family, I do not know about it and it would not change what I have to say about them if they did.
If you suspect that you or someone you know has a gambling problem, call 1-800-GAMBLER or encourage that person to do so.
I will only be listing casinos where I have actually played and there are perhaps two or three where I have not for reasons that are outside of the purview of these rankings/reviews. Additionally, a few of them have new member offers that are of little/no interest to me (basically breakeven or extremely low priority), so I haven't played at those.
THE CRITERIA
Customer Service (If applicable): I will score customer service only in the event that I had direct dealings with them on some level aside from not necessarily deposits and withdrawals. Deposits and withdrawals will sometimes be a factor if I have had to deal with customer service multiple times for that reason.
Site Stability: This is basically how stable the software is in terms of a clean and error-free playing experience. You'll hear me discuss Video Poker a good bit in this area as that is a game that seems to have the most issues across the websites.
Payouts: This area will reflect the speediness of the payout process.
Timeliness: This area also has to do with the customer experience and will reflect whether the casinos award promotions when they say they will be rewarded, how ridiculous the fine print is, etc…casinos with a customer service score (at all) will likely not have an exceptional score in this regard as that is probably why I had to deal with customer service.
Follow-Up Promotions: This area will refer to whether or not I consider the E-Mail offers any good.
NOTE: I will not be discussing New Player bonuses as this is mainly meant for a crossover audience to include casual gamblers. Beyond that, I've already discussed New Player bonuses at length elsewhere on the website and specific information (just go to the casino's page and go to, "Promotions,") is not hard to find.
THE RANKINGS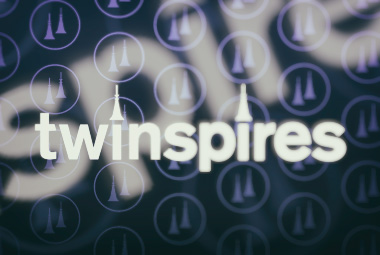 1.) TWINSPIRES CASINO SPORTSBOOK:
OVERVIEW: Twinspires is going to take my #1 spot, and rather easily to be quite honest, for having a wide variety of gaming products (sports and casino) all available in one app.
Many online sites will have a sportsbook app as well as a casino app, and while they may share the same balance/account, it's simply not terribly convenient. Twinspires is exceptionally convenient in that you can place a sports wager and be playing Video Poker, or some other game, within seconds without moving from one app to the other.
Additionally, as you will see in the Promotions section, Twinspires probably takes the cake for being a low-rollers paradise for those who want to do small EV promotions that appear frequently. They may still have a great New Player promotion (after all, they did before), but for those of you who want to have something to do (especially if you enjoy sports betting or slots for small amounts) Twinspires will offer plenty to keep you busy regardless of your deposit sizes.
1.) Customer Service: I believe that I only had one interaction with customer service outside of the purview of deposits and withdrawals, and I don't really remember it, so it must have been fine. With that, I am going to give Customer Service an 8 out of 10. SCORE: 8
2.) Site Stability: Twinspires is a remarkably stable site and I do not have any recollection of ever being booted from a slot game when I have had occasion and reason (+EV) to play those. While you will be booted from Video Poker, on occasion, there's not a single site that I CAN'T say that about and it seems to happen less often here than anywhere else on this list. When you do get booted from Video Poker, the game state will be stored unless no cards have been seen, in which case, you go back and make your holds (or see your draw) where you left off. In some cases, you will have to rehold cards you already held before being booted-which is typical. SCORE: 8.5
3.) Payouts: As with most online casinos, Twinspires is very quick to take your money, but they are also very quick to pay it out when you want to withdraw. For my part, my PayPal transactions were typically handled within a few hours. I had no need to involve customer service. SCORE: 9.5
4.) Timeliness: This is where Twinspires REALLY shines, at least, in my experience. Whether it is casino bonus funds, free spins or free sports bets, these things generally appear instantly for the majority of their promotions. If there has been a promotion where the Terms say the reward will take a certain amount of time, then it appears in that amount of time without the need to involve customer service. SCORE: 10
5.) Follow-Up/ADDED Promotions: Twinspires is also an all-star in this regard with regular weekly promotions (low-risk) for both sports betting and casino products. Granted, these promotions do not tend to have a ton of value (bet $10 on a slot game and get $10 in free spins, for example…or the usual sports profit boosts), but there are certainly a lot of them and even a barely savvy recreational player should be able to at least stretch a small sum of money if he wishes to play at this casino. SCORE: 9.5
Conclusion—With that, Twinspires Casino scores 45.5 out of a possible 50 for an overall score of 9.1 out of 10, which you will see makes it the best casino reviewed (in my opinion) by far.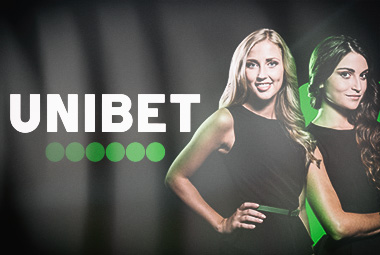 2.) UNIBET CASINO:
OVERVIEW: Unibet is going to take the #2 spot on this list for offering a pretty solid casino product in basically all aspects. I will say that they don't have the juiciest promotions (playthrough requirements, mainly) but again, this is also written with recreational players in mind. Unibet is another example of a casino site where you can do your sports betting as well as casino products all in one convenient place, because really, who wants to have multiple products for the same account?
1.) Customer Service: The customer service for Unibet was perfectly fine, seemed knowledgeable and was able to answer my questions quickly and in no uncertain terms. There were a few different promotions they had going on that I had to ask about and some of their promotion terms, which they may have since rewritten, were a bit ambiguous. SCORE: 8
2.) Site Stability: Unibet's site stability across all gaming products is basically similar to Twinspires, except the Video Poker product was tied with Wind Creek for being the MOST stable, in my experience on the sites. It's pretty rare that you will get kicked out in the middle of a hand, and when you go back to Video Poker, it will reopen the game you were playing and resume without the need to navigate back to it, and again, does not happen very often. When I had occasion to play the slots products, I do not recall ever being booted midgame. Some of the games, however, are a bit slow to initially load, so it's a tradeoff. SCORE: 9
3.) Payouts: When it comes to PayPal withdrawals, if there's a certain amount of time it takes for the withdrawal to be approved, you can expect that Unibet will take nearly every minute of that. With that said, once it has been approved, it does appear faster than the amount of time that they say it could take, so it's a mixed bag. SCORE: 8
4.) Timeliness: I didn't have quite as many micro-promotions to try on Unibet as Twinspires for the purposes of these reviews, so it's somewhat based on a small sample size. From what I recall, I never had to contact chat about not getting something and they do appear quickly, but not quite as instantly as those at Twinspires. SCORE: 8
5.) Follow-Up/ADDED Promotions: Unibet is one site where you're going to want to give them an E-Mail account that you actually check once in a while because they will E-Mail you some promotions that will not show up on the promotions screen and you sometimes have to click through the E-Mail. They don't have quite as many as our bellwether, Twinspires, and the majority of the ones that Twinspires offers are going to be on the promotions tabs—though if Twinspires offers you a unique deposit bonus, it typically will be E-Mail.
Additionally, the playthroughs on the follow-up deposit bonus (and weekly ones sometimes) do have a profitable expectation, but the playthroughs are still a bit high relative to what you are getting. It's a good option for low-rollers who want to have multiple promotions they can play. But not quite to the same extent as Twinspires. SCORE: 8
CONCLUSION: With that, Unibet PA scores 41 out of a possible 50 points and receives an overall score of a very solid and respectable 8.2.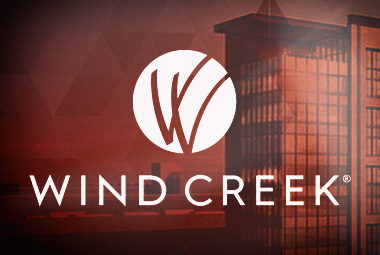 3.) WIND CREEK:
OVERVIEW: As much as I hate to say it, Wind Creek used to be much better. In my experience, if they do have an app (can't remember) you might as well play in browser anyway because it's the same thing. They used to offer a weekly $50 deposit bonus with only 1x playthrough requirement in addition to their juicy New Player offer, but they really trimmed down the weekly one a good bit. As with the two above: You can play sports and casino from the same app or browser…I guess you can always do both from the same browser.
1.) Customer Service: Unfortunately, it can be a bit difficult to withdraw from Wind Creek as they do not have many withdrawal methods available, which caused the need to deal with customer service. Additionally, I had to do document uploads for them on two different occasions, for whatever reason, with one coming while they held an attempted PayNearMe deposit. The customer service was friendly in all instances and knowledgeable with what few questions I had about their straightforward promotions, but you might find yourself having to deal with them at times you wouldn't for other online casinos. SCORE: 7
2.) Site Stability: Despite playing through the browser and having to have a separate geolocation app running, Wind Creek shares the distinction of being tied for the most stable platform, particularly when it comes to Video Poker, from which you will almost never get booted and it will store the hand if you do.
Personally, I find this to be a bit of a surprise because casinos such as Play SugarHouse will see you booted from your Video Poker game A LOT and will sometimes need you to reset geolocation despite the fact that the geolocation app is the same one used by Wind Creek. (This is an app you download to your phone) SCORE: 9
3.) Payouts: Unfortunately, this is the one area where I have to admit Wind Creek totally sucks unless you want to set up VIP Preferred or Play+, which I don't, because PayPal is fine for both deposits and withdrawals virtually everywhere else that will accept PayPal for deposits. For some reason, you can deposit via Paypal, but you cannot withdraw that way. I guess Play+ is supposed to be quick, but I don't want to deal with having some other financial account for the purpose of just one casino.
For my part, I just requested my withdrawals and got them at the cage when I was nearby. The good news is that those are approved within 24 hours and use an approval code, so the cage is able to fetch your money quickly when you get there. SCORE: 4
4.) Timeliness: It has been a long time since I played at Wind Creek, but you can typically expect to see your deposit bonuses credited within one hour as of when I played there. Obviously, that's not quite as good as immediate, but some websites will give themselves 72 hours to do so and proceed to take every minute of it. SCORE: 8
5.) Follow-Up/ADDED Promotions: These honestly used to be much better, so unless you really like the casino product specifically and want to make it your main online casino for that reason, Twinspires and Unibet are much better in that regard. With that said, Wind Creek does have a daily spin where you can often win some small amount of Free Play totally without a deposit; I mostly can't be bothered with that, but I guess the winnings therefrom add up over time if you feel like doing it every day and you might even hit the better amounts. SCORE: 7
CONCLUSION: With that, Wind Creek Casino scores 35 out of 50 for a score of 7 out of 10 overall, which should be considered respectable. The main area where they suffer is the horrendous selection of withdrawal options, but to be fair, they at least approve and pay out the withdrawals when they say they are going to.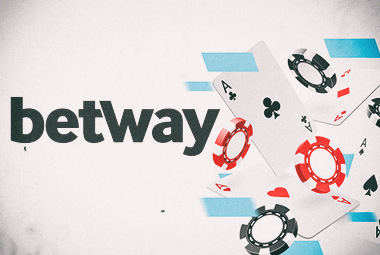 4.) BETWAY:
OVERVIEW: Overall, the Betway app is one of the stronger platforms when it comes to game selection and stability. The sports new player promotion was good, but unfortunately, they haven't really followed up with a whole lot after I completed that. Perhaps there will be some juicy offers at some point down the line.
Sports betting and casino can all be played from one app without any need for a separate geolocator, so that's definitely nice to have. I'd really like to get into more detail, but they haven't really given me much of a reason to come back since the New Player Promo.
1.) Customer Service: N/A
The bad news is that I did not have any interaction with customer service, consequently, I cannot offer a score. The good news is that I had no need to deal with customer service, which means that everything worked as it should, or better.
2.) Site Stability: It's fine. I honestly did not spend very much time on the site and just poked around a little to get an idea how the games play. The main reason I was there had entirely to do with sports betting, but in that regard, I will say that I found it to be the most straightforward and easy to use platform. The presentation is very clean. SCORE: 9
3.) Payouts: Well, I made one deposit and one withdrawal and my withdrawal was paid, via PayPal, much faster than even they promised. Honestly, it's probably my quickest first-time PayPal withdrawal at any online casino anywhere. SCORE: 10
4.) Timeliness: Due to the way that the bet went; there was actually no promotion for me to avail myself of because the sports bet won. There were no other promotions for me to do prior to cashing out that I had any interest in, so…I guess I'll give it an 8 just to be fair. SCORE: 8
5.) Follow-Up/ADDED Promotions: Without knowing anything else about me aside from the amount of my deposit and the amount that I bet, you think they'd want to entice me back, but scanning my E-Mails, I'm going to conclude that they really don't care. That probably makes them smart, at least, when it comes to inviting me back.
Half of the E-Mails have not been an offer of any kind and the other half have all been parlay boost offers that aren't particularly enticing. SCORE: 3
CONCLUSION: With that, I will give BetWay 30 of a possible 40 points for a score of 7.5 out of 10. I understand that this score is actually HIGHER than Wind Creek, but I am ranking Wind Creek higher because I have a lot more experience with them and Wind Creek gave enticing enough promotions to bring me back a few times, whereas Betway doesn't seem to care whether or not I play there. Also, you shouldn't let my reviews alone sway where you play, but if you take them into consideration at all, I would strongly encourage you to keep in mind that I barely did anything at this casino and almost didn't even list them.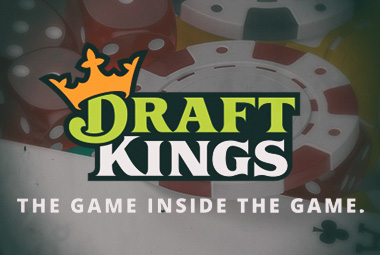 5.) DRAFTKINGS (Technically scores higher than Wind Creek)
OVERVIEW: The only really annoying thing about DraftKings is the fact that the sportsbook and the casino are two separate phone apps, which I see positively no reason for.
1.) Customer Service: Interactions with DraftKings customer service have been fine (in terms of being polite), but are mostly conducted via E-Mail. Generally, you'll submit your query through the app and then get a response—the response is timely, though. The only problem with this method is if the response is not very good or does not clarify anything, which it often doesn't, you need to fire off a reply E-Mail and wait again.
Furthermore, customer service will also often be wrong about certain things. Some of DraftKings bonuses unlock based on particular amounts of coin-in after you opt in and you will have to use monthly playing totals (take a screenshot) and track how much coin-in you have played yourself. If you ask them how much, then the response will probably be obviously wrong and then they will send you a useless report that's only good for anything if you're playing a game that does not call for additional bets to be made in the course of reaching an outcome. Thus, the records they will send are useless for games such as Craps and Blackjack, and that's assuming they even send you the complete record for the game that you want, which they probably won't.
In summation, you will get responses quickly enough, by E-Mail standards, but the responses will usually either be wrong or will have nothing to do with what you asked. SCORE: 0
2.) Site Stability: The apps are fundamentally stable with the only issues being experienced coming from sometimes being booted from games being played with casino credits, rather than cash. When it comes to games being played with cash, it's pretty rare (though occasionally happens) to be booted midgame. You're also able to open a tab other than the app (such as checking/sending texts) and the game will not boot you as long as you are only away for a free seconds.
With that, I'm going to say that stability is about what you would expect, but is by no means exceptional. SCORE: 8
3.) Payouts: PayPal deposits and withdrawals are very quick and will arrive even faster than the amount of time that they allot themselves. I do not recall ever having any issues in this regard, and therefore, have no customer service experience specific to payouts to report. SCORE: 10
4.) Timeliness: This is another area where DraftKings shines with most bonuses stemming from their various offerings being awarded either instantly, or at worst, when they say that they will be awarded. That's definitely a positive thing, of course, because the customer service responses regarding other matters are not great, so I would hate to have to deal with additional E-Mail exchanges.
In fact, certain promotions that they have will actually award as you are playing the promotion, in real-time, which is the first time I have ever seen that. SCORE: 10
5.) Follow-Up/ADDED Promotions: There's significant value to be had in DraftKings' promotions if you can make their high-roller program and they often offer promotions, even on Blackjack, with pretty clear positive expected value. In fact, some would suggest that DraftKings actually pushes Blackjack. Furthermore, DraftKings also offers a wide variety of sports betting promotions, almost daily, that have clear value.
One will need to be a well-bankrolled player, however, to maximize most of these offers…or, at least, well-bankrolled by online standards. To be safe, you'll want immediate access to perhaps two or three grand at any given time. That said, some of the promotions have lower (though not as valuable) tiers, so while DraftKings might not be the best experience for low-rollers….and I could only imagine the customer service if a nosebleed bettor has a problem—they do exist.
The stats screens for total bets, which you WILL need if doing a promotion, are also dreadfully slow to load, occasionally log you out when you try to open them and will almost always require multiple attempts before finally loadfing. SCORE: 7
OVERALL: Overall, DraftKings is going to be a good choice for people who know how to work promotions well, don't mind putting in a good deal of play and know how to recognize value. You're also going to want to be fairly well-bankrolled by online standards to really maximize the better of the promotions, so I guess it could be said that DraftKings caters a lot to online high rollers, particularly Blackjack and other tables players as well as sports bettors. They score a total of 35 out of a possible 50 for an overall score of 7 out of 10.
Technically, DraftKings scores tied with Wind Creek, but God help you if you're not good at keeping your own records for the promotions…because customer service will almost certainly be of no actual assistance whatsoever.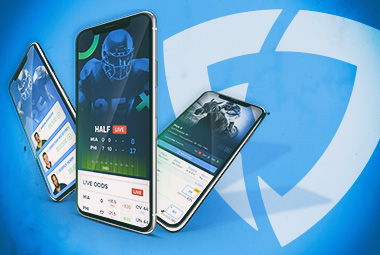 6.) FANDUEL:
OVERVIEW: FanDuel is another online casino and sportsbook that operates via two separate apps, though it shares the same bankroll and account.
The main thing that players should watch out for with FanDuel is that the site has various Terms and Conditions and it can be tough to play by the rules of individual promotions correctly. For example, they might have a sportsbook promotion that relies on first opting in and then making a sportsbook deposit (pursuant to the terms), which is fine, but then the deposit MUST BE MADE through the sportsbook app, even though the account and balance are the same thing for both.
In other words, get ready to do a lot of reading if you want to play the FanDuel promotions as, while they are good, they are also rife with little technicalities that could disqualify you, and that defy logic that really don't exist at most other online casinos.
1.) Customer Service: They have both Live Chat and Email, but be prepared to often have scores of people ahead of you in Live Chat and, for many issues, they will often have to look into them and respond by E-Mail anyway. That said, the answers will always be accurate and the customer service experience is itself pretty fantastic. If you have questions about the way that promotions work, which you almost certainly will, you can expect them to be answered correctly and in detail so that you understand what is going on. SCORE: 8
2.) Site Stability: The Fanduel apps are fundamentally stable, but be ready to almost always be booted from whatever game you are playing if you navigate to a different app (such as checking your texts) to do something else. Beyond that, you'll get booted from Video Poker at normal rates. One unusual thing is that Video Poker boots generally DO NOT result in the hand being stored, so you just get the amount of credits you would have bet back and start a new hand. Obviously, this 'helps' you as much as it 'hurts' you. SCORE: 7
3.) Payouts: Payouts seem to basically be done in a timely manner, but be prepared for them to take just about every minute of the time they allot themselves to pay you out. I have also heard that they will take the full three days time to, "Review," larger withdrawals where doing multiple withdrawals that are smaller, though for the same total sum, will happen much more quickly overall. That's not particularly ideal and I have every reason to believe the person who told me that. SCORE: 6
4.) Timeliness: The first thing that you should prepare for is that FanDuel will likely use every minute that they allot themselves before awarding your bonus funds on anything, though certain promotions (generally smaller amounts) seem to appear almost instantly. I tend to think it's possible that each individual thing needs to be manually approved. While rare, it's possible that bonus funds will not arrive in the allotted time, in which event, you will need to contact customer service as soon as possible, but you will have to wait the allotted time before that accomplishes anything…so FanDuel is one site where you will want to stay on top of things to make sure that you get the bonus funds that you are supposed to get.
That said, sports bet winnings will enter into your account as fast as anywhere else, which is usually pretty darn fast. SCORE: 5
5.) Follow-Up/ADDED Promotions: After you have done the new player stuff, FanDuel does seem to offer a wide variety of follow-up promotions and some of them have strong Expected Value. Once again, just prepare to be on top of things when it comes to getting your bonus funds and don't forget about them, or it is possible that you might not end up getting them if some sort of error takes place and you don't bring it to the attention of customer service.
They also have daily promotions available, that are typically of some small value, for those who want to make Fanduel their main site. Apparently, the VIP program offers some great stuff, but I wouldn't know from personal experience and cannot offer details. SCORE: 6
OVERALL: FanDuel is very much a mixed bag and is probably one where you have to pay really close attention to what is going on at the risk of losing bonus funds. Bonus funds also do not award as quickly as other PA casinos for most promotions. They score 32 of a possible 50 points and get a reasonable 6.4 out of 10 overall score.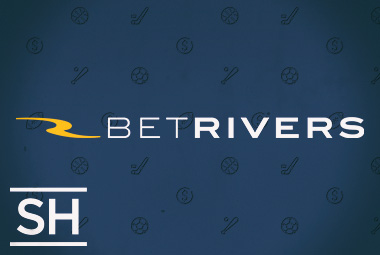 7.) PLAYSUGARHOUSE/BETRIVERS:
OVERVIEW: As I understand it, these two online casinos are essentially the same exact thing and you can only do one new member promotion or the other.
I have played at PlaySugarhouse which goes back to when what is now Rivers Philadelphia (rebranded) was called SugarHouse Casino, which I actually preferred as a unique brand and they had a cool little logo.
PlaySugarhouse has the most slam dunk New Player bonus of all-time with deposit $250 and get $250 in casino credits that only have to be played through once and can be played on any game. I said I wouldn't really discuss new player promotions, but that one is such an obvious slam dunk that it has to be mentioned.
You will typically play using the website and will have to install GeoGuard Location Validator. That aspect of things is similar to Wind Creek, except, for some reason you will frequently have to close and reopen GeoGuard as somehow the SugarHouse website seems to lose its connection to the geolocation app.
Another unusual thing about GeoGuard is that it only seems to work if you let it always track your location, at least, in my experience. If you switch GeoGuard to, "Only While Using," it won't work with Sugarhouse, for whatever reason, but will still work with Wind Creek.
1.) Customer Service: The customer service at this casino is, "Just okay," my experience is that they aren't the friendliest in all the land, and I have had plenty of experience with Live Chat, and they'll usually get the answers right but aren't always friendly about it and you often have to wait for different agents.
I try to avoid them as much as possible, but you kind of have to deal with them sometimes if withdrawals are not approved in the time it should take, which they often aren't. SCORE: 4
2.) Site Stability: The stability of this site is not good. You will be kicked from Video Poker every few dozen hands and then sometimes the game will not reopen and you just have to try again later. I eventually learned this and would avoid trying to reopen the game right away; I once went five minutes with no success, so I learned to just do something else for an hour and then try again.
The slot games are also not immune to booting you out at seemingly random times. The good news is that it will store your slot spin or dealt Video Poker hand, of course, the Video Poker crashes so often that the crash often takes place between hands anyway.
Surprisingly, Live Dealer seems to be the most stable of the casino products, of course, that's based on very limited play, but I have never had a problem with that. I've never been booted, the feed hasn't ever been interrupted, etc.
Even when the Video Poker fundamentally works, it's often dreadfully slow. You will sometimes wait several seconds for the cards on the draw to appear, and it's not a matter of connectivity issues because my internet strength was fine and I have never experienced more than perhaps a half second delay anywhere else.
Simply put, live dealer and sportsbook aside, the software sucks. SCORE: 2
3.) Payouts: Screw these guys and the horse they rode in on. Cage withdrawals should be the easiest to do, but be prepared for them to give themselves every minute of whatever amount of time they allot themselves. They'll straight up tell you that you're not a high priority customer, at least, they directly said that to me but would make an, 'Exception.'
On one occasion, I even had to prove my identity to the website FOR THE SECOND TIME when making a cage withdrawal. I had to submit the same documentation again as I did when I first signed up for the new member promotion. Keep in mind, not only did I have to do that more than once, but it was also for a cage withdrawal…which means the cage would be verifying my ID anyway.
Should I go as far as to suggest they use delayed withdrawal tactics? Maybe not, but I will. SCORE: 2
4.) Timeliness: If they have a particular amount of time for larger bonuses to appear on your account, then expect it to take almost exactly that long. Smaller bonuses and wheel spins will either be instant or near instant.
They also have some kind of player chat mechanism that I think sometimes throws out little stuff, it asks questions and all of the people participating try to answer quickly. I assume it is of very little expected value and have never paid any attention to it. SCORE: 5
5.) Follow-Up/ADDED Promotions: I got small deposit bonus offers for a few weeks after doing the new player thing, then they stopped sending me anything whatsoever other than the stuff that I could just go to the site and see is going on. That said, they have decent daily promotions for low rollers and you can earn points which are not tremendously valuable, but are easy enough to understand. SCORE: 7
OVERALL: With 20 of a possible 50 points, this casino gets an overall score of 4 out of 10. I would do the New Player promotion, any follow up deposit bonuses after that if they are good, then stay the hell away from them unless you are a sports bettor. Sports bettors will like them for their daily promotions and lines, at least on certain sports, that seem very competitive.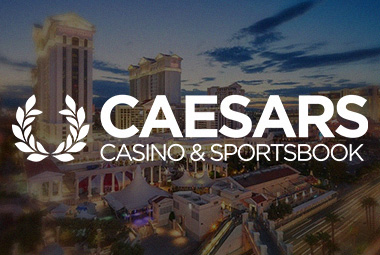 8.) CAESARS ONLINE:
OVERVIEW: The first thing that I should mention is that THIS version of Caesars Casino and Sportsbook is NOT the one found in most other states (the sportsbook is through William Hill in others) which cannot possibly suck as badly as this casino does. The land casino affiliate for this one is Harrah's Chester.
Everything about this casino sucks. As far as I know, they are also the only Pennsylvania online casino not to offer any Video Poker whatsoever. I guess the Live Dealer stuff might be okay, find out at your own peril as I have no idea and no intention of ever playing here again.
I originally played at this casino because the New Player promo, at least at that time, had strong expected value and it did not yet have a sportsbook. The promo was slots only, but it was pretty foolproof to come out of it with a profit, though I don't know if that's still true.
1.) Customer Service: The customer service for this online casino is horrendous. The first thing that happened is that I wanted to withdraw, but for some reason, they couldn't get the withdrawal to PayPal even though I made a small deposit that way to unlock the ability to do that. They kept saying that it didn't work.
Knowing I'd be through Philadelphia sooner or later, I gave up trying to deal with getting a PayPal withdrawal through them. They will also not mail a check, for whatever reason. They do have E-Check, supposedly, but I wasn't about to link them to my bank account after the PayPal thing had already failed and would then have to make another deposit anyway.
I also had to verify my identity with multiple documents over amounts that most other casinos would consider trivial and do on PayPal almost instantly.
This gets included in customer service because I requested a cage withdrawal, which they took their time about approving…and, as I recall, you only have 24 hours from approval to get it, but that could be wrong. That failing, I believe you have to request it again.
The worst part was the actual withdrawal, which I have done at the cage at both Wind Creek and Rivers Pittsburgh (for PlaySugarhouse). The way it worked at those places was you gave your ID and they had the money instantly.
At Harrah's, you had to pick up a separate phone near the cage and then wait for someone to answer it. That took, no lie, fifteen minutes just for someone to answer the phone. I basically got to stand there like an idiot and listen to the phone ring for fifteen minutes. Eventually, I grabbed a chair from a nearby slot machine, sat down, and listened to the phone ring.
They finally answered the phone and I had to wait for someone to come from upstairs, which was another ten minutes. At that point, they told me that they had to do the paperwork and get the funds, which saw me wander aimlessly around the casino, which also itself sucks, for another fifteen minutes while I waited for that.
In total, I spent literally 45 minutes to get a cage withdrawal for an amount of cash that I didn't consider important enough to argue with them to fix PayPal about and that a casino should consider trivial. Inexcusable. SCORE: 0
2.) Site Stability: Who cares? They don't even have Video Poker. My advice is to do the New Player promo if there is a +EV one, quite possibly to your own aggravation trying to get paid, and never play there again. The slots work, but they don't have Video Poker, which is the only game you really expect to stall a good deal. I think I got completely booted a handful of times and had to completely log back in. SCORE: 2
3.) Payouts: See Customer Service. SCORE: 0
4.) Timeliness: It's ridiculous. Your deposits won't even necessarily appear on your balance right away and I remember having to go to chat to get them to manually add the bonus, but then I had to send documents to prove my identity before they would do so. Also, see Customer Service. If you can't get a cage withdrawal in a timely manner, then I wouldn't expect them to accomplish anything in a quick fashion…cage withdrawal should be the easiest thing in the world. SCORE: 0
5.) Follow-Up/ADDED Offers: Honestly, the follow-up offers border on offensive, with only one exception.
For example, and I'm not even kidding, I received an offer today for a 10% Deposit Match (up to $200 in bonus) for the next two days on EACH deposit of up to $500 per day.
In other words, they literally want me to make FOUR SEPARATE DEPOSITS of $500 apiece ($2,000 total) in order to get up to $200 in bonus funds on each of the two days. As if 10% is not insulting enough by itself, why does it have to be as four separate deposits with FOUR SEPARATE CODES!!?? Why couldn't I just deposit $2,000 once per day, or, God forbid, $4,000 one time for a bonus of $400?
But, it gets worse. It would be a pretty decent ($$$) offering if it only had a 1x playthrough requirement, but it doesn't.
The Wagering Requirement is 10x the Bonus Amount on slots (so $4,000 if you complete eight separate deposits and get the max $400 in bonus funds), 20x on Video Poker (which, by the way, they don't even have) and 50x on all other games, so $200,000 playthrough on Table Games if you want to do that.
Some quick mental math tells me that you have an EXPECTED LOSS on Table Games, regardless of what game you choose to play. You'll also be locked into doing the Wagering Requirements, so let's standardize a 0.5% House Edge and that would come with an expected playthrough LOSS of $1,000, of which $600 would be cash.
Slots actually have an expected win of $200, give or take a little, based on the high payback of online slots. Of course, that comes with a lot of variance even if you keep your bets low, so it's nowhere near a slam dunk. You also have to trust this online casino with $4,000 of your own cash, which is something I would never do.
I'd only ever make a deposit and deal with their nonsense again if I was expecting to WIN 50% OVER the amount that I was depositing in the first place. It's just not worth it. SCORE: 0
OVERALL: Caesars PA receives an overall score of 2 out of 50 which translates to 0.4 out of 10 and is a casino best avoided unless the new member promotion is so juicy as to be worth the hassle, even then, I'd have to really think about it.
CONCLUSION
Once again, this list is not totally comprehensive for the following reasons:
There are a few casinos where I have played, but my experiences are even more limited with those than they are with Betway above. Essentially, I placed one sports bet that either won or lost, cashed out (if applicable) and had no issue and no reason to ever do anything else there.
There are also a few casinos where I haven't played because I presently can't, for reasons that we won't get into. Actually, I think there is only one such casino. If there is a PA casino you don't see listed, then it's probably because I haven't done enough there to offer an acceptably detailed review.
For that reason, please don't take any casino not being listed as an indictment and do not avoid them because they don't appear on this list. I simply haven't done enough of a variety of things there to offer an opinion.
In terms of, "Bests," here are my rankings:
BEST PA ONLINE CASINO: Twinspires
BEST SPORTSBOOK: PlaySugarHouse or DraftKings (Both are competitive)
BEST LOW ROLLER PROMOS: Twinspires
FASTEST PAYOUT EXPERIENCE: Betway
BEST HIGH ROLLER PROMOS: DraftKings (But the customer service sucks)
BEST SOFTWARE: Unibet (but Twinspires is almost as good)
Posted by
Mission146