Introduction
The development of modern technologies made the entertainment more accessible, which led to a rapid expansion of web-based establishments. With so many of them offering top-quality titles, attractive bonuses, lightning-speed cashouts, finding the most suitable one is very challenging.
There are many things you should take into consideration when selecting an online casino, such as the company's history, selection of games and providers, banking options and many more.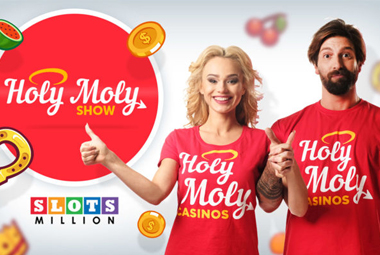 Also, the community's feedback gives valuable insight, as it's a first-hand experience. Platforms such as HolyMoly Casinos offer numerous reviews where players can get a clearer picture about the complete offering and determine if that specific brand caters to their needs.
Keep reading to learn more valuable tips and tricks!
Familiarize Yourself with The Place
Imagine yourself entering a real land-based casino. You'd surely be interested in exploring every single corner of it, the machines, tables- everything. The same logic goes for online facilities.
Just paying the visit to any of the venues…
…costs nothing, and gives a lot in return. So, when visiting any parlor, before you open the account and make a deposit, you need to browse the entire site. Investigate every single section, see how well-arranged and equipped they are.
Besides this journey, look for websites which are specialized in reviewing the operators and content, so you can get a sort of second opinion on a hub. What's even more, they usually feature active forums, where members share their positive and negative situations, so take a look at them as well.
Why Reading T&Cs Improves Online Gaming Experience?
Again, when entering any building, you need to be aware of a specific code of conduct, so as not to break any rules and make sure your stay is pleasurable.
In the entertainment universe…
…that "code" is usually explained in T&Cs. That's why reading this document can save you lots of trouble and minimize the chances of potential misunderstanding by helping you clear out some of the most common misconceptions. Only when you are familiar with how things work, your experience will be safer, smarter and well-rounded.
Among the information to pay special attention to, there are directions on how to open an account, which documents are required, as well as payment details. Every word counts, so you need to open your eyes widely and make sure you fully understand everything.
If you notice that…
…any of these essential data is missing, it might be a signal to reconsider whether that venue deserves your attention (and money) or not. Not all the hubs opt for transparency, but luckily they end up with a warning sign so that players would be aware of which ones NOT to visit.
ALSO:
Keep in mind that this vivid industry is susceptible to constant changes, so are the Terms. Perhaps there will be some modifications you don't like, but still, you need to be regularly updated on all of them.
Checklist Games, Software, Bonuses, Banking
Some developers have already established their reputation for producing hits, the others are still building their name and recognition. There are parlors supplied by a single studio, and there are those offering a multiverse of content from a huge number of creative factories.
They all differ…
…in aesthetics, a number of features, skill levels, but there's more than enough content for all preferences and styles. Also, the availability of a demo version and good cross-platform optimization add more value to it.
In case you want to polish some skills on some of the most popular games of all times, there's an informative video for you to check out:
THEN:
Explore the selection of promos and bonuses, and see if the venue offers a loyalty program. Sometimes the rules are unfair, there are too many restrictions, or WR are difficult to meet, so take all aspects into consideration when evaluating.
Payment process…
…as many players hope should be efficient and trouble-free. After all, we live in a digital era, why should it be any different? Information such as deposit and withdrawal limits, processing time and verification procedure are those that matter to players, and a website that cares about its reputation should display them clearly.
Safety Comes First
Talking about gambling on the internet, the question of safety and integrity is often discussed. Even though no one can confirm 100% whether a specific operator will play by the rules, many factors, if featured on the site, can give you peace of mind.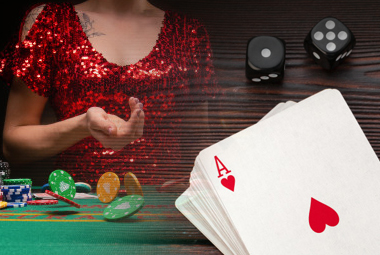 For example…
…license seal. There are many regulators, and authorities worldwide who gave their certifications for online activities, so look for the clickable validator to confirm the status.
Then, some digital encryptions such as Secure Sockets Layer (SSL) or Transport Layer Security (TSL) to ensure full protection of personal and financial data. In addition to this, there are many test labs which guarantee the fair and random outcome of the game.
These are some basic points to check out…
…and you should always use your common sense when making a final decision. In case you have some doubts and questions, try the luck with customer support. If the listed options include phone, live chat, and e-mail, it's a signal that the establishment values player feedback and opinion.
Final Thoughts
In the end, to bet or not to bet in online casinos is entirely a matter of personal choice, but if you are eager to do so- the least you can do is educate yourself on the matter.
The number of entertainment parlors is growing rapidly, but the number of platforms filled with useful information and reviews is expanding as well, so do your due diligence.
You have the power…
…to determine the course of actions, and thorough knowledge is a powerful weapon to help you improve the overall experience. Gamble responsibly!