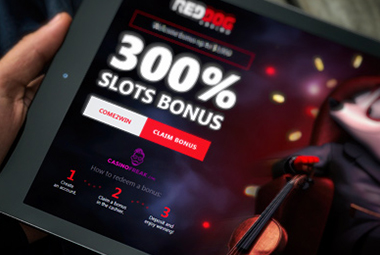 If you're a newbie to the online gambling scene, chances are you'll run into No Deposit Bonuses as one of the most enticing promotions online casinos offer.
Even though you may think that online casino freebies are self-explanatory and there's nothing overly complicated to this concept, you'll be quite surprised to find out that tracking down and successfully playing with free incentives requires not only wits and luck, but also knowledge you can only get via practical means.
In our quest to give you the best conditions to be more aware, knowledgeable, responsible, and prudent in the pursuit of your iGaming proclivities, we've created this Essential Guide to No Deposit Codes based on our own field experience.
It will help you grasp the essentials of No Deposit Bonuses, in addition to useful tips on how to use them. Thus, bookmark this page for later references and make the best of your read.
The Basics of No Deposit Bonuses
To fully understand how these bonuses may benefit players, we'll get back to square one and address the definitions.
What are No Deposit Bonuses?
They are promotional activities online casinos offer to new customers. They come in the form of free cash (credits) or free spins that allow players to test the waters of casinos and games before they deposit real money.
How Do No Deposit Bonuses Work?
No deposit bonuses are credited to new players upon registration, either automatically as cash/slot spins or in the form of a code to redeem.
While registration is mandatory, these types of bonuses do not usually require any additional procedures to get, such as identity verification or account verification depositing – this is because wins generated via free bonuses are not cashable right away, before wagering requirements have been met.
Players may be asked to complete these procedures only after they have won and played through a bonus a required number of times.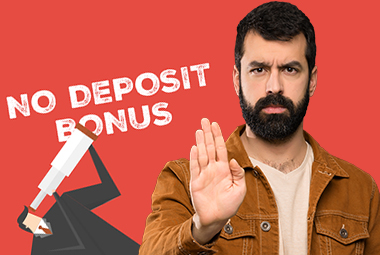 Rules to Know Before Using No Deposit Bonuses
This leads us to the regulative segment of this guide, that is — the set of official prerequisites and conditions that govern casinos' promotions.
What are Wagering Requirements?
Wagering Requirements represent a minimum amount required to be played before a patron may qualify for withdrawal. They are expressed in number (e.g. 30x) that's always visibly and notably positioned beside the financial value of any No Deposit Code.
So, if a value of promotional code is $30, the Wagering Requirement (WR) of 30x stipulates that a player has to wager $900 before it qualifies for withdrawal. This amount is also known as playthrough.
The playthrough usually has one additional requirement, which is the type of game a player can use to clear Wagering Requirements. Casinos by default address this particular segment of the rules in their Terms and Conditions.
What are Terms and Conditions?
Terms and Conditions (T&Cs) are a comprehensive document that regulates all interactions between the casino and players. To every prudent and responsible patron, T&Cs are a must-read, however long or dull they might seem to appear.
Why? Because T&Cs govern what players can or can't do during their stay at the online hub. As such, they equal to traffic regulations, if you will.
As any seasoned iGamer will testify, T&Cs are the single point of reference for the majority of explanations by casinos' staff in cases of grievances. Thus, read them well and understand the casinos' rules. After all, forewarned is forearmed.
Is there any additional information players should be aware of?
Yes. Players should always choose casinos that came from reputable online jurisdictions and they should always follow the letter of the national regulations (gambling laws in their country).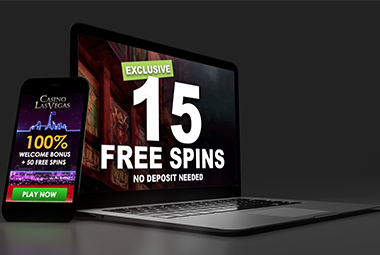 How to Make the Most Out of No Deposit Bonuses?
To understand the answer to this question, one has to look at the background. In other words, what players may achieve through No Deposit Bonuses today has a lot to do with what patrons did with No Deposit Bonuses in the past.
Indeed, what's the brief history overview? Back in the golden days of the iGaming industry, No Deposit Bonuses were the highly popular promotional method for online casinos. Freerolls and stimulating bonuses were abundant as casinos strove to attract players and distinguish themselves among competitors.
However…
…in time, patrons started to abuse No Deposit Bonuses. They've used them simply as a way to play ad nauseam without depositing any funds. As the illustrating relics of the propensity, the terms like Bonus Hunters or Bonus Whoring emerged.
Being quick learners, casinos suspended the majority of No Deposit Bonuses rapidly, strengthened T&Cs, and begun to deploy limiting bonus policies.
As a consequence, No Deposit Bonuses are not a commodity they used to be. They're quite rare these days, prone to what's known in the economy as supply-induced scarcity.
Regardless, they still represent an effective way for casinos or developers to promote themselves, albeit in the narrower field of players' opportunities than before.
How to Make the Best of No Deposit Bonuses?
Other than understanding WRs, getting familiar with T&Cs, patrons should always take note of the house edge and RTP of games that the casino makes available to play with No Deposit Codes and/or No Deposit Bonuses.
While this might be self-evident, it's never a bad time to underline these two aspects that are quite important for overall fun, which is what gambling should all about.
Afterward, it comes down to selecting the codes that work best for each player.
How to Select a No Deposit Bonus?
Having in mind that there can be thousands of different bonuses available daily, the quickest and safest way is to search online gambling portals that collect and store free bonuses in one place.
Codes are often segmented through color schemes that give players a quick overview of their purpose (new players, depositors, all players). While general information comes by default, all peculiarities are furthermore backed by ratings or comments made by fellow patrons, which in turn give aspiring players much needed heads up based on real-life experience of their peers.
Finally, if No Deposit Code listings are compounded with a proper review of the casino at hand — well, the best just got better.
The bottom line in selecting the best No Deposit Codes?
Strive for as much information as possible. Don't make decisions based solely on the offer itself; take other, often fundamental details we've already addressed into consideration as well. Choose in a knowledgeable manner that will benefit you the most.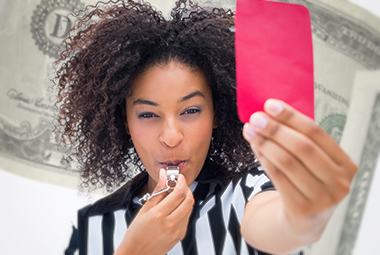 What Not to do with No Deposit Bonuses?
Once players responsibly claim a bonus, it's up to chance and choices, luck and skills to prevail and make the best of it. However, there are certain don'ts that every patron should be aware of.
Don't claim 2 No Deposit Bonuses consecutively. To use freebies to the fullest potential, players should not claim two or more in a row. Instead, they should deposit funds and only then proceed in pursuit of additional codes. When online casinos note consecutive claims, they may close the player's account, flag them as a bonus abuser and decline any potential withdrawals.
Don't play games outside the No Deposit Bonus envelope. To make the most of it, players have to play only the games that casino predetermined in the promotion. One of the most common misconceptions is that you can play any slot or game that you choose from a lobby, however, this is against the rules in most cases.
As already mentioned, all relevant details governing players' options at hand are always explicitly addressed in T&Cs (if they by some chance aren't, ask first the casino staff, don't presume anything).
Don't register under different accounts to claim the same No Deposit Bonuses. Whenever players register by using two or more aliases that come from the same IP address, casinos flag them as bonus abusers and treat them as consecutive No Deposit Codes players. Always bear in mind that online casinos use premier cookies and tracking technology, thus simply stay away from this idea.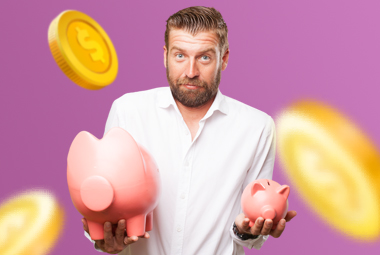 A Few Closing Remarks
No Deposit Bonuses can give the best of all worlds as long as players use them properly. However rare, they're easy to understand and claim, the process is almost automatic nowadays, while patrons get a chance to feel online hubs, games and providers before going full-bore.
That said, the outcome comes down to setting the players' expectations wisely by having three things in mind.
Know your stuff. Players should give their best to learn as much as possible about all relevant frameworks we've mentioned here — other than mastering games they play — and then, go the extra mile in their research, way beyond mere opinions of others, to find the No Deposit Bonuses and promotions that will suit their needs in the best way.
The buck ends up with players and luck. Given that all preparations have been made intelligently and prudently, the end-game comes down to luck and players' skills. The former is out of our hands; the latter is something each one of us controls. Let's embrace them responsibly and make the best of it.
The only remaining things to do afterward are to simply enjoy your games, stay well within the limits of your budget, have good luck, and above all — have great fun which, as said, is what gambling is all about.