The Basics of Online Bingo
Last week, I could have summed up my knowledge of Online Bingo with the following words, "Online Bingo is a thing that exists," but I have been requested to write an Article or two about Online Bingo, and so I ventured forth into the untamed jungle known as, 'The Internet,' and I deliver unto everyone, what I have learned about Online Bingo:
Getting Started for Free
The first thing that I want to do is let everyone know that, by paying a visit to our sister site.
You will be able to partake in any number of No Deposit online Bingo Bonuses just to get your feet wet and hopefully win something. I've actually taken the opportunity to do a couple of these, and unfortunately, I cannot tell you how the actual process of winning works because I didn't do it, but it was free and it was fairly fun. If there is one thing that everyone can use more of, it is fun stuff that is free, so if you haven't, perhaps think about giving a couple of these No Deposit Bonuses a try.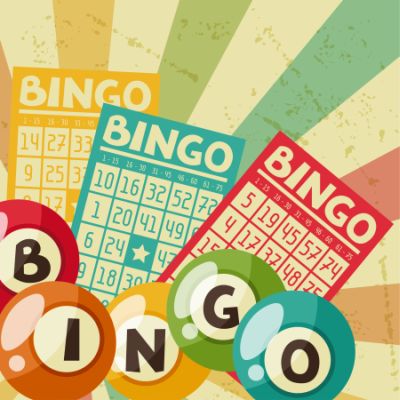 Much like LatestCasinoBonuses.com, you will find Reviews on all of the sponsored sites (and often associated threads) at LatestBingoBonuses.com. Perhaps I should not have been as surprised as I was, but it turns out that there is a quite large and active online Bingo Community out there. I'm not entirely certain how much crossover it has with the Online Casino community, but what I can say is that the Wizard has written many pages on Bingo over at Wizardofodds.com/bingo including some information on Bingo Advantage Play, so perhaps you can take those lessons and apply them at the Online Bingo Sites.
Much like Online Casinos, Online Bingo Sites face a ton of stiff competition for customers, so they are inclined to occasionally offer very player-friendly incentives to get them to try out their sites. In the event that someone ends up liking Online Bingo, there is a very good chance that the person will end up being either exclusively or generally loyal to the first site at which they participated (or won) unless something about another site blows their mind. As a result, all of the sites advertising on the above page want to be the site that you try FIRST, so there is nothing more to worry about when it comes to No Deposit Bonuses for Bingo than there would be on No Deposit Bonuses for Casino Sites.
If you want to give Bingo a try, but you generally prefer casino games, fear not dear reader, because you can play BOTH at many of these sites. However, playing both will often require a deposit as the No Deposit Bonuses for Bingo are generally only applicable to Bingo, Pull Tabs and occasionally Keno.
Trying Instant Bingo
The first site that I decided to try was Instant Bingo which was offering a $65 No Deposit Bonus with a low 3x playthrough requirement. Fortunately, I was able to sign up for the site and get the Bonus without giving very much information at all, unfortunately, I was contacted by a Customer Service Representative who offered me a Deposit Bonus (plus the Free $65) but told me that I have to make a deposit of some kind for the, "No Deposit Bonus," to be cashable. If I do not, then the, "No Deposit Bonus," will essentially serve as, 'Play Money,' and I will not be able to withdraw it or any associated winnings.
We are going to get into the differences between these types of Bonuses, and the Terms & Conditions regarding same in the next Bingo Article. For the time being, while it may not be a great EV move, I'm going to go ahead and play with Play Money to report on my experience with the site.
I selected a room essentially at random and the Bingo Pattern was something called, "Crazy Arrow," which was a pattern that moved as the game was being played, so sometimes you were closer to a Bingo than other times. I also made the mistake of playing ten cards on this particular pattern, (because I didn't know what the pattern meant) so it ended up being really difficult to follow my progress. Quite frankly, I think I ended up with a mild headache just from trying to keep up with everything. Needless to say, I went in search of a room with a pattern that does not move!
I switched to a regular game in which I bought a crap ton of cards and lost. One thing that is nice is that you don't have to mark your own numbers, the game does it for you and rearranges your cards from top to bottom and then left to right with the number of numbers you have to hit for that ticket to win, something like this:
6 7 8
6 7 9
7 8 9
Therefore, it is very easy to track how you are doing as the game goes on. There also appear to be different voices, "Calling," the numbers depending on which room you are in.
I didn't feel like waiting for another game and could not win on this deposit, anyway, so I checked out their Joker Poker game, and while the paytable is good, the auto-holds are wrong.
I went back to Bingo and lost on a Cover All but managed to win $29x.xx on the next draw, except I cannot cash it, so I didn't actually win anything. At that point, I decided to log out.
My observations on Online Bingo is that it seems to be a pastime that not too many of the players take overly seriously. There is plenty of banter on the chat screen between games and even as the games are going on, and everyone seems very congratulatory to whoever wins on a particular draw. I'm actually surprised that there is not a bit more animosity in that respect. This particular site has a wide variety of games, but if you wish to check it out, please remember that you actually have to make a Deposit for the Bonus to be worth anything...it's essentially just a Bonus on top of the Bonus you get for Depositing, effectively.
However, there are other sites and different types of Bonuses out there, and those will be explored in the second Part of this two-part series.
Posted by
Mission146