Is It Still Worth Playing?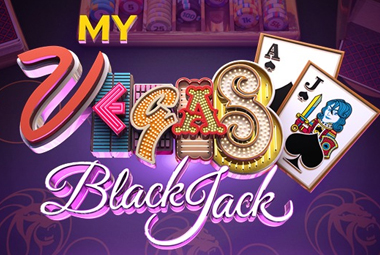 For those of you who aren't aware, MyVegas is a Facebook app through which one gets to play free slot and Blackjack games in the hopes of winning virtual, "Chips," and gaining levels to earn, "Loyalty Points," which can then be converted to real life comps.
Ultimately, the only things of any real and practical value are the loyalty points, so it would behoove us to first discuss how one goes about acquiring those:
1.) Sometimes the MGM Vegas properties, and surrounding things, such as the Monorail, will award you Loyalty Points when you click them for free chips.
2.) Loyalty Points are received anytime you gain a level, but those are incidental compared to the main way of getting them, which will appear last.
3.) Loyalty Points are sometimes obtained by way of playing their, 'Promotions.' For example, a Valentine's Day promotion would have you collecting pieces of a Valentine's Day puzzle that would ultimately reward you with chips and LP's for each piece collected. Particularly at the higher levels, levels are gained so rarely that these sorts of things become the second most common (by volume) means of earning these points freely.
4.) Just by playing. LP's are awarded in varying amounts (level-dependent) based on a little meter that appears in the bottom-left corner on the PC App. When the meter is filled, an amount of LP's will go up into your total. I would say that is the most common mechanism by which points are earned.
With respect to the Blackjack-specific app (assuming it still exists) or the phone app, I really can't say. I had both of them downloaded for a good while, but almost never played them and then I neglected to download them again after getting a new phone. I really didn't like playing the games on mobile, at all, anyway. Besides that, they were a huge battery drain.
What may come as a surprise to many people who play such apps, whether on computer or phone, is that the LP's can be exchanged for legitimate real-life comps. The vast majority of slot apps out there either give you nothing or have the occasional drawing or sweepstakes that a person can win. It's actually totally different with MyVegas as LP's can be exchanged directly for comps, which are generally good for thirty days after time of exchange.
Generally speaking, up to three redemptions can be made within a certain period of time. The time is a thirty-day rolling period based upon use, rather than purchase. The obvious reason why is that were it based on purchase, you could purchase them twenty-nine days in advance of use, then purchase new ones and use them within the same period of a few days. I believe that if you make a minimum purchase of chips (which sometimes includes more LP's) of a certain amount within a certain timeframe, then you can redeem a few extra rewards in that thirty-day period. I will say that is generally a stupid thing to do. The entire incentive for playing the games is that you're going to get stuff for free, so why pay anything for it? I suppose I will allow a few bucks, though, and you have an impending trip such that you will get more value in the very near future than the money it is costing you.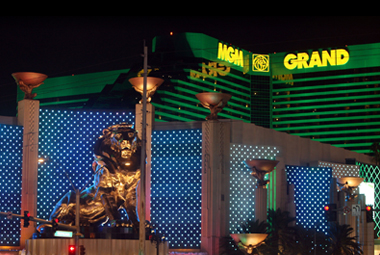 Unfortunately, many of the rewards now require being a guest of the given property, or any other MGM property at the time the reward is used. I believe some, if not all, buffets are like that. It's a shame, too, because I turned my LP's into three buffets last time to Vegas and otherwise didn't spend a dollar at any MGM property besides tipping at the buffets!
Oh, that. Yeah. I get it now.
Anyway, locking me into the property isn't going to do anything on my next trip to Vegas. They can just go ahead and give me a free room that I may or may not even actually use AND a free buffet or two. That's fine, I really only want the buffets...unless something else pops up.
Although, if I have to use three and it requires me to use one that I really don't care about to access the one that I do care about, that's undoubtedly a reduction in value.
Gamblification Element
Of course, getting people to the property is not the only reason that the apps exist. Much like other gambling-game apps, there is a gamblification element involved. "Gamblification," refers to a type of device by which people pay to participate in a gambling-like game by and through which no real money can be won. It's basically getting hooked on fake slots and purchasing more chips to play, even though nothing can be won except the glory of having more worthless and fake credits.
Certainly some people who play MyVegas have never, and likely will never, visit Las Vegas or any of the other physical locations associated with the app. There are other prizes available on occasion that would result in something being mailed, I think they did playing cards at one point as an example, but I imagine that those not intending to go to Vegas don't make a habit out of looking at the prizes frequently.
Either way, there are gambling apps with no possibility of a physically-extant award for playing and there are people who pump untold amounts of money into buying pretend money for the slot machines. It'd be nice if there were a way to also sell it! A person could just open the app every day, collect whatever free credits it decides to give you and then accumulate those and sell them at a, 'Discount,' every few months. I could see why they wouldn't allow that to happen.
Aside from the element of prizes that actually exist somewhere, more than digitally, those apps usually make profits off of third-party advertisements, often for other apps, which play at different intervals during play. Much like MyVegas, those apps also occasionally offer the player an opportunity to watch an ad of his or her own volition to earn additional credits. In other words, a way to get minimally back in the game once you are out in the hopes of you paying to get in another time after you are inevitably out again.
The Prizes
We've already briefly discussed the fact that some prizes have certain contingencies attached to them that were not there previously, but it also warrants mentioning that the prizes have degraded, in general. For instance, it's pretty well known that a limited number of certain prizes are introduced at certain intervals, and when they're gone, they're gone. That's pretty much always been the case, but now the amount of prizes released seems to be fewer and the intervals longer.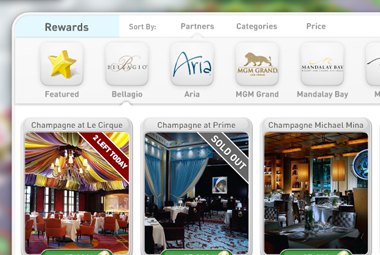 In the meantime, the hotel rewards have always been subject to certain Blackout Dates, but it also seems that those are greater in number. Besides that, Resort Fees must also be paid on any associated stays now, which was not always the case. That's also the reason why I probably will not avail myself of a buffet unless I am actually staying at the property, or if someone else wants the room and is willing to pay the Resort Fees for it.
It's also been the case for awhile that prizes are IP address based, so people that are local to Las Vegas tend not to see many of the room offers.
The original idea, I'm assuming, was just to get new people to the MGM properties in the hopes that they would avail themselves of the free rewards and then play, or otherwise spend money there. That much is obvious.
Equally obvious is the fact that such must not have happened, and that I was not the only person to avail myself of the rewards without otherwise spending any money there. For instance, one of the current rewards is a $50 drink credit on the sure-to-be overpriced drinks at the, "Bar at Times Square," which necessitates a stay of at least one night. The reward also specifies that a, "Cover charge may apply," so between the Resort Fees and the cover charge, I would think they probably roughly break even, even in the event that the guest spends no other money at the property.
I really don't have any problem with it, but I would encourage people to see it for what it is. There was a time that I believed the rewards had sufficient value to be worth playing for on a regular basis and trying to earn, but I no longer feel that way. Generally speaking, I usually just collect the daily and property bonuses once, do the, "Send Gifts," receive my gifts, and call it a day. There are some exceptions. Lotus Land is kind of a fun game, for example, but I would never play it for actual money unless there were to be a positive Lotus Land must-hit somewhere. Either way, it's okay for free.
I also used to think there was some value in trying to, "Grind Out," LP's. I've also changed my mind on that and, when I do play, generally just bet anywhere from 5-10% of my total in chips until everything is gone. Pretty much just winning or losing quickly and moving on about my day. Either way, I might combine a stay with a free buffet and a show if I believe that the value is sufficient.
Hell, there used to be Free Play offered without any stay requirement, but that is long gone. Either way, I amassed so many LP's when the Rewards were good that I'll probably combine a two-night weekday stay with a buffet and $25 Free Play and at least consider myself right about even on the deal. I suppose it depends on how much the resort fees are at the property in question. Either way, it should be fairly close to an even deal, if I'm going to actually use the rooms, anyway.
In other words, I think the rewards essentially can be good to the extent that the right combination, value-wise, has a total cost such that the value exceeds the cost. That's even true of only being able to redeem three rewards at a time.
Excalibur, for example, has a daily Resort Fee of $32.48 (tax included) which we'll call $32.50 and say two nights comes out to $65. I will be able to redeem $25 in Free Play which has an expected value close to that as well as a buffet (which doesn't have to be at Excalibur) that I am going to give $10 in value. After we subtract for the Free Play and the Buffet, my total costs on the room would be $30, and I believe two nights probably has about that in value.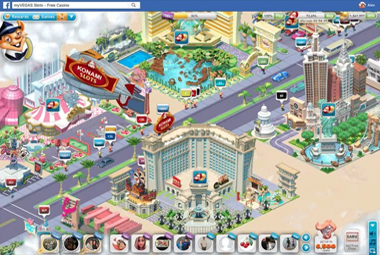 MyVegas Rewards can also be unfortunate for some people, though, so that's important to remember. I've heard tell in some of the Facebook MyVegas Groups of people who were unable to, even with substantial play, get anything else comped because their stay was on a MyVegas free nights. If you're any kind of a bettor who would normally get comps, I would look further into that before availing myself of any of the MyVegas offers.
Again, the more useful offers require a stay of some kind, so it was apparently not sufficient just to get people to the property, but they also needed to get them to stay there.
Who Should Play?
As mentioned above, there have been multiple people who reported a problem getting anything else comped off of their stay when they believed their play would have otherwise justified it. If that is the case for you, or if you know where your play levels are at and to what niceties those play levels entitle you to already, then you should weigh that against the possibility of not getting anything else comped. Just compare the value of what you are already getting to the redemption value of the prizes.
If you're someone who likes these play-for-fun apps anyway, then I would still strongly recommend MyVegas if you're ever going to be out there, or to other casinos, such as Borgata (when there are offers) or the Beau Rivage. There's definitely a percentage in playing MyVegas as opposed to some non casino affiliated app that isn't going to give you any real-world prizes. Besides that, the computer version of MyVegas (I don't know about the mobile because it has been a long time) has no forced ads. Again, the majority of these other apps do have ads that can be turned off, much like VideoPoker.com, by making some sort of purchase.
If you're someone who enjoys these sorts of games AND makes purchases on them using actual money to acquire play money, then I do not recommend MyVegas at all. For one thing, there is no reason to make such purchases on other apps, if you feel the need to play for fake money some more, just download a different app. There are plenty of them. Many casinos, even smaller ones, have similar apps...though they often don't result in any actual physical rewards.
The problem for people who are already buying fake credits that I see is that MyVegas actually increases the incentive to make such purchases. People who buy these fake credits just enjoy, "Winning big," and seeing that fake money balance go up. By extension, that element will remain, but so with it will be added an element of obsessively chasing the LP's, rather than buying them only as a strategic decision to increase value.
For example, if you're 1,000 LP's away from a reward that is worth more than $3, but 1,000 LP's also happens to be a bonus if you make a $3 purchase, then yes, that makes sense. That's if you're imminently going to Vegas, or another casino, and may not have time to earn the rewards anyway, of course.
As far as people who enjoy these types of games, but are not planning to go to Vegas or any of the other places are concerned, I really don't see much difference in this as opposed to any other app. I suppose you might as well play this one instead, there are no ads, a few pretty cool Facebook groups, and you never know, you might make it to one of the places one day.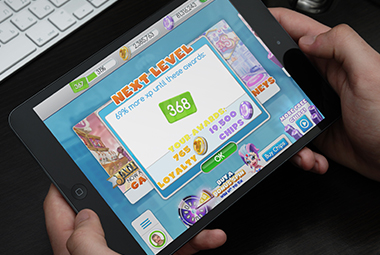 Conclusion
In my opinion, after a pretty rapid decline, it seems that the MyVegas Rewards that are available have essentially leveled out, on average, over the last several months. Quite frankly, I don't know how much worse they could be made, because they certainly aren't free anymore. Besides, since many of the Rewards require a stay, short of already being comped a room, one must essentially use one reward in order to get another.
In other words, I'm probably going to end up staying at one of the properties for two nights next time I am in Vegas just so I can essentially get what amounts to a steep discount. That's unless I have free rooms elsewhere, of course. MyVegas is still good for that, but the days of using it to redeem beneficial rewards, such as buffets, without having to stay are long gone.
Beyond that, it effectively limits what days a person can use other rewards, unless that person would also like to pay for a room. The reason I say that is because if a buffet offer requires a room night, and the room nights are blacked-out for the day in question, the buffet is also effectively blacked out for that day. I would think that there would still be some value, at least it's cheap enough, to gamble a couple bucks in food costs in favor of bringing another body to the property on a busy day, but I guess MGM doesn't agree with me.
Either way, I still think it's worth playing, for now.
Posted by
Mission146