Atlantic City March 2017 Revenue Breakdown
There is no other way to describe March of 2017 compared to March of 2016 for Atlantic City as anything other than a fantastic month. Cutting right to the chase, overall casino revenues (Internet included) were 221858889/202971050 = 1.0931 (rounded) which is to say up 9.31% compared to March of the previous year.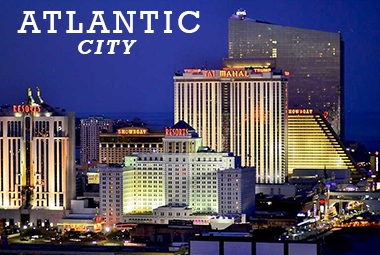 Unlike other months in which Atlantic City has seen total gaming revenue increases, the increases for this March as compared to last were not brought about entirely as a result of Internet Gambling win. Just for example, 2016 vs. 2015 was actually a slight loss in live casino win (overall) and it was Internet Gambling win differences that made 2016 the superior overall year. Fortunately for those tracking the progress of live casinos, they won 200113458/187463591 = 1.06748 or a 6.748% increase in live gambling win.
The live gambling win may have beaten Internet win in pure dollars and cents compared to March of last year, but Internet Gambling win was no slouch in terms of percentages. With 21745431/15507459 = 1.402256 or a 40.2256% gain, the boost to internet gambling win was nothing short of incredible and part of a trend that has been very consistent since Internet gambling was first legalized in the state. It is tough to say how high those revenues will go, but right now, the sky seems to be the limit! With $6,176,515, the Golden Nugget online casino product once again beat out all of its competitors and shattered its own monthly record. In fact, it had set that very record just last month and proceeded to beat it by roughly a million bucks!
While the Golden Nugget's online product saw some staggering improvements, it may be possible that the live casino product has peaked after a protracted push to attract customers from the five properties to have closed in Atlantic City since 2014. Although, it could have been that they were hit hard by a high roller. At $16,536,736, Golden Nugget's live casino revenue was down roughly 1.7% ($278,486) compared to March of last year. However, it is worth noting that slot revenue was up almost 1.8 million dollars but that was more than offset by table games being down by roughly two million dollars. It seems quite possible that they simply ran badly on the tables and got tagged by a high roller or two last month.
The only other casino to have a worse month this year compared to March of last year is Bally's, which was slightly off compared to last year's numbers for the second month in a row. Coming in with $17,030,524, the redundant CET property was down 2.2% ($384,301) and is the only casino in Atlantic City to have achieved less gambling win overall for this year as compared to last. That's especially not saying much for it when we consider that there is one fewer casino to compete with as compared to last year. Bally's was up slightly on machines as compared to last year, but was down on tables by slightly more.
The big winner for the month is Tropicana which led in the biggest dollars and cents gains as compared to March of last year coming in at $31,383,109 which is an increase of $8,936,256 for a solid +39.8%. It would appear that Carl Icahn has experienced growing success in attracting former Taj Mahal players to his only currently operating property in the city as those revenue gains represent 67.49% of what the Trump Taj Mahal did for March of last year.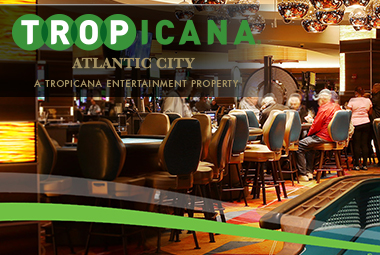 In fact, another apparent huge positive for Atlantic City is that they are up $12,649,867 in live gambling win even after considering the revenue from the Trump Taj Mahal for the same month last year. What that means is that the city is showing another month of bringing in new dollars in both the live casino win as well as on the Internet, which of course, has been the trend ever since it started.
Most interesting is that the Tropicana was actually the second best casino in the entire city in terms of overall casino win. As anybody even remotely following AC developments would have guessed, Borgata was first, but Tropicana managed to unseat Caesars for second place by about 2.1 million dollars.
That is not to say that Caesars did not improve, because they most assuredly did. With $29,283,211 in live gambling win for a percentage improvement of 31.9% Caesars performed second best in percentage gained over last year as well as second best in terms of dollars and cents gained.
Even though they came in last amongst all of the casinos in dollars and cents live gambling win, Resorts performed extremely well on a percentage basis given the closure of the Trump Taj Mahal, and up 25.3% with $16,337,223, it is clear that they do not miss their neighbor very much! Resorts was third in percentage improvement and fourth in dollars and cents improvement.
The Borgata is and may perhaps forever be the number one casino in live casino win, that's hardly a surprise, and with an 11.5% gain to $59,945,330, they enjoyed the fourth greatest percentage gain. Borgata had a great month at the tables compared to last year with nearly four million dollars in table game win.
Caesars enjoyed the best table game win increase for the month in pure dollars and cents, by far. In fact, adding nearly 6.9 million dollars in table game win compared to last year, the tables were basically the entire source of their revenue gains as the slot numbers were essentially somewhat flat, an increase barely worthy of mention. Anytime your table game revenue nearly doubles compared to the previous year, though, that's a number that jumps out at anybody looking at it!
Harrah's came in with a more modest, but respectable gain of $1,066,802 in live casino win to $29,597,325, which represents an increase of 3.7%. Tables were down about 3.3 million compared to last year, but slots were up by over four million more than balancing that out.
Resorts improved in both categories with over a one million dollar gain on the slots compared to March of last year and a two million gain on the tables.
Of course, March is a very special month because it is a month that gives us the opportunity to look at some year-to-date numbers and see where AC stands with the first quarter of 2017 behind it. The quarterly numbers basically tell the same story as the month by month numbers have because, even though the sources of the revenues have varied pretty dramatically, the revenues themselves (in terms of gains) have remained largely consistent.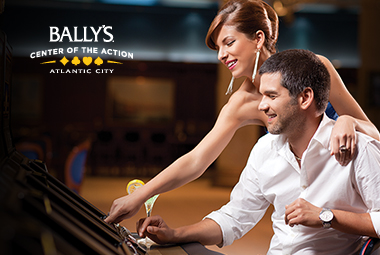 The only casino that is down for 1Q 2017 as compared to last year is Bally's which has dropped 2.3% and does not seem to benefit at all from having one fewer casino to compete with. The fact of the matter is that Bally's is and will continue to be nothing more than a redundant, also-ran, CET property. I have to admit that unless there is continued and substantial improvement in the Atlantic City market as a whole, I do not have a whole lot of faith in the ability of Bally's to continue to exist in the face of competition from the Hard Rock Casino and Hotel Atlantic City, slated to open Summer of next year. Bally's has dropped 1.1 million dollars in live gaming win compared to the first quarter of last year and has lost money compared to last year for both February and March.
Tropicana, perhaps unsurprisingly, seems to have benefitted the most from the closure of what was once its sister property and appears to have no trouble getting former Taj Mahal customers to visit. They have gained 27.9% over the first quarter of last year for a positive revenue change of $18,309,756 in live gambling win. The online product is something of a laggard, at least compared to the other Internet Gambling offerings as it has the lowest gains of 11.9%, though it should be mentioned that Borgata has lost money compared to last year.
With revenue increases of 23.9% (+$15,493,283) Caesars is having the second best quarter compared to last year in terms of both percentages as well as raw dollars and cents. The remaining CET property in AC, Harrah's, has experienced very pedestrian gains of 1.8% which represents live gambling win gains of about 1.53 million dollars. Those are definitely reasonably solid, though not terribly impressive, numbers.
Benefitting from the lack of a neighbor, Resorts comes in third in percentage gain at 18.8% for +6.938 million dollars in gains for the quarter as compared to last year. Resorts comes in fourth in terms of overall dollars and cents gained. Borgata is the flip flop of Resorts' numbers coming in fourth with percentage improvements of +8.6%, but third in actual dollars and cents at +14.203 million dollars. Before you think for a second that Borgata is not superior to all, it bears reiterating that their revenues have always been very strong. There are seven casinos in AC and Borgata accounts for 31.21% of all live gambling win this year with the next closest being Harrah's accounting for just 15.23% of all live gambling win.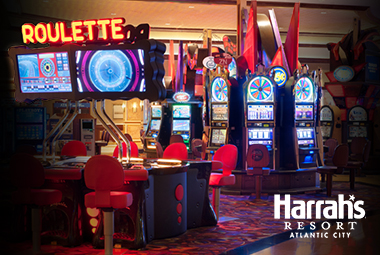 While the actual revenue gains in terms of both percentages and dollars and cents seem to favor a few casinos before they do Borgata, it's only because Borgata has utterly dominated the Atlantic City market for a very long time.
Golden Nugget made its big marketing push in 2014 when several Atlantic City casinos closed. It was the first casino to make any tremendous effort to attract the disaffected players of casinos that shuttered and also made a big push to attract many of the locals and in-state players that would frequent casinos such as the Atlantic Club. While the initial push was incredibly successful, as can be easily verified by looking at revenue gains between then and now, and particularly 2015 v. 2014 and 2016 v. 2015, it seems that Golden Nugget has very nearly hit its peak and is beginning to level off somewhat.
Golden Nugget is third to last in dollars and cents revenue gains for the first quarter of this year compared to the first quarter of last year (+$2,206,381) and is also third to last in percentage gains for the quarter at +4.3%. While the Nugget has, by far, the most successful internet gambling product (I think having the smoking hot live online dealers clearly visible when coming off the elevator from the parking garage is friggin' brilliant!) the overall AC market is up 3.562% even after considering the closure of the Taj Mahal. In other words, the success Golden Nugget enjoyed in attracting disaffected players from previously closed casinos does not seem to have carried over to draw customers from the Taj. If I had to venture a guess, it would be that Taj customers already had a tendency to visit both casinos, anyway.
For the time being, the casinos are not just safe, but are all fat and happy. Glenn Straub, the owner of TEN Casino (at least, the building that will allegedly become a casino) has announced that he is opening several hotel rooms by June, but will not operate a casino out of the former Revel at that time. That should come as no surprise to anyone, as I actually tend to believe that Straub was hoping to get some sort of an offer from Hard Rock to either purchase the property or to run the casino operations. There were certainly murmurings about that, "Down on the ground," even as early as last Summer and spokespeople from Hard Rock have publicly said they thought about it, though Straub denies (for whatever reason) that any actual discussions took place.
It is difficult to say whether or not TEN will ever actually open as a casino, or at all, but it does at least seem as though the other Atlantic City properties will not have to worry about their business being affected by TEN over the busy Summer season.
It is that same Summer season that is going to paint the picture of how the year is going to look for AC and the 2Q, particularly the month of June, is going to prove very interesting to watch. June is really the kickoff of the busy season, and we have seen that the numbers have improved in the offseason, if not remarkably, then well enough. However, the real question is whether or not the Boardwalk will be able to draw deep pocketed out of towners who now have other casino options in desirable areas to which to travel.
We will have a long time to wait until Hard Rock Hotel and Casino Atlantic City opens, as that opening is slated for Summer '18 at the earliest, but there can be little to no doubt that the opening is going to hit Resorts pretty hard. Aside from Resorts, we can expect the Hard Rock to pull business from just about everywhere as it can be expected that they will market aggressively to the AC market with tier-matching and similar type deals. In fact, tier matching is almost an unofficial staple of Atlantic City, at this point.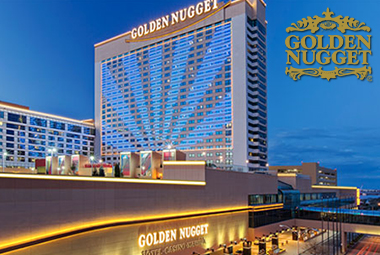 In terms of Internet Gambling, the Golden Nugget and their smoking hot live Internet dealers have been doing extremely well at +85.5%! The Resorts digital product actually leads for the quarter in percentage increase (+124.9%) but Golden Nugget is likely hardly worried about that when the $16,128,528 they are bringing in is besting Resorts by about 5.7 million and they are beating their closest competitor, Borgata, by about 4.26 million bucks.
Ironically, given the PlayStudios, 'MyVegas,' product that is largely produced by MGM properties, who now fully own the Borgata casino, Borgata is the only property whose online product is down in gaming win compared to last year. Borgata is down 8.9% and has made 1.165M less over the first quarter of this year as compared to last.
Internet Gaming is up an impressive 32.1% overall (when will these numbers flatten!?-Apparently, not this year-) and total gaming is up 5.7%.
Atlantic City is looking, if not strong, then really solid right now as new revenues by way of gaming are finding their way into the city from all sources, both online and live gaming. The live gaming revenues are especially encouraging because it is clear that new revenue streams have appeared and the city is not simply redistributing the money that would have otherwise belonged to the Trump Taj Mahal.
I definitely want to see the city as a whole succeed, but I have to admit, seeing Tropicana do so well makes me want to puke. I can't stand Carl Icahn and I'm not even about to attempt to hide my bias. I hope Hard Rock pounds Tropicana just to the brink of closure (but not quite that far) when it opens. Better yet, let's just have Hard Rock by Tropicana and we can have Hard Rocks 1 and 2. Or, just call Tropicana, "Soft Rock," whatever works.
Posted by
Mission146