MGM Resorts, Wynn Blackjack Returns Continue to Deteriorate
The past year was not kind to blackjack players along the Las Vegas Strip. Low limit players felt the pain more than those willing to play at least green chip action.

MGM Resorts started the destruction of its blackjack conditions in 2014 when payouts at Mandalay Bay, Mirage and Monte Carlo were reduced to 6-5 at games under $25. It doubled down the following year by making virtually all of its games under $25 unplayable to any serious gambler. This move affected Aria and Bellagio the most. These were the last two casinos on the Strip where all blackjacks paid 3-2. New York New York, Excalibur and Luxor also saw the end of low limit 3-2 blackjack games. Previously, only the party pit paid 6-5 at these casinos. MGM Grand moved all of its blackjack games under $50 to 6-5. Only its single deck tables paid 6-5 before 2015.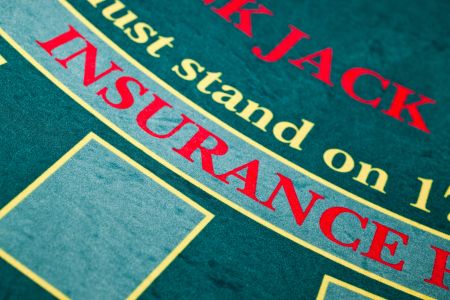 Low limit players that visit an MGM Resorts casino these days will have few reasonable choices when choosing a seat at a blackjack table. There are two 3-2 $10 shoe blackjack table at New York New York. There are one or two open at Excalibur with a $15 minimum bet. These games permit double down before and after splitting. Surrender and re-split aces are not permitted at these tables.
The best game for MGM blackjack players looking for a table under $25 when 3-2 in not available is Free Bet Blackjack. It has a house edge nearly double the regular 3-2 games but its strategy is almost identical to traditional blackjack. It permits players to receive free double downs on 9, 10 and 11. Splits are also free, except on ten-value cards. To make up for these rules, the dealer pushes on 22 against any hand that did not bust or get dealt a blackjack. Make sure to take advantage of the free splits and doubles when the opportunity arises. That is the part of the strategy that deviates from standard blackjack. Another change is that doubling down on certain soft hands is not advised due to the push on 22 rule.
Luxor is the one exception to Free Bet Blackjack suggestion. Its Free Bet Blackjack table only pays 6-5. The house edge for Luxor's Free Bet Blackjack game is 2.43%. The standard edge for this game is 1.04% when blackjack pays 3-2.
Blackjack Switch is available at most MGM casinos. The house edge is lower than Free Bet Blackjack but the basic strategy is advanced. Make sure to learn the proper play before playing Blackjack Switch or your errors may make the house edge worse than a 6-5 table.
Wynn and its sister casino Encore also destroyed its blackjack returns for players looking for a minimum bet under $25 in 2015. All of these games now pay 6-5. During our scouting in early January 2016, we even found a $100 minimum table that only paid 6-5 on a natural. Those willing to play for at least $25 should find 3-2 games, especially at Encore where the limits tend to be lower than Wynn.

Higher Limit Games Mostly Unaffected

Blackjack enthusiasts willing to bet at least $25 will still find a decent 3-2 game at these casinos. Mandalay Bay, Luxor, Excalibur, New York New York, Mirage, Monte Carlo and Circus Circus offer a $25 double deck with double down before and after splitting available. This game is $50 at Encore. Shoe games at Mandalay Bay, Aria, Bellagio, Mirage, Wynn and Encore permit double down before and after splitting, as well as surrender and re-split aces. These games all hit soft 17.

A player willing to bet $50 will find stand on 17 shoe games that allow double down before and after splitting, surrender, and re-split aces, at Aria, Bellagio and MGM Grand. The minimum bet for this game is $100 at Wynn casinos. Double deck games that stand on all 17s with double down before and after splitting are spread at Aria, Bellagio and MGM Grand. The minimum bet at these tables is usually $100 but $50 games may be available during slow times. Mirage removed stand on 17 games from its main floor. Players must now go into the high limit area where the minimum bet is now $100.
Some higher limit games were affected by the change in MGM policy. Luxor, New York New York and Monte Carlo all started hitting soft 17 in the salon where the minimum bet is $100.
Lower Limit Players Should Look at Other Las Vegas Casinos

Players looking for a good $10 or $15 blackjack game may want to leave their host hotel to find better action. Treasure Island pays 3-2 on all of its double deck and shoe blackjack games. Its high limit salon stands on all 17s and has a $25 minimum bet. Most Caesars casinos offer $10 3-2 blackjack if you look for these tables. Tropicana still has $10 3-2 tables past the ones at the main entrance. Bally's has a stand on all 17s shoe in its high limit area where the minimum bet is $25.

Virtually all blackjack tables in downtown Las Vegas and in the locals market pay 3-2 on a natural. Many of these games have a $5 or $10 minimum bet.
Posted by
Pokeraddict