Introduction
As written about by our sister site, Latest Casino Bonuses (LCB):
El Dorado Resorts is set to acquire Caesars Entertainment in a merger valued at 17.3 billion dollars.
Most of you are probably familiar with this already as it was reported on by a wide variety of major media outlets. The LCB Article focuses mostly on the business side of the transactions, I'd certainly give it a read, but I will summarize here:
The 17.3 billion is to be comprised of 7.2 billion dollars in cash as well as 0.0899 shares of El Dorado stock per Caesars share, which comes out to about 44 million shares of El Dorado stock.
The combined company will become the largest casino company in the United States.
There's obviously more than that to be found in the LCB Article, as well as a myriad of other online resources, but my focus of this opinion piece is going to be what effect this may have on both regular gamblers and advantage players.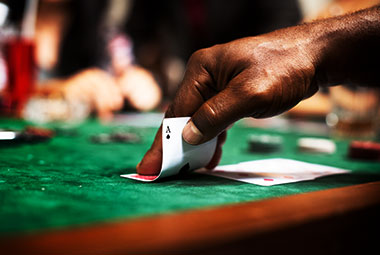 El Dorado
For those who didn't already have an ear to the ground, this news may well come as something of a shock. In terms of their casino footprint, El Dorado is decidedly smaller than CET and focuses mainly on regional markets. While Caesars is known for historically iconic Las Vegas Strip casinos such as Caesars Palace, Planet Hollywood and Harrah's (among others) as well as three large properties in Atlantic City (Caesars Palace, Harrah's and Bally's); El Dorado Resorts does not have a huge footprint in either of these markets.
With exception to a substantial footprint in Reno, as well as the Tropicana in Atlantic City, El Dorado does not have much of a presence in major gambling destinations.
El Dorado also lacks the brand recognition that something like a Caesars Palace or Harrah's enjoys. The most recognizable El Dorado brands are the Tropicana Properties, Isle (and Isle of Capri) properties, El Dorado branded properties and Lady Luck branded properties.
El Dorado has been a steadily growing company having recently acquired many of their casinos and brands.
For example, of its current portfolio of 26 casinos, three were acquired in a reverse merger with MTR Gaming back in 2014. At that time, El Dorado acquired Scioto Downs, (Columbus, OH) Mountaineer Casino and Resort (New Cumberland, WV-according to its Facebook page, though some would say it's located in Chester, WV) and Presque Isle Downs (Erie, PA); though it no longer owns the Presque Isle.
The purchase of the Circus Circus in Reno, from MGM, as well as the purchase of the 50% of the Silver Legacy in Reno (it was jointly owned between themselves and MGM prior) took place as recently as 2015.
Representing nearly half of its casino holdings, El Dorado Resorts purchased all of the remaining properties of the now defunct Isle of Capri Casinos as recently as 2017, at least, that's the year that the deal was completed.
The year 2018 would see El Dorado Resorts acquire the operation of seven Tropicana-owned properties and also purchased Illinois' Grand Victoria Casino.
All told, from 2014 onward, El Dorado acquired the vast majority of its casino footprint. If I'm looking at this correctly, they gained 24.5 casinos and divested themselves of two, so of their 26 current casinos, they gained ownership of either the properties or casino operations of 22.5 of them as recently as 2014.
Caesars Entertainment
In recent years, Caesars Entertainment has found itself in a myriad of financial difficulties resulting in a number of different restructurings and creations of different arms of CET, which essentially were brought into existence to protect certain assets from a possible liquidation of what would have otherwise been the parent company.
All of these things can be researched at your leisure, unfortunately, the entire story of the last decade of CET is WAY too detailed to be rehashed for the purposes of this article.
The important thing to know is that Caesars, unlike El Dorado, was mostly centered around destination casinos with the bulk of its revenues coming from major gambling markets, particularly those in Las Vegas and Atlantic City. Caesars owns several major properties in Las Vegas as well as three major Atlantic City destinations.
The problem that Caesars had came mainly as a result of the 2008, 'Great Recession,' that would see both travel and spend per visitor drop significantly in the major gambling markets. In addition to the fact that El Dorado Resorts only owned a few casinos at that time, they did not have any major exposure whatsoever to these major gambling markets.
In the meantime, while Caesars did have a number of regional properties, any profits from these (if any) weren't enough to weather the storm in the major gambling destinations during the years of the great recession. In fact, Caesars had sold off a number of regional properties (perhaps most notably the Horseshoe branded properties in Cleveland, OH and Cincinnati, OH to Rock Gaming) for needed capital.
As we can see here.
Even though the greater economy did recover, Caesars did not, with the only year of substantial net income coming in 2015, the year in which it sold some of its properties. We can see here.
That the net income from continuing operations from 2015 was exceeded by the net loss from continuing operations the following year.
Other financials would indicate that the company, while solvent, continues to burn through cash at a pretty expedient rate. In the meantime, El Dorado continues to exceed its own performance, year-after-year, in net income and revenues.
Revenues would obviously be a result of the fact that they are acquiring more properties, but as everyone knows, revenues do not necessarily equate to profits. El Dorado Resorts also enjoys a very healthy looking balance sheet.
The Combined Company
The company is expected to complete the merger in 2020, which will see El Dorado Resorts effectively triple in total number of casino properties and grow even more than that in gambling and property square footage. The whole thing is quite a risky venture for El Dorado, but they have shown that they are quite adept at taking over new properties and continuing to grow by way of net income whilst maintaining positive cash flows and a strong balance sheet.
What Does This Mean for Players
Caesars most valuable single asset is arguably its extensive players club database. The Total Rewards program encompasses casinos from all over the country, including in those major gambling destinations that we discussed earlier.
Total Rewards marketing is also largely done on a national level with players given room and food offers at casinos across the country that they may never have visited. Free Play offers tend to be based either by markets or by individual casinos, however, players will occasionally also be given free play offers (viewable online) in markets that they have yet to visit; predominantly in Atlantic City and Las Vegas, more so the latter.
On the other hand, El Dorado has traditionally given players offers and marketed on a basis of its individual casinos. Aside from what hosts might perhaps do, players at a given El Dorado property receive offers directly from that property.
More than that, I have read a few different El Dorado earnings calls and they have referenced, multiple times, being fairly conservative when it comes to the offers given out to players, most notably in terms of free play. While I have certainly not visited every El Dorado casino, of those that I have visited, I can say that they are pretty conservative when it comes to giving players offers.
Granted, El Dorado will likely realize that the markets of Atlantic City and Las Vegas are much different and that the offers will have to be more competitive to entice players into the casino, but it will not be a surprise to see the offers from casinos currently owned by Caesars (already regarded as stingy, by many) to become even more conservative in that regard.
In terms of the games offered to players, particularly with respect to video poker paytables and Table Games rules/payouts, I actually do not expect much to change in that regard. I think this is true for a couple of reasons:
1.) There is not often geographic crossover between properties currently owned by El Dorado Resorts and properties owned by Caesars. Therefore, the individual casinos are not facing an effective decrease in competition with casinos not owned by the combined company. There's even a bit of a question as to whether or not El Dorado will have to divest itself of a property in Atlantic City as one company in that city should have no more than three casinos.
There is a big difference between this, and say, a merger between Caesars and MGM. There is a TON of market crossover between those two companies, particularly on the Las Vegas Strip and in Atlantic City, so a drastic reduction in paytables would seem almost inevitable.
2.) El Dorado properties (except Reno) generally do not have decent Video Poker paytables in the first place. Again, most of El Dorado's holdings are regional properties, and many of these regional properties are somewhat isolated and face very little competition. Even in markets that face competition that can be considered nearby, (consider that Mountaineer is within a hundred miles of a few different casinos) those regional casinos don't have much, and sometimes not any, 'Good,' video poker, so this merger is unlikely to result in El Dorado deciding to put good paytables in these regional casinos.
3.) The paytables, even in the Las Vegas and Atlantic City markets, generally aren't THAT good in the first place. Caesars, for example, tends not to put in much video poker that even flirts with 100% return-to-player, much less surpasses it. It's a pretty widely known fact that the decent video poker paytables in Las Vegas are to be found Downtown, and elsewhere, not so much on The Strip.
In essence, if video poker paytables are going to change, they will change for the worse...but I don't think an overall wide scale change is very likely in any of the casinos.
Players Club
I would assume that El Dorado is going to incorporate the casinos that it currently owns into the Total Rewards program, as that only makes sense. Hollywood Casinos (and Penn National, in general) are doing something similar as they acquire more casino properties.
This might be something of a benefit to regional players who currently gamble at El Dorado Resorts' casinos as we would expect them to get offers for Vegas and Atlantic City casinos who otherwise wouldn't know who they are in the first place. More than that, it will likely be a benefit for players who currently gamble at casinos owned by both El Dorado and Caesars/Total Rewards properties, regional players who travel, because they would be able to earn Total Rewards points at their local casino.
Other than El Dorado's notoriously tight stance on free play offers, I don't expect people who visit Las Vegas, Atlantic City or other Total Rewards destinations as their primary casinos of choice to be affected too much. If nothing else, this will give them a wider variety of regional and local casinos at which they might have offers through the Total Rewards program.
In other words, I think the only area where a player might be adversely affected by this development might be in the amounts and frequency of free play offers. El Dorado players might be slightly adversely affected by the fact that the casinos owned by El Dorado Resorts might not focus as much on direct marketing for the specific local or regional casino, but I doubt it.
Conclusion
Overall, I don't really expect much to change for visitors to the Las Vegas Strip, Atlantic City or other casinos that are part of the Total Rewards program to change too much. Most likely, the program continues to operate as it does currently, only with the addition of the properties currently owned by El Dorado. On an individual casino level, it wouldn't be surprising to see free play offers reduced at locations that El Dorado might see as too aggressive in their marketing practices.
Current El Dorado casino players should benefit from inclusion into the Total Rewards program because they will have access to offers across the country. As it currently stands, El Dorado owned properties generally don't market in conjunction with one another in anyway whatsoever. Free Play levels at those casinos should remain relatively unchanged because they are already doing what El Dorado wants them to do.
I don't expect much of a change in table games rules, overall slot returns or overall video poker paytables for the reasons stated above. The main reason is because the merger doesn't really result in decreased competition in the regions in which both entities currently have properties. There's also the fact that the regional casinos owned by El Dorado generally do not offer anything good on video poker in the first place. I suspect that average slot payouts will also remain roughly the same, in all cases.
Posted by
Mission146