Video Blackjack No Longer Viable For Low Limit Players
Video blackjack was a great alternative for Las Vegas gamblers looking for a quality return on bets of $5 or less. Most Strip casinos offered this product at one time. In many cases, video blackjack games offered better rules than live tables. Video blackjack dealers often stayed on soft 17s. Surrender is available on nearly all of these devices. That is no longer the case.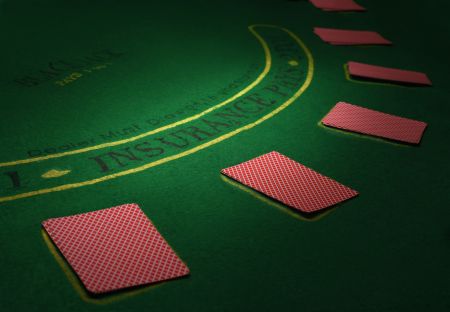 Video blackjack conditions deteriorated in 2014 and collapsed in 2015 along the Las Vegas Strip. MGM started the trend in 2014 when some installs at MGM Grand and all machines at Mandalay Bay started paying 6-5 on a blackjack. The situation at Mirage was worse. The two Enchanted Blackjack games were dropped from 3-2 on a blackjack down to even money. That made the house edge nearly 3% on a game with a $5 minimum bet.
Caesars quickly followed this movement in late 2014 and early 2015. There were 3-2 blackjack machines at The Linq and Caesars Palace. Those were dropped to 6-5. Video blackjack at Harrah's and Bally's were installed with the 6-5 payout.

Other video blackjack machines in the MGM family paid 3-2 at the time. These were located in Luxor, Excalibur, Monte Carlo and Slots A Fun. The machines' dealers stood on all 17s at these casinos. They were the best game available at most of these casinos, including video poker and live tables. MGM changed all of these games to a 6-5 payout in late 2015. Some still stand on all 17s, an odd rule for a 6-5 blackjack game.

Cosmopolitan followed suit. It once offered a 3-2 blackjack machine next to two that returned only 6-5 on a natural. Now, two of those games pay even money on a blackjack, while the other pays 6-5. The minimum bet on the 6-5 game is $10. The even money machines require $5 to play.

The news is not all bad for Las Vegas video blackjack players. Venetian and Palazzo host the last remaining 3-2 video blackjack games on the Strip. These machines permit double down before and after splitting. Surrender has a button on the machine, too. The dealer hits soft 17, a change from standing on all 17s like it did in 2014. Venetian and Palazzo allow players to use the Grazie card on these video blackjack machines. Some gamblers report generating mailers for free rooms based on action on these games.

Downtown Grand, El Cortez and Palms also spread 3-2 video blackjack games. El Cortez is the only one of these three that accepts a rewards card on these devices. These have the same rules as the ones at Venetian and Palazzo.

No other Las Vegas casinos reviewed in our survey offer video blackjack. It seems these games are falling out of favor for casinos, gamblers, or both.
Posted by
Pokeraddict