Meadows Sold
For those of you not up on your Ohio Valley casino slogans, the title of this Article is a play on The Meadows tagline of, "The One, The Only, The Meadows." While I certainly believe that such a tagline is hardly befitting of a casino that doesn't necessarily have anything particularly special going for it, I certainly think that The Meadows is vastly superior to any Hollywood Casino I have ever seen, so I am not looking forward to the new regime at all. That is unless Gaming and Leisure Properties keeps everything the same, of course.

Pending approval, the 440 million purchase is set to be completed in July, however, all is not necessarily lost. Gaming and Leisure Properties does not plan to actually operate the casino and it remains possible (though I think unlikely) that they may retain Cannery Casino Resorts as the casino operator. Another possibility is that they select their own operating arm, Penn National Gaming, which I think is a much more likely scenario, especially if they decide to re-brand this location Hollywood Washington, or some such.
For those of you who think this deal was already done, that's because it was.
In May of last year.
This 440 million dollar deal was originally a 465 million dollar deal, but Gaming & Leisure Properties accused Cannery Casino Resorts of using, 'Fantasy,' numbers in order to attract them to the deal. You can read the Article above for more specifics, but essentially, Cannery Casino Resorts 2014 projections for The Meadows were based largely upon the numbers for 2013. Essentially, what Gaming and Leisure Properties rightfully accused Cannery Casino Resorts of was continuing to provide such projections in negotiating this purchase when they knew (based on just the first few months of 2014) that those kind of revenue figures were simply not going to happen.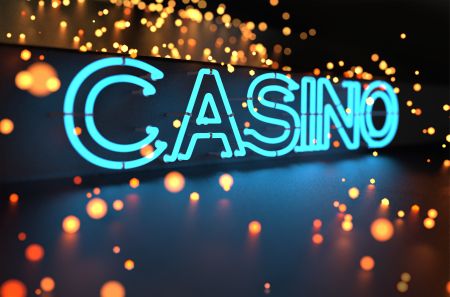 It is quite possible that this is the reason why Cannery Casino Resorts opted to become really aggressive in trying to get players of all kinds to the property. The first promotion of sorts they attempted was to offer free drinks to all Table Games players, (Table Games are actually taxed substantially less than machines in the State of Pennsylvania for those of you wondering why it is not the other way around) and as recently as the beginning of this year, rolled out a $1,000 Loss Rebate Promotion. The Meadows has recently opted to offer free drinks to all players, making it the only casino in the Ohio Valley in which that is the case.
Furthermore, the Gaming and Leisure Properties' Complaint also alleged that, not only was The Meadows performing worse than 2013, (upon which the estimates provided GLP were given) but they were also experiencing revenue declines, in percentage terms, that vastly exceeded those being experienced by other casinos in Western Pennsylvania.
Ultimately, this matter was settled without a trial, hence the lower sale price. Cannery Casino Resorts was quite eager to sell, though, and counter-sued to the extent that Gaming & Leisure Properties was unjustly trying to get out of the agreement.
For the players of the Ohio Valley, I would say that we can only hope that this property goes on being run by Cannery Casino Resorts. Penn National Gaming (mostly Hollywood Casinos) have a long-standing reputation as being a complete and total joke with respect to their Free Play offerings, and that is actually one of the strengths of The Meadows. Among other strengths that I think made this look like a good buy is the fact that The Meadows is the most, 'Family-Friendly,' casino location in the Ohio Valley.
Much like Mountaineer Park and Wheeling Island Hotel-Casino-Racetrack, the kids are allowed to watch the racing action at The Meadows, but The Meadows also has a bowling alley and a track side restaurant whereas the Island has a glorified hot dog stand and Mountaineer has...um...nobody cares. It is actually kind of ironic that the track side food at Wheeling Island is so poor considering that the parent company, Delaware North, is mainly engaged in airport and sports stadium concessions! Furthermore, the layout of The Meadows is also such that the kids can go upstairs to the food court that features no fewer than five unique options without ever actually stepping upon the gaming floor. Wheeling Island enables kids to do that, as well, but they only have three options and there is really nothing else for the kids to do at that establishment. That is almost the same case with Mountaineer, excepting the fitness center.
The other thing that is terrific about Meadows is the location, and I think they have already done a fair job Marketing based off of that. The Meadows has a walkway that links it to a new Hyatt as of earlier this year, but it was already surrounded by no fewer than five hotels, the most Economical of which probably being the Comfort Inn. While I cannot speak for the other hotels, I do know that the Comfort Inn would occasionally offer coupon books to all guests (even if there were multiple guests in a room) that provided $5 Free Play, $10 Match Play, Two Free Drinks and $5 off any food purchase of $10 or more. That's a little over $20 in value if you assume the drink value is what they are charging for the drinks, and if you have two people in a room who get the books, then you have essentially received half of the value of the room in those books.
Mountaineer is in the middle of nowhere. Kids are not allowed on Rivers Casino property at all, and Wheeling Island is not really convenient to anything that anyone would want to go to. Within a few miles, sure, but not what you would call, "Convenient."
Moreover, Meadows Casino is essentially across the street from an outlet mall called Tanger Outlets. I must admit that I have not seen as much cross-promotional Marketing with the Outlet Mall itself (or any of the shops there within) and The Meadows, but perhaps that will change in the coming months.
I should offer a bit of a disclaimer and say that I have not played much at any Hollywood Casino, but the opinions that have been offered in this Article reflect those of sources that I trust.
For the most part, I don't think it is possible for the Video Poker to get much worse...though I have heard it is often terrible at Hollywood Casinos. The best Video Poker that I have ever seen at Meadows is 9/5 Jacks or Better (98.45%) at a denomination of $5, or more, and I have otherwise took note of (but didn't play) a few Quick Quads machines that were Triple-Play at a denomination of $1.00 (or greater) that returned in the mid-to-high 98's. The best game I ever saw there for quarters was 9/6 Jacks, but it came with a short-coin on the Royal (250-FOR-1 regardless of credits bet) that results in a return of 98.3735%. In all honesty, that's actually not bad for what effectively becomes a nickel game if you only bet one credit and a dime game if you only bet two credits...at least, for this area.
In terms of the actual atmosphere, the Table Games area seems to transition from lively to completely dead on a whim. There really doesn't seem to be any rhyme or reason to when the Tables will be packed v. when they will be barren. I must say that other than the free drinks (before everyone started getting them) their Table Games Promotions weren't really all that strong. The casino floor itself really is reminiscent of Binion's to me, just a cleaner and more updated Binion's...I think it is something about the layout and the way the machines are spaced.
Ultimately, the best that the players can hope for is that the property remains operated by Cannery Casino Resorts and everything essentially stays the same, unless Gaming and Leisure Properties finds an operator that is not Penn National Gaming. While The Meadows Casino is certainly not the most player-friendly Casino in the Valley, much less the world, (the slot club returns 0.1% on terrible games for God's sake!) it is certainly better than the many things I have heard about Hollywood Casinos.
While The Meadows may not warrant such a haughty moniker as, "The One, the Only," let's still hope it stays that way.
Posted by
Mission146