More Fun at HWCC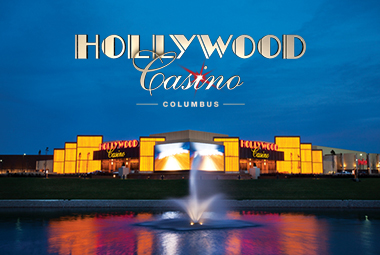 I wrote as somewhat recent article dealing with the, 'Play $500 on Us,' loss rebate going on at Hollywood Casino in Columbus, Ohio, dealing with the hoops that my girlfriend and I had to jump through to get her free play after she lost $500 on the promotion.
Eventually, we did get the free play and that was the end of it as far as her card was concerned. However, what I did not write about at that time was my personal (and ongoing) experience with playing the same promotion at Hollywood Casino. I would suggest that writing about this without disclosing my real name is not going to overly compromise anything I may be entitled to if this matter goes to higher levels, but even if it does, screw it, because everything I am saying is 100% true and accurate.
At some point in either March or April, at any rate, during one of my last days of working for the hotel I used to work at, I was called upon to take some documents to Columbus, Ohio for reasons that are too stupid to be detailed here. In any event, I had noticed that the owner of the hotel had a few Hollywood Casino Columbus chips (about $10) that had been sitting in his van for the better part of two years, so I suggested I could just go there and cash them. More than anything, I just wanted an excuse to make another stop and avoid going back to the hotel as long as possible, the job itself was okay, but the owner was a miserable S.O.B. for whom to work.
In any event, he surprisingly tells me that I can go ahead and keep the cash when I cash in the chips. Before you go thinking that was supremely altruistic on his part, keep in mind that I was using my personal vehicle to go a little over four hours round trip and was, 'Reimbursed,' for gas in such an amount that wouldn't actually cover the $$$ I put in my tank as well as being given the lofty sum of $0.00 for food. Essentially, by cashing the chips, I would at least be breaking even on the gas.
Before deciding to do that, I took a look at Hollywood's website to see if there were any other promotions going on and stumbled upon whatever promotion they were running (can't remember) prior to the loss rebate.
I went to the casino and asked for a player's club card as well as to cash the chips at the same time, as both of those things take place at a combination cage/player services desk. I found myself surprised when the lady tending to me disappeared for a few minutes, but there was really nothing to do but wait and figure out why.
The Self-Exclusion List
If there is one piece of advice I would like to give everyone, it would be: Never go on a self-exclusion list unless you actually have a gambling problem. I wasn't in a great place a few years ago, and tired of one particular security card constantly bothering me, (even though the second time was actually my doing) I lost my cool and asked to be placed on the self-exclusion list. I'm not even entirely sure why I did it or what I thought that would prove, but at any rate, I'm no longer on the list.
However, according to HWCC, I was still on the list. Even though HWCC is located in an entirely different state than that from which I self-excluded, there is a Hollywood property in the state in which I had self-excluded, and I was told that they have reciprocity with that property as relates the self-exclusion list.
I will say that I was treated very kindly on that day that I was tossed from HWCC by the security supervisor. I was taken to a room with him, behind a closed door, while he looked into what the problem was regarding the self-exclusion list. I was offered a cup of water, and there were no other officers in that room (which was being recorded) besides myself and the security supervisor. No cop breathing down my neck like one other casino that I may have been tossed from in the past that shall go unmentioned…
In any event, he spoke to me in a very professional way and told me that, until such time that I could prove that I was no longer self-excluded from the state in question, I would not be allowed in the casino. He then asked me where I was parked and allowed me to walk to the exit closest to that, a few feet in front of him, in fact, probably so it wouldn't be readily apparent to onlookers that I was being guided out.
I called the HWCC on a few occasions after this date to ensure that, if I ever wanted to come back, that I understood the process by which to do that correctly. Essentially, what was required was for me to receive a letter from the state from which I was self-excluded stating that I was no longer self-excluded, then I could come back as soon as I cared to.
I called the Lottery Department, who handles the gaming, of the state in question and requested that they ensure I was removed from the list (as it was my understanding that I had been) as well as to send me a letter to such effect. The Lottery Department of the State of West Virginia was both courteous and prompt as well as doing everything they said they would do. Roughly two weeks later, I had my letter that I could take back to HWCC at my leisure.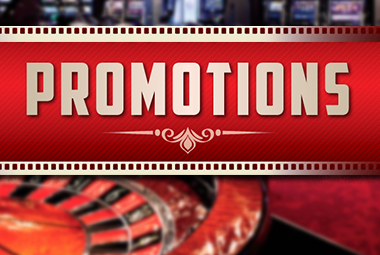 It was then that I learned about the $500 Loss Rebate promotion that ended up being such a PITA for my girlfriend to get, despite the fact that she was, beyond a shadow of a doubt, a first-time player and has never been on an exclusion list of any kind. In fact, had I known that SHE was going to have such a problem and so many calls would need to be made on her behalf, when she was basically just any other customer, I wouldn't have tried to do the rebate in my own right.
At some point in May, we went to HWCC and both tried the promotion. Initially, when attempting to sign up for a players club card, as expected, the lady from the counter walked to the back again. Once again, someone from the security staff came out, however, I presented the individual with the letter saying I was no longer banned from the state in question. Bearing in mind that I was told by no fewer than three people that such was precisely the correct process to get back into the casino, the gentleman who came out still had to check on it...and we stood for another ten minutes, or so, and waited.
The gentleman came back having made a copy of both my letter and identification and spoke to the effect that we were, 'Good to go.' I had verified on multiple occasions, on the phone, that I would still be eligible to play the promotion and the lady at the players club desk made no arguments about that. Specifically, she created a separate account number for me, (as the Hollywood in the other state assigned me an account number to place me on their internal exclusion list AND I had been assigned one from HWCC upon being asked to leave the month or two prior) she even told me that the account number was being created so that there was no confusion because she didn't want the casino to think I had ever played before. The obvious reason for that is because I would be disqualified from the promotion if I had actually played at a Hollywood previously.
With that, I participated in the promotion and also lost slightly over $500, so much like my girlfriend, I expected the information pertinent to the rebate to hit at the same time. While calling for her, I also called for myself separately because I decided it would be best if we weren't linked lest they find a reason to screw around with her even further. After calling them a few times and failing to get in touch with anyone, I finally got through to a players club director, or whatever he calls himself, who informed me that I am banned from the property for being on the self-exclusion list.
Obviously, I'm quite confused at that point because I had done exactly what they told me I had to do in order to get that situation resolved. I pointed out that the security supervisor made a copy of my letter from the state, as well as my driver's license, and cleared the matter. Of course, without doing anything at all to verify my statement, the guy says that they have no such copies of the letter or my driver's license. At that point, I ask why they would make me a new player's club card if I was supposed to be banned, and I also gave him specific information about when I was there (as if it is not also in the computer from when the card number was created) and said that he could look at the surveillance record and see me giving the guy the documents.
The guy plays stupid, of course, and merely responds that he will look into it. I called the casino a few more times until I finally got ahold of a PC representative who was willing to actually look for the copies of the documents I suggested they had. As it turns out, she contacted someone in security and security verified that they had the documents. After some number of attempts, I finally manage to get ahold of the player services director again.
In the interim, I had even offered to fax him a copy of the document in question, or alternatively, to bring him a physical copy of the document. Upon finally getting ahold of him again, I gave him the name of the players club representative to whom I had spoken and who had told me that security had the documents on file. It should come as no surprise that he had, 'Just recently found,' the documents in question, so we were ready to move forward.
He said that he had to speak to people above him and suggested, as had previously been suggested, that I had self-excluded directly at the Hollywood Casino located in the state from which I had self-excluded. Of course, that's a physical impossibility because I had never, and still have never, been to that casino in my entire life. How could I have directly requested self-exclusion from a casino that I had never visited?
He promised to look into the matter and call me back within a few days, which surprisingly, he actually did. During that conversation, he stated that as far as the Hollywood Casino in the other state was concerned, I was still banned as an internal ban despite being off of the self-exclusion list for that state, and that the HWCC had reciprocity with all other Hollywood Casinos as pertains to individuals who are banned from the property. The stance that he said the Hollywood in the other state was taking was, "Once banned, always banned."
He went on to say that he would look into the matter and determine whether or not that is actually a corporate policy, but given that the situation itself was somewhat unique, it might take a few days for that determination to be made. Eventually, he stopped both calling me and returning any calls, and through a friend, I got contact information for someone else at the casino.
The person for whom I garnered contact information ultimately said that the matter did not fall under her direct purview and then transferred me to someone else. The next person actually did call me from her direct line, and for perhaps the tenth time, I had to run down the entire series of events because it is apparently too difficult for anyone to keep a record of anything. She said she would look into the matter and call me within a week.
As I recall, I didn't receive a callback from that person within the period of time promised, so I waited another couple of days, and called the person again. She apologized for the delay, but stated she did not know anything about the matter yet, but would speak to the person to whom she needed to speak either that day or the next.
Eventually, she spoke to whomever it was she needed to and called me back with the information that the exclusion from the Hollywood Casino in the state in which I had self-excluded (but was no longer self-excluded) would apply to all Hollywood Casinos. She stated that the casino in question had made it a policy not to remove individuals from their internal exclusion list even if they had been removed from a state's self-exclusion list.
I did concede that the casino had a right to exclude a person for whatever reason they wish, or for no reason at all, in fact. As I have stated before, while I may not agree with individual reasons for, '86ing,' players, the fact remains that any business (for any non-discriminatory reasons on protected classes) may exclude a patron for whatever reason (or none at all) that the business wants. Obviously, the person with whom I was speaking agreed with that.
However, I pointed out, I was given a specific remedy for being removed from the exclusion list for HWCC as well as a remedy for being permitted to take part in the promotion, and I followed the prescribed remedy to a T. Furthermore, I was led to lose slightly in excess of $500 by the notion that I would receive that sum of money back in free play pursuant to the terms and conditions of the promotions that I was specifically permitted to play.
The problem, I stated, was not that HWCC (and, apparently, all Hollywood Casinos) had decided that I was banned, but rather that I was led to believe that I was not banned and those assurances led me to losing more money than I otherwise would have lost in the casino. To wit, had the promotion not been going on, I'll admit that my girlfriend and I probably would not have gone to HWCC in the first place that day...I'm not afraid to admit that because that's why you have promotions, right? To get people to come in who might not otherwise visit.
In any event, I suggested that HWCC would have to make some kind of compensation given the fact that I was, in my view, all but deliberately misled into losing in excess of $500. What would have happened if I had hit a jackpot? Would they have chosen precisely that moment to decide that I was banned from the Hollywood properties?
In my view, HWCC led me under false pretenses to play in their casino and to lose an amount in excess of $500. I suggested a few different means by which they could compensate me:
1.) Send Me a Check for the Amount Lost
Obviously, getting the amount lost, even if under false pretenses, in the form of a check was going to be something of a long shot. In fact, both myself and the person to whom I was speaking essentially laughed the suggestion off. There is absolutely no way that HWCC is going to straight up send me a check in the amount of my losses that day, or in the amount of $500 (very close to the amount I lost) for that matter.
2.) Allow Me in on a One-Time Basis
I suggested that they could award me the free play and allow me to be on the casino's property on a one-time basis just to make things right with the promotion. After all, I did not sign up for a players club card and play based upon a hunch that I would be allowed back into the casino: I underwent the process that I was specifically told to undergo on no fewer than three different occasions and by no fewer than three different people. Even after it was established that I would be allowed in the casino, I made sure to verify that I was still eligible for the promotion.
I was asked a simple question, "Have you played on a players card in a Hollywood Casino before?" Of course, the answer was, 'No,' and they can just as easily look at the other two account numbers they have for me and see that answer is 100% true.
Therefore, I concluded, while I accept the ban from the casino, they should award me the $500 free play and allow me in the casino for 24 hours, or 12 hours, or some amount of time...even if it is with the accompaniment of security...so that I can play off the free play that I had been promised by way of the promotion.
3.) Put It On My Girlfriend's Card
My third suggestion was that they could simply put the free play in question on my girlfriend's card and that she could go and pick it up. Of course, the lady took a counterposition that I think is complete and total BS saying, "She already got her free play from the promotion, we can't give her more."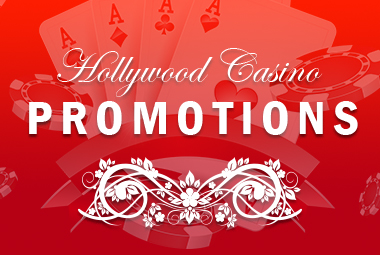 First of all, some members of staff can put discretionary free play on a players club card anytime they want and for whatever reason they want. In fact, when my girlfriend was finally given her rightful $500 in free play, as mentioned in the other article, they put it all on there at once as an apology for the inconvenience of not receiving the promised E-Mail, the free play never having been loaded in the first place, and the fact that she needed to call (or me calling on her behalf) the casino no fewer than a few dozen times.
With that, I know damn well that casinos can put free play on players club cards. I'm not an idiot. I ask the lady if she believes that I am an idiot and she answers in the negative. She then counters that, even if they do put the free play on my girlfriend's card, I could always come back and claim that them doing so had nothing to do with me and argue that I still have the right to receive $500 in free play.
Of course, if the casino chose to resolve the matter in that way, that's not something I would ever do because I am nowhere near as underhanded and devious as the HWCC. I would simply have her go in and play off the free play and that would be the end of it, she could either return or not return to the casino after that if she wanted to. Obviously, I couldn't go back.
Resolution?
This remains an ongoing matter, but one thing that I can do that I recently called about, and that HWCC didn't deign to mention to me, is that I can take my letter from the state from which I self-excluded directly to the Hollywood location within that state and then they would remove me from their exclusion list. If I do that, then after 72 hours (I'm told) I would again be allowed at any Hollywood property.
Conclusion
Eventually, I am going to head to the casino in question, letter in hand, and request to be removed from their banned list given that I am no longer on the state's self-exclusion list and have never previously been to that casino in my life. While I harbor no doubt that the process for doing that will go smoothly (I spoke to a security manager) it remains to be seen whether HWCC will honor their promotion.
If they do, I will write a follow-up article stating that they have done so. If not, then I'll write an article about that, too. However, why was it so difficult for them to figure out that I needed to go to that Hollywood (in the state from which I self-excluded) to be removed from that list? I figured that out with a single phone call.
Posted by
Mission146