Resolution
Just last week I wrote about my continuing issues with the Hollywood Casino located in Columbus, OH and the tremendous PITA I have endured in attempting to get my $500 Free Play stemming from the, 'Play $500 On Us,' Promotion that they have been running for some time.
Even before detailing my problems, I wrote an article prior to that in which I detailed my girlfriend's problems with Hollywood Casino and getting her free play.
The best part of her problems was the fact that there were no mitigating circumstances (such as my once being on a different state's self-exclusion list) that could justify her not getting her free play or the hoops that we finally did have to jump through in order to get it. In short, our experience with Hollywood Casino had sucked to that point.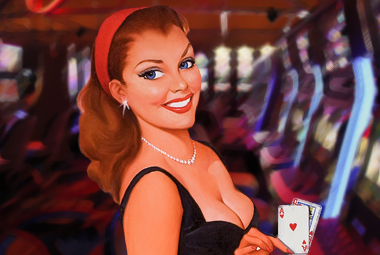 I was eager to finally get this entire situation rectified, and it had occurred to me that the entire problem (or HWCC's entire excuse) seemed to be that I had been on the self-exclusion list in a previous state. The claim that Columbus made was that, since I was still excluded from that specific property, (they don't let you back in if you have ever been on the self-exclusion list) I was therefore excluded from all Hollywood properties.
The only thing that I knew for sure was that I was getting absolutely nowhere with HWCC, so I decided to call the security department at the other Hollywood Casino to talk to them. The customer service at that location was fantastic, and I found myself speaking to a security manager within minutes...on a Sunday!
I requested to be removed from their exclusion list and explained that I had previously been on the self-exclusion list for the state in question, but was no longer on that list. She informed me that the only way to do that would be to come to the property in person with a copy of my letter from the state which would reflect that I had been removed from the self-exclusion list.
I wasn't going to do that on that day, but there was a good chance that I would have done it a couple of days later. Fortunately, she had taken down my number and, calling me back within ten minutes, told me that actually wasn't an option as that specific property has a policy of, "Once excluded, always excluded."
I thought about simply thanking her for her time and getting off the phone, but then I decided that it couldn't hurt to detail the real reason for me wanting to get off of the exclusion list at a casino that I had never visited. I detailed all of the problems that I was having with HWCC and explained to her that they had let me come in, sign up for a new card, and lose slightly in excess of $500. Even though she probably didn't have to, she promised to call Columbus and get to the bottom of it because, in her opinion, my being on the excluded patrons list at her specific Hollywood Casino should have no effect on other Hollywood Casinos. The reason, she said, is because I wasn't thrown out of the casino for doing anything that wasn't to their liking. (i.e. AP)
HWCC had always maintained that the exact opposite was true. Not only had they suggested that a ban at one Hollywood Casino applies to all Hollywood Casinos, but they even suggested (on multiple occasions) that I had requested self-exclusion from the state in question directly at the Hollywood Casino located in that state. Again, I had not, and still have not, visited that casino in my entire life!
The following day, I decided to call and leave another message with the individual with whom I had been dealing at HWCC, though I was pleasantly surprised when she answered the phone. She said, "I have good news for you, it turns out that you are not banned from any Hollywood Casino whatsoever other than the one in that state, you're free to come back here! I'll speak to someone in Marketing and have him call you so you can figure out about your free play."
I don't know for sure, but I am guess that extremely pleasant and courteous Security Manager from the Hollywood in the other state called Columbus and asked them what the hell was going on first thing that morning, or perhaps maybe on the previous day. Either that, or the lady at Columbus finally wanting to talk to me again (she had no longer been returning my phone calls) was an incredible coincidence. Either way, I received a call from a gentleman in marketing who stated that I would get my free play in the amount of $125/week over the first four weeks of September.
...Now, wait just a minute!
Naturally, I complained that the free play on my girlfriend's account had been resolved by way of it being all put on there at once when she had a problem with the promotion. I requested to have my free play resolved the same way. The guy requested her name and PCN and I provided those and he said he would look into it and give me a call by noon the following day.
Surprisingly, he called me at ten o'clock the following morning and verified that her free play had been resolved like that, so he was going to resolve mine in the same fashion.
I made a trip to HWCC later that day and picked up my free play with no problems whatsoever, in fact, they hadn't ever killed the PIN on my player's club card, so I didn't even have to go to player services for anything. There were some decent multipliers on Ultimate X to be played off, and I actually found a few games of a video poker variant I forget the name of, (next hand multipliers are on top and dealt hands of certain ranks result in additional multipliers) but I ended up losing $30 vulturing those. Either way, the return of the $500 in free play made me happy.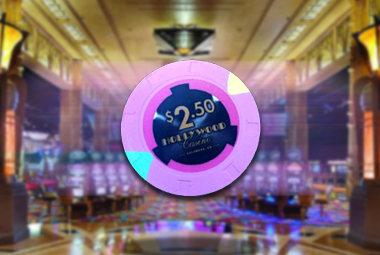 Conclusion
I am pleased to say that my ordeal with the Hollywood Casino in Columbus, OH has finally reached an unsatisfactory conclusion, (because I shouldn't have had to go through all of that for both my card and that of my girlfriend) but a conclusion nonetheless. In any event, I did finally get the free play that I had been guaranteed by the promotion, even though it took several months, probably 50-75 total phone calls for me and around twenty for my girlfriend, speaking to nine total different people (who were all equally hard to get ahold of and almost all equally bad about returning calls) and contacting two different casinos for it to finally happen.
In other words, as I concluded before, playing this promotion is not at all worth it. While the lady that I had dealt with in Compliance at HWCC was always polite and friendly, it was still difficult to get return calls from her sometimes. The last guy that I dealt with there was great, but his only task was to put the free play on my card.
Even though I am keeping her anonymous, I would definitely like to thank the Security Manager (if there is more than one) from the Hollywood Casino in the state from which I had previously self-excluded. I strongly suspect that she called the HWCC and asked them what the Hell was going on and it was because of her that this whole thing got resolved.
It seems that the promotion is still going on, so for those of you who have read this and do not value your time at all, then maybe you should go give it a shot!
My final note is that these articles reflect the events in 100% the way they happened, but are not meant to disparage Hollywood properties as a whole. I tend to get the impression that, in many ways, they are essentially individually managed. I know that individual properties, for example, are largely in charge of their own Marketing. I would also like to add my opinion that Hollywood Casino in Grantville, PA is a very nice property with a terrific layout and a low-key ambiance, any staff that I have ever dealt with there has also been exceptionally nice. In fact, the HWCC isn't that bad just from the standpoint of whether or not it is a nice property, but man, dealing with them is a pain in the ass.
Posted by
Mission146