Do Changes Need to be Made?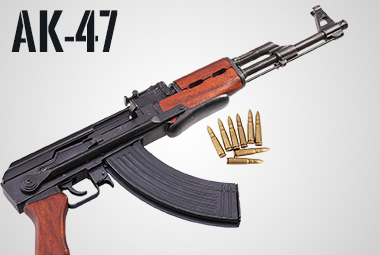 The first thing that I want to do is extend my deepest thoughts and sympathies to those who were killed, injured and all families and friends thereof during the tragedy that happened at the Mandalay Bay in Las Vegas during the Jason Aldean concert on October 1st, 2017.
For those of you unaware of some of the specifics, (though I don't see how) there were at least fifty-nine killed and over five hundred wounded as a result of the attack. Further, the perpetrator managed to get no fewer than twenty-three weapons, including AR-15 and AK-47's into his hotel suite at the Mandalay Bay. The perpetrator then used a hammer to break two of the windows in his suite from which he fired directly at the attendees of the concert.
There is some speculation that the perpetrator simply, "Snapped," and while police are searching for any evidence that might point to the shooter's motivations, not much is known for sure at the time of this writing. While there may be some questions as to motive, there can be little question that this is more than just someone, 'Snapping,' as this type of assault would have required careful planning and execution.
In addition to the obvious time it took to plan out the attack, not least of which was getting that amount of weapons into the room, the shooter also took some time to make sure he was able to deal as much death as possible. The shooter had cameras rigged both inside and outside of his suite, presumably so that he would be able to commit suicide when the SWAT team eventually made their way to him, which they did. There can be almost no question that the shooter's goal was to maximize the number of casualties, because had he wanted to attempt an escape, it would have been theoretically possible (one would think) had he made such an attempt after firing for a much shorter period of time. To wit, it has been reported that the shooter fired intermittently for around ten minutes.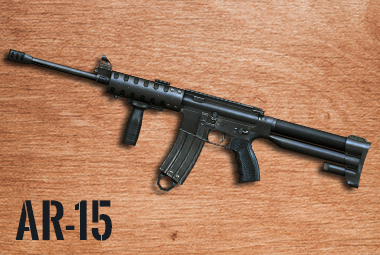 In my opinion, it is the use of the names of perpetrators of such events that, to an extent, may not cause the events to happen but certainly could theoretically be a contributing factor. While many media sources have reported his name, I'm not going to use it in this article because I do not want to do anything that would lead to this individual being remembered by name.
In any event, this will doubtlessly go down as a major event in the history of Las Vegas, if not the entire nation, and will be spoken of in history books (especially locally) for decades, if not a century. For the time being, it holds the distinction of being a mass shooting to result in the greatest number of deaths in modern American history.
While the politicizing of such an event may seem to trivialize the lives and deaths of those affected by this tragedy, it is almost impossible to discuss what might be done without the event being politicized in some way. For those of you who may be offended at reading discourse of this event from an angle that could be considered political, then I request that you read no further. For everyone else, I think it is important that we come together to discuss how such a tragedy may be prevented in the future.
What Made This Possible?
The first thing that has to be discussed is the combination of circumstances that led to such a tragedy even being possible. While many accept that there are ways, aside from guns, for someone bound and determined to commit such a killing to do so (I agree) it remains indisputable that guns are one of, if not the most common, ways for this to happen.
If we are going to be honest, then it is nearly impossible not to admit that the sheer amount of firepower found just in the guy's hotel room at Mandalay Bay (he had more weapons elsewhere) is more than any individual, aside from a gun store owner, could ever reasonably need.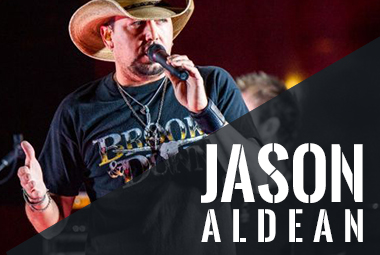 Furthermore, interviews with the perpetrator's brother have led authorities to believe that this gentleman was not really an avid gun enthusiast, at least, not prior to the planning of the event in question. While we may not know if that is absolutely true, if it is, then it means that he likely amassed his collection of firepower in a very short period of time.
Furthermore, it is also important to realize that the weapons used were either fully automatic, or semi-automatic weapons that could be modified (and were) to function more closely to fully automatic weapons using something called a, 'Butt stock.' I don't really know much about guns except for a little about handguns, but my understanding about the functioning of a butt stock is that an individual can keep his/her finger on the trigger and the recoil of the weapon will cause the weapon to rebound off of the shooter's shoulder which will then force the trigger mechanism to fire another shot. In other words, the gun will fire much faster than even an unaltered semi-automatic weapon would. It seems that it is not quite an automatic, but is much closer to one than an unaltered firearm would be.
Furthermore, even automatic weapons are not necessarily illegal provided that they were manufactured before 1986. It was during that year that Congress passed a law banning the sale of fully automatic weapons, but weapons manufactured and registered before that time were grandfathered in and remained (and still remain) legal to own. Beyond that, many modifications to existing semi-automatic weapons to make them function in a manner closer to automatic weapons are also legal.
The Hotel
In addition to the fact that most, if not all, of the weapons used were obtained legally, there is also the fact that the perpetrator had the ability to actually get that arsenal up to his hotel room.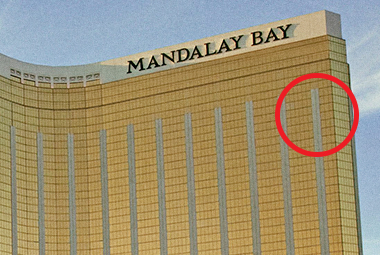 It is important to note that none of this is the fault of Mandalay Bay or MGM Resorts as there are no laws in existence that would require them to take any measures to prevent such an event from occurring. However, we must ask ourselves, what if there were some means to prevent such an event from happening?
The means, of course, exist right now. While it would be difficult, if not impossible, to search the luggage of every guest to stay in a hotel, the installation of metal detectors at such establishments would go a long way to preventing such acts in the future.
Indeed, many casinos have been reported on the forums to have engaged in some of these security measures, at least temporarily, such as waving a wand over individuals and their bags, as is reported to be the case at Encore. However, it is difficult to know whether or not these measures will be permanent (doubt it) or whether these are just temporary preventive mechanisms in place for fear of a copycat type event.
Either way, the fact of the matter is that we are a culture that values privacy and would look at any such, 'Unreasonable,' search as an affront to our liberties. Liberties, however, come at a cost and in this case, that cost was human life.
Was It Worth It
What if there were metal detectors with security guards at every entrance to major establishments such as these to ensure that, even if the occasional weapon could slip through, that weapons of this type and of this quantity would not make it in?
We don't have to take any liberties away from those with a license to carry. In the event that an establishment does permit firearms to be taken inside in the first place, then individuals with such a license wishing to bring in their weapons could simply register that such a weapon is in their possession.
Besides, is the freedom to bring over twenty weapons into a hotel room really the sort of freedom that we need?
Speaking of Freedom
I know that this argument has been done to death, but when we talk about the right to bear arms (Second Amendment) did the forefathers really have these types of weapons in mind? Did they really have the foresight to plan ahead and the intent to allow people to possess the sort of quality and quantity of weapons that could kill nearly sixty people and wound over five hundred within minutes?
I doubt it. Those are battlezone-esque numbers. What could a common citizen possibly require that kind of firepower for aside from being the owner of a weapons store?
The fact of the matter is that there is nothing that we can do to prevent ALL types of attacks from taking place. As many will point out, there are still going to be attacks by way of homemade bombs, using vehicles and countless other means of causing death and devastation to others. The problem is that guns are one of the most convenient means by which to cause a mass attack, especially when those guns have the capability of firing several rounds per minute, by one means or another.
I also understand, empathize and agree with those who believe that they should be permitted to possess a firearm for the purposes of home protection. However, such a person would have no reason to be in possession of twenty-something weapons at any given point in time. Short of one's home being invaded by an entire army, there is no way that many firearms would be put to use by way of home defense.
For that reason, even understanding the risks of them being used in an unforeseen attack on others, I support the rights of individuals to own properly registered handguns. Granted, some of these pistols can come with capacities in excess of twenty rounds, but it could be argued that such a capacity might come into play when using a weapon to deal with a home invader. To wit, people simply aren't perfectly accurate, especially when it comes to an actual firefight against a moving target who also happens to be firing right back at you.
However, I do not buy into the argument that some of the weapons used to perpetrate this attack would have any reasonable place or use in the realm of home protection.
And, again, what is more important: The right to, 'Bear arms,' or the right to live?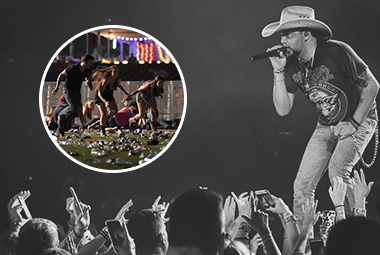 The Event
One unfortunate truth, among many, of this event is that it just so happened to take place in Las Vegas. What I mean is that there are any number of venues in which such an attack could take place and the occupants of that venue would similarly be, 'Sitting ducks.' Schools are one example of such a venue that has come up in mass murders of previous years, but there are countless other examples.
Since this happened in Vegas, we can continue with casinos as a theme. An individual who was concerned about inflicting as much death as possible (but unconcerned with the ability to commit suicide before being apprehended) could just as easily take one or two of these types of weapons onto a casino floor and do difficult to fathom amounts of damage. In this case, the individual would be firing at close range and would have at least some ability to properly aim shots to attempt to ensure maximum damage. Granted, the body count wouldn't be as high, but the ratio of deaths to those who were wounded would almost undoubtedly be much greater.
Las Vegas isn't the only city and casinos aren't the only example, of course. This sort of attack could theoretically be perpetrated in any densely populated area or event at any given time and is made easier when the shooter has some sort of high ground. Other outdoor concert amphitheatres are another example of a location ripe for this because they usually sit at a gradual incline (as you go away from the stage) due to the acoustics and visibility for the attendees. If a shooter is able to gain some sort of high ground at a venue such as that, then he/she would be able to inflict untold amounts of damage.
The point is that there are any number of venues and locales at which an event like this, or one similar, can take place and that people are never truly safe in such areas. The only thing that we can do is try to take measures that will result in people being relatively more safe.
What Can Be Done?
The fact of the matter is that we need stricter gun laws and increased security provisions at all public venues to make this event, if not impossible, (it never will be) at least less likely.With apologies to Second Amendment advocates, if you can get over twenty firearms, multiple ones designed to function in a close to automatic fashion, into a hotel room, then the gun laws are too lax. In fact, I have read that all of these weapons and modifications could/would have been purchased legally, so the fact is that it is far too easy and, dare I say, convenient to perpetrate an attack such as this.
I know that stricter gun laws are not going to stop everything, but as long as we do not take away the rights of legitimate people of sound mind to own the firearms, 'Necessary,' for the purposes of legitimate hunting or legitimate personal protection, then we have to try.
For example, we need to establish a database of everyone who owns firearms, what sorts of firearms they own and we have to make it so that used firearms may only be sold to gun shops who then can sell them to other customers. When it comes to that database, we can allow people to obtain the weapons that they want/need, but we can place strict limits on the number of a certain type of weapon that a person may legally own, or make the limit go by household.
The registered owner of the weapon, in this case, will then be liable for anything that is done with that weapon. If the weapon should be stolen, then it needs to be reported as stolen immediately.
Again, part of it would also be placing strict limits on the types of firearms that people own because nobody (short of a gun store owner) should even own the sheer number of weapons this man had in his possession, much less transport them all somewhere without it being noticed.
We also need to place strict limits, without grandfathering anything in, on the number of rounds that a weapon should be capable of firing per minute depending on the capacity of that weapon's magazine. I have no suggestions for what that limit should be, but it is clear that some of these modifications are being made to enable weapons to fire as closely to automatic as possible without actually being considered automatic weapons.
When it comes to firearms, while there should be a national registry of all guns, I would not tend to place any additional limitations on handguns provided they are only capable of holding so many bullets. Again, while handguns can certainly be used in assault type attacks, and an individual can hold multiple handguns, most of the mass murders are not committed using handguns and, in many instances, a killer would not achieve the same type of casualty numbers if relegated to only using handguns.
Venues
There are certain costs that are going to be associated with my next suggestion, both from a material and human resources standpoint, but I think that we should create a national law that all venues beyond a certain occupant capacity be required to have trained and armed security guards and metal detectors at all entrances.
Again, this measure will be costly, and the perceived infractions on the, 'Right to privacy,' will likely be unpopular, but there is no doubt whatsoever that such a measure would have made this attack more difficult to execute.
Once again, I understand that the killer did not necessarily have to conduct such an attack from his hotel suite, but from the killer's perspective, it would be hard to ask for a better location. The attack itself created mass panic and his position made it very difficult to figure out exactly where the shots were coming from. Beyond that, the guy basically wouldn't even have had to aim, he could close his eyes and fire and would still achieve a not insignificant number of killed and wounded.
There was a reason that the SWAT team had to swarm the building in an attempt to gain access to the killer via the hotel suite itself, and that is because the killer was in such a position that there really was no way to get a good shot at him from the outside of the building. If there had been any reliable and quick way to disable the killer from the outside, then that is what they would have done. However, between the pandemonium from the crowd and the relative cover that the shooter used to his advantage (and difficulty in even finding a place to line up a shot) there was little that the SWAT team could have done other than enter the building and try to storm the suite.
I don't believe or pretend to believe that these measures would stop every future event of this nature to take place, nor would they have stopped every event previous, but they would have stopped something at some point. For those who do not believe that is a worthwhile cause, my advice is to go find a family member of one of the victims and ask that person what sort of a human resources and equipment price we should put on the life of their loved one.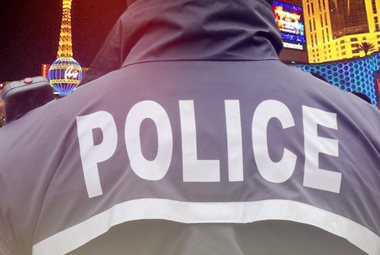 Conclusion
I am not advocating, nor would I advocate, that we take away all gun, 'Rights,' from American citizens. I am simply suggesting that we evaluate the current gun laws in an effort to determine how to prevent senseless tragedies from taking place.
I think part of that evaluation is to determine what the forefathers had in mind when they wrote that we should have the right to, 'Keep and bear arms,' there can be no doubt whatsoever that those words meant something. But, certainly the intent had more to do with personal protection and less to do with the ability to commit heinous assaults against untold numbers of unarmed people who pose no threat whatsoever to the assailant.
Part of the measures that we need to take also have to do with ensuring that individuals cannot enter facilities with weapons in the event that those facilities are buildings of a certain capacity. Once again, that number is going to be somewhat arbitrary and I don't know where to claim it should be set, but the fact of the matter is that we need to set a line somewhere to prevent armed assailants from having the ability to perpetrate such a heinous act on untold amounts of victims with ease.
While I understand that certain allowances with weapons have risen to the level of being, 'Rights,' I must maintain that there are other rights that people should enjoy. One of these rights is the right to continue to live, so laws that are designed to make it more difficult to take away another person's life should not be viewed as unduly obtrusive. Another right that people have is the right to feel secure in their person, and right now (and for the near future) many Americans and others are not going to be able to do that in this country.
For the next few months, people will attend major events, such as concerts, wondering whether or not they are unwittingly walking into the site of the next major assault. Just that doubt looming in a person's mind violates the right that the person should have to feel secure in his/her person. It is for that reason that while the killed, wounded and families thereof are the immediate and most important victims of this tragedy, the shooter has claimed many other victims, as well. The number of victims in the sense of losing that sense of security, even if temporarily, likely numbers in the millions to tens of millions.
Is the right to, 'Keep and bear arms,' whatever that may actually mean, actually worth the sacrifice of not just life but other fundamental human rights?
Posted by
Mission146