It was recently reported that, "The numbers haven't been made official just yet, but Forbes did estimate that New Jersey's sports betting revenue would skyrocket to upwards of $250 million for the month of September. Seeing that kind of activity will naturally make more states want to follow suit by legalizing sports gambling as well." Long-time advantage player and Green Chip member Captain Jack offers his thoughts:
Whoever estimated $250 million in handle is clearly not paying attention...it's going to be more. My estimate is $300 million and I would even make a bold prediction of $400 million in handle for September. Keep in mind, the handle in July was $40 million for the entire state. However, people are standing in line for 2+ hours just to make a wager. They crowd into the sports books at 5am, a full 8 hours before the first kickoff, just to get a seat.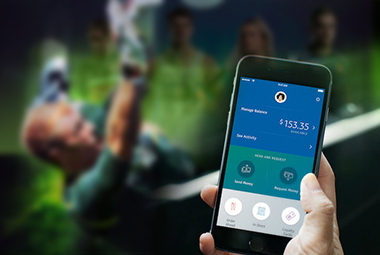 Will New Jersey and Pennsylvania have a sports betting war? No. The biggest reason is exactly what bettors realize after standing in line for 2+ hours...there's a better way to place a bet. Mobile betting is the true game-changer when it comes to the discussion of legalized sports betting. Pundits like to point out that NJ has lost gaming revenue each time PA has expanded their gambling industry. However, in all those cases it was largely due to convenience. Atlantic City is geographically challenged compared to where the populations are in the mid-atlantic. Putting casinos anywhere except maybe Harrisburg is closer to home for millions of people.
With mobile betting, AC is no longer hours away. NJ's regulations for mobile betting are very relaxed. You can sign up, make a deposit via a credit card, place your bets, and even withdraw all without ever visiting a casino or interacting with a human. It took DraftKings Sportsbook 29 days to accept their 1 millionth wager online in NJ; 15 days later they accepted their 2 millionth; 9 days after that they accepted their 3 millionth. Sports betting is blooming in the Garden State. For 9 million NJ residents, the only reason to go to AC is to bet in person. If they do want to go to PA to wager...well, the first casino which will have sports betting is in...yep...Harrisburg (Hollywood Casino in Grantville, PA).
While PA casinos are saying they will be up and running midway through the NFL season, there's really no chance for that. First, PA doesn't have a draft of regulations yet. Second, the earliest any PA casino could enable sports betting is mid-November, and it's more likely early January. The PGCB has stated that it wants all brick-and-mortar based gaming to be fully operational before anyone attempts mobile betting. Also of note, PA doesn't have any mobile casinos yet while NJ has had online gambling since 2014. There's going to be some growing pains there too. If you're able to bet online on the Super Bowl in PA, I'll be genuinely shocked.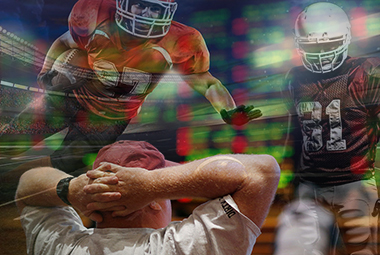 Beyond the general logistics of sports betting in NJ and PA, the two products offered may be vastly different. PA has a 36% tax rate on sports betting revenue and a $2 mil/yr license fee. Based on a sports book standard hold of 5% and an operational cost of $6 million/yr, a sports book will need to do roughly $25 million in handle each month just to break even. If there are going to be 13 sports books in PA (in other words if all the casinos elect to open one), that's $325 million in handle each month for the state to have a profitable industry. That's certainly possible during football months...oh, but wait, PA books are coming online AFTER football season.
It's going to be a bloodbath. I wouldn't want to take a job as a sports betting clerk in PA. Good chance you won't survive 6 months before the cutbacks.
Unfortunately, for bettors, sports books will look to increase their margins in order to create profitability. Maybe it'll be -115/-115...or maybe they'll short parlays and heavily advertise those bets. Maybe they'll encourage large dumb bets on Futures. You can be damn sure there won't be free drinks in the sports book. Further unfortunate for bettors is that PA only allows one online brand per casino. In NJ there could be up to 42 online books in the future, but PA is capped at just the 13 land casinos that exist in the state. Less competition means less innovation and probably more pricing that moves in lock-step with each other.
PA has done a lot of things right when it comes to gaming in the last 10-15 years, however, this latest round of gambling expansion is a desperate money grab in the state and it is going to go very poorly for them.