Strange (Non-Gambling) Aspects of the Trip
I recently took a trip out east which included a stop of a few days in Atlantic City, New Jersey. In any event, while I try to restrict most of my Articles to being pretty strictly about gambling, there were a couple of things that I took note of in the State and City that I wanted to mention for those who might be considering paying the place a visit.
No Pumping Your Own Gas
Many people already know this, but in the State of New Jersey, it is unlawful to pump your own gas. While this may seem like an inconvenience to most people, I actually found it to be somewhat enjoyable when taking the, 'Service Plaza,' stops as a tip of a dollar seems to be sufficient to encourage the attendant to not only pump your gas, but also to take the squeegee to your windshields.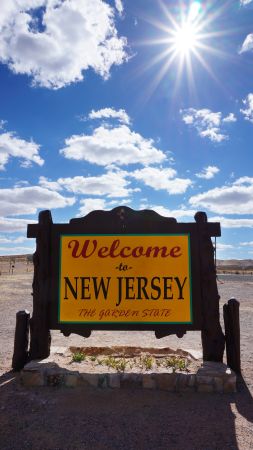 With that said, however, I cannot for the life of me understand the rationale of this law. It just seems bizarre...is it meant to be some sort of safety thing? Is the State suggesting that, lacking the requisite professional training, I am unable to safely undergo the task of securing a nozzle in the gas tank and not overfilling the tank to the extent that I end up shooting gas all over the place? Is it something about the State wanting to employ more gas station attendants rather than just a bunch of counter-people, because if so, I can definitely get behind that sentiment!
Anyway, some might labor under the assumption that this would result in higher gas prices as the gas stations would want to increase their prices (over and above what the taxes already do) in order to ensure profitability given that they employ more people than gas stations in other states, but the gas prices in NJ were lower than any of the other surrounding States!
Anyway, this law is one I can't figure out, but if I'm getting my windshields cleaned for a buck with every stop, I certainly don't mind!
The AC Expressway Tolls Don't Take Bills, But Don't Panic!
Throughout my trips to and from Atlantic City proper, I paid many tolls along the Atlantic City Expressway that were generally either $0.75 or $1.25. Unfortunately, on my first trip through, I did not realize that some of the toll stations were not only unmanned, but also, that they are not capable of accepting bills. (I know, I know, I should get EZ Pass)
Anyway, I basically blew through a toll (sort of) because I had $0.66 in change and I needed $0.75, so I went ahead and put in the $0.66 and shorted the darn thing nine cents. Of course, I did not want to get a ticket of however much it may be for ducking a toll, so I called the New Jersey State Highway Patrol to figure out how to, 'Throw myself at the mercy of the court!'
It turns out that the resolution to this problem is actually quite simple: To correct for a missed toll, all one need do is to go to one of the manned toll stations (Mile Marker 4 is definitely one and I think the other might be Mile Marker 18) and to state that you missed a toll, which one you missed, what day you missed it, and then pay for that toll and receive a receipt. In the event that you get a ticket in the mail, then you simply mail the receipt back with the ticket and all is well with no fine to pay!
Personally, I think that this is a more than fair way to resolve a missed toll and certainly more liberal than the resolutions in some other states, if there even are any!
One thing to remember, though: You must go through one of the manned toll stops and obtain the receipt for the missed toll within forty-eight hours. If you do not, and the time stamp on the missed toll for your fine is more than forty-eight hours of the date and time of your receipt, then you will have to pay the fine.
Walking Around...No Thanks!
As many of the WoV Members and Readers know, particularly those who have watched my embarrassing performance on the McNuggets Challenge, (Congratulations, PokerGrinder!) I'm a pretty big guy. Even with that said, there are almost no areas in Atlantic City (not counting the Boardwalk and Ocean) that I believe I would walk around even in broad daylight. Just, no thank you. The whole entire town looks pretty rough, so I would suggest parking as close as possible to wherever it is you are going.
This isn't a, 'Consider the source,' thing, either. In terms of walking around at night, I've walked around in locations as diverse as Downtown Las Vegas, all around Kansas City, Missouri, Downtown and North Shore Pittsburgh, PA, virtually anywhere in Wheeling, WV (which some people seem trepidatious about, for whatever reason) and Atlantic City is one of the few places I have seen that I can unequivocally say that I would absolutely NOT walk around in at night...and probably largely not during the day, either. I don't throw the word, 'Ghetto,' around too loosely, but Atlantic City seems like a huge Ghetto which is a statement I am making based entirely on the appearance of the Downtown area, not on any ethnic or religious demographics.
The Casinos Are More Spread Out Than One Would Think
One thing that may surprise people about New Jersey is that, unlike other cities with a large section of casinos such as Las Vegas or Laughlin, the casinos in Atlantic City are pretty spread out. Even in cases in which two casinos are relatively close to one another, such as Borgata and the Golden Nugget, which appear to be practically across the street from each other, a couple minutes of driving is required to get from one to another.
I had been to Atlantic City before, but had largely forgotten how spread out the casinos actually are. I also must have been more adventurous (read: reckless) back then, because I also remember walking back and forth from place to place back then.
Does anyone know what the rationale behind not being allowed to pump your own gas is?
Posted by
Mission146