The Same as Anywhere Else...Kind Of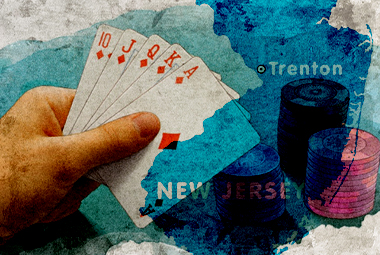 In recent months, we have seen the expansion of online gaming in the State of New Jersey as Internet Gaming continues to set, reset and break revenue records. In fact, 2016 was the first year-over-year overall gambling win increase for the state over 2015 in about a decade. Interestingly enough, live gambling revenue was a rounding error down from one year compared to the next, but it would be Internet gambling leading the charge.
Similarly, as I pointed out in my Atlantic City Year in Review article.
The 2.2% overall gains in gambling win for Atlantic City for 2017 v. 2016 were driven largely by gains in Internet Revenue of 24.9%!!!
Internet gambling has also provided a source of revenue stability for New Jersey casinos during lean months. A blizzard would ravage the shore for the first month of this year, as pointed out in my News & Notes article, but the Golden Nugget is just one example of a casino whose losses were somewhat mitigated by increases to Internet Gambling Win. From News & Notes:
The gain in Internet revenues is so amazing, in fact, that Golden Nugget is the only casino in all of Atlantic City to finish ahead overall, +1.7%, compared to last year in overall revenues. In fact, the Internet accounted for 31.15% of their combined revenues!
It should be no surprise, despite revenue increases in the live gambling market from 2017 over 2016 of only 0.3% (the same amount lost between 2016 and 2015 in live revenues) that more casinos will be opening in Atlantic City this year. Specifically, Hard Rock Hotel and Casino Atlantic City as well as Ocean Resort (former Revel) Casino.
It would be no surprise that the new owners of Ocean Resort would announce, almost immediately, a partnership with an Internet casino provider. The fact is that the New Jersey gaming market does not need to be wholly sustained by live gambling as just the online revenues have been so impressive as to account for a substantial percentage of total gambling win. Going back to the Year in Review article, we see that Internet Revenues would account for over 9% of the total gambling win in the State of New Jersey for 2017.
What many people don't realize is that the casinos themselves, for the most part, did not come up with these online gaming platforms. In fact, the majority of them have come from extant Internet casino operators who would pair up with the physical properties in delivering these products.
The gaming regulations in Atlantic City are such that, in order to deliver an online casino product, the company must have a physical casino presence in the state. Were that not the case, Hard Rock and Ocean Resort would obviously have their online products up and running already. However, nothing in the gaming regulations prohibits the physical casinos from working with third-parties in order to deliver a gaming experience to the customers.
This is where online casino companies such as 888Casino come into play.
The one thing that you will immediately notice, from a promotional standpoint, is that the 888 Casino in New Jersey operates almost no differently than would an online casino almost anywhere else. On their U.S. facing page, we see the following promotions:
The first is a $20 No-Deposit Bonus, which is a pretty standard offer among online casinos, regardless of what market they may serve. This particular bonus is broken up across a few of their different gaming platforms (poker included) with the site stating:
The registration bonus contains $10 FreePlay on specific casino games. You will also enjoy $4 of money bonuses that will be credited to your bankroll for 888casino NJ or 888poker NJ. It's your call! To cap it off, we will offer you 6 x Tournament Tickets worth $1 each for entry into poker contests at 888poker NJ. That's $20 FREE for you to enjoy when you sign up and play at 888 Casino NJ.
Spin away on top slots like Zeus III, Elvis The King Lives, Montezuma, Pirates Millions, Ultimate Universe and Panda Manga. Use your exclusive NJ no deposit free spins bonuses to play more of the games you love.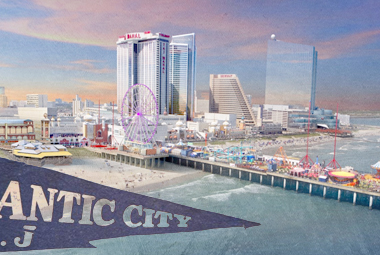 The stipulation, of course, is that you have to be physically located in the Garden State, New Jersey, in order to avail yourself of this offer, or even to play on the site at all. That is the case with all New Jersey online casino sites. We also see that there are substantially similar Bonus Terms & Conditions as there would be with any other internet casino:
Below are the terms and conditions under which Caesars Interactive Entertainment Interactive New Jersey LLC ("we", "us", or "our"), may, at its sole discretion, grant to eligible players on the us.888casino.com site ("888casino.com"), who have never had a player account with 888casino.com, a registration bonus worth in total $20 (the "Registration Bonus"). The Registration Bonus will be granted in accordance with terms and conditions of this "Registration Bonus Promotion" (this "Promotion"). All times are in EDT/EST (as applicable).
The first thing that may jump out at you is, Caesars Interactive Entertainment, which, yes, refers to the Caesars, Bally's and Harrah's properties in Atlantic City. Caesars Interactive Entertainment is simply their online gambling arm in the city and it is powered, in part, by 888 Casino.
To that extent, the casinos work in partnership with the software and platform providers, who also must be licensed, as a joint venture to offer these games to the Garden State. They are not the only ones to do this, either, as you can see the full list of currently permitted online gambling sites in New Jersey right here.
Much like other Internet Casinos, the 888 Casino also offers (as of the time of this writing) a Deposit Match bonus of up to $1,500 (in the first two deposits) which can be found here.
Both deposit match bonuses are for 50%, with the first being on a deposit of up to $1000 while the second is on a deposit of up to $2000. In total, the bonuses themselves end up being worth $1500 in bonus funds. Currently, the bonus is set to continue until at least the end of this year, but that could be changed at anytime. It's pretty clear that they are at least planning to keep it around, though.
Generally, the Wagering Requirements would be 30x for slot games, while other games may contribute at a lower rate requiring more, "Playthrough Requirements," to be met.
Were the player to take the maximum possible bonus each time, the player would then have $4,500 in total funds with $3,000 being comprised of cash and the other $1,500 in bonus funds. Of course, the first part of the bonus must be completed in order for the second to be taken, so we will just look at the first part for now.
The player shall deposit up to $1,000 (must be at least $10) to receive up to $1,500 in total playable funds, with $500 being bonus money. The 30x Playthrough Requirements on slots would result in a total of $45,000 in total wagers needing to be made to complete the bonus. I don't know the specific returns of the slot machines at 888 Casino through Caesars Interactive Entertainment, but at a 96% RTP, the game would hold 4% for an expected loss of $1,800, which exceeds both the deposit and bonus amounts.
We really don't expect such bonuses to be positive on slots, anyway, and most slot machines hold in excess of 4%, that's just the number I assume to see if it is worth a closer look.
Apparently, there are ways to enjoy the casino even without being located in New Jersey, at least, that's what I'm getting from the T&C's which state:
"Pending Bonuses" are bonus funds awarded in a restricted state that may not be accessed nor wagered with, but are released into a player's real-money bankroll incrementally as he accumulates Bonus Points. Unless otherwise stated in a bonus' Specific Terms, $10 in bonus funds will be released into a player's bankroll for every 100 Bonus Points earned. No bonus funds are released for Bonus Points earned that only partially fulfil an incremental Bonus Point threshold.
"Immediate Bonuses" are bonus funds that are awarded to a player in a restricted state and may be wagered with immediately upon grant. Unless otherwise stated in a bonus' Specific Terms, all immediate bonuses, and winnings generated with wagers placed with such funds, may be withdrawn only after a player has collected 3 Status Points per every $1 of the received bonus amount. For example, a player must first accumulate 30 Status Points before withdrawing a bonus totalling $10.
That information comes from this page.
Thus, I will leave it for you to look into that a little deeper, if you wish.
Again, as with any other Internet Casino, 888 includes some terms to protect itself from fraud:
Bonuses may be restricted to being used only for specific game types (e.g. restricted to poker or casino games only, or to certain poker or casino games).
In the event we believe that a player was abusing or attempting to abuse a bonus offered by us, we may, in our sole discretion, deny, withhold or withdraw from such player's account any bonus amount together with any winnings derived from wagers made, in whole or in part, with such bonus funds.
It also appears that Blackjack and Video Poker shall contribute 10% to the Wagering Requirements, which effectively would increase the WR's to $450,000 on a maxed out first deposit. It would obviously be double for a maxed out second deposit.
The Blackjack, I have read (can't log in to play, out of state) returns 99.54% under the rules. With that, we see that the house holds 0.46%. The result against the Wagering Requirements would be:
450000 * .0046 = $2,070
Again, we are faced with an expected loss when playing this game straight up.
Once again, I can't access the Video Poker, but even if I could, it would have to have a remarkably lower house edge than the Blackjack for a player to have an overall advantage given the Wagering Requirements.
Therefore, the 888 Casino does a pretty good job in giving the player an attractive bonus sure to increase playtime and fun value while not exposing itself to advantage play.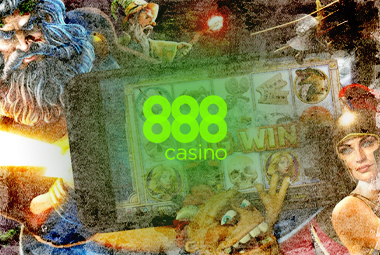 Conclusion
888 Casino is an excellent example of an online casino platform that operates legally within the state of New Jersey while also operating elsewhere. The fact that they are an approved operator by the New Jersey Division of Gaming Enforcement goes a long way towards speaking to their credibility both within and outside of the state. Simply put, were the company not credible, they would not be permitted to operate in a commercial casino environment.
We also notice that many of the promotions offered by casinos such as 888 Casino, along with the Terms & Conditions are pretty much in step with other legitimate operators outside of New Jersey as well as the United States, on the whole. Given the partnership with CET, I think we can expect to see 888 Casino operating commercially within other states as those states, such as Pennsylvania, either have or intend to legalize online gambling for those casinos enjoying a physical presence within their borders.
You may also recognize 888 Casino as a bona fide site when it comes to gambling information as they bought A.P. Heat from the well-renowned Eliot Jacobson, Ph. D:
Interestingly enough, I recently wrote a, "People in Gambling," article on the same subject.
Whether licensed through a state or not, depending on your jurisdiction, I would definitely be quick to recommend online casinos that have been licensed by one state or another somewhere. It is for that reason that any Internet Casino licensed in New Jersey would come recommended for those who can play with that company outside of The Garden State, which would include 888 Casino.
Posted by
Mission146