Will the Internet Ever Compete Meaningfully with Land Based Casinos?
There can be no question that online gambling revenues have increased substantially over the last decade. For any of you out there who may doubt that fact, you can simply take a look at this page.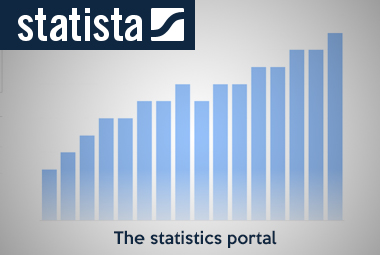 Interestingly, this is a somewhat older page which contains estimates for 2014-2018, but as you can see:
The estimate for 2014 compared to what actually happened ended up being pretty spot on.
Other than the fact that the, 'Great Recession,' had a substantial impact on disposable income, and we were on the tail-end of our rebound from that in 2014, there still must be other factors fueling the growth of online gambling, so we are going to attempt to look at those now.
The first thing that we will notice is that, as of 2014, online gambling represented a double-digit share of the overall gambling market:
This is fueled by a number of factors, and while many individuals out there may believe that staunch regulation is an overall negative for the industry, it turns out that Europe (and especially the United Kingdom) fuel online gambling revenues relative to other forms of gambling, and the licensing jurisdictions that would fall under the purview of that market have the strictest requirements in the world.
Furthermore, as opposed to those states in the United States that have legalized and regulated online gambling and limit poker (and other games, obviously) to individuals playing within the state in question, the United Kingdom allows its players to play worldwide as long as the playing is being done on a platform (website) that has U.K. regulatory approval.
In addition to global economic trends and expectations, which, as with any industry, will play a big factor in the expected revenue growth of virtually any industry, the online gambling revenue increase expectations are also being bolstered by the amount of market share that online gambling is expected to garner as opposed to its land-based counterparts. There are a number of variables that will go into that happening, and we will take a look at a few of them today:
The United States
The express legalization (it is often not illegal to gamble online for a mere player, and I have only found one instance of a mere player EVER actually encountering legal trouble (and it was minor) for the mere act of playing an Internet casino at home) and regulation of online casinos is a near-inevitability in most states. The fact of the matter is that a few states, such as Delaware and New Jersey have already done it, and NJ is performing especially well, while Nevada tried it in a different way by just regulating online poker.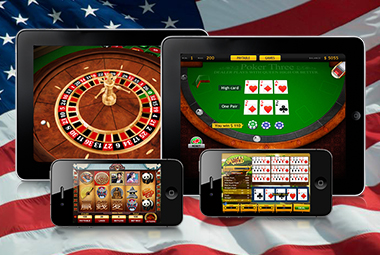 However, other states (such as Pennsylvania and California) have looked at the success of online gambling in New Jersey and have proposed legislation over the years that has a very real chance of coming to fruition. These legislations have died, 'Legislative deaths,' in previous incarnations, as well as in incarnations in other states, but Pennsylvania and California (the sixth and first most populous states, respectively) show a very real possibility of expressly legalizing and regulating online gambling in the coming years.
In fact, the population of those two states combined is roughly 51 million, which is a mere 13 million fewer than the United Kingdom, as of 2013. If you take the legalization and regulation of online gambling in those two states within the next few years for granted, and add in a couple more states, (not even accounting for the fact that New Jersey and others already have it in a full or limited way) then the conclusion is that you essentially have another United Kingdom in terms of gambling market numbers.
Furthermore, if you look at New Jersey with its population of roughly 8.9 million in 2013 and compare it to the 64.1 million in the UK, then you look at NJ having a population of 13.88% that of the United Kingdom. That's not necessarily to say that the revenue expectations in the U.S. will rival those of the U.K. based on the same number of theoretical gamblers online, it's merely to point out that the increase in worldwide gambling growth will be nothing to sneeze at.
For example, New Jersey online casinos brought in 148.8 million in online gambling in 2015, whereas, if we pretend that New Jersey did, in fact, have the population of the U.K. that would amount to about 1.07B in American dollars, which means that New Jersey simply doesn't do as well (relative to total population) as the United Kingdom in terms of online gambling revenues per person.
Of course, there are a number of possible reasons for this disparity with the United Kingdom, who account for well over double (relative to population) the online gambling revenues per person as New Jersey. The first major difference between the two is that New Jersey citizens (if they want to play in a regulated way) are much more limited in choices than citizens of the United Kingdom. The second major difference is that the industry is relatively new in New Jersey and may still be experiencing some growing pains.
One of the major differences between New Jersey and the United Kingdom is the fact that the State of New Jersey requires an online casino to be in some way tied to a land-based casino. That's simply not true in the United Kingdom, and the citizens of same enjoy regulated access to literally several hundred different casinos while New Jerseyans are limited to a mere five options. While this may not seem as though it should be a huge difference maker, it most assuredly is because a variety of choices (and promotions) will enable potential players to try several casinos whereas, when limited to five, it is potentially the case that none of them have anything to attract some players.
Furthermore, the availability of nearly unlimited promotions forces the casinos outside of the United States to use the promotions to continue their fierce competition for players. In other words, casinos that are faced with more competition are forced to be more liberal in their promotions, as is often the case with land-based casinos and why the best promotions (generally) can be found when a major casino is located in close geographical proximity to another major casino, generally speaking.
One thing that we do not know at this point is whether any other states will enable their players to play at any casinos not associated with a land-based casino in the state in question. Of course, that being the case makes it more difficult to make any estimates with respect to the type of online gambling revenues that these other states will produce, (if it is legalized and regulated) but it could probably be assumed that they will be in line with the revenue per citizen in New Jersey if it is regulated in the same respect requiring ties to a land-based casino.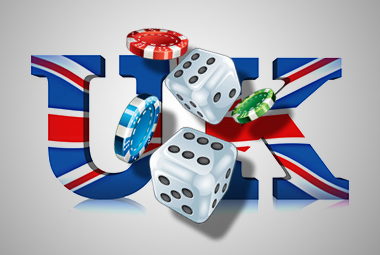 The aspect that would cause one to assume that the United States will not produce the same revenues as the United Kingdom (per sixty-four million citizens) is because, unlike the UK, online gambling is NOT expressly legalized and regulated on the Federal level, and it is difficult to imagine that it ever will be.
With exception to sports betting, the Federal Government has been very laissez-faire with respect to gambling and has largely left it up to the states whether or not they wish to legalize gambling, and what forms of gambling they opt to permit. Furthermore, it could also be argued that the states should have such rights under the Tenth Amendment as the Constitution does not meaningfully speak to gambling laws in anyway whatsoever.
Without any regulation on the federal level, (as the United Kingdom has) then it is difficult to imagine any states developing a system by which casinos located abroad could be regulated by the state itself (or being subject to investigation or software taxing) while having to report the revenues coming from players within said state and paying taxes accordingly. In all likelihood, it would simply be too onerous for an individual state to do the sort of testing that would be required to ensure that their regulatory framework was being adhered to, and furthermore, it can be assumed that any revenues that might come by way of employment (and taxes that would be paid by in-state employees) would be something that the state would wish to keep in state.
In other words, when it comes to the individual states having any incentive to allow casinos located abroad to operate in them in a regulated way, they really have no reason to want to do so provided that they have land-based casinos in the United States, or perhaps other online websites operating within the United States, (provided other states legalize it in such a way as not to require an in-state land-based casino presence for a website) because it is simpler from a regulatory and taxation standpoint to keep it limited to operators located in the United States. Furthermore, when it comes to bad actors, it would be very difficult for an individual state within the United States to hold a bad acting company (or any of its owners/operators) accountable from a legal standpoint, if such people are not United States residents.
It may be somewhat different if online gambling were to become federally legalized and regulated at the federal level, but there are and have been many states that have shown tremendous aversion to gambling of any kind throughout the years, (such as Hawaii and Utah) so it is difficult to imagine the Federal Government trampling on the states fundamental right to self-governance and legalizing and regulating it outright.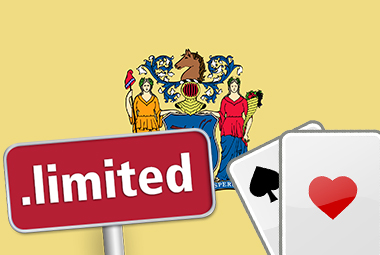 The result of that is that each state will have to be looked at on a case-by-case basis, but it can be assumed that (at least for a time) many states will adopt the New Jersey model and require some sort of tie to a land-based casino in order to operate an online casino within the state. However, as more states legalize and regulate online gambling, it does remain possible that some interstate agreements will come to fruition that enable players located in one state to play at online casinos located in a different state. It could be expected that the casinos themselves would have absolutely no objection to that as it makes administration simpler for them, not to mention the fact that it would result in fewer platforms being necessitated for operation. Besides that, there may be other laws specifying that a given casino's server must be located within the state in question, and that also would result in operational redundancy.
Furthermore, if you look at a state such as Vermont with its population of under 630,000, (as of 2003) then it becomes apparent that it would be difficult for a casino to profit if it was limited to just Vermont residents. Not impossible, of course, as that still represents a not insubstantial gambling age population, but difficult.
Even with all of the reasons that gambling revenues, on a person-by-person basis, probably shouldn't be expected to be dollar-for-dollar in line with the United Kingdom, legalization and regulation in the United States will still result in an undeniable uptick in online gambling revenues, and it can be safely assumed that the increases in gambling revenues that have been projected for future years have the likelihood of some number of U.S. states legalizing and regulating online gambling.
Live Gambling (and Other More, 'Real,' Gambling)
One major difference between the online gambling of today versus that of a decade ago is the fact that, 'Live dealer,' gaming is now possible whereas it was inconceivable until just several years ago. The simple fact of the matter was that Internet speeds simply weren't reliable enough several years ago for the concept of live dealer gambling to really go anywhere or be profitable for the casinos. In addition to the fact that its implementation would be difficult, the streaming speeds would be such that, between the delay in those speeds and the transmission of player decisions to the casino, players would be lucky to get several hands per hour played and spreading the game would not be profitable for the online casino.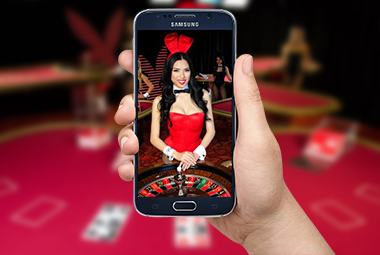 Technology has advanced so much with relation to live streaming that the decisions of the players and the dealing of the cards can take place (with a reliable Internet connection) in essentially real time which enables the players of those games to enjoy a live dealer experience much more comparable to that of a land-based casino. Furthermore, while land-based casinos are attempting to maintain not just revenues, but also increase revenues relative to inflation (and wage standards) they have found themselves increasing table minimums and instituting worse playing rules in games such as Blackjack. Given that the online casinos have less of an uphill battle to climb to get to a break-even on live dealer gambling, mostly due to the fact that infrastructure and wage costs are not nearly as difficult to overcome, they are able to maintain games with reasonable rules at a fairly low minimum.
For example, the Golden Nugget online website for Atlantic City, as of the time of this writing, is proudly advertising that they have $5 live dealer Blackjack, Roulette and Baccarat available on their website on Friday and Saturday nights, which is something they would not likely do in their land-based Atlantic City casino, especially not Baccarat.
The online experience is coming closer to the land-based experience in other ways, as well, and in some ways exceeds the land-based experience. For example, with respect to online video poker games, even though many of the most popular new IGT titles are not available at online casinos, that is somewhat mitigated by the fact that online casinos have some of the best paytables that can be found anywhere, with no concern about other players being on the machines, and that is something that is unlikely to change.
Additionally, as virtual reality technology improves and becomes affordable for virtually anyone of any means, online casinos will undoubtedly (at least the major players) attempt to integrate that into their software to offer virtual reality based gambling. Granted, that might be a few years in the future, but it is almost certain that such will eventually take place.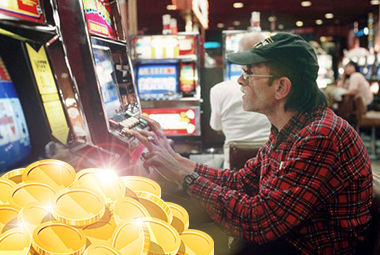 When that happens, the technology might make it such that there are few discernible differences between sitting in a live casino playing a slot or video poker game as opposed to the virtual reality version of that game. One key difference between the two will be that the player does not have to travel anywhere to play the virtual reality game whereas the player would have to travel in order to enjoy the live casino experience.
Convenience Gambling
For anyone who has read my WizardofOdds pages on, 'Proclivity for Gambling,' which analyze the revenues and do a state-by-state breakdown on the most gambling-crazed states, you will already know that the states that offer forms of, 'Convenience Gambling,' (such as slot parlors) perform very well amongst the states on a gambling revenue per citizen basis. It is with that we know that making gambling a convenient thing to do will result in increased revenues.
Naturally, online gambling is the ultimate form of convenience gambling, and the proclivity of people to engage in same is seen in the rising year-over-year worldwide online gambling revenues as well as the percentage of market share that online gambling makes up. While going from eight percent to the low double digits may not seem substantial over the course of several years, keep in mind that same represents a relative increase in the hundreds of millions of dollars.
Online gambling, if legalized and regulated in individual states, will touch a market that will be encompassed of individuals who would recreationally gamble more frequently, except for the fact that it is geographically inconvenient for them to do so. For example, while there are several casinos in the state of Pennsylvania, at this point, there are still several residents in the state that live over an hour from the casino closest to them.
Additionally, while the live casino experience is generally considered by most to be more exciting than gambling online, it is precisely that excitement (and noise) that is off-putting to many other would-be gamblers. This can actually be seen in states such as West Virginia in which slot parlors, statutorily limited to five machines (ten for private clubs) represent a greatly substantial portion of the state's overall gambling revenue. It is also apparent with chains such as Dotty's, who have thrived in and around Las Vegas, despite the fact that there are any number of, 'Destination casinos,' close to LV Dotty's players.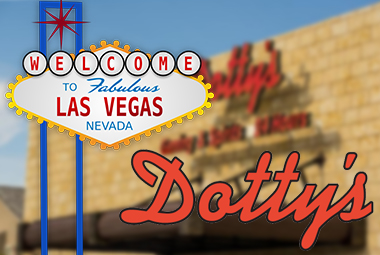 In other words, not only are some people more likely to gamble when it is convenient for them, but many of the forms of convenience gambling are fundamentally more attractive to some players as compared to land-based casinos. While the excitement of the craps tables, the crowds, the scantily-clad waitresses, free drinks, shows and hotels are what make destination casinos more attractive to most gamblers, for some would-be gamblers, they are a complete turn-off.
When online casinos are greenlit by the states in question, what will happen is that there will be an increase in the overall gambling market that will be comprised of individuals who, for the most part, were not really gambling that frequently before. Some of the revenues that will be derived from online players can be expected to be revenues that would have otherwise gone to one land-based casino or another, however, some of the revenues that go to online casinos otherwise would not have been revenues at all because the individuals in question would have otherwise not gambled.
Think about it: Since online casinos in New Jersey must have a physical presence in the form of a land-based casino located within the state, then it would be extremely easy for all of those casinos to collude and simply NOT offer online gambling if they thought doing same would hurt them overall. The reason why they didn't do that, however, is because they knew that they would attract a gambling market that they did not previously have access to.
The Competition
This will all be really speculative on my part, but I suspect that as online gambling spreads with respect to the states in which it is legalized, the more likely it will be that land-based casinos realize that they are actually in competition with online casinos.
The New Jersey market is actually a poor example here because all of the land-based casinos (pending the November vote and then construction) are in Atlantic City. However, when we see other states legalize online gambling in which the physical casinos are spread out across the state (such as in Pennsylvania) what will happen is that certain land-based casinos will realize that they are not just competing with the physical market, but they are also competing to retain as many of their own land casino players as they can.
The fact of the matter is that most people have a finite amount of discretionary money, and even for those people whose gambling money should not be discretionary, (i.e. people who lose more than they can afford) the fact is that those people, too, have a finite amount of money. When you look at the sort of competition that is going to be fostered between casinos who previously did not physically compete, (one example is The Meadows in Washington, PA does not physically compete with a casino such as SugarHouse, located in Philadelphia on the exact opposite side of the state) there will be competition amongst those casinos not just for the online market, but also to keep those players playing in your physical casino as opposed to having them play at a different company's online casino.
The theoretical result of that might be more attractive rules, promotions and table minimums for table games players as well as better video poker paytables, slot returns and promotions for slot players. This will most likely be true in online casinos, but it could also transfer over into land-based casinos as the casinos seek to maintain all of their forms of revenue. In fact, a well-managed casino is not going to be content with simply keeping their market share steady in their physical location while taking what comes online, a well-managed casino will attempt to essentially be so attractive to players that they play at both that casino's physical and online location.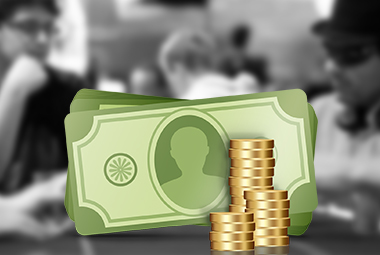 Conclusion
With respect to worldwide gambling revenues, it cannot be argued that online gambling represents a not insignificant percentage as they have cracked the double digits in terms of market share. Furthermore, and somewhat as a result of this increased market share (as well as other factors) the revenues of online gambling have been going up on a year-over-year basis and are expected to continue to do so.
One major segment of a potential market for online gambling that has been largely untapped is United States residents. While there are several online casinos that are perfectly safe to play at that accept United States players, many players are concerned about the legality of gambling online within their individual state, (and some are concerned it is illegal on the federal level, though it is not) and it is those concerns of potential criminal charges that prevent them from doing so.
Furthermore, other than in those states in which gambling online is expressly legalized and regulated by the state, would-be online gamblers are concerned (sometimes, rightfully) about the fairness of the games, the protection of their money and personal information and, of course, getting paid if they do win. As can be expected, and as New Jersey has demonstrated, the legalization and regulation of online gambling by an individual's state of residence leads to greater consumer confidence of residents of that state making those with any interest whatsoever more likely to gamble online.
Among other factors, it is this potential opening of the United States market (as well as other markets, such as India) to online gambling that results in revenues being projected to increase substantially over the coming years. Furthermore, there are other factors, such as improved economic conditions, that result in improved revenue projections for virtually any industry that relies upon disposable income as a whole.
As we have discussed, some of the other factors that should lead to improved revenues and market share are the online gambling experience being technologically capable of comparing more frequently to the live casino experience as well as the fact that online casinos (including those in New Jersey) simply offer as good or better games at lower minimums than land-based casinos.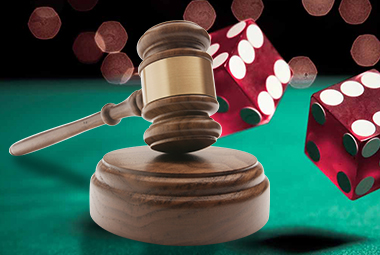 For example, it appears that the Golden Nugget online casino in New Jersey offers Bonus Deuces (which they call Deuces Wild Elite) and Jacks or Better at paytables exceeding 99%, for nickels. You simply wouldn't do that in the land-based casino because the game wouldn't make anything, but as far as the costs to deliver the game to the player are concerned, the costs are no greater for a player playing nickels online than they are for a player playing the $5 denomination.
While I am not entirely confident that the land-based casinos will attempt to keep up with those online in terms of game offerings, particularly at low denominations, as the land-based casinos located within a particular state find that they are competing with the online casinos elsewhere in the state, (whose land versions would not be touching their players) they might decide that it is important to keep up in terms of the comps, free play and integration between both their land-based and online casino versions to create an all-around customer.
There may be some question as to why other alternative forms of gambling (such as slot parlors) have not had a meaningful negative impact on land-based casinos in all markets, but the answer to that is simply that the slot parlors are not offering a better (in terms of return percentages, comps and promotions) gambling value than the land-based casinos are. When online gambling comes to fruition in a legalized and regulated way in more states, the land-based casinos will be competing with a form of gambling that is, arguably, a better value for the player. That is where the continued increases in market share that online gambling takes will come from, and why online gambling might one day be considered meaningful competition against land-based casinos.
Posted by
Mission146