Introduction
The superstar defensive end, Aldon Smith, was suspended indefinitely by the National Football League in 2015 while with the Oakland Raiders. His suspension resulted from multiple violations of the NFL's substance abuse and personal conduct policies. Following a Thursday, May 14th, 2020 virtual call with the commissioner of the NFL, Roger Goodell, the NFL decided to grant Smith a conditional reinstatement back in to the league. The details of the conditional reinstatement have not been disclosed by the National Football League as of now, but I believe he will be closely monitored, drug tested often, and any little infraction committed by Smith will lead to another suspension from the NFL.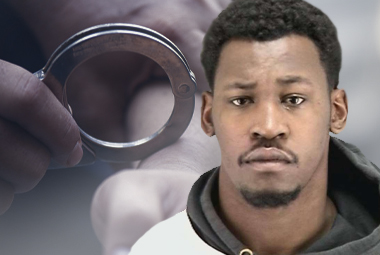 Criminal History
In January of 2012 Smith was arrested in Miami Beach, Florida for driving under the influence. Several months later in June of 2012 Aldon was reportedly stabbed while breaking up a fight at a party he hosted at his Santa Clara, California residence, and two other people were shot during this incident. On October 9th, 2013 he was arrested and charged with three felony counts of illegal possession of an assault weapon related to the stabbing incident from the year before. The felony charges from that incident were later reduced to misdemeanors offenses.
In September of 2013, Smith got into a single vehicle accident in San Jose, California, and he was arrested on suspicion of driving under the influence as well as possession of marijuana. Smith voluntarily admitted himself to a rehabilitation facility as he was placed on the non – football injury list with an indefinite leave of absence from football and the NFL.
In April of 2014, Smith was arrested due to an incident at the Los Angeles International Airport. In this situation Smith was uncooperative and belligerent with a TSA agent who stated he claimed he was carrying a bomb. Although the Los Angeles City Attorney dropped the charges resulting from this episode, the National Football League did suspend Aldon for 9 games during the 2014 – 2015 NFL season.
In August of 2015, Smith was once again arrested for driving under the influence and vandalism for a hit and run in Santa Clara, California. At this point in his NFL career he obviously needed help, and the San Francisco 49ers released Smith immediately following this occurrence. In fact, it was the very next day after the arrest. One month later the Oakland Raiders signed Smith to a one year contract, but on November 17th, 2015 the NFL suspended him for a minimum of one year due to violating the National Football League's substance abuse policy.
In April of 2016 the Oakland Raiders resigned Smith to a 2 year contract, but he never played a single game during that new 2 year agreement with the Oakland Raiders. In July of 2016 Smith checks himself into a rehab facility, and he applies for reinstatement by the NFL in October of 2016 once he left the rehab center. The National Football League denied his request to be reinstated in December of 2016.
Legal Troubles Continue
In March of 2017 Smith and a friend were apprehended by the police in San Francisco, California for driving under the influence. Even though Smith was the passenger in the car, both the driver and him were detained by the police for questioning and released the following day with no arrests made or charges filed revolving around this incident.
In September of 2017 Smith agrees to a plea deal for the hit and run occurrence stemming from the August 2015 arrest. In exchange for the DUI charges being dropped, he was sentenced to 20 days in jail, ordered to enter a treatment facility, and attend anger management courses. After his sentence Smith was legally not allowed to enter any bars or establishments where alcohol is the primary commodity being sold.
On March 4th, 2018 someone called the police from Smith's home to report that he had consumed multiple bottles of tequila and then bit her wrists. Smith fled the scene, but the authorities in San Francisco, California were attempting to locate him in order to question him about the non – lethal domestic violence incident. The following day the Oakland Raiders released Aldon Smith.
On March 6th, 2018 Smith turned himself in to the San Francisco police. He is arrested and charged with willful infliction of corporal injury, assault with force likely to produce injury, false imprisonment and vandalism. On March 23rd, 2018 Aldon is arrested once again this time for violating a court order that stated he was not permitted to contact and stay away from the victim of the domestic violence dispute from earlier in the month. On April 8th, 2018 Smith was arrested for violating the conditions of his bail. Smith's most recent arrest occurred on June 10th of 2019 when he was booked on suspicion of driving under the influence after a routine traffic stop.
Time with the Dallas Cowboys
Smith signed a one year contract with the Dallas Cowboys in April of 2020, and the new deal can be worth up to $4 million if incentives are achieved by the troubled and explosive defensive end. Now that Smith has been reinstated by the NFL, he may participate in in meetings with Dallas Cowboys coaches and teammates in the virtual offseason program beginning Tuesday, May 26th, 2020.
Smith will receive $90,000 from the Dallas Cowboys now that he has been reinstated by the National Football League. He will receive another $50,000 following 30 days after the reinstatement. Once he reports for training camp he will be paid $100,000, he will get another $100,000 after 2 preseason games, and another $100,000 after the preseason concludes. If for some reason Smith does not make the 53 man roster the Dallas Cowboys will still have to pay him $440,000.
If Smith does make the 53 man roster, he will earn a base salary of $910,000 and $40,625 for every time he is on the active game day roster with the Dallas Cowboys. This will total $650,000 for all 16 weeks of the NFL's regular season. The incentives built in to his contract revolve around his sack totals for the upcoming 2020 – 2021 NFL season. He can earn up to $2 million in additional money for hitting his incentives. For eight sacks he will make an additional $500,000, for ten sack he will get $1 million extra, for 12 sacks he will earn an additional $1.5 million, and he would hit the $2 million incentive if he can get to 14 sacks this NFL season.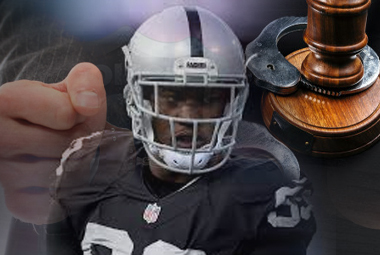 Media Statements
"We are very happy for Aldon and wish him all the luck in the world and a successful resumption of his career," says Randy Gregory's agent Peter Schaffer. "It's refreshing to see the NFL following through on their stated goal to focus more on rehabbing players than punishing players."
"I think the overall emotion is I'm grateful. I'm really grateful," Aldon Smith stated. "... I came a long way. For me to have the opportunity to get back and do something that I love, something that I enjoyed -- just to have that opportunity again means a lot. I was able to defeat some big, big obstacles in my life."
"I just want my story to spread and help out others," Smith proclaimed. "For people who may have thought differently about me and for those people who always believed in me to be able to say, 'Wow, this is great.' Because I believe everybody goes through things in their life, and no matter what they do for a profession, it affects them in a manner that can either be their downfall or it can be something they look at and learn from. I want people to see my story and see it and be like, 'Hey man, he can do it; he's done it.' I want to be a source of inspiration."
Smith told TMZ he is now, "An overall better person."
"I was able to play at a high level with a lot of other things going on in my life," Smith expressed. "With how life is for me now, I'm just looking forward to seeing what I can do."
The thirty year old Smith explained, "I still feel young."
"I don't have the mileage on my body," Smith stated. "I still feel great when I go to the gym. I still feel young and fresh. So, if anything, I'm looking forward to what I'm going to be able to do out there."
Smith posted on Instagram: "Life is good. I'm thankful. I'm blessed. I'm a Cowboy."
"We're not sure when we'll hear something," says the Dallas Cowboys executive Stephen Jones who is the son of owner Jerry Jones. "Obviously, the league is looking out for their best interest. As men off the field and certainly that's what's first and foremost and the priority is how they're coming off the field.
"If ultimately they get to a point which we think they can that Roger [Goodell] feels like they can come back to work and play football and that's in their best interest in addition to what they need off the field, then certainly we'll welcome them back and go to work."
"What I would like to say is if one person out there reads this, and you're struggling, get help," the Dallas Cowboys defensive line coach Jim Tomsula explained. "Go get it. You're worth it. You're worth it. There's value in every human being. Get the help. You don't have to walk alone."
Sources:
"Cowboys' Aldon Smith reinstated by NFL", Todd Archer, espn.com, May 20, 2020.
"Cowboys' Aldon Smith 'grateful' to be reinstated by NFL", espn.com, May 21, 2020.
"Aldon Smith", pro-football-reference.com, May 21, 2020.
"Aldon Smith timeline of trouble: Arrests, suspensions ruin once-promising NFL career", Todd Haislop, sportingnews.com,
"Cowboys defensive end Aldon Smith, 30, is reinstated by the NFL five years after being suspended indefinitely for substance abuse and DUI arrests", Alex Raskin, dailymail.co.uk, May 20, 2020.
Posted by
DavidGreen