Introduction
On Monday, April 19th, 2021 the miraculous comeback veteran quarterback, Alex Smith, announced via Instagram that he is officially retiring from playing professional football in the National Football League. Smith has endured quite an inspiring, unbelievable, and remarkable journey throughout his 16 – year NFL career. Alex formerly has played for the San Francisco 49ers from 2005 to 2012, for the Kansas City Chiefs from 2013 to 2017, and most recently for the Washington Reskins / Washington Football Team from 2018 to 2020.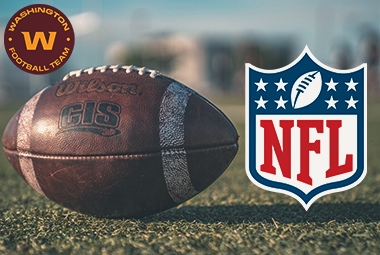 Smith was bestowed with the prestigious 2020 NFL Comeback Player of the Year Award for his battle back from an intense injury and rehabilitation that nearly cost him his leg to leading the struggling Washington Football Team to the NFC East division title as well as a trip to the 2020 – 2021 NFL postseason. The Washington Football Team ended up losing that playoff game that they hosted against the Tampa Bay Buccaneers with a final score of the Tampa Bay Buccaneers 31 to the Washington Football Team 23.
The Tampa Bay Buccaneers led by Tom Brady ended up running the NFL playoff gauntlet and winning Super Bowl LV against the heavily favored and defending Super Bowl champion Kansas City Chiefs. That most recent Super Bowl was not even close from start to finish as the Tampa Bay Buccaneers dominated and defeated the Patrick Mahomes led Kansas City Chiefs with a final score of 31 to 9.
The Washington Football Released Alex Smith During this NFL Offseason
Back on Friday, March 5th, 2021 the Washington Football Team decided to release their soldier of a quarterback in Alex Smith. The now 36 – year – old retired signal caller had overcome the most extreme and difficult situation imaginable in order to return to playing professional football once again for the Washington Football Team.
The decision for the Washington Football Team to release Smith was based on him turning 37 – years – old this May, and his contract would have counted at $24.4 million against the team's salary cap. By releasing Alex, the Washington Football Team saved $14.9 million against the salary cap which made him quite easily expendable. The organization along with the head coach of the Washington Football Team, Ron Rivera, were both also extremely concerned about the overall well – being of the aging quarterback and his reconstructed leg. Who knows if it would sustain through another grueling season of the National Football League? So, releasing Smith was a no brainer for the Washington Football Team moving forward as they head in to the upcoming 2021 – 2022 NFL season without Alex on the 53 – man team roster.
The Washington Football Team's Quarterback Situation
According to the Washington Football Team's depth chart at the quarterback position at the moment they have Taylor Heinicke listed as their starting quarterback, followed by Kyle Allen as their second string QB, and Steven Montez is listed as their third string quarterback.
Heinicke's contract was just recently extended to a 2 – year deal including incentives that place a value of $8.75 million on the new agreement. The Washington Football Team placed an exclusive – rights free agent tender on quarterback Kyle Allen on March 10th, 2021, and Allen signed the tender subsequently on March 18th, 2021. Steven Montez was signed by the Washington Football Team as undrafted free agent last offseason.
Smith's hard work and courage was greatly appreciated by Washington, but unfortunately, they had to move in a different direction at this point in time. Alex did explore other options to continue playing quarterback possibly as a mentor to a young up and coming quarterback. He did travel to meet with his former college football coach and now the head coach of the Jacksonville Jaguars, Urban Meyer, to possibly work out a deal to sign with the Jacksonville Jaguars for the 2021 – 2022 NFL season, but Smith decided to call it quits in order to spend time with his family now that he has a new lease on life following his severe injury a few years ago and the ensuing recovery that almost cost him his right leg as well as the ability to ever walk again.
Smith's Gruesome Injury
Smith endured a devastating compound fracture on his right leg while playing against the Houston Texans on November 18th, 2018. The Washington Redskins ended up losing that game, but that was the least of his concerns moving forward. The star quarterback had to undergo approximately 17 surgeries after the massive injury due to multiple infections from the wound. At one point there was a possibility that his leg may need to be amputated due to the medical complications that he went through.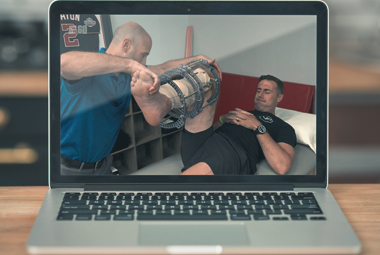 The Rehabilitation Process Following his Injury
Smith's rehab was intense as most professional athletes have to go through this after a major injury suffered while doing their job. He told the media how not only was it tough to get through all the physical elements of the rehabilitation, but the mental hurdles that he must overcome seemed insurmountable at times. He used the day – by – day approach to try to work through those as he dreamed of playing football in the NFL once again.
Smith wore an external fixator while allowing for his right leg to fully recover. He credits this device for greatly helping and benefiting him through his rehab developments. He was keeping up with his throwing during the rehabilitation process, and that was never a problem for him even with the busted leg.
He explained that running was the hardest part, and that he had to learn to run again post surgeries. He had problems dropping back into a passing position, and obviously making cuts on the leg was extremely difficult for him at that time. He didn't quite trust his leg to respond the way it should and that was tough on him both mentally and physically, but he worked hard and miraculously was able to return to NFL game action during the 2020 – 2021 NFL season.
The reliable and credible sources at ESPN stated, "Smith was drafted No. 1 overall by the 49ers in 2005 and spent eight seasons in San Francisco before joining the Chiefs in 2013. The three – time Pro Bowler is 27th all time in the NFL with 35,650 career passing yards. He appeared in 174 games total with San Francisco, Kansas City and Washington, throwing 199 touchdown passes." Alex Smith's incredible story was such an incredible inspiration to everyone, and he will always be remembered as man who refused to give up as he fought against all odds to come back from the most horrific situation to once again play the game that he loves so very much, and for that he is truly grateful.
Smith's Football Career Achievements, Honors, and Awards
NFL Comeback Player of the Year (2020)
3 Time NFL Pro Bowl Selection (2013, 2016, 2017)
NFL Passer Rating Leader (2017)
First – Team All – American (2004)
MWC Offensive Player of the Year (2004)
Odds to Win Super Bowl LVI
According to Intertops sportsbook these are the odds to win Super Bowl LVI as of Monday, April 19th, 2021. Currently the Washington Football Team has the 7th lowest odds out of the 32 franchises in the National Football League to win the upcoming Super Bowl LVI. I would have thought the odds for the Washington Football Team to win this season's NFL Super Bowl would have been a touch better than the 7th overall worst in the NFL as they did win a division title last year, but then I remembered how bad the NFC East division has been over the course of the past several seasons in the National Football League.
| Team | Odds |
| --- | --- |
| Kansas City Chiefs | +450 |
| Tampa Bay Buccaneers | +700 |
| Green Bay Packers | +1000 |
| Buffalo Bills | +1100 |
| Los Angeles Rams | +1200 |
| San Francisco 49ers | +1400 |
| Baltimore Ravens | +1800 |
| Indianapolis Colts | +2000 |
| New Orleans Saints | +2200 |
| Cleveland Browns | +2200 |
Sources:
"Alex Smith, reigning NFL Comeback Player of the Year, announces retirement from football", espn.com, April 19, 2021.
"Alex Smith", pro-football-reference.com, April 19, 2021.
"United States, NFL Futures, NFL 2021 / 22 Super Bowl LVI: To Win Outright", intertops.eu, April 19, 2021.
Posted by
DavidGreen