The Rise of the Second Brightest Poker Star
While the Wizard of Vegas, LatestCasinoBonuses.com and Las Vegas Advisor Forums are the only Forums at which I am an actual Member, I do regularly lurk at other Forums, but even more likely, I stumble across them while searching the Internet for information. In any case, I stumbled across a blog post by Poker Hall of Fame Member, Daniel Negreanu, in which he opined that Howard Lederer and Chris "Jesus" Ferguson should not be banned for their (alleged) involvement in the Full Tilt scandal.
It was the first time I had thought about, "Black Friday," April 15, 2011, in quite some time. I certainly did not play online poker at that time, (or now, for that matter) nor was I as involved or interested in gambling, in general. However, I did recall Black Friday to a certain degree and decided to do some research into the collapse of Full Tilt Poker.
Before we get into that, I suppose I should start by saying that, while I didn't play online poker, I did regularly play in Limit Texas Hold 'Em lives games, occasional No Limit or Mix home games, and I also played in the occasional No Limit Tournament at one of a few local casinos. Given the interest in Poker I had at the time, (I play MUCH less often these days) I would obviously watch a lot of poker on TV in the hopes of improving my game by studying the play of those better than me.
One of my favorites prior to the scandal was Howard Lederer, while some perceived him as arrogant, I rather enjoyed his calculated and analytical approach to the game and understood why he is called, "The Professor." As you will soon see, whatever it is that he could be called a, "Professor," of, it isn't Business Management...much less Ethics.
In addition to his typical quiet demeanor, Howard Lederer was capable of the occasional comedic moment: My personal favorite of these was one night when I was watching the now-cancelled (brought to you by Full Tilt Poker, by the way) Poker After Dark on NBC and Lederer caught a lucky River card to suck out on Poker Legend Phil Hellmuth. I didn't think I'd actually be able to find that clip online, but here it is:
https://www.youtube.com/watch?v=FAK_s91uDOk
"Oooohhh, yes."
I think the reaction is funny coming from Lederer simply because it is similar to the reaction of a negative expectation player getting extremely lucky, not quite what you'd expect from a seasoned and accomplished professional poker player.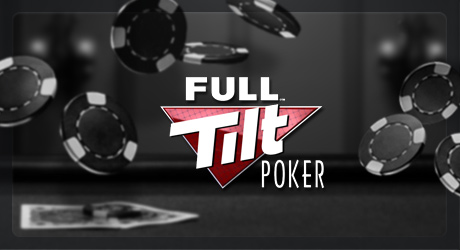 Adding to the comedy was an untypical outburst from the traditionally stoic and reserved Hellmuth in response to the bad beat. (For those of you who may not follow poker, the previous sentence might be the most sarcastic one I've ever written.)
Besides his demeanor at the table, though, I just found that Lederer had a very solid mathematical approach to the game. A player like Daniel Negreanu, for instance, has an uncanny ability to put people on a certain hand, but he does that with a combination of logic, intuition and knowing his opponents. I would say that if someone had just 25% of the intuition of a Daniel Negreanu, they would almost definitely be a solid poker player on that alone.
However, Lederer's analytical and mathematical approach to the game was something that I could identify with and understand. With enough work, I felt like that approach was something that I could become really good at.
I haven't done enough work, but my situation isn't such that I can devote substantial time to poker, and nor was it then.
The point is that, as events were unfolding...and perhaps even upon re-researching the matter...I had a slight Howard Lederer bias. I wanted to believe he is only minimally responsible for the catastrophe that was the Full Tilt Poker scandal. Unfortunately, 'Wanting,' to believe is about as far as I can get.
Howard Lederer and Chris Ferguson were two of the first, what they termed, "Strategic Investors," of Full Tilt Poker that grew to become the second-largest online poker company in the world behind only PokerStars. From humble beginnings and with Chris Ferguson doing much of the programming, Full Tilt Poker grew exponentially in size and scope. Eventually, the parent company, TiltWare LLC began accepting investments from non-strategic investors as the company grew and flourished.
Ray Bitar was a close friend of Chris Ferguson's and was the CEO of Full Tilt Poker up to and including Black Friday all the way until the sale of Full Tilt Poker to PokerStars. There appear to have been a few investors that questioned Ray Bitar's ability to run the company successfully due to his lack of education and experience, this was especially clear in 2008 when some investors wanted to replace him with a different CEO as the company grew.
However, the move to replace Bitar was largely quashed due to the support he has from both Lederer and Ferguson, who from what I can tell, controlled over 30% of the company. To wit, the Board of Directors as of Black Friday consisted of Bitar, Lederer, Ferguson and Rafael Furst.
Full Tilt Poker appeared to run successfully, and extremely profitably, all the way up until April of 2011. Specifically, Howard Lederer cites April 7th, 2011 in interviews with both Pokernews.com, "The Lederer Files," and a TwoPlusTwo Poker Podcast, as the day that he was first made aware that there were significant problems with the company's financials.
Until that point, which we will discuss more fully in the next Article, Full Tilt Poker was successful due to an extremely aggressive marketing campaign that involved multiple sponsorships of television shows, events, podcasts, "How-To," videos as well as a number of unique promotions and game offerings...many offerings, such as, "Rush Poker," in which a folding player would be immediately transferred to another table and dealt new cards, proved immensely popular with players and profitable to the company as it enabled them to rake more money faster.
With respect to the downfall of Full Tilt Poker, almost all of the owners (Lederer and Ferguson included) claim to have been almost completely in the dark about the financial insolvency of the company. Certainly, the public was in the dark about it. With the public support of other top-tier poker players (and owners, in many cases) such as Phil Ivey and Erick Lindgren, among others, the public certainly had very little reason to believe that Full Tilt Poker was in any serious trouble.
The trouble would soon become all too clear in mere days after Black Friday.
Posted by
Mission146