Introduction
With that, we have finally made it to the end. This will be the last article in which we look at all of the key NFL Free Agent signings in advance of the 2022 NFL Draft and NFL Season.
I want to say thank you if you are a serious NFL fan who has read all of these articles so far and hope you will stay tuned for the coming up article on NFL Coaching changes (and there have been plenty) going into this season. Additionally, I may or may not do an article after the NFL Draft, though I kind of hope David Green does one because I honestly don't pay that much attention to college football, so I think he's the better man for that job.
With that, let's get right into it with the Pittsburgh Steelers: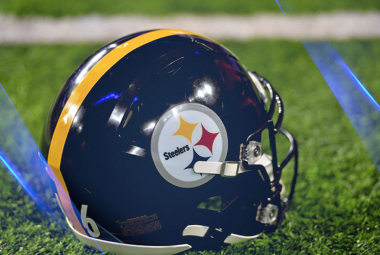 PITTSBURGH STEELERS
It has to be mentioned that Pittsburgh Steelers Head Coach, Mike Tomlin, has never led the team to a losing record by the end of an NFL Season. There have been three 8-8 seasons under Coach Tomlin, the most recent of which was as recent as 2019, (the team was without Ben Roethlisberger and found themselves starting either Mason Rudolph or Duck Hodges) but at no point in time has the Head Coach ever had a losing record.
The biggest piece of Pittsburgh Steelers news heading into this season is the retirement of likely Future Hall of Fame Quarterback, Ben Roethlisberger. Personally, I won't mind no longer having to commit to memory how to spell his last name. Roethlisberger has had a top-tier NFL career, but missed almost all of the 2019 regular season with injury and it was clearly evident that time had caught up to Big Ben (Ha! Do you like that one? Because, 'Time,' and…okay, it was kind of weak) as he didn't perform to the level of his earlier career over the last two seasons.
The last few years have been tumultuous for the Black and Gold, which I think is a testament to the quality of coaching that comes from Mike Tomlin. Beyond that, he gives the best press conferences in the entire league! In other recent years, the Steelers would lose Antonio Brown to the Raiders (where he never played a snap) as well as Le'Veon Bell, who many thought of as perhaps the best running back in the league, to the New York Jets (a team that Bell no longer plays for.) It's kind of a testament to Tomlin as a player's coach that he was able to keep them around for so long and drive them to the sort of production that they achieved.
Seriously, look at this, Le'Veon Bell has done almost nothing since leaving the Steelers. Of course, when he went to the Jets, you could have seen that coming from miles away as that team has been mired in dysfunction for the better part of a decade…but even with good teams, Bell would serve as nothing more than an occasional backup running back. More than that, his dispute was that he thought he wasn't being compensated appropriately, but he would have ended up making far more money had he remained a Steeler.
The most recent season that the Steelers won a Super Bowl was in 2008, which represents the second of Big Ben's two Super Bowl rings. Big Ben's other ring came in 2005 playing for former Head Coach and current TV analyst, Bill Cowher.
The last time that the Steelers appeared in a Super Bowl would force you to go back to 2010. That season, they would narrowly miss securing another Lombardi trophy in a 31-25 loss to the Green Bay Packers.
The most recent season that the Steelers have advanced as far as the AFC Championship was all the way back in 2016, where they were blown out 36-17 by a Tom Brady led New England Patriots squad. More than that, the 2016 Season also represents the Steelers most recent playoff win.
We will start our look at recent seasons with 2017.
In 2017, the Steelers would run rampant on not only a weak division, but also on just about everyone else in the league, coasting to a 13-3 record in one of Roethlisberger's better recent seasons. In addition to Roethlisberger, the Steelers enjoyed the presence of wideout Antonio Brown, Running Back Le'Veon Bell and JuJu Smith-Schuster was doing his thing as an extremely reliable #2 option to Brown.
Everything was going great until they ran head first into the Jacksonville Jaguars, who had one of the least expected excellent seasons in recent memory, to whom they lost in a shootout in the Divisional Round of the NFL Playoffs. The Jaguars would go on to lose to the New England Patriots in the AFC Championship game. Interestingly enough, of their three regular season losses, two were to either the Patriots or the Jaguars (which was an unexpected blowout).
More recently, the big complaint that Steelers fans have is the team is perceived as having a tendency to lose against teams that fans think they should beat. That year, however, two of their three regular season losses were to good teams. Fans really felt like that was the team's best chance to maybe go all the way in recent history, and to be honest, it probably was. In terms of the offense, things began to fall out after that season. Le'Veon Bell would sit out rather than play under a franchise tag again and Antonio Brown would demand a trade the following season (2019).
The Steelers would go 9-6-1 in the 2018 Season and narrowly miss the Playoffs. Interestingly enough, they would beat both the Jaguars and the New England Patriots that regular season!
The 2019 season would see Antonio Brown depart and this whole Bell/Brown/Steelers thing was one of the worst case NFL scenarios ever. Not that anyone could have known it at the time, but ultimately, these departures would turn out to be the worst thing (at least, in my opinion) for the Pittsburgh Steelers as well as both the players in question.
The Steelers' offense would be pretty anemic, especially with Ben Roethlisberger suffering an arm injury in the first week, which he tried to play through in Week 2 against the Seattle Seahawks, only to depart the game in favor of Mason Rudolph. Roethlisberger would spend the rest of the 2019 campaign on injured reserve.
With all of that, the Steelers managed to still pull together an 8-8 record, despite their star (future Hall of Fame) quarterback being out for most of the year, as well as losing their #1 receiving threat AND their feature running back all in a period of two seasons. In my opinion, I wouldn't normally call an 8-8 record, "Impressive," but given the adversity that the Steelers had faced in recent years leading up to that season, I'll make an exception.
Of course, not all Pittsburgh Steelers' fans have been satisfied as, "Super Bowl or Bust," is the standard with many of them. Many of those fans, without having any idea of what they were talking about, criticized Tomlin for not being able to keep Bell and Brown around, but as we can see, he was able to keep them on the roster far longer than any of the MULTIPLE teams either of the two has been on since…and it's only been a few years!
The 2020 campaign would herald the return of a somewhat diminished Ben Roethlisberger. That's not to say that he was bad, as he obviously didn't have the targets he once did and had aged a bit. It might come as a surprise, but while the Steelers were only ranked #15 in Passing Yards around the league, they were ranked 6th in passing touchdowns. Ben Roethlisberger also threw more touchdowns than interceptions (33/10) at a ratio exceeding 3:1.
The problem that the Steelers had that season was not getting much support from the ground attack, they had the fewest rushing yards and rushing yards per attempt in the entire league. Whilst Ben Roethlisberger was definitely aging and couldn't throw the long ball as he once was able to, he also had a ton of pressure on him as the passing offense would be the Steelers only means of attack in the 2020 season.
With all of that, they went 12-4 in the regular season and won their AFC North division. Unfortunately for them, they would lose two consecutive weeks to the Cleveland Browns, despite having blown them out in Week 5. The first of those losses would come in the final week of the regular season; the second of those losses would come in the Wildcard Round of the Playoffs, a game that was much further from the Steelers' grasp than the final of 48-37 would indicate.
The Browns went into Halftime of that WildCard game leading 35-10. It would have been 35-7 if not for a successful 49 yard Field Goal by Chris Boswell in the closing seconds of the second quarter. Including that Field Goal, the Steelers would score 16 unanswered points to close the deficit to 35-23, but an early fourth quarter trip to the endzone by the Browns would all but put the game completely out of reach.
The 2021 season would feature a Ben Roethlisberger who had continued to decline, and whom would retire following the campaign. The Steelers would enjoy a regular season record of 9-7-1 and would squeeze into the Wildcard Round of the playoffs after an inexplicable blowout of the Indianapolis Colts (who otherwise would have advanced) by the Jacksonville Jaguars and the Las Vegas Raiders and Los Angeles Chargers NOT tying in the Sunday Night game that closed out the NFL Regular Season.
The funny thing about that game is that a team would not usually have to sweat out a tie, but the two teams went into overtime (the Chargers playing for their Playoff lives) and a missed Field Goal might have resulted in a tie that would have kept the Steelers out of the Playoffs. The Raiders would win that game and the Steelers advanced, but it didn't matter, as they would get blown out 42-21 by the Kansas City Chiefs in the WildCard round.
In terms of rushing yards, rushing yards per attempt and rushing touchdowns, the Steelers were close to last in the league in all of those categories, once again. Unfortunately, Ben Roethlisberger was also continuing to decline and couldn't prop up the offense as much s he had the year prior. The Steelers would rank a near average 15th in passing yards, as well as an average 16th in passing touchdowns…but were near the bottom of the league in net yards per attempt.
In terms of time of possession, yards per drive, plays per drive and points per drive, the Steelers were near the bottom of the league in every single one of those categories. The more than 3:1 TD:INT ratio that Roethlisberger had enjoyed the previous season turned into something closer to 2:1, though the Steelers were still reasonably good (tenth in the league) at protecting the football and not allowing turnovers.
The problem that the Black & Gold had was that they couldn't really score (21st in the league) and that their rushing defense was similarly atrocious. The rushing defense ranked dead last in the league both in yards allowed on the ground as well as opponent yards per rushing attempt.
With that, we find that the Steelers need a replacement quarterback, as Roethlisberger has retired and also needs help with stopping the run and, hopefully, beefing up their rushing attack so that the new starting quarterback, whoever he might be, doesn't have to do everything. Those are a ton of areas of need to have to address, so I don't envy the Steelers going into the 2022 NFL Season.
The good news for the Steelers is that they are masters of working the salary cap rules, so even after their free agent signings, they'll still have 15M (roughly) of free cap space and should have no trouble getting whoever they decide to draft under contract with a little bit of room to spare. In terms of Draft capital, the Steelers have seven total draft picks, including the 20th pick in the Draft.
I guess we'll find out, but rumors are being thrown around that the Steelers might trade up to draft Pittsburgh Panthers quarterback Kenny Pickett, or alternatively, that there is a good chance they might decide to do that if Kenny Pickett were to still be available by the time the 20th pick comes around. Personally, I don't think either one of those things will happen because of who they signed in free agency. I especially think it's unlikely that Pickett will drop to 20th as there are a few teams aheads of that pick that have QB needs (or could develop Pickett behind a veteran looking to the future) and the NFL QB Draft class is reportedly pretty thin this time around.
More likely, I think the Steelers will work on developing a stronger offensive line that can create some running lanes. They might look to improve at the actual running back position. Finally, I think they can boost up their defensive front and draft a linebacker who they think can be used as a primary effective run-stopper, but we'll see.
With that, let's see what the Black and Gold has done in free agency: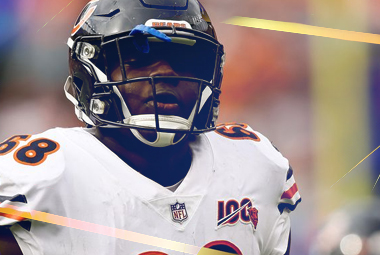 James Daniels - Guard - Three Years: The first move to beef up that offensive line is the signing of Guard, James Daniels, to a three year contract that is worth as much as 26.5M dollars. Of that cash, only 8.75M is guaranteed, with all of the guaranteed money coming in the form of signing bonus.
The Steelers will also have the option to get out of this contract, if they so choose, after the 2022 NFL Season, but if they do, they will face approximately 2.92M dollars of dead cap space over each of the next two years. That's roughly a third of the yearly cash that Daniels is set to make in the first place for the 2023 and 2024 seasons, so I would expect that the Steelers are expecting him to perform well enough to be kept around. While they are great at working within the confines of the salary cap, that's a prohibitive amount of money to have in dead cap room.
Taken in Round 2 of the 2018 NFL Draft with the 39th overall pick by the Chicago Bears, Daniels spent the first four years of his career with that organization. Daniels would go on to start every game, and play 100% of the team's offensive snaps, in both the 2019 and 2021 NFL Seasons. James would only see action for five games of the 2020 season (taking 91% of snaps when available) as a torn pectoral suffered in Week 5 would cause him to miss the remainder of the year.
In the event that Daniels can remain healthy and avoid serious injury, my expectation is that the Steelers are looking for him to be on the field for nearly 100% of their offensive snaps. In his 3,260 offensive plays, twelve flags thrown against Daniels have resulted in the penalties being accepted, which is perfectly within reason. The 2021 season might have saw him draw laundry more often than you would like, as six penalties were accepted against him in 1,122 snaps. Two of those were for ineligible downfield passes, though, so I wouldn't expect that to come up again with the Pittsburgh Steelers. Other than that, he had a couple of holding calls, which as they say, could be called on someone on almost every play.
I'll look forward to seeing what kind of running lanes Daniels can create for whoever the Steelers' running backs end up being and expect him to also perform well at blocking whoever he is assigned to and buying Steelers quarterbacks a little more time than they may have enjoyed in recent years.
Myles Jack - Inside Linebacker - Two Years: The Steelers have also inked a two-year contract with Inside Linebacker, Miles Jack, which is worth as much as 16M dollars. The terms of this contract call for 6.5M dollars of that to be guaranteed, all of which is in the form of signing bonus. Jack stands to make 8M during both years of this contract, with all of that coming in the form of base salary in year two.
However, the Steelers have an out after this 2022 Season, and should they choose to exercise it, they will eat dead cap of 3.25M going into 2023, which is half of the signing bonus. GIven that the dead cap represents nearly half of what Jack is set to make on the 2023 season anyway, I would expect the Steelers to keep him around unless he significantly underperforms.
Taken in the Second Round of the 2016 NFL Draft with the #36 pick by the Jacksonville Jaguars, Jack has spent all six of his NFL seasons with that organization to this point. He's had a few minor injuries over the years, but has played in over half of his team's outings every single season of his career.
In terms of career stats, Jack has been on the field, at some point, in 88 career games, 82 of which would see him as the starter. Doing a little of everything, Jack has hauled in three interceptions, forced two fumbles, recovered four fumbles, registered 6.5 QB Sacks, an additional 17 QB Hits, 513 tackles (335 of which were solo) and 19 tackles for loss.
In the last five years, when available, Jack has played 86%, or more, of his team's defensive plays. Jack can blitz, cover, act as a QB spy or cover the run to prevent opposing backs from getting too far beyond the line of scrimmage. His biggest strength is the fact that he is quick to get to whomever might have the ball and he is a very capable tackler.
He can be used in pass coverage, but opposing QB's targeting receivers in his coverage have enjoyed better than average QB RATES in that process for the better part of Jack's career. It should be mentioned that Jack is usually quick to bring those guys down, and also, since he doesn't actually haul in many interceptions, that's a big part of why the QB ratings are so high. It's a stat that I like to look at, but it can be a little misleading when you're looking at guys who don't necessarily get many picks.
In my estimation, Tomlin and the Steelers are mostly bringing Jack in with the expectation that he'll be able to help out with run stopping and avoiding the opponent picking up a lot of yards after catch in the short passing game. As has been the case throughout his career so far, I also imagine that he'll get sent on the blitz from time to time. Here's a decent breakdown.
The two main factors that I like with Myles Jack are #1, his speed, obviously. You'll notice that even when he gets past the play, he's able to run down even some of the league's faster quarterbacks and running backs from behind and bring them to the ground. He's really good at stuffing out the run, as you can see, on short fields.
The second thing that I like about Jack is that he has tremendous patience and would rather get to the ball carrier with his incredible bursts of acceleration, and his speed, rather than trying to plow through blockers. He almost looks like a running back out there patiently waiting for holes in the offensive blocking scheme to run through and get to the ball carrier. That actually takes a lot of patience and awareness, because first, you have to find the hole in the blocking, then second, you have to know where the ball carrier is and be able to figure out your path to him all in the period of about one second. He's a special defensive talent.
He's also been more disciplined, of late, in terms of being penalized. Last season, only a single penalty flag thrown against him, a face mask call, was accepted. If he can keep that up, then it's all defensive production with almost no downside.
The Steelers have signed Center Mason Cole, who I think will probably end up splitting time with someone else, so you can look into that more specifically if you want to. I think we all know who everyone is here for, so let's get to that signing: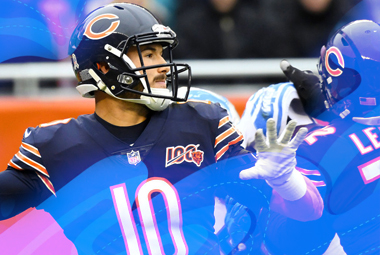 Mitchell Trubisky - Quarterback - Two Years: Barring the Steelers drafting Kenny Pickett, either by7 trading up or Pickett dropping down, it looks like we're going to be going into the 2022 campaign with Mitch Trubisky and Mason Rudolph competing for the Steelers starting job.
Trubisky and the Steelers have agreed to a two-year contract worth as much as 14.285M with 5.25M (all signing bonus) guaranteed. This contract is for a solid two years with neither party having an out in terms of the second season, so my thinking is that the Steelers either expect Trubisky to start for the next two years, and worst case scenario, they have a capable backup who has plenty of starting experience and could help a quarterback (such as Rudolph) with less such experience.
Personally, I see Trubisky as basically a lateral move compared to the Ben Roethlisberger we saw the last two seasons, particularly last year. The one area where Trubisky is an upgrade, assuming the Steelers have a receiver who can get open downfield, is I think Trubisky could be more effective than Big Ben was (particularly last season) at delivering the long ball.
With that, let's look at his career to date:
Mitch Trubisky was selected with the #2 overall pick, of the 2017 NFL Draft, by the Chicago Bears. Trubisky would play his first four seasons with that organization as their primary starting quarterback.
In the fifty games he started (Trubisky occasionally saw the field as a Buffalo Bills backup, but those stats are negligible compared to his Bears' totals) he went 29-21 as a starter, threw for 10,609 yards (208 Yards Per Game), completed 64.1% of his passes, and threw 64 touchdowns against 37 interceptions. However, Trubisky threw seven TD's against 7 INT's in his first year in the league, so if you take those out of the equation, his TD:INT ratio is much closer to 2:1. (1.9:1 in his other three seasons, combined, as Bears starter). His career QB Rating for the Bears was 87.2, but two of his seasons (with better TD:INT ratios) were over 90.
As with Roethlisberger, I expect Tomlin and the Steelers to prioritize protecting the possession over anything else, so if Trubisky does start, I expect his TD:INT ratio to be something along the lines of 2:1. He's also going to have a bit more offensive line protection than he did with the Bears, especially given the Steelers new additions and what they will probably do in the draft. In both of his Bears' seasons in which Trubisky posted sub-90 QB RATES, he was also sacked more than thirty times. That's pretty bad, especially in 2017, when Trubisky only started 12 games. In both seasons, the Bears were in the bottom half of the league rankings in sacks allowed.
The 2021 Steelers were in the middle of the pack in that regard, but as we discussed, they are looking to beef up that offensive line this year with an eye towards creating more running lanes and better QB protection. Trubisky also has the benefit of being significantly more mobile than Ben Roethlisberger ever was, so he should be able to avoid at least a few defenders that otherwise would have found their way to Big Ben. He might have bene big, but he certainly wasn't fast or agile.
We expect that Trubisky will compete for the starting job with Mason Rudolph, who saw his only significant starting opportunities back in 2019, when Big Ben was out for the vast majority of the NFL Season. Rudolph's numbers for his career are less than inspiring. He has completed 61.5% of his passes for 2,366 yards (significantly fewer yards per game than Trubisky, even after eliminating non-starts), has 16 career touchdowns against 11 interceptions (much closer to 1:1 than Trubisky), is half a yard, or more, off of Trubisky in yards per attempt and yards per completion. Obviously, given all of these factors, Rudolph has the worse QB RATE of the two.
For quite some time, Rudolph (drafted in 2018) was seen as the heir apparent to Roethlisberger. Despite the fact that he was only a third-round pick, many Steelers fans were upset that the organization would use that kind of draft capital on a quarterback, as they expected Ben to be around for a few more years, when they felt the team had more pressing needs.
After the 2019 season, many Steelers fans looked at Rudolph as something of a bust, which I think is an unfair assessment, because it's a very limited sample size and, at the end of the day, he was ONLY a third round pick. You have to have a backup quarterback, after all. That all being said, my prediction is that Trubisky will win the starting job and, barring injury, Rudolph will spend another season mostly riding the bench.
The AFC North is a much tougher conference than it used to be, to be sure. Basically, any of the four teams could realistically win the Division. The Cincinnati Bengals advanced to the Super Bowl (where they lost) in the 2021 NFL Season, the Ravens have a high-quality quarterback in Lamar Jackson and the Browns, who have recently made a few trips to the playoffs, have just added quarterback DeShaun Watson.
However, I would never bet against Tomlin to have a season that is at least .500, or better, and I do genuinely consider Trubisky a lateral move to Ben Roethlisberger at quarterback. He might even be a little bit more effective, given the difference in speed between the two. I think Trubisky might escape a few sacks that otherwise would have brought Ben to the ground, or QB pressure that would have made Ben throw the ball out of bounds. If you check out his touchdown highlights, you'll notice that Trubisky can make some pretty good throws on the move.
I expect the Steelers to be a bit improved compared to last season and would look for them to win either nine or ten games, maybe making a Wildcard Playoff spot, depending on how all of that shakes out. Even with the retirement of surefire Hall of Fame Quarterback, Ben Roethlisberger, I certainly don't think the team has gotten worse.
Also, 'Trubisky," is much easier to spell.
SEATTLE SEAHAWKS
The Seattle Seahawks have spent the better part of the last decade right in the thick of the NFC Playoff picture, but the times might be changing with the departure of Russell Wilson.
With Wilson as the primary starter, the Seahawks have gone 105-55-1 over the last ten NFL Seasons. In that time, they won their NFC West Division a total of four times, advanced to the Playoffs on eight occasions, and made it to the big game in two consecutive years (2013 & 2014) winning the first of those two championship games.
Over the last four seasons, despite advancing to the Playoffs on three occasions, the Seahawks have appeared to decline a little bit as the teams in their division have all improved dramatically. After all, the Rams are now the defending Super Bowl Champions, the Cardinals have improved remarkably under quarterback Kyler Murray and the 49ers remain a threat to make a deep Playoff run at any time.
For his part, in signing with the Denver Broncos, Wilson isn't shying away from the competition. On the contrary, he will face the Chiefs, Raiders and Chargers twice a year with quarterbacks such as Patrick Mahomes, Derek Carr and Justin Herbert, so things aren't getting any easier for him!
Nor are things getting any easier for the Seahawks, who suffered their worst season in recent memory with the Pete Carroll led team going 7-10, finishing last in the Division (which is a testament to how strong the Division is) and, obviously, missing the Playoffs. With some other key pieces of the puzzle departing, it looks as if the Seahawks might find themselves in full rebuild mode in fairly short order.
We know that record isn't getting it done, so with that, we will look at the league rankings for the 2021 Seattle Seahawks to see if we can identify any particular areas of need:
Points Scored: 16th
Points Allowed: 11th (+29 Differential)
Offensive Turnovers: 1st
Defensive Turnovers: 25th (+5 Differential)
Passing Yards: 23rd
Passing TD's: 10th
Passing Yards Allowed: 31st
Passing TD's Allowed: 7th
Rushing Yards: 11th
Rushing TD's: 9th
Rushing Yards Allowed: 17th
Rushing TD's Allowed: 18th
The problem that the Seahawks have can be found here:
Average Drive Stats:
Offensive Time of Possession: Last
Opponent Time of Possession: 30th
Offensive Plays Per Drive: Last
Opponent Plays Per Drive Allowed: 31st
Yards Per Possession: 22nd
Opponent Yards Per Possession: 24th
In other words, in 2021, the Seahawks would either score very quickly, or their offensive drive would stall out in extremely short order. Even if you have a pretty good defense, which they don't (it's a bit below average, or average, in all categories) you need the offense to stay on the field for a little bit to give your defense a rest, even when the offense isn't producing points.
Of course, that's going to be more difficult with any quarterback NOT named Russell Wilson, so it will be interesting to see if the Seahawks plan to address that need in free agency or the draft. In the meantime, they're going to need to probably beef up their pass defense a little bit and add some defensive pieces with an eye towards, hopefully, creating more turnovers.
Looking at the Seahawks seven wins of 2021, you might find a few of them pretty surprising. For one reason or another, and despite the fact that the team went to the Playoffs, they were able to beat the San Francisco 49ers in BOTH regular season matchups. Of course, the Seahawks seem to have the 49ers number going all the way back to Richard Sherman calmly explaining why you should not try him with Michael Crabtree.
The Seahawks also managed to split the season series with the Cardinals, in addition to beating the Colts (who arguably should have made it into the Playoffs) in Week 1. That totals four quality wins of seven and would lead them to a Division record of 3-3 in one of the most competitive divisions in football. The problem is that they lost to just about everyone else. Five of their losses were decided by three, or fewer, points, so if a few of those go the other way, then maybe they could have snuck into the Wildcard.
But, that's all in the past now…and even though it was just last season, it might feel like the distant past when they are moving on from Quarterback Russell Wilson.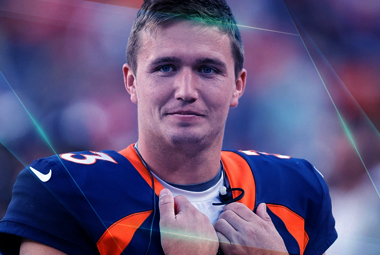 Drew Lock - Quarterback (Via Trade) - One Year Remaining: As part of the Russell Wilson trade that sent him to the Broncos, the Seahawks acquired QB Drew Lock, which, to say the least, seems to be a bit of a downgrade. Lock has one year remaining on his rookie contract, during which he stands to make no more than 1.45M total, so at least he's cheap.
At this time, it would appear that Lock will compete for the starting job with Geno Smith, who has even worse career numbers to date, but looked pretty good in his few starts with the Seahawks last season. I wouldn't be surprised if both guys get some starts this season, assuming that the Seahawks don't add any quarterbacks by way of the draft.
Lock was selected by the Denver Broncos in the second round of the 2019 Draft and has shared the starts with the Quarterback Carousel that team had become since the departure of Hall of Famer and one of the greatest to ever do it, Peyton Manning. If nothing else, we would expect Russell Wilson to at least play for the Broncos for five, if not more, years…so they'll at least have stability.
Lock was actually the primary starter for the Broncos during the 2020 NFL Season, but his career numbers are less than inspiring.
In his career, Lock has attempted just over 700 passes, completing 59.3% of them for 4,740 yards. That comes out to just under 200 yards per game, but would likely go back over slightly if we were to only include games that he started. Lock's biggest downfall is his 1.25:1 TD:INT ratio as he has thrown only 25 career touchdowns against 20 Interceptions.
You might think that the 2020 season, the one in which Lock started 13 games, would be his best as it would give him a chance to find his rhythm, but nope. HIs TD:INT ratio was much closer to 1:1 and Lock had the lowest completion percentage, and highest percentage of interceptions, in his career. After all, you'd have to assume there would be a reason for the Broncos to attempt to move on from him in 2021, right?
That's the presumptive starter for the Seahawks going into this 2022 campaign, absent them drafting anyone, of course. Drew Lock, he of the 79.3 QB RATE to date, so I don't expect this season to go particularly well for the Seahawks on offense. I mean, Russell Wilson couldn't force the team into a winning record last year, and as of the time of this writing, Wilson has the fourth-highest career QB RATE in all of NFL history.
So, yeah, Lock's a bit of a downgrade.
Even worse, at least so far, is Geno Smith. Smith had the misfortune of being drafted to the New York Jets in the second round of the 2013 NFL Draft, and would become their primary starter for the first two years of his career. An upside-down TD:INT ratio ensured that wouldn't remain the case for long, though, in fairness, he was playing for the Jets…and Smith would be relegated mainly to backup duty the last two years of his rookie contract.
Smith would sign with the New York Giants in 2017, though was not expected to ever be a successor to Eli Manning. Serving a s backup, Smith would see starting action in only one game, a loss, in which he played competently.
Smith would find himself donning a Chargers jersey in 2018, but barely saw the field that year.
The following season, 2019, Smith would sign with the Seahawks in May. There was no reason for Smith to take the field in the 2019 season, so no stats for that year. Smith would throw a few balls for the team in 2020, but once again, did not appear in any starts.
In 2021, Smith would start three games for the team, going 1-2, but would post up some of the best stats (if not the best) of any three game stretch in his career. He went 65-FOR-95 with 702 yards and five touchdowns against only one pick, earning him a 100+ QB Rating.
It's for that reason, and only that reason, that I think there will be a legitimate competition for the starting spot. Smith not only has three years of experience playing in the Seahawks offense (mostly in practice), but has also performed pretty well in his starts with the team. However, the Seahawks might go with the much longer Lock with an eye towards maybe signing him to a long-term deal in the extremely unlikely event that he greatly exceeds expectations.
As far as their season goes, I think they're screwed. In my opinion, SEahawks fans would do well to tune out and check back in come 2023, unless all of the, "12th Men," (and women, obviously) want to endure a season full of losing. I don't care what Geno Smith did in a three-game stretch, the Seahawks are transitioning from Russell Wilson to guys who I wouldn't even look at as the league's better backups. It's a significant downgrade at the league's most important position.
The Seahawks also don't have much room to add pieces, as they seem to be almost totally out of cap space. With the signings they have already done, they have less than two million dollars in cap room, so they'll have to do some wriggling around just to be able to sign their draft picks.
The Seahawks have eight total Draft Picks this season, which includes the ninth pick in the first round. I wouldn't be surprised to see them trade down for a smorgasbord of later Draft Picks, or maybe to mostly start stocking up on Draft Picks for future years. I think it's possible, but highly unlikely, that the Seahawks will end up with Kenny Pickett. More likely, I think the Seahawks plan to basically punt on this season, hope for the best and expect…well, the expected (read: not much) with their current QB depth chart and address their long-term QB situation next season or maybe two seasons from now.
With limited cap space, the Seahawks made limited moves. Two of their moves were just keeping what few guys they had…as they re-signed Geno Smith and running back Rashad Penny to the organization for one year each. The Smith contract is reported to be worth, "Up to," seven million, so I would imagine it is highly incentive-laden and is based on either his stats or number of starts…or both. Penny returns at a contract of one year and 5.75M, most of which is guaranteed money.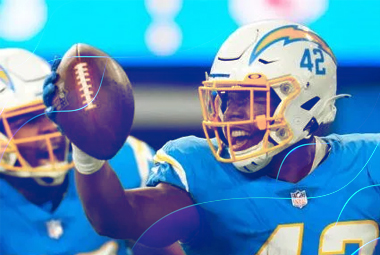 In terms of new faces:
Uchenna Nwosu - Linebacker - Two Years: Linebacker Uchenna Nwosu and the Seahawks have agreed to a two-year contract worth up to 19.055M of which 10.535M is guaranteed and 9.5M is in the form of signing bonus. The Seahawks could get out of this contract in advance of the 2023 season, but I think it's extremely unlikely they would do so as it would result in a dead cap hit of 4.75M, which is well over half of what Nwosu even stands to make in the second year of this contract.
That being the case, I would expect him to be around for both of those seasons. If he performs really well, the Seahawks might even try to work out an extension and structure some dead cap years intentionally to keep him around longer. I guess we'll just have to wait and see.
The Seahawks need a guy on defense who can generate some turnovers, but as we have already discussed, they are supremely screwed at the quarterback position, so I don't see Nwosu having any gerat impact on their prognosis for the upcoming season, which isn't good.
Also, Nwosu has only one season (last year) with any significant playing time, so that makes so much guaranteed money for a team so close to the salary cap a bit of a head scratcher for me. Nwosu has been healthy and available the better part of his career, but last season was the first time that he started any significant number of games or took more than 50% of his team's defensive snaps. That said, he was on the field for two-thirds of his team's defensive plays last year.
Speaking of, he had played his entire four years with the Los Angeles Chargers leading up to this signing. During that time, he has seen 1,765 defensive snaps and has one interception and three forced fumbles. All of those came last year, with exception to one of the forced fumbles. Nwosu has been consistently effective on the blitz, with fifteen career sacks (five last year) and has picked up a sack about once in every seven times he has been sent on the blitz…so maybe send him more often. He has 45 other hits on the QB and 132 career tackles (of which 85 have been solo efforts and 21 have been tackles for loss).
Nwosu is capable of sometimes powering through blockers, but he usually gets to the quarterback with speed by finding holes in the blocking scheme, or alternatively, uses his quick feet to dance out of the way of his assigned blockers rather than trying to power straight through them. Either way, I expect him to be disruptive and will help the Seahawks improve in both the blitz as well as run stoppage. That might not be the area in which they need the most help, but it's something.
Quinton Jefferson - Defensive Tackle - Two Years: The Seahawks are also getting an excellent bargain on Defensive Tackle, Quinton Jefferson, who they have signed for two years at as much as 9.5M dollars. Of that total, 5.175M is guaranteed of which four million dollars come in the form of signing bonus.
For his part, Jefferson is actually making a return to the Seahawks, a team with whom he spent the first four years of his six year career. Jefferson didn't really see the field for any significant amount of time in his first two seasons with the organization, but saw more than 50% of defensive plays, when available, over the next two seasons.
In those two seasons, Jefferson would scoop up two fumble recoveries (once per season) and would amass a total of 6.5 sacks, 25 QB hits, and 51 tackles (29 solo) of which nine tackles came behind the line of scrimmage.
Jefferson would play the most recent NFL Seasons, with a similar amount of playing time, first with the 2020 Buffalo Bills and then with the 2021 Las Vegas Raiders.
Between those two seasons, Jefferson would force three fumbles, recover one, rack up 7.5 sacks, come up with 70 tackles (31 solo and eight behind the line) and get a piece of the quarterback on 22 other occasions.
With that, Jefferson has been a consistent performer at the defensive tackle position and should, in one way or another, help out with one or two turnovers this year. I would also expect him to get to opposing quarterbacks several times over the course of this season, with a few of those resulting in sacks.
Jefferson had four penalties (that were accepted and not offset) called against him in Buffalo, but has been much more disciplined of late, as he would be called for only a single Defensive Offsides last year. If he can keep that up, then any production will be great production as Jefferson won't often give up free yards, or worse, free sets of downs.
I would say those are the only key signings that don't involve the Seahawks simply bringing back guys they already had. Again, with their cap situation, they weren't really in position to do a whole lot. There are rumors that the Seahawks might be eyeing Kenny Pickett in the draft, but even if they were true, it doesn't necessarily mean that the former Pittsburgh Panther would win the starting job. Personally, I expect the Seahawks to tread water this year and attempt a full rebuild when they have a little bit more cap space. Leading into the 2023 season, and as of the time of this writing, the Seahawks will enter 2023 with more than ninety million dollars of cap space, the sixth-most in the NFL.
With that, if the Seahawks are going to try to make a big splash at Quarterback, I would expect them to do it next year. Even when it comes to Drafting a QB, I would think the 2023 NFL Draft is when they would make a move along those lines. My position is that they will use this season to let some of their younger guys get some playing experience, but have no real expectations for this season…nor should the fans. The Seahawks were really good for a long time and a perennial threat to make deep playoff runs, so you guys can live with two down years.
SAN FRANCISCO 49ERS
If there's one team I'm sick of hearing about, it's the San Francisco 49ers. I don't have anything against the organization, mind you. After all, one of the greatest quarterbacks of all-time (who, for a time, was considered almost indisputably the greatest) and the absolute greatest Wide Receiver of all-time, which I don't think anyone will EVER dispute with a straight face, once played for this organization.
My problem with the 49ers is that I think they have some of the worst, "Homers," in the NFL. Every time the 49ers win any games whatsoever early in the season you hear loud talk about how THIS is the year that the 49ers are winning the Super Bowl. After such talk, they'll usually fail to even make the Playoffs.
The 49ers were consistently good for a three-year span between 2011-2013. In 2011, they lost in the Conference Championship with Quarterback Alex Smith. The following season, they advanced to the Super Bowl and got beaten by the Baltimore Ravens with Colin Kaepernick at the helm. The year after that, with Kaepernick, they lost in the Conference Championship again.
That takes us to 2014, which began a five-year run of the team missing the Playoffs and going 25-55…extremely elite.
The team's fortunes would eventually improve as they signed Quarterback Jimmy Garoppolo, who was supposed to be the team's long-term savior, but as it turns out, is really just a competent quarterback.
The 49ers would go 13-3 in 2019 and would advance to the Big Game, wherein they lost to the Chiefs by a score of 31-20. As anyone would have expected, Mahomes outplayed Garoppolo in the win, though both of the two lobbed two interceptions apiece and it wasn't the finest hour of either quarterback. There's nothing wrong with non having your finest hour if you happen to the quarterback that walks away with a Super Bowl ring, unfortunately for Garoppolo, it was the other guy.
The 49ers wouldn't be able to follow-up on that run to the Super Bowl in the following 2020 Season, going 6-10. In fairness to them, Garoppol first missed two games in the early part of the season with a high-ankle sprain, and then, a calf injury would lead to him missing games in the latter part of the season. Of course, even in the games in which he appeared, he wasn't particularly good…throwing only seven touchdowns against five interceptions.
The 49ers would fare better the following season as they would go 10-6 and make the Playoffs. They also looked really good in the Playoffs, winning close games against both the Cowboys and Packers (games decided by six points, and three points, respectively) before losing a close game, 17-20, against the would-be Super Bowl winning Los Angeles Rams.
The NFC West is nothing to mess with, that's for sure! When the NFC Championship game features two teams who play in the same division, you know that's serious business.
The problem with Jimmy Garoppolo is not that he's a bad quarterback. The problem that Garoppolo has is twofold:
1.) Jimmy is incredibly injury prone. Of his five seasons with the 49ers, there are a total of 81 games that the team has played. Garoppolo has participated in only 46 of those. In other words, Garoppolo has been available for barely over half of the games while with the team.
That doesn't make him a bad quarterback. In fact, their two deep playoff runs in recent years have come when Garoppolo has been mostly available, as he would miss only two starts in 2021 and did not miss any starts in 2019. However, and not that Jimmy G. can help it, but he is being massively compensated in a contract that the 49ers were basically basing off of a handful of appearances in Garoppolo's time as a New England Patriot.
2.) Jimmy G. is a really good quarterback. I'll say that again with a little emphasis, Jimmy G. is a really good quarterback. Well, when healthy. Unfortunately, do you know what that means that he is not?
Great.
He's simply not a great quarterback. If we combine the two years that Garoppolo has managed to start the majority of the 49'ers' games, here is what we end up with:
Pass Attempts: 917
Pass Completions: 630
Completion Percentage: 68.7%
Passing Yards: 7,788
Yards/Attempt: 8.59
Touchdowns: 47
Interceptions: 25
QB RATE: 100.45
In other words, he's really good, but he's not what you would call great. The biggest strike against him is the TD:INT ratio that's not even 2:1, which is probably the bare minimum you would expect out of any quarterback that you purport to call, "Great."
The biggest problem with that is this:
That big, fat, five-year 137.5M dollar contract.
For his part, Garoppolo is the 17th highest paid player in the league this year, but do you think he's the 17th best player in the league? Honestly, I'm not even sure he's the 17th best quarterback in the league, and I KNOW he's not if he somehow gets knocked out of action for the better part of the season for a FOURTH time…it's no wonder the 49ers couldn't find anyone to trade him to. Who would want his contract?
Let's look at a few Quarterbacks who are making less than Garoppolo this season: Tom Brady (oh, the Greatest Quarterback of All-Time and the guy who Garoppolo spent lots of his career riding the bench behind). Actually, that's it, he makes more money than Tom Brady; what else do you need to know? Actually, the way they've been compensating guys in recent years, Garoppolo's overcompensation isn't as egregious as it once was, but they're certainly not getting the value out of him like teams have got out of Brady…or are getting out of rookie contract guys like Josh Allen or Kyler Murray, to name a few.
That said, he's at least good enough that my biggest question about the 49ers upcoming season is whether or not Garoppolo can stay healthy. Do they have any other areas of need?
Looking at their league rankings, their passing production is only about average (because Garoppolo is not great), but everything else is fine. You'd probably like to see them generate more turnovers on defense, but nothing else really jumps out.
Which is good, because they are WAY over the salary cap as of the time of this writing. They wouldn't be if they weren't paying an injury-prone really good quarterback elite quarterback money, but what can you do? They have nine draft picks, but only one of those comes in the first two rounds with a late second round pick, so that should be manageable.
It's kind of ironic that the very guy that's sort of hamstringing the team is also the guy whose health is most important and will determine what sort of season the organization has. Not only is Garoppolo a really good quarterback, when healthy, but the 49ers also haven't had any extremely capable quarterbacks behind him, so it's a huge dropoff if he gets hurt. For his sake, he better hope he doesn't, because he's going to need to find a team that wants to sign him next year.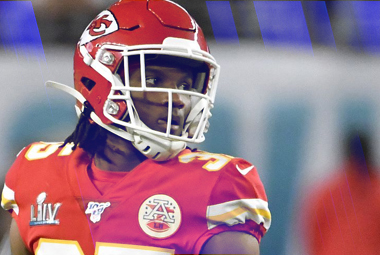 Charvarius Ward - Cornerback - Three Years: The 49ers have only had one major free agent signing, which is one more than I expected given their salary cap situation, and that is of Charvarius Ward to a three-year deal worth as much as 40.5M. Of that money, 26.62 is completely guaranteed and 12.025M comes in the form of signing bonus.
The signing bonus is structured to kick the can down the road a little bit. It is spread out over five years, so there are two, "Dead Cap," years at the back end of this contract. Those will be in the 2025 and 2026 seasons. That was obviously necessary as this signing put the 49ers way over the salary cap no matter what else was done with the contract.
The team also has the option of exiting the contract after the 2023 season, and if they do, they'll only absorb cap hit equal to three years of the signing bonus, but I would expect Ward to play all three seasons of this contract.
Charvarius Ward was drafted by the Kansas City Chiefs in the 2018 NFL Draft. He has played his entire three years, to this point, with the Chiefs organization.
Ward has had a few minor injuries here and there, but has appeared in well over half of the games throughout his first four seasons in the league. When in the game the last three seasons, he has been on the field for 85%, or more, of his team's defensive plays.
In his 56 appearances, Ward has racked up four interceptions (two of them last year), one forced fumble, one sack and 222 tackles (of which 168 have been solo efforts).
Ward is primarily a pass coverage guy who is good at staying on the receivers and getting them to the ground quickly in order to limit yards after the catch. The opponent QB Rating results have been mixed season over season, but that's mostly just to do with whether or not he happens to get any picks in a given year.
Either way, this is a decent move for the 49ers as Ward should help them in pass coverage.
With that, I would say that 49ers fans can expect more of the same from last year, as long as Garoppolo stays healthy. I would expect them to be competitive in most of their outings, even against some of the better teams in the league, so I think they'll be in the playoff mix…but seriously doubt that they will win it all. They might have an easier path to the Wildcard as Seattle beat them twice last year, and I wouldn't expect that to happen in 2022.
TAMPA BAY BUCCANEERS
You could look over the last several Tampa Bay Buccaneers seasons, but it would be pretty pointless. Tom Brady would leave the New England Patriots in advance of the 2020 NFL Season, signing a three-year deal (two years with a third year option) with the Tampa Bay Buccaneers of the NFC South.
The 2020 season would be the second under Head Coach, Bruce Arians, and obviously, the arrival of Brady changed everything. Having the greatest NFL quarterback of all-time tends to improve a team's situation a bit, as you might have guessed.
The Buccaneers would immediately win a Super Bowl, having brought in additional receiving pieces such as Rob Gronkowski and Antonio Brown to help out alongside Mike Evans. For his part, Brady was reinvigorated and phenomenal, throwing for 4,633 yards, and 40 TD's to 12 INT's.
As ridiculous as those numbers were, Brady would improve on them in the 2021 season when the 44 year old man threw for a career high 5,316 yards to go along with his 43 TD's to only 12 INT's.
However, the Buccaneers would get knocked out of the NFC Playoffs in the Divisional Round, losing to the eventual Super Bowl Champion Los Angeles Rams. After that loss, and with surprisingly little fanfare, the Greatest of All Time quietly hung up the cleats with surprisingly little fanfare and retired.
Except, he didn't.
Almost as soon as Brady…sort of (?)...announced retirement, he would go on to announce that he was coming back.
It was around this point that any number of rumors started to swirl. One of the stranger rumors that I heard is that Tom Brady wanted to emulate his one-time idol, Joe Montana, the man after whom he modeled his play…and move back home (Brady is from San Mateo) to bring another Lombardi Trophy to his childhood team, the San Francisco 49ers.
There are a few reasons that I consider that rumor ridiculous.
1.) As we had just discussed in the San Francisco 49ers section above, the 49ers are OVER the salary cap, so how are they going to pay Brady?
Granted, TB12 has less money coming to him this year than Jimmy G., so I guess that offsets, but then you have to find a trading partner for Jimmy G…who is an injury prone quarterback in the last year of his contract and is arguably overcompensated anyway.
In other words, the first problem is that the 49ers would have to be able to pay Brady, and in order to do that, would have to find a trade partner who wants Jimmy G. for only one year and wants to absorb his massive contract.
No takers.
2.) The other problem is that the third year of Brady's contract is a team option. In other words, and everyone knew this, for Brady to unretire does not change the fact that the Tampa Bay Buccaneers still have rights to him for a year.
Hypothetically, then Head Coach, Bruce Arians, was asked what it would take to get Brady in a trade. Arians suggested that, "Four First Round Draft Picks," might be enough. Arians probably wasn't getting, as I am sure he would entertain that.
Of course, even if the 49ers had four First Round Draft Picks to trade (they don't have any first rounders in this draft), even trading them for Brady would leave them stuck with Problem #1, no way to work Brady in under the salary cap and nobody who is going to want the last year of Jimmy G's contract.
3.) Why would the 49ers want to do that?
No, no, hear me out!
Brady has done well with the Buccaneers, in part, because he has been able to put the receiving pieces that he likes into place on offense. One of the major pieces in Brady's arsenal, both with the Buccaneers and in his last few years with the Patriots, has been Future Hall of Fame Tight End, Rob Gronkowski.
Okay, so think about this: Even if the 49ers could attract Brady and somehow trade away Jimmy G. and get another team to cover enough of the latter's compensation, the 49ers STILL aren't going to have any cap space and certainly not enough to bring Gronk into the fold–much less whoever else BRady might happen to want to play with.
In other words, it just doesn't seem like Brady going to the 49ers would work.
Granted, he would be an improvement to Garoppolo, but unless the 49ers strongly believe that would be the entire difference between winning and winning a Super Bowl, it wouldn't be worth it. In both cases, they still don't know what they are doing after this season, unless the team and Brady were to agree to some sort of an extension right away. Who knows? Brady might retire after this year. He's going to be 45 at the start of the season and, even if Gronkowski believes he could play until he's 50, I have to believe he would be done if he were to ever suffer another serious injury.
Don't get me wrong, it's fun to think about, but I say, "No way," was there any truth to this one. There were just too many obstacles.
The other rumor swirling about was that Brady wanted to go to the Miami Dolphins, where he would sign an extension and become part owner of the team. Not only was that part of the rumor, but it has also been suggested that the recently retired Head Coach of the New Orleans Saints, Sean Payton, would be joining Brady down in South Beach.
For his part, Payton denies this rumor outright.
I think this is more likely than the 49ers situation, but I still don't put a lot of stock in this one. The two key points that benefit this rumor are:
1.) The Miami Dolphins, almost inexplicably (until stuff came out and he sued the team) fired former Head Coach, Brian Flores, despite the fact that Flores and the Dolphins almost made the Playoffs in the 2021 campaign and Flores has a winning record coaching them.
As it turns out, Flores alleges that Miami ownership wanted to pay him to intentionally have the Dolphins, who are reasonably good, lose games so they could get a higher draft pick. There are also rumors that the idea was to get Brady on the team and put some quality young receivers around him, via the draft, but I think those rumors are a little far-fetched.
Although, the part where Flores got fired was interesting.
2.) The second reason that this is more likely than the 49ers situation is because the Dolphins actually do have cap space and could have brought in both Brady and Gronkowski while perhaps adding some other pieces to the team.
On the other hand, there are a few reasons that I doubt there was any truth to the rumors:
1.) Again, the Tampa Bay Buccaneers would have to be willing to trade Tom Brady. What nobody seems to be able to wrap their head around, for reasons that are beyond my comprehension, is the fact that Tom Brady effectively belongs to the Buccaneers for one more season if he wants to play. The Buccaneers have his rights, so if you want Brady, then you will have to present a trade offer than the Buccaneers would agree to.
What trade with the Dolphins would the Buccaneers be interested in? No, really? Any ideas? I certainly can't think of one.
2.) Brady knows that the Buccaneers have the rights to him for one more season, and almost certainly would not trade him for anything that anyone could realistically offer for a 45 year old quarterback, even if that quarterback is still the most productive in the league and the Greatest of All-Time. At his age, Brady is always one hit from never playing again, in my opinion.
He might be great, but it's not like you can count on him to still be around five years from now.
3.) Because of #2, if Brady wants to play beyond the 2022 NFL Season, then he will be an unrestricted Free Agent who can sign a contract with whatever team wants him. I imagine there would be some takers, probably even including the Tampa Bay Buccaneers, and Miami, depending on how Tua looks this season.
In any event, both he and Payton (if that was ever the, 'Plan,' and I'm highly skeptical) could just go to Miami next season, if they really want to. Of course, that seems really unlikely now, unless Mike McDaniel is meant to be a placeholder coach.
Okay, the final rumor that we will address is that Brady no longer wanted to play if Bruce Arians was the Head Coach. That's the most likely rumor to be true and would also explain why Arians has stepped down, in favor of some role in the office, with Todd Bowles being promoted from Defensive Coordinator to Head Coach. In the meantime, Byron Leftwich (who Brady really likes) has been promoted to Offensive Coordinator, so it will effectively be he and Brady calling the shots on offense.
The fact that Bowles is not Bill Belichick aside, this looks pretty similar, in terms of coaching structure, to Brady's time with the New England Patriots. I'm not going to go as far as to say I think this rumor is true, but if you put a gun to my head and told me to pick true or false, true is the one that I would go with. Unlike the other two rumors, everything about it seems plausible.
Of course, Arians denies that Brady would only come back if Arians stepped down as H.C., but is there any reason he wouldn't deny that?
In terms of team needs, I mean, the Buccaneers were great at everything last year. When you get into the Playoffs, at least the way it should be, is that any game could go either way and it just seems as if last year was not the Buccaneers' year. In the best case scenario, a playoff-bound team usually has to beat at least two of the best teams in the entire league, but it's usually three, if not four.
They just couldn't get it done against the Rams in the end of the game last year, with Matthew Stafford out Brady-ing Tom Brady with a closing drive to win the game.
If you really wanted to get nitty, the Buccaneers allowed their opponents more than 4,000 yards through the air and were 21st in that regard. That's really their only area of weakness. While they do come up with a lot of Picks, I notice that they also allow a ton of big gainers in the secondary.
Russell Gage - Wide Receiver - Three Years: You can be almost certain that this three year deal worth up to 30M for Wide Receiver, Russell Gage, had the stamp of approval from both Byron Leftwich and Tom Brady. In all likelihood, I would say that they are looking for Gage to fill the role that Antonio Brown did before departing the team in one of the strangest ways ever.
Coming over from Division-Rival Atlanta Falcons, Gage is a former sixth round Draft Pick taken by the Dirty Birds in the sixth round of the 2018 Draft. Cage has played his entire career with the Falcons, at least leading up to this 2022 NFL Season, and has produced significantly over the last two seasons, which is what we will look at.
Between 2020 and 2021, Gage has appeared in 30 of 33 games and has amassed 138 pass receptions for a total 1,556 yards. All told, that comes out to nearly 52 yards per game in production. On top of that, Gage has had four touchdown receptions in each of the last two seasons, and his longs of 35 and 49 yards show is capable of getting downfield when called upon.
Cage has come down with the reception in more than two-thirds of his targets, and quarterbacks throwing the ball his way have enjoyed average or above QB Ratings. Of course, those quarterbacks have likely had a few more errant balls result in Interceptions than we expect to see from Tom Brady.
This three year deal of up to thirty million would have twenty million guaranteed, of which a little over six million is in the form of signing bonus. The Buccaneers have the option of releasing Gage in advance of the 2024 season, and if they do, would eat 2.167M in dead cap hit.
I like everything about Gage. What you have with him is a wide receiver capable of doing just about everything and finding some unoccupied real estate anywhere on the field. Beyond that, even when he does catch the ball short of moving the chains, he shows an excellent awareness and ability, whether it be by breaking tackles or with pure speed, to get wherever he needs to in order to move the sticks and by his team another set of downs.
With Gronkowski likely coming back, I don't know that Brady really needs the extra help, but it looks like he's got it and I expect Gage to perform to an even higher standard now that he has the greatest to ever play the position throwing the ball to him.
The Buccaneers have had a few other signings, but the most notable have been to bring back Running Back Leonard Fournette as well as backup quarterback Blaine Gabbert, so Russell Gage is the only significant new face in the locker room at this time.
The Buccaneers also have six Draft Picks to work with, but as you would expect, they all come in the later parts of rounds. That said, they still have a first rounder. I don't see any other moves in Free Agency, at least nothing major, as they appear to already be over the salary cap at this time.
TENNESSEE TITANS
The Tennessee Titans have recently emerged as the team to beat in the AFC South, but are already well over the 2022 salary cap as it is, so they don't have any real room to make any major moves in free agency.
They went 12-5 in the regular season last year before losing in the Divisional Round of the Playoffs. They have a, "Bend, but don't break pass defense," that creates a better than average number of turnovers and is good at not letting teams reach the endzone by aerial means, but at the same time, they give up more than a league average number of yards through the air.
Of course, that's largely because they have the second best rushing defense in the league, so the air is the only way to even attack the Titans. Their defense is just stout all the way across the board and doesn't really need any improvement, which is good, because the Titans lack the cap space to add any pieces.
Their passing offense was just below league average, all things considered, during the 2021 season, but that's offset by the fact that they have probably the third best ground game, on offense, in the entire league. Despite sub-mediocre production through the air, the Titans put it all together to score the 15th (average) most points in the league, but that gets contrasted by allowing the sixth-fewest points in the league to their opponents and resulted in a +65 points differential last season.
In the regular season, the Titans beat some of the best teams in the league, which include the Bills, Chiefs, Colts (twice), the Super Bowl Champion Rams, Saints, 49ers and Dolphins. They even had winning record against teams who would go on to make the playoffs.
Playing a hard-nosed style of football that's not really seen in much of the league anymore is enough to give them a chance against anyone. That being said, the team that they had last year is basically the same one they are bringing back, and because of the cap situation, they didn't have the room to do much in free agency. They managed to find enough room to bring in consistently productive Tight End, Austin Hooper, to help out in the passing game for one season, but that's about it.
WASHINGTON COMMANDERS
I thought for sure that DeShaun Watson was going to end up with the Washington Commanders, because bringing in someone who was accused by some twenty women of sexual harassment seems like it would be very on-brand for the organization. Instead, they did a trade with the Indianapolis Colts that would see Quarterback Carson Wentz don a Commanders uniform for the upcoming season.
That's technically NOT a free agent singing, so we will talk about Wentz here.
Carson Wentz played the first five of his six NFL seasons with the Philadelphia Eagles. During that time, he was part of a Super Bowl winning team, though Nick Foles was the quarterback to actually start in that Super Bowl and win the MVP honors for that outing.
There was some controversy as to which of the two quarterbacks should ultimately stay with the Eagles' organizations, but ultimately, the franchise would decide to trade Foles over to the Jacksonville Jaguars. Ultimately, Foles would only start four games for that organization, all of which were losses.
Remaining with the Eagles, Wentz continued to struggle with minor injuries, having only started every game in an NFL season during his 2016 and 2019 seasons.
By the time he departed the City of Brotherly Love after the 2020 Season, Foles had started in 68 games and completed 1,562 of 2,492 passes (62.7%) for 16,811 yards (247.2/game), 113 Touchdowns and 50 Interceptions. He left that organization with a QB Rating of 89.2, which is reasonably good for a second-tier starting quarterback or high-end backup, but hardly elite.
The main knocks against Wentz, at least in statistical terms, are a good but not great TD:INT ratio and poor yards per attempt. Only about a third of his passes went for first downs, so you're really good to need someone who picks up yards in bigger chunks if you want to hang with the best offenses in the league.
Wentz would go to the Indianapolis Colts for one season, during which it seemed like he was back in the best form he'd ever been in. Starting in every game, Wentz completed 322 of 516 passes (62.4%) for 3,563 yards (209.6 YPG, a career low), but most notably, threw 27 touchdowns against only seven interceptions, a nearly 4:1 TD:INT ratio…which is pretty incredible. HIs Yards/Attempt, while not a career high, were better than they had been over the last two seasons.
With that, the Colts would trade him to the Commanders?
Why?
There are a few media outlets that would suggest his play had nothing to do with the Colts dealing him away to the Commanders. From the Sporting News:
His lack of strong leadership skills
His "resistance" to hard coaching
His mercurial play style
Wentz's intangibles — or lack thereof — coupled with his uneven season with the Colts, eventually led to the trade. Those, coupled with Wentz's wilting in the limelight in tough spots, made the decision easy for the team to move on.
And, according to NBC Sports:
The guy possesses (or possessed, anyway) unique physical abilities that made him, briefly, a transcendent NFL quarterback, which is great. But it sure sounds like he's a nightmare in the locker room and in coaching sessions.
And now that Wentz can no longer conjure the magic he once did on a football field, the resistance to hard coaching - something we heard about his time in Philadelphia, along with the underwhelming leadership - is probably rubbing most folks the wrong way.
Anyway, that seems like a strange reason, but if you have a better suggestion, feel free to let me know because I can't think of any.
I'm also confused by this talk of, "Late Season Collapse," as the Colts started the season 0-3. In fact, the Colts would actually go 6-3 in their last nine games, with two consecutive losses to end the season. While the Colts took a loss to the Jacksonville Jaguars in Week 18 that shocked everyone, I would hardly consider losing a mere two games some sort of major, "Collapse."
Besides, the Week 17 loss would come to the Las Vegas Raiders, who themselves went to the Playoffs. Granted, they probably wouldn't have (all else equal) had the Colts beat them, but it was a fringe playoff team beating another fringe playoff team. Wentz didn't put up big numbers in the Raiders game, but he was decent, completing almost 60% of his passes and throwing one touchdown against no interceptions.
Besides, if you read the entirety of those articles, and a few others, it sounds like the Colts locker room had enough of Wentz long before that season-ending loss to the Jacksonville Jaguars.
I don't know what my expectations are for Wentz with the Redskins, because the Redskins are simply not a very good team and seem to always be mired in one form of turmoil or another. I don't think it will be to any great effect, but I would expect Wentz to continue to at least play at a competent level.
In terms of the Redskins' needs, looking at the 2021 season, they're not good at much of anything. They're in the Top half of the league in both rushing yards (barely) and have a Top Ten rushing defense (yards and touchdowns allowed), but are in the bottom half of the league in most other offensive and defensive categories. They may have gone 7-10, but they get to play in a weak division with the even worse New York GIants and still had a -99 Points Differential on the season. In other words, not counting the extra point or 2PT conversion, the average result of a Redskins game has them losing by a full touchdown.
Their only wins over teams who would go to the 2021 Playoffs came against the Tampa Bay Buccaneers, which was a huge upset, and the Las Vegas Raiders, who as we just discussed, were only a fringe Playoff team last year. The remainder of their soft schedule consisted of either losing to superior teams or beating up on some of the worst teams in the league, such as the Falcons, Panthers and Giants twice.
The Carson Wentz trade has also put them over the salary cap, so they don't really have any room to maneuver to improve in any areas of need, though Wentz is at least an improvement, or should be, to Taylor Heinicke…although, who wouldn't be? If nothing else, I would at least expect Wentz to throw fewer interceptions.
With that, the Redskins haven't made any other significant free agent moves this offseason and don't really have any room to do so.
CONCLUSION
Finally, that's all of them! If you're still with me after all of this, congratulations, you must really love football!
If you haven't read through all of the teams and only stopped by to look at a particular team, or perhaps there were a few specific players you were interested in, I still thank you for taking the time to scroll down this far.
I'm hoping that David Green ends up covering the first round of the NFL Draft, because I don't really follow college football and would mostly just be repeating stuff other people have said if I do it…there would be many links and citations!
Beyond that, there will be an article within the next few days in which I look at the NFL teams who have changed their coaches this season, so make sure to keep an eye out for that one. While there was the usual shakeup to end the regular season; there might have been more moves that came after that than you might think.
Either way, thank you again! Which NFL team do you expect to be the most improved from the 20221 Season to that of 2022? Let me know in the comments!
Posted by
Mission146