Introduction
On Sunday, June 21st, 2020 the Pittsburgh Steelers' starting superstar quarterback, Ben Roethlisberger, virtually spoke at a conference for Christian men. He outspokenly claimed that his faith has helped him to overcome his addictions as well as selfish behaviors over the course of his career in the National Football League.
The Man Up Pittsburgh event is held every year by Urban Impact in association with the Pittsburgh Steelers' head coach, Mike Tomlin. The event is a 90 minute conference that supports and educates men to be strong Christian leaders of their families as well as fostering awareness of the incredibly negative impact of fatherlessness among the vulnerable children of this time. This event was held on Father's Day this year, but was forced to be held virtually due to the treat of the spread of the devastating coronavirus.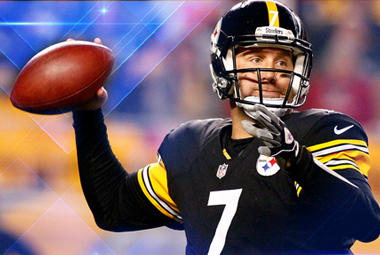 Speech during the Man Up Pittsburgh Conference
Throughout this important and influential event Roethlisberger spoke about his off the field issues that he has fought over the course of his career in the National Football League. He disclosed his addiction to both alcohol as well as pornography, and his selfish and inappropriate behavior that he has exhibited over the last decade or two. Ben expressed how he is like everyone else who is just a human being who makes mistakes while being a high profile athlete. He explained how he has turned to the Lord and the grace of God for the strength and guidance to overcome and correct his off the field vices that have negatively impacted his life and his family.
Off the Field Issues
Throughout the outstanding football career of the larger than life quarterback of the Pittsburgh Steelers, he has had several incidents that have plagued him off the field. Roethlisberger was accused of sexual assault on two separate occasions. Although he was never convicted of a crime involving these episodes, Ben was suspended by the NFL for violating the National Football League's personal conduct policy.
Self admittingly Roethlisberger has been selfish, and he has used his platform as a high profile NFL athlete for the wrong reasons especially early on in his professional football career. He expressed that he was not a good teammate, husband, or father too. Big Ben claims that he has become stronger in his faith, and that he has changed to be more selfless and a better overall Christian person.
NFL Achievements, Awards, and Honors
The quarterback coming out of Miami of Ohio that the Pittsburgh Steelers wisely selected with the 11th overall pick in the 2004 NFL draft has racked up quite a solid list of accolades over the course of his 16 year NFL career. Roethlisberger is a two time Super Bowl champion (XL, XLIII). He was selected to the NFL Pro Bowl six times (2007, 2011, 2014, 2015, 2016, 2017). Big Ben has led the National Football League in passing yards twice (2014, 2018). He was also named the NFL's offensive Rookie of the Year in 2004 as well.
Media Statements
"It's not always easy," says the Pittsburgh Steelers starting quarterback Ben Roethlisberger. "People don't realize all the time that us athletes, we're human. We sin like everybody else. I am no different. We make mistakes. We get addicted to things. We sin. We're human. I think sometimes we get put on this pedestal where we can't make mistakes. I've fallen as short as anybody. I've been addicted to alcohol. I've been addicted to pornography, which makes me then not the best husband, not the best father, not the best Christian I can be.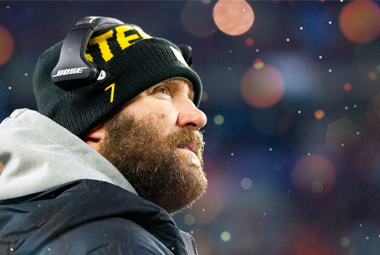 "But you have to dedicate yourself and understand that you can get out of it because of the grace of God and him saying, 'Listen, you're good enough for me the way you are. You don't have to be perfect.'"
The Man Up Pittsburgh event is designed to and aims for attaining the goal of, "Encourages and teaches men to be godly leaders for their families, and raises awareness of the devastating impact of fatherlessness among youth today."
"Now more than ever, it's cool to be a Christian, especially professional athletes," Roethlisberger explained. "One of the things I want to tell guys and tell people out there, I can be a really good athlete and a Christian. It's not one or the other. I can do both. I want it to be known to all of the young men out there. It's cool to be Christian and be an athlete. Go ahead and be the best athlete you can be and see if you can be a better Christian. And that's what I'm trying to do now. I'm trying to be a better Christian than I am athlete and football player. I push myself every day to do that, and it starts here. It's not always easy."
"Last year, we went through a crazy offseason," Roethlisberger proclaimed. "All I thought about was getting back on the football field, and I was like, 'God, you're going to give me all this redemption. I'm going to go out there, I'm going to prove everybody wrong, I'm going to win a Super Bowl, and we're going to give you all the glory, and this is it. This is my comeback year.' And the second game, I tear my elbow. That was God being like, 'Hold on, it's not your plan of coming back. It's got to be my plan.' So I had to pump the brakes.
"Those are the wake-up calls that he gives us to say, 'Hold on now -- don't be selfish and do it on your time. We're doing it on my time.'"
"I'm so thankful that this injury happened during my walk that I'm in now," Roethlisberger stated. "I don't know that I would've been able to handle it a few years ago, five, six, seven, 10 years ago. I know that my faith wouldn't have been as strong. Now that I know what it's about, it's easy to say, 'Hey, God, this is in your hands. I'm going to go train my butt off to get back out there, and whatever you have for me, I'm ready.'"
Sources:
"Ben Roethlisberger", pro-football-reference.com, June 24, 2020.
"Steelers' Ben Roethlisberger says faith has helped him deal with off-field addiction issues", Brooke Pryor, espn.com, June 23, 2020.
Posted by
DavidGreen