And...Should There Be a Betting Line
Recently, Peyton Manning played in not, 'One of the worst,' as many media outlets like to claim, but absolutely the worst game of his NFL Career. He completed five out of twenty passes for thirty-five yards, zero Touchdowns and four Interceptions. This game was undoubtedly the worst game of Peyton Manning's career, to insinuate that it might not be the worst game by describing it as, 'One of the worst games,' is an insult to every single game in which Peyton Manning ever took the field.
I sincerely hope that I am not putting too fine a point on this, but Peyton Manning, in twenty throws, only managed to complete one more pass to one of his teammates than he did to the other team. Furthermore, those Interceptions (before accounting for the change in possession) resulted in quite nearly as many Return Yards as Manning managed to amass on throws completed to the players to whom he is supposed to be throwing.
I will say that Peyton Manning is always a class act, and he handled the post game interview with tremendous dignity and aplomb. I had the opportunity to watch that game and also watched some of the coverage after the game, thus, I can assure everyone that Manning took full responsibility for his considerably poor play. It has been reported that Manning is suffering from a torn Plantar Fascia in his foot that has progressively gotten worse, but even though Peyton Manning is expected to be out of action until at least Week 15 against the Pittsburgh Steelers, he did not blame his injuries in any way whatsoever for his performance and largely dispelled any suggestions that the injury might be the most contributing factor.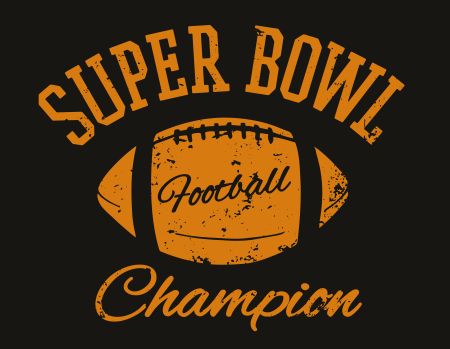 It is also worthy of note that Manning's lackluster performance is not limited to this isolated game in which he had a QB rating of zero. If we look at Peyton Manning's QB Rating for the season as a whole, even taking that game out of consideration, (which is really easy to do because the numbers involved are so minute) we see that Manning has amassed a QB Rating for the season of 75.6. If we compare Manning's QB Rating for this season to my favorite player to use for such comparisons, Tim Tebow, we will at least note that Manning's QB rating is three-tenths better than Tim Tebow's career rating, at least, until we factor the Chiefs debacle back into the equation.
That's the same Tim Tebow who is ten years younger than Manning and has not taken a regular season snap since 2012. Tim Tebow also had two more effective years for the Broncos that Manning's current campaign to date, again, if you include the Chiefs disaster.
Once again, it has been reported that Peyton Manning will be back in Week 15 against the Pittsburgh Steelers, however, he might not be in for long if backup Brock Osweiler continues to perform admirably and Manning reverts to poor performances. Aside from the question of whether or not he wants to, I think that the two largest factors that contribute to whether or not Peyton Manning will return for a 2016 campaign are:
A.) How he performs in the last few games of this year and/or the Playoffs.
B.) If he wins a Super Bowl.
If he either wins a Super Bowl or performs badly for the last few games of this season, unfortunately, respect for a body of work only takes you so far in the NFL and teams need to win now. It can be presumed that Manning played reasonably well in the event that the Broncos win the Super Bowl, but I think that Manning would almost certainly go out on a high note with a Super Bowl win, especially in light of his nagging injuries and his poor performance the majority of this season.
The Broncos are also a high value team to the extent that they are poised and ready to win NOW, so I think that a poor performance by Manning the last few weeks of the regular season and/or the Playoffs could doom him. When you have the sort of well-rounded offense and juggernaut defense that the Broncos are in the fortunate position of enjoying, then you have to put the pieces of the puzzle in place in order to win NOW.
The aspect of this that fascinates me is not whether Peyton Manning will return to the Broncos next year, but the question, 'If he doesn't, will he play for another team?'
There are only a number of teams for which this would be a mutually agreeable decision, even at a dirt cheap price. We must keep in mind that a team only need win three or five games in a row in order to be a Super Bowl Champion, (having made the Playoffs, of course) but Manning would need to play for a team that could realistically get to the Playoffs as, in all likelihood, this would be Manning's final season. I'm certain that there might be a dual-option for a second year in any such contract, which contract would very likely be extremely performance incentive laden, but I can't imagine Manning failing to make the Playoffs for the 2016 Season and coming back for another year.
With respect to where he would play, I believe that you certainly want a division contender that does not have an established quarterback. I cannot imagine that Manning would want to roll the dice on likely getting in as a WildCard, so the AFC East is out. I would also suggest that the AFC North is out because the Browns went 7-9 and nearly made the playoffs last year, but that was just a flash in the pan and they have returned to normal putrid form, and the other teams in the North are set at quarterback.
In Manning's current AFC West, I think the only team that is not definitively set at quarterback is the Oakland Raiders, and they probably are. Despite a reasonably good start to this season, the Raiders have largely faded and I don't think Manning could imagine them as a contender against the Broncos. The other teams in that Division are set at Quarterback.
An interesting prospect is the AFC South which would make Manning a rival for his Colts' replacement, Andrew Luck. If this season is any indication, that Division is so putrid that virtually any team has a chance to win, but the Colts and Texans are both set at Quarterback. Furthermore, I actually do not believe, 'Titans,' and, 'Contender,' are words that should be used in the same sentence. The Jaguars might be willing to give Manning a try over Blake Bortles, but it is difficult to imagine Manning playing for them as they would be an ultra long-shot to win the Super Bowl, even assuming they squeeze out a Division win next year.
The NFC South is either set at Quarterback or doesn't have any contenders. That is especially true if the Carolina Panthers post up another monster year next year. The NFC North is comprised of teams who are set at Quarterback. I believe that either the Redskins or the Eagles could be a potential destination for Manning in 2016. Any team in that Division is a contender to win, by virtue of everybody being so damn bad, and I think either of those teams could win four in a row with some (read: a lot) of luck. I'm not sure that either offense is particularly suited to Manning's style of play, but they could bring in some parts, and Manning would be a terrific draw at the gate and on TV sets one way or another.
The NFC West presents an interesting possibility in the San Francisco 49ers who are likely to inform Colin Kaepernick that his services are no longer required at the conclusion of this season, but the Niners probably don't have the coaching to make a reasonable run and there is at least one time in the Division (maybe two) who will be substantially better than a Manning-led 49ers. It's possible, but I don't see it happening.
Regardless of what Manning does the rest of this season, I think that if he wants to play somewhere, then he very well could play somewhere. This Line is not being offered, (because I am not a handicapper) but if Manning does not win the Super Bowl this season AND is not re-signed by the Broncos, then I would suggest that a nice Line would be YES -140, NO, +120.
I am not accepting any bets on those Lines!
I would definitely think that the most likely scenario is either the Redskins or the Eagles, but probably the Skins because Chip Kelly's style is not at all compatible with Peyton. I think that the 49ers and Jags are very outside possibilities, but I think there is enough there that he will find a home if he wants to try, perhaps, one last time.
Posted by
Mission146
Sorry, an internal error has occurred. The error has been logged and will be reviewed.
In the meantime, please try your request again if you haven't already.
If the problem occurs more than once, rest assured that it will be investigated and fixed soon.