Bonus Game Variants (Part 1 of 2)
Generally, when we think of, "Bonus Games," which are often termed, "Free Games," much to my chagrin, the immediate assumption is that the statement is referring to a slot game or Video Keno game. While that is usually true, there are a few Video Poker Games out there with Bonus Games that might be desirable for players who enjoy such features.
For the purposes of this Article, the only games that are going to be considered are Video Poker games that have Bonus Hands that are in some way still based on Video Poker. Therefore, games such as, "Wheel Poker," will not be considered and will be reserved for a later Article on games with random rewards.
Triple Ace Poker
This is probably the only entry on this list that is not an IGT game. The manufacturer of this unique game is Spielo GTECH and it can be found on their Pick & Play devices and perhaps other Spielo devices.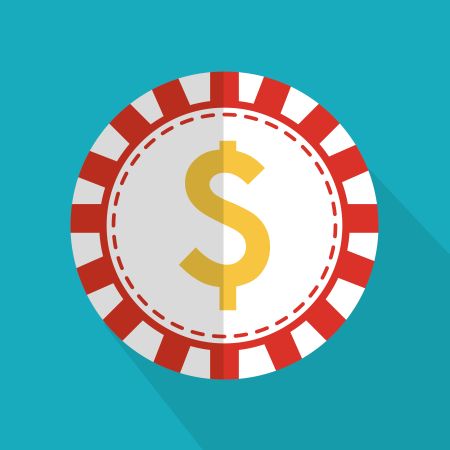 The most unique aspect of this game is the fact that the player need only bet five credits, but the downside is that the Base Paytable is awful on the low end. Aces or Better and Two Pair (Even Money) are the lowest paying hands while Trips with anything but Aces only pays two-for-one.
That would usually make this game unplayable, but the paytable has a few other intricacies that bring it back within reason. FH/Flush is 9/6, Three Aces pays 7-for-1, Aces Full pays 20-for-1, other Quads pay 40-for-1, Quad Aces pay 70-for-1 and Straight Flushes pay 100-For-1.
The main component that brings the return in line with more traditional offerings is that any final hand of Three or more Aces results in eight Bonus Games with a multiplier of 2x, 3x or 4x with the mean multiplier being 3.2x. Each set of Bonus Games can re-trigger ONE new set for up to eight sets of Bonus Games.
The Variance of this game is wicked and short-term results will be largely incumbent on how frequently the player hits Bonus Games. There are also a plethora of Strategy Changes compared to just about anything else such that our own JB said this would be a very difficult game to analyze properly.
For a start, though, you hold a lone Ace over any other pair and you would hold a Pair of Aces rather than Two Pair. You will also find yourself holding far fewer Royal Draws than any other game often in favor of a lone Ace, or even throwing an entire hand away!
May the gambling Gods be with you if you choose to play this Variance Nightmare. Granted, it's a lot of fun, but with a bad strategy, your returns can easily resemble those of a slot machine.
Atomic Fever
I can only speak to Wizard's page on this game as I've not had the opportunity to play it. It appears that there are four atoms that get charged at random and, if all four are charged, the player gets five Bonus Games at 2x pays which can be retriggered.
I'll admit that I'm typically not a fan of sixth credit games, but I'd probably try this one if it had a paytable north of 99%, given the feature. I will cite that the feature does not change the base strategy, which I tend to like for a six-coin per line game, and the 2x pays add a bit if excitement.
I typically don't like the sixth credit bet games because I don't like to see what would normally be break even hands lose a credit, but if I absolutely had to play such a game, this would be on my shortlist.
Chase the Royal
This is a simple Three, Five or Ten Play game in which a player dealt a pair of Jacks, Queens or Kings can opt to exchange them for a Three to a Royal hand instead. It's a bit of a stretch to call this a Bonus Game, but that's really the closest category I can think of for this one.
The player should always Chase the Royal given the chance pursuant to WoO, but the strategy is otherwise unchanged and the bet is five credits per hand.
I like this game because there is essentially no change to strategy and it doesn't require additional credits to be bet. The Variance, however, is quite high compared to the standard paytables.
Dice Fever
This game is similar to Atomic Fever in that the player must bet six coins and can win Free Games. In this variation, however, Free Games are five Free Games at 3x pays and are less likely to hit.
If Free Games are retriggered, then a winning retriggering hand is paid 5x rather than 3x. This game will obviously have more Variance than its Atomic Fever cousin given the lower probability, but greater return, of the Bonus Games.
Extra Draw Frenzy
This game is very simple, for an extra credit per hand, dealt Trips results in 3-7 extra hands in which the dealt Trips are drawn to.
Simply put, you want to run well on dealt Trips, all else equal. The feature is likely far more exciting on one of the Bonus Variants rather than something like JoB or Bonus Poker.
Extreme X Poker
The player bets six coins and receives five fever games for a final result of a Full House or Better. During these games, the player has the option to accept or decline a win multiplier on winning hands. The Bonus Games end if the player takes the multiplier.
This game is a beast that requires different strategies for each part of the initial hand and/or the Bonus Rounds. It's also a Variance Nightmare in which the high paying initial hands are required to even trigger the Bonus while normally break even hands lose one credit.
Conclusion
Of all of these games, I think I like Triple Ace Poker the best because it only requires a bet of five credits, has more Bonus Games (eight) than the others per occurrence and has a greater average multiplier than the games for which an extra credit must be paid for the Bonus Games.
Atomic Fever would probably be my second choice as the Bonus Games would be more frequent than Dice Fever, so even though the Bonus Games have a lower average return, the droughts without seeing them would not likely be quite as long.
Finally, I would probably be willing to try Extra Draw Frenzy as there are not any strategy changes as compared to the Base Game. I imagine a long series of not getting dealt Trips would eat a player alive, but it could be very rewarding when a player does receive dealt Trips.
I consider Chase the Royal (even with the improved return percentage) to be difficult to want to play because throwing away a known winning hand (always correct!) is a hard pill to swallow. That said, I do like that there is no bet increase and that the strategy otherwise remains unchanged.
I do not like Extreme X Poker because of the combination of Extra Bet and strategy changes. It would essentially be a slot machine for an unskilled player.
We will look at more Video Poker Variants with Bonus Games in a later Article. If any of these games piqued your interest, please visit the applicable page on WizardofOdds.com!
Posted by
Mission146