Introduction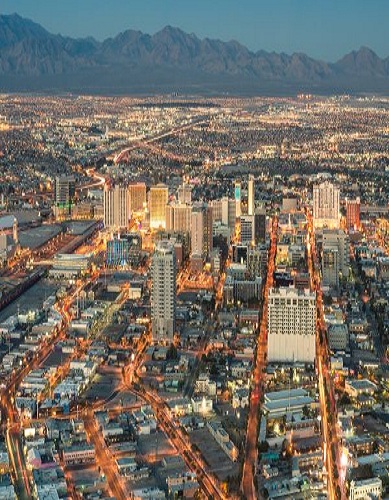 That's right, here I go again touting Downtown Las Vegas as the go-to place for all Vegas visitors, and why not? Here are twenty great things Downtown has to offer:
1.) Great Video Poker
Downtown Vegas is an area that features a highly concentrated number of casinos, and in these casinos, are great Video Poker games. Looking at the current listings from VPFree2.com, here are some of the games Downtown that pay over 100%:
California Casino: 100.17% Double Bonus
The D: 101.6% Loose Deuces Wild, 100.17% Double Bonus
El Cortez: 100.92% Downtown Deuces, 100.17% Double Bonus
Four Queens: 100.17% Double Bonus
Fremont: 99.95% Pick-Em Poker (Close Enough)
Las Vegas Club: 100.65% Joker Poker (Kings)
Main Street Station: 100.17% Double Bonus
Plaza Hotel & Casino: 100.17% Double Bonus
There is probably a wider mix of 100%+ Video Poker games, "Off the Top," in North Las Vegas, but the casinos are far more spread out. If you're even semi-serious about Video Poker, it would behoove you to stay Downtown and certainly to learn Double Bonus Video Poker using the many free tools available at Wizardofodds.com
The best part about these machines is, walking, you can probably get to any one machine from any other in fifteen minutes or less. Also, since 100.17% Double Bonus seems to come standard, you're not likely to be unable to find a machine to play.
2.) Low Table Minimums (Usually)
This may vary from casino to casino, with Golden Nugget often having higher table minimums than some of the other casinos, but $3 Craps is always going at Fremont and can, sometimes, be found at El Cortez. $5 Minimums on most other table games, with a notable exception being Baccarat, is pretty much the standard at other Downtown casinos.
Many of these casinos also have more favorable Blackjack rules than can be found on Strip casinos. Further, while it is true that even lower minimums can be found elsewhere, such as $1 Craps and $2 Roulette at Railroad Pass, to name one, these other casinos tend to be in the more remote areas around Vegas whereas the Downtown casinos are highly concentrated.
3.) You Can Still Get to The Strip (and Elsewhere!)
For someone just looking at a map, a drive from Downtown Vegas to The Strip may seem like a potentially daunting enterprise, especially given the potential for serious traffic, but it doesn't have to be. What many people don't realize is that, in addition to the city buses, a free shuttle can be taken from Main Street Station or Fremont out to Sam's Town on Boulder Highway or to The Strip and lets off at Harrah's. Additionally, the shuttle system can take a passenger to other properties just off The Strip, such as Gold Coast and the Orleans.
4.) Great Entertainment
In addition to the light show on the Fremont Street Experience, there is also a nightly free concert on Fremont Street with musicians ranging the entire gamut of genres. These concerts often take place on both ends of the Fremont Street Experience and they typically do a great job of making sure different genres are represented at either side. These are also extremely high quality musical acts with excellent equipment, so it's not going to sound like the free show at your local dive bar.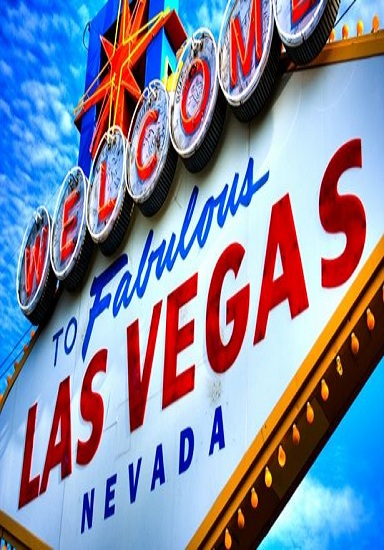 5.) There's Still Great Food
While there might not be the ultra-opulent five-star world renowned cuisine available at some of the restaurants at Strip casinos, there's still a wide variety of great eats to choose from in Downtown Las Vegas. From popular restaurants featured on national television such as The Heart Attack Grill to lesser-known but quality establishments such as Magnolia's, and even some semi-higher end steakhouses, Downtown offers high quality dining experiences at a fraction of the price.
6.) The Proximity of Casinos
Perhaps the most excellent thing about Downtown is how close the casinos are to one another, you can literally cross the street and be inside of a different casinos. Rather than having to walk fifteen or more minutes from one Strip casino to another (they're huge) you can walk five minutes to check and see if your favorite machine is available at a different casino or a less (or more) crowded table is available, whatever your fancy.
7.) The Drink Service
In my experience, the drink service tends to be much faster at Downtown casinos with the cocktail waitresses making their rounds in an expedient fashion. Furthermore, it seems that Downtown casinos are less likely to chastise Video Poker, Video Keno or Slot players to the extent that they need to bet higher or start paying for their drinks.
8.) The Full Gamut of Games
Again, concentration is a huge plus when it comes to Downtown casinos. Whether you fancy Sports Betting, Bingo, Live Keno, Live Poker or Table Games that you won't find anywhere else (such as Deuces Wild Hold 'Em Fold 'Em) at The D, Downtown is the place to go. The El Cortez, in particular, also does a pretty good job on staying up to date with, if not the newest, then at least reasonably new Video Poker games that sometimes are difficult to find elsewhere.
9.) People Watching
From street performers to partiers to people who are rapidly approaching Blackout drunk, Downtown presents itself as a great scene for people watching. Sometimes watching the crazy characters lining the Fremont Street Experience during prime time is as entertaining as the games and casinos themselves.
10.) Socio-Economic Diversity
It's true, from the cheap rooms at The D or El Cortez all the way up to Golden Nugget, where some rooms are comparable to Strip casinos, you'll see a wide range of people from all different walks of life in Downtown Las Vegas.
BONUS:
The comps tend to be much better than Strip casinos, as well. The same level of action at a Downtown Casino might generate Free Play and Free Room and food offers while that level of action at a Strip casino may not get you acknowledged in anyway whatsoever. In fact, some of the action I'm talking about generating comps wouldn't even meet the Table Minimum at some Strip casinos!
I was going to do an article about Ten Reasons to Stay and Play on the Strip, but I can't get past Number Three...
Posted by
Mission146