Introduction
It's time, once again, to bring up everyone's favorite topic: RESORT FEES!
Let's give some props to the Las Vegas Review Journal, from whom I am going to be citing and quoting two articles.
The first of the two is just to highlight how far we've come and how far backwards we've gone. Former CEO of Caesars Entertainment, Gary Loveman, had this to say about resort fees as recently as 2011: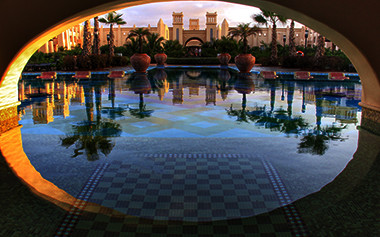 "We are taking a position that we are not going to be charging our customers resort fees," Loveman said. "This is quite an interesting conceptual debate and you can imagine our colleagues have had a lot of hours amusing one another on this topic. But it's our view that for our portfolio, it's best to position ourselves as not charging our guests resort fees."
Naturally, that worked until it didn't, but on the heels of (another) resort fee increase at select MGM properties, current Caesars Entertainment CEO, Tony Rodio, has this to say:
"Over time, at some point there's going to be the straw that breaks the camel's back," Rodio said. "I don't think we're there yet, but I want us to be very judicious and cautious about taking those rates any further. It's certainly a revenue stream that's hard to walk away from and it's been accepted at this point, but we're getting pretty high."
Once upon a time, I wasn't necessarily opposed to resort fees for high-end properties, perhaps I'm still not. However, that was at a time that resort fees looked a lot more like a fee and a lot less like a rate unto itself. Just read the quote above, CEO Rodio even (perhaps accidentally) refers to the resort fee as a, "Rate."
Can you imagine a day when there is a room rate for everyone of $0 accompanied by a resort fee of $300? I'm not even talking about a comped room, I'm suggesting that it's possible that they might literally just start calling the most basic rooms, "Free," and then have a resort fee that exceeds the maximum amount that the room ever cost to begin with.
Okay, maybe not that. But, the ratio of---rate:resort fee seems to be closing with each passing day. Let's do our best to look at the situation from all sides:
Why Resort Fees Are a Rip-Off
It's probably best for me to open with something that most readers are going to agree with, since you've made it this far, let's at least try to get you a little farther. Resort Fees, in their current state, are an unmitigated ripoff, and I will explain why: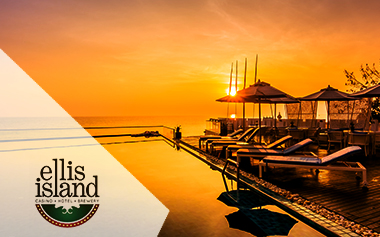 1.) Non-Resorts
Ellis Island Hotel and Casino is not a resort.
For those of you who think you're sitting in the lap of luxury there on Koval Lane, at the casino with the cheap cafe and a handful of $5 table games, it is my regrettable duty to report to you that your casino is not as nice or as lavish as The Venetian. It's a shock, I know!
Believe it or not, there are a number of Strip casinos (read: all of them) as well as some casinos Downtown (most of them) and some on Boulder Highway (most of them) and elsewhere around Vegas with nicer accommodations that the place you are now.
Why in the hell is Ellis Island charging a resort fee?
Why in the hell is the resort fee $25.99!!??
That's so patently ridiculous it's hardly a question that I can believe I had to type. I looked up rooms for August 8th, 2019 and it appears I can get two queen beds for $32.00 + tax, but then I also have to pay the resort fee of $25.99.
Remember that sentence up there about the room:resort fee ratio? That aged well!
I've checked all over their website.
And, they don't even bother to mention anything, "Resort-Like," about the place.
Anyway, "Resort Fee," in this and other cases just means, "Charge in addition to the rack rate that we don't necessarily have to mention until you check out." That would be one thing if the property could accidentally be mistaken for something approaching a resort if you're drunk and squint hard enough...but even then...Ellis Island is absolutely NOT a resort.
2.) The fees ARE ridiculous for what you are getting
Let's accept for a second that some places actually are bona fide resort properties. That being the case, it stands to reason that resort fees consist of additional amenities unique to the resort, that's why they are resort fees. With that in mind, let's use the Caesars Palace as an example of what we are getting:
For August 8th 2019, it looks like the cheapest available room based on rack rate is $729 + tax as well as a $39 resort fee. At least the resort fee is significantly less than the room this time.
Here's where we get into a fun little thing called, "Rip off number one":
If you want to create a Total Rewards online account, that rate will instantly drop from $729 to $543, so there you instantly get to save nearly $200 for doing exactly nothing. Since I'm (apparently still) Diamond, I get an additional 15% off of the latter rate.
Let's now take a look at what this resort fee gets you:
Okay, again with Diamond, I have no resort fee, but if you click resort fee on the booking screen it will say this:
Resort Fee Includes:
Daily in-room high speed internet access
All Local Calls
Fitness Center Access for two daily
Is that seriously all my $39 is supposed to be getting me?
I found a listing for resort fees elsewhere on the site, and the answer is actually, "Yes," that's all the resort fee is getting me. Apparently, they consider everything else either a room or property amenity.
I've got a place where you can access a fitness center, have included wireless internet access and could probably make local calls for free if you really had to and asked nicely for $9.99/month, and that place is called Planet Fitness. They extremely likely have better exercise facilities, too.
Imagine a gym opening somewhere and advertising that you can make all of the local calls you want, use their wireless internet and workout between the hours of 3:00p.m. the first day until noon the following day...and all at the low, low price of thirty-nine dollars per day. That gym would be the laughingstock of the community, at least, for the three or four days that it would be open.
---Okay, maybe that's a bad example, so let's go try to book a room at an MGM casino. I like the Bayside Buffet at Mandalay Bay, so I want to stay there in this scenario.
A king room at Mandalay Bay is apparently $199 for August 8th, 2019, without my putting in a player's card number or anything like that. We'll call that good enough for now.
The resort fee comes in at a wallet-slimming $37, which is nearly 20% of the room rate, so let's see what that gets us:
A $37 Daily Resort Fee plus applicable tax is applied to each hotel reservation and includes amenities that are sure to enhance your experience at Mandalay Bay. The resort fee includes: Property-wide high speed internet access (public spaces and in-room), unlimited local and toll free calls, airline boarding pass printing, notary service, and cardio room access for guests 18+.
Okay, so your local $37/day gym has decided to reduce its prices by $2 per day and is now adding toll-free calls (not just local), access to a printer for your boarding pass and notary services. It's still going to be closed within a week because nobody is going to pay that.
Seriously, What the Hell?
I'm a sad, sorry and naive man. I went into this with my eyes open assuming that the casinos would at least pretend that the resort fee is getting you SOMETHING! Nope. No such luck. The Resort Fees are ripping you off and they are directly telling you they are ripping you off.
The fitness room has nothing to do with the property's status as a resort. For one thing, the fitness room was there prior to the resort fee being charged, so is it the fitness room that makes the place a resort, the fee that makes it a resort or was it a resort all along? Well, it can't be the fitness room, because that predates the resort fee.
You can at least make an argument for the wireless internet because, prior to the advent of resort fees, some casinos (at least The D, for one) would charge you a particular amount if you wanted internet access during your stay. I don't recall whether or not they would charge for local phone calls, but probably.
On that note, most people have cell phones and roaming charges are largely a thing of the past. What exactly in the hell are local phone calls going to do for me? It's not even convenient to have a plug-in phone so I can look at the number I want to call on my cell phone and dial it on the plug-in phone...smartphone internet apps generally have a button you can hit that dials the number automatically.
I'll tell you what the in-room phone does for me: It gives me less usable surface space. That's it. It's a hindrance, not a benefit.
Speaking of The D, and calling that place a resort is a serious stretch, their $28.25 resort fee includes the following: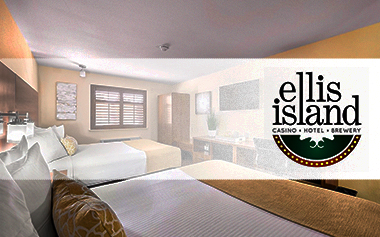 In-Room hi speed WiFi
Complimentary Parking
Entry to Pool Area and Fitness Center
Local and Toll-Free Calls
20% discount at Zingerman's Coffee Stand
10% off show tickets
Breaking this one down, I stayed before there was a resort fee. At that time, parking was complementary simply because you were a guest at the property, so that's not an added feature. Entry to the pool area and fitness center was complementary because you were a hotel guest, so that's not an added feature. They gave you a little book when you checked in prior to the resort fee, that book also included little coupons...I don't remember all of them, but one was free play and another was definitely 10% off show tickets.
In other words, the fee gets you complimentary internet access, free local and toll-free calls and maybe the 20% at Zingerman's Coffee Stand is technically an extra only because there was no such place when I was there.
The rate on the room is $59 for that night, so the implication is that the features provided for under the resort fee have a value of nearly half of the cost of the room. That's right. All of the stuff listed above is worth nearly half of having a pretty decent room to sleep in for the night.
Ridiculous.
At least they have the good sense to insult our intelligence slightly less by including the pool as part of what the resort fee is getting you.
3.) Is There an Alternative?
I took a look around Facebook to see what people have reported when it comes to having success in getting the resort fee waived right off the bat. For the Caesars and Mandalay Bay, you could simply make the argument that you aren't going to make any phone calls, you're not going to use the Wi-Fi and you are not going to go to the fitness center.
The answer is that you would essentially be paying for nothing because you are not going to use anything that the resort fee gives you the privilege to use. An introductory search yields mixed results, sometimes the fee is waived and sometimes not.
The same might apply at The D for a person who points out that they are not going to park there, that they don't want any of the coupons and that they are not going to use any of the other stuff.
I called The D and was told that there is no way to get the resort fee removed from the bill, and even managers do not have the ability to do so, even if a person is not going to use any of that stuff. The young lady who answered the phone did point out that there is no resort fee charged on comped rooms, which is more than can be said for some casinos.
Bottom Line
The bottom line is that resort fees are ridiculous when they are charged at places that absolutely, by the interpretation of anybody, would not qualify as a resort.
It is ridiculous that the cost of the resort fees exceeds the value of what the casino's are claiming you get in exchange for those resort fees by a ridiculous amount. This is especially true when one considers that many of the things covered by certain resort fees (looking at you, The D) were free with the room prior to the resort fee being created.
Finally, it's ridiculous that there may not be a way out of the resort fees even when one is not using the amenities that the resort fees profess to be going towards.
Look, I get it, an economy hotel that has a pool will often have higher room rates than a neighboring economy hotel that does not have a pool. Does every guest use the pool? No, in my experience managing an economy hotel, most guests do not use the pool. Is every guest paying for the pool to be there? Yes, every guest is paying for it to be there whether or not they use it.
However, that's a function of the room rate itself. The hotel factors in the cost of the pool and adds those costs to the room rate accordingly.
When a hotel or a casino is separately and directly charging a fee for a service or amenity that the guest is not going to use, and does not make that separate fee optional, that's an entirely different thing altogether. The implication of a resort fee is that you have already paid for the room and are now paying extra for this particular list of amenities. It would be like going to a grocery store, doing all of your shopping, but also being charged for twenty heads of cabbage regardless of whether or not you actually want any cabbage.
"I'm sorry, sir, but this is store policy. I know that you don't want any cabbage, but you are being charged for it regardless and you certainly do have the option to take it. No, a manager cannot do anything about this. Hey, I'll tell you what, if you have a $1,000 grocery order by the time you are done shopping, we'll make the cabbage on the house, how's that sound?"
Why Casinos Have Resort Fees
1.) In some cases, it means they make something.
Essentially, resort fees guarantee that the casino is making something on the room. You'll have to take my word for this one, but it seems to me that the cost of the resort fee is suspiciously similar to what the hotel's, "Breakeven," cost would be on a room.
In the event that they do end up comping the room, but not the resort fees, the casino is going to essentially breakeven on the costs of the room. Granted, the resort fee is a flat fee and the hotel/casino may lose out when factoring in the opportunity cost of a room on a sold out night for the hotel, but that all comes out in the wash.
2.) Everyone is Doing It.
Ellis Island Hotel and Casino has a resort fee, enough said. Most people have come to accept resort fees as a fact of life, and this is hardly limited to Las Vegas or other casino towns. If people are going to just accept being charged a resort fee, then not having one is just leaving money on the table.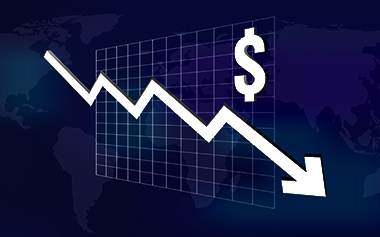 3.) Room Rate Reduction.
In some cases, the claim can be made that the resort fees enable a property to keep the base rate of a room lower than it otherwise would be. In reality, the resort fee probably has no actual bearing on the price of a room, but the argument can be made that eliminating resort fees would cause there to be a, 'Need,' to increase room rates.
4.) Artificial Reduction, Artificial Competition.
The resort fees are not ever included in the displayed room rate on the, "Front page," for booking, in most cases. The result is that the hotels are able to artificially cause their rooms to appear to be cheaper than they actually are.
The way this can result in artificial competition is if a hotel (given the quality) can appear to have cheaper room rates than nearby hotels. We mentioned that The D had a room for $59/night for August 8th, 2019, so let's take a look at the neighboring Four Queens; a hotel that has no resort fee.
Would you look at that, a room at the Four Queens is also $59 per night?
What an excellent value at The D, in my opinion, The D is MUCH nicer than the Four Queens! The rooms are newer and cleaner (in my experience) and The D even has a pool on-site, which the Four Queens does not! The same rate? What an excellent deal!
But, it's not. The D costs $28.25 more than the Four Queens for that night. It doesn't look that way when you go to the websites and you actually have to click that you have decided to book The D before the resort fee gets added and the total price shown, but on the surface, the two hotels have the same rate for that night. If that was actually the case, I would book The D in a heartbeat were I actually going to Downtown Las Vegas on August 8th, 2019.
The Four Queens proudly (at least so far) does not charge a resort fee and claims that they never will. However, were they to match the resort fee of The D, they could effectively advertise a room rate of $30.75/night, which I would argue makes them a great value compared to The D at first look. Sure, The D is a bit nicer, but a price difference of nearly thirty bucks gives me something to think about here.
Conclusion
I'm not going to go as far as to call resort fees, "Deceptive," provided the total price is made known to the guest (including any fees and taxes) prior to the guest actually putting in or calling in credit card information and booking the room. Not being aware of the total price before booking, or even worse still, until you actually get there...now THAT would be deceptive.
With that, as the CEO of Caesars points out, resort fees are becoming ridiculous and eventually there will be a breaking point.
Another thing that they are going to need to watch out for is actual legislation to get resort fees in check, which is why I think that the Caesars CEO is encouraging everyone to try to rein it in now. Eventually, I could see legislation being passed that either permits resort fees to be no more than a certain percentage of the lowest rack rate charged throughout the year, (which would likely result in resort fees becoming lower than they already are) or getting rid of resort fees altogether. Obviously, the casinos (and other hotels with resort fees) do not want that to happen, so they'll need to act as a check on themselves before the Government comes in and checks them.
Believe it or not, this has happened elsewhere. The Australian Consumer Law makes it illegal to charge or advertise any mandatory fees that are not reflected in the cost as a single figure at the time of booking. In other words, hotels there have to advertise themselves by way of a total rate, which would include any separate prices that the hotel wishes to add to account for access to amenities.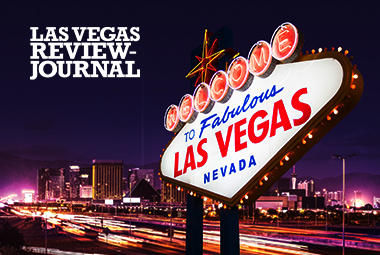 Additionally, it is also possible that the Government could eventually step in and only permit resort fees if there is an option to, "Opt-out." Basically, resort fees would list all of the individual items that contribute to the resort fee and the customer could simply state that they do not wish to use any of those items.
In an old interview, Alan Feldman, then senior vice-president at MGM Resorts had this to say:
"We have heard negative feedback from guests, but we've also heard positive feedback, from guests who are happy that they are no longer paying à la carte for different services. They don't feel nickeled and dimed."[36]
I say, "Bullshit."
Nickel and dime me, please! Justify how I am paying $37 for access to notary services, having my boarding pass printed, access to the fitness center, access to wireless internet and free local and toll-free calls.
Please give me the ability to either opt-out of the Resort Fee completely, or give me an optional list of all of those services individually, as well as individual prices for those services, so I can pick and choose which ones I want if I stay at Mandalay Bay. How about this:
Notary: $5/document
Boarding Pass Printed: $1/page
Fitness Center: $20/daily
Internet: $10/daily
Local and Toll-Free Calls: $1/minute
Okay, if I'm going to use all of those services and make multiple calls (or a call lasting longer than a minute) the resort fee is now something of a bargain compared to paying for those things individually. In reality, I just want to pay $10 for the internet access (mandatorily free at most national chain economy hotels!) and we'll call it a day. $10 for internet is kind of a ripoff, but I'll accept it, as long as your internet doesn't suck.
Posted by
Mission146