Introduction
On Thursday, May 5th, 2022 the Los Angeles Chargers have announced that they have signed the NFL veteran outside linebacker, Kyle Van Noy, to a new contract. The details as well as the terms and conditions of this new deal have yet to be disclosed to the public, but they should be available sometime very soon.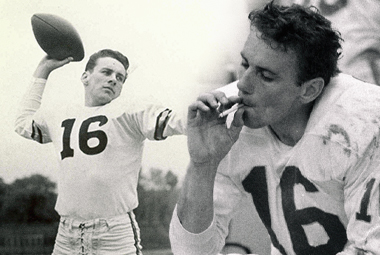 Los Angeles Chargers bulk – up their Defense during NFL Offseason
Van Noy just so happens to be the newest addition to the Los Angeles Chargers' defensive unit, but he is definitely not the only key defensive player that the Los Angeles Chargers have picked - up during this busy NFL offseason.
The Chargers traded with the Chicago Bears in order to acquire the outstanding edge rushing linebacker in Khalil Mack as well as also signing the solid cornerback in J. C. Jackson and the mighty defensive tackle in Sebastian Joseph - Day throughout the free agency period of the National Football League during the 2022 NFL offseason.
The New England Patriots decided to release Van Noy in March of 2022 which put an end to his 2nd - stint playing for the New England Patriots. That move managed to free - up approximately $4.1 million in salary - cap space for the rebuilding New England Patriots.
The 2021 - 2022 NFL Season
The now 6 - foot 3 - inch and 250 - pound outside linebacker in Van Noy put it all out on the field last year with the New England Patriots as he consistently played in 16 out of the 17 - regular - season NFL games last season.
During the course of that time Kyle compiled a total of 66 - tackles (ranked 4th with New England Patriots). He also recorded 5 - sacks (ranked 2nd with New England Patriots), 10 - defended passes, 1 - forced fumble, and an interception that Van Noy was able to return for a touchdown while playing for the decent New England Patriots defense last year.
Football Background
The 31 - year - old Van Noy had previously signed a 2 - year NFL contract worth up to approximately $12 million contract with the New England Patriots back in March of 2021 following his release from the Miami Dolphins NFL franchise. That deal included $6 million in total guaranteed money as well.
Van Noy won 2 - Super Bowl championship title with the New England Patriots during the range of time from 2016 to 2019 prior to signing his contract with the Miami Dolphins back in 2020.
The veteran OLB originally played his NCAA college football at Brigham Young University, and Kyle was initially the 40th overall selection in the 2nd - round of the 2014 NFL Draft by the Detroit Lions. Throughout his decent 8 - year career playing ball in the National Football League Van Noy has racked - up a total of 424 - tackles, 28.5 - sacks, 9 - forced fumbles, 7 - fumble recoveries, 3 - interceptions, 26 - pass deflections, and 3 - defensive touchdowns.
Football Career Achievements, Honors, & Awards
2 - Time Super Bowl Champion (LI, LIII)
New England Patriots 2010's All - Decade Team
3 - Time First - Team All - Independent (2011, 2012, 2013)
2012 Poinsettia Bowl Defensive MVP
Independent Defensive Player of the Year by College Sports Madness / SB Nation (2013)
Sources:
"Veteran OLB Kyle Van Noy signs deal with Los Angeles Chargers", espn.com, May 5, 2022.
"Kyle Van Noy", pro-football-reference.com, May 5, 2022.
Posted by
DavidGreen