Introduction
On Sunday, May 1st, 2022 the Philadelphia 76ers have announced that their superstar center / power forward, Joel Embiid, may return for either game - 3 or game - 4 versus the Miami Heat in this highly - contested 2nd - round of the 2022 NBA playoffs.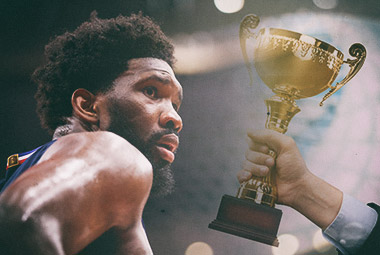 Recent Injuries
The Philadelphia 76ers have made it abundantly clear that Joel will not travel with the team to Miami for games - 1 or game - 2 against the Heat (Monday, May 2nd, 2022 and Wednesday, May 4th, 2022) due to an orbital fracture injury as well as a concussion.
Embiid will be reevaluated on Wednesday, May 4th, 2022 as he may be cleared for basketball action, and his much - needed return to the Philadelphia 76ers line - up for when this NBA Eastern Conference semi - final playoff series heads to Philadelphia on Friday, May 6th, 2022.
There's an unspoken expectancy that Joel will clear the NBA's concussion protocol for the sometime very soon, and Embiid can be cleared by the Philadelphia 76ers' team physicians in order to play with the orbital fracture facial injury, most likely by wearing a protective face mask.
Previous Injury
Joel was already previously playing hurt as he has been enduring the pain to show up for his team with a torn ligament in his right thumb. Embiid suffered the orbital fracture during the last several minutes of the Philadelphia 76ers' game - 6 win over the Toronto Raptors in the 1st – round of the 2022 NBA playoffs.
The Philadelphia 76ers' head coach, Doc Rivers, explained to the sports media world following practice last Saturday, April 30th, 2022 that the Philadelphia Sixers will be attempting to replace Embiid through various different options that include the 2nd - year big man, Paul Reed, who seemed to make a good impression as Joel's back - up versus the Toronto Raptors. The Philadelphia 76ers may also have to rely on some of their crafty NBA veterans such as DeAndre Jordan and Paul Millsap in addition to their young rookie big – man, Charles Bassey.
This is very good news for both Joel Embiid and the Philadelphia 76ers as they need all the help they can get against the Miami Heat in this highly - contested 2nd - round match - up of the 2022 NBA playoffs. Embiid is definitely the best player for the Philadelphia 76ers, and they desperately need him to return as soon as possible as James Harden is incapable of carrying the load until he returns.
"We may need all four guys, even if it's to burn minutes," the Philadelphia 76ers' head coach, Doc Rivers, explained. "The one thing Miami is, if they're nothing else, they're clever. They're foul magnets. That's a concern for us. Two reasons: They shoot free throws well, so we don't want to play the whole series in the penalty. And No. 2, getting some of our guys in foul trouble.
"Bam [Adebayo] does a great job of that, Jimmy Butler may be the best at it in the series now without Joel, and Kyle Lowry does it. We just have to be very smart in how we plan our bigs."
Basketball Career Achievements, Honors, & Awards
5 - Time NBA All - Star Selection (2018, 2019, 2020, 2021, 2022)
3 - Time All - NBA Second Team (2018, 2019, 2021)
3 - Time NBA All - Defensive Second Team (2018, 2019, 2021)
NBA Scoring Champion (2022)
NBA All - Rookie First Team (2017)
Second - Team All - Big 12 (2014)
Big 12 Defensive Player of the Year (2014)
Big 12 All - Defensive Team (2014)
Big 12 All - Newcomer Team (2014)
Sources:
"Philadelphia 76ers' Joel Embiid may return for Game 3 or 4 vs. Miami Heat", Adrian Wojnarowski, espn.com, May 1, 2022.
"Joel Embiid", basketball-reference.com, May 3, 2022.
Posted by
DavidGreen