Online Gambling is a Very Open Business Across the Border
While online gambling is mostly legal for players throughout the United States (despite what some may think) and is effectively legal for everyone when one takes into consideration that any anti-online gambling laws have not been enforced for mere players, it remains illegal to own or operate an online casino for a United States citizen.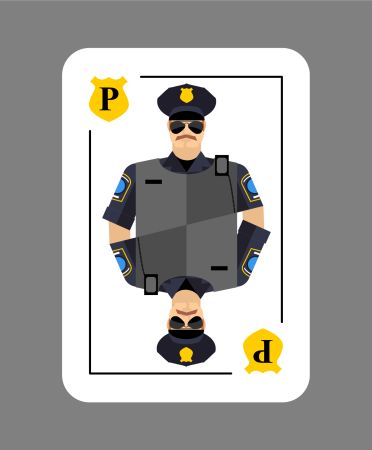 Of course, such laws make absolutely no sense and are positively draconian given my oft-stated opinion that people should have the right to do whatever they wish with their own money. Furthermore, Governmental Regulation and oversight might give U.S. players who might otherwise play online that added feeling of protection that they need to go ahead and play. Additionally, it would be a strong source of potential tax revenues for both States and the Country alike.
Grizzly Gambling reports that the online casino industry is set to reach 13.5 billion US Dollars just by 2018, which represents an annual growth rate of 10% for investors:
http://www.grizzlygambling.com/articles/canadian-online-gaming-stocks.html
Of this 13.5 billion in direct revenues from Online Gambling, only a very small percentage (New Jersey, poker in Nevada...and a few others) will be enjoyed by any companies who can freely, openly and legally operate within the United States. The fact of the matter remains that Online Gaming results in positive revenue growths, positive investment growths and job creation everywhere except for (in most part) the United States.
There are already overseas companies, such as Amaya, who are ready, able and willing to provide the necessary platforms for Online Gambling in the United States. In fact, Amaya already does with respect to the legal Caesars Casino Online in the State of New Jersey. Amaya has struck deals with other companies, as well, but if Online Gambling were to be made expressly legal (for players and operators alike) throughout the United States, then Amaya would have a gold mine just with its strategic partnership with Caesars. Caesars is a well-established brand, and its parent company has owns or operates casinos in the vast majority of States in which brick and mortar gambling is legal.
If any more proof were needed as to the long-term market viability of Online Gambling, one need only look to Social Online Gambling to see that many Brick & Mortar based gambling companies within the U.S. are buying out (and/or contracting) Social Gaming sites in order to increase their brand awareness and market to their land-based customers. One recent deal involved the acquisition of Ruby Seven Studios by Delaware North:
http://media.delawarenorth.com/delaware-north-companies/news/delaware-north-acquires-social-casino-developer-ruby-seven-studios.htm
In addition to planning to launch their own social gambling casino, Delaware North has also acquired the contracts that Ruby Seven had to provide those services to other Brick & Mortar casinos. My takeaway from this is that, if companies such as Delaware North already have platforms for Social Gaming, then they might not be too far away from developing the platforms for Online Gambling should the latter become legalized.
The above-linked Article also cites that the 3.4 billion Social Gaming industry is poised to spread to 4.4 billion USD by 2017. While 4.4 billion is certainly no laughing matter, you might note that is slightly under 33% of what the Online Casino Gambling Industry is expected to do in 2018.
In effect, while overseas entities, for the most part, have been generating revenues and creating positive investments and companies in an industry that (in one physical version or another) is legal in most States, the United States continues to drop the ball by not outright legalizing online gambling nationwide (or at least expressly leaving it up to the States) which causes a loss in potential tax revenues as well as jobs.
If you would like to invest in any of the stocks for Online Gambling, just keep in mind that it is a very volatile market. Almost all of these companies are way off of their marks from just a year ago probably because any State-Level Legislation that would, in whole or in part, legalize Online Gambling within a given State died a Legislative death this year. As a result, there is almost no expectation that expressly legalized Online Gambling will spread in the United States this year.
Amaya, in particular, has also experienced some serious volatility in just the last few months as, in early February, a report came out that the CEO was going to make an all-cash offer to buy out the company at the price of $21/share (which was way over market both then and now) and on which news the stock soared by over 25%. After nothing further on that front, news came out that the very same CEO had been accused of insider trading, on about march 22nd, which caused the Amaya stock to tumble over 20% just that day.
Other difficulties that Amaya has experienced include losing a lawsuit (the company intends to appeal) to the State of Kentucky on December 23rd of 2015 that its brand (though not at that time) PokerStars enabled online gambling in the State of Kentucky and contrary to Kentucky law which saw a damages award of 870 million dollars to the State of Kentucky.The original award was for 290 million dollars, but was then trebled by the judge. Amaya argues that the amount of losses actually incurred by players in the State of Kentucky was really closer to about 18 million dollars.
If it were not ridiculous enough that Amaya is being so arbitrarily and capriciously penalized for doing nothing more than owning a subsidiary (which, again, they did not own at the time of the events in question) that committed the heinous (sarcasm) act of allowing people who wanted to gamble online to gamble online, what's even worse is the fact that the alleged, 'Victims,' are not even the people who are going to enjoy the monies awarded by the Judge.
In addition to the 870 million dollar judgment that accrues twelve percent interest, per annum, until paid off, here is the distribution of monies to the affected, 'Victims,' compared to the State of Kentucky:
Kentucky: 100% Individuals: 0%
This is merely an example of some of the hurdles these entities are facing and why it is so difficult to enter the US Market.
With that said, stocks such as these might be a positive long-term play as Online Gambling seems poised to do nothing but expand and grow outside of the US borders.
Posted by
Mission146