In Response to the Push to Outlaw Internet Gambling
You're addicted to online gambling, at least, you will be if you try it. Just look, this
YouTube video
proves it.
Just look at those people: Staring lifelessly at their computers or mobile devices, unable to pay bills and a hopeless and forlorn stare into the mirror, I might argue with suicidal thoughts as an implication, but maybe I'm going too far now.
It's very important to note that this is what happens to literally every single person that has ever gambled online. Just like every single person who has ever taken a drink has become an alcoholic, and every single person who has ever eaten McDonald's has become a fast food addict.
The Restoration of America's Wire Act...um...Act(?) seeks to, "Restore," an act that never actually banned online gambling, in and of itself, in the first place. Fortunately, it appears as if these efforts, ironically led by Las Vegas Sands Corporation Chairman, and CEO, Sheldon Adelson, are again doomed to failure.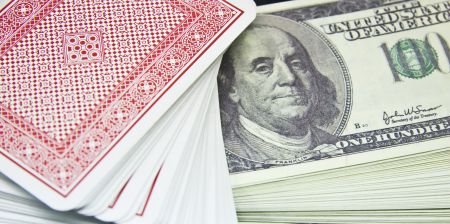 However, that does nothing to prevent this, or some other similar bill, from coming up again in the future.
The RAWA, a proposed addendum to the Croney Bus, excuse me, Cromnibus bill, failed to make its way into that same bill last year, and online players who wish to play in states that might choose to legalize and regulate the activity can breathe easy, because the RAWA should fail during this lame-duck session, as well.
I have mentioned before that I don't know that legalized and regulated online gambling would necessarily be beneficial for players, though. My position on the matter is that, if States limit the activities to a select few licensed operators, then that would actually result in less competition in each individual market while leaving open the possibility that a State could theoretically make it patently illegal to gamble at any other than State-Approved casinos.
On the other hand, it is clear that none of these casinos would be, "Rogue."
With that said, though, there would certainly be an incentive for State-Regulated casinos to be less aggressive with New Player offers due to the limited competition.
In that sense, it really is a double-edged sword whether or not players should be pushing for the expansion of legalized online gambling, sure, there would be little to no possibility of rogue Internet casinos, but at what cost to the player?
From a purely political standpoint, I think that it should be legalized for whatever States choose to legalize it. I do not see anything wrong with allowing grown adults to make decisions as to what they want to do with their own money or how they want to spend their time. I also find it hypocritical that, for years, Sheldon Adelson has been the driving force (i.e. biggest donator) for everything anti-online gambling. I wonder if he could watch that video and then look someone in the eye and say that not one single addict has ever played in his casinos?
From a player standpoint, I kind of like things the way they are now as long as the actual act of online gambling is not specifically illegalized. There are a lot of potential benefits out there (read: offers) when online casinos based around the entire planet are competing for your business. Obviously, I would not object to the legalization and regulation of online gambling throughout more states, (that is my political position, after all) but, even with the few rogue casinos that are out there, I think players have the best of it like it is now.
In terms of gambling addiction, it is absolutely true that some players get addicted. One of the most interesting cases of online gambling addiction was that of Josh Axelrad, a professional (brick & mortar) Blackjack player who became addicted to online poker. In fact, he was actually kind enough to take the time to have an interview with me a year and a half ago which can be found
here
.
Particularly poignant is this quote, "For gamblers with a predisposition to self-harm or to compulsive behavior, yes, the constant access of the Internet is a danger. The privacy's a danger. The ability to hide your behavior from everyone you love. But the access above all. It's like an alcoholic working at a bar. And living in the bar's back room. He is f***ed."
Granted, my sarcasm in the beginning of this article was probably excessively flippant. Yes, online gambling addiction and gambling addiction, in general, are both things. My point is that, I doubt if very many people have taken a drink without having some concept about what an alcoholic is. To that end, I doubt very many people have gambled lacking the knowledge that there are gambling addicts out there.
My position is as an advocate of freedom. The freedom to do what you want and deal with the consequences. Online Advantage players do what they want, and for the successful ones, the consequences are having more money.
Therefore, I think that people should be allowed to do what they want and that the Federal Government and the $$$ being donated to certain politicians by one Sheldon Adelson should get out of the picture so that the States can do what they want.
Finally, yes, that was a total click bait title. I'm not going to apologize, but I'll try not to do it again.
Posted by
Mission146