5-7-5's and 7-9-7's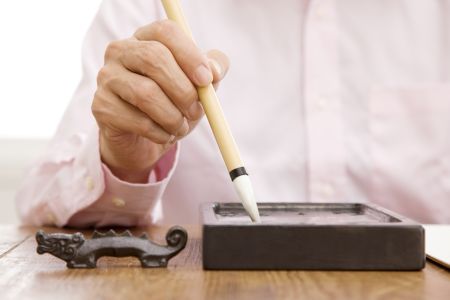 I'm going to take a one-way trip into Left Field for awhile, and I hope that all of the WoV readers will join me and enjoy my special brand of insanity. Really, I hope all of you just have fun reading these and will share this page with your friends.
Or, better yet, add your own in the comments!
Without more ado,
Please enjoy a haiku or;
Maybe two, thank you!
"Flirted with in Vegas"
A body as fine as wine,
Blue eyes appraising me, lovingly;
She's probably a hooker.
"The Ten That Never Comes"
Select some numbers,
And watch the balls raining down;
But, mine don't light up.
"Cleopatra Keno"
The bug only lands,
On the last number drawn when;
I only hit three.
"Caveman Keno"
I hit three of three!
Irrelevant eggs because;
My numbers all missed.
"Four to a Royal"
There is no Heart for a Flush,
There will not be a Jack for a Straight;
Probably a Deuce of Spades.
"Four to (Another) Royal"
'At least give me a high card,'
I implored of the machine and then;
I received an off-suit three.
"Vulturing Ultimate X"
A huge advantage is great,
Unless you get four-to-a-Royal;
You'll not even hit a pair.
"Fireball Keno"
Hit the last number,
Five games twenty-five numbers;
Drawn, I'll miss them all.
"Deuces Wild"
Ace, Ace, Ace, Two, Draw,
And another Ace comes in;
Why not DDB!!!????
"Joker Poker"
There's a lesson to be learned,
If you like hitting natural quads;
You should play Joker Poker.
"Advantage Progressives"
Two hundred ahead, play on!
Three hundred ahead, keep on trucking!
Hit it, lost about forty.
"Blackjack"
Natural, not mine,
Another one, still not mine;
To Hell with this game.
"Crap Check"
I tend to like the Crap Check,
True, the House Advantage is awful,
But, most I lose is a White.
"Bonus Poker Deluxe"
This is a great game!
All quads on it pay the same!
...They'll all be Aces.
"Quick Hits Platinum"
Free Games, Free Games, Miss,
Free Games, Free Games, Bell Bar Bar;
Free Games, Free Games, Miss.
"Must-Hits"
This is completely absurd,
This is patently ridiculous;
It is going all the way.
"This Game Is Rigged"
Twenty Losses in a row,
Forty losses, and I really know;
This Game, BIG HIT, awesome game!!!
"Free Games"
They call themselves free,
But you pay to make the play;
That causes the games.
"Maximum Aggregate Payouts"
Nice Royal, my friend!
Didn't hurt us in the end;
Here's a small percent.
"Party Pit"
One-Fifty per five bucks bet,
That's the amount your naturals lose;
'Cause you want to stare and booze.
"Bartops"
Paytables are bad,
But those are the quickest drinks;
That I've ever had.
"Spin Poker"
Four-to-a-Royal,
Nice to see, won't miss with one;
I will miss with three!
"Quick Quads"
I don't know what I should do,
I really don't know what I should do;
I'm leaving this game to you!
"Super Times Pay"
Multiplier hits, no hand,
Dealt Full House with no multiplier;
Multiplier hits, no hand.
"Bonus VP Features"
Pair of Jacks don't break even,
Two Pair doesn't quite pay me double;
I say, 'To Hell with this crap!'
"(More) Bonus VP Features"
Lose one all the time,
Extra credit all the time;
Glad I'm playing dimes.
"Live Poker"
So, so, serious,
You silly, sweaty, small man;
It's Two-Four Limit!!!
"Live Keno"
I'm looking back on it now,
And while I liked all of the Free drinks;
The game is really boring.
"Loose Deuces at The D"
I barely knew you,
Why did you have to leave me?
Will you please come back?
"El Cortez"
Smelly, sweaty, soiled, stained;
Dated, Overrated, kind of plain;
I absolutely love it!
"Four Queens"
Great promos, good paytables,
Nice people, the place is loads of fun;
If you see a room, you'll run.
"Downtown Grand"
What is it doing?
A more boring playing floor;
I've not ever seen.
"Las Vegas Club"
Dirty little place,
With great VP paytables;
I'll miss you, I guess.
"Golden Gate"
Dupar's is in there,
There is not much else to see;
But Dupar's is good.
"Golden Nugget"
I like the buffet,
But the Golden Nugget's not;
Where I want to play.
"Binion's"
Quick drinks, great people,
Fun little promotions and;
Million Dollar pics.
"Fremont"
Service is okay,
Craps often too full to play;
And an average stay.
"The D"
Tends to be too loud,
Often too much of a crowd;
Service is awesome.
"The Plaza"
I really don't care,
I said I really don't care;
Plaza's even there.
"California"
Not the State, the House!
I was there for ten minutes;
And that was enough.
"Main Street Station"
Buffet is hit or miss,
But I liked getting to piss;
On the Berlin Wall.
"Cannery"
The rooms kind of suck,
But I had really good luck,
So didn't give a....
"Eastside Cannery"
It's better than Cannery,
The only thing that I remember;
It's better than Cannery.
"Rio"
Baccarat machine,
Know what I mean, a dollar;
Baccarat machine.
"LVH-Formerly Fifty Other Names and Fifty More Since"
They stopped the Promo,
I walked all that friggin' way;
They stopped the Promo.
"Ellis Island"
I'll have a brew, maybe two;
One with him, one with her, one with you;
Um...Where in the Hell am I?
"The Venetian"
You're too rich for me,
Your clientele so haughty;
You're too rich for me.
"Gold Coast"
I don't recall much,
I should have ate more for lunch;
I won money, though.
"The Orleans"
I'm lascivious,
Cocktail Waitress outfits;
I'm lascivious.
"Cocktail Waitresses at The D"
I'm digging your boots,
I like that you're clad in black;
'Please, another drink!'
"Walking Boulder Highway"
I almost got killed,
Got to Sam's Town and was thrilled;
I didn't get killed.
"That Place Across From Sam's Town"
Double any three,
That's the Blackjack game for me;
Double six-two-three!
"Sam's Town"
Thanks for the shuttle,
The Free Ride back to Downtown;
It's always on time!
"Quick Strike"
There is really nothing quick,
About three-hundred and ten Free Games;
That only win six dollars.
"Miss Mary Mackeno"
They all miss, miss, miss;
And I'm getting pissed, pissed, pissed;
Get no hits, hits, hits.
"Tens or Worse"
No Jacks, no Better;
I lost my tenth in a row;
I'm going to go.
"Fire Bet"
Please bet the Fire for me,
I'd do it myself, good sir, except;
Wizard makes me do push-ups.
"Local Casino"
I sometimes become alarmed,
It sometimes occurs to me that I;
Know the order of the songs.
"The Strip"
I believe The Strip is strange,
Many of the people seem deranged;
The sane ones don't seem to mind.
"The Riviera"
Rest in Peace: The Riv,
I only visited once;
But it was quite fun.
"The Ideal Customer"
You will play nickel Keno,
Please enjoy some of our cocktails;
You will play dollar Keno.
"He Just Hit Seventeen"
He just hit on Seventeen,
A hole card I really doubt he seen,
The dealer's showing a three.
"The Revel"
No, you cannot smoke!
We will not have a buffet!
And, now we are closed.
"Mississippi Stud"
Chase a hand I'll likely lose,
This game is driving me to the booze;
I would rather Let It Ride.
"Pai-Gow Poker"
I'm a pretty easy guy,
I'm quite content to sit here and tie;
While the night passes us by.
"Pai-Gow Tiles"
I don't even know,
How to play with dominoes;
What the Hell is this?
"Roulette Systems"
Ball spins round and round,
Again the wrong pocket found,
Let's triple the bet.
"One Number Keno"
He pulled a hundred,
And played One Number Keno;
They call it 'Roulette.'
"Baccarat"
It's fun, I admit!
But, I still really don't get;
Why you're keeping notes.
"Self-Serve Coffee"
High octane is always out,
There's nothing for me to do but pout;
And pour myself a Pepsi.
"Food Courts"
They're mediocre but fine,
There is nowhere else for us to dine;
At two-ten in the morning.
"Free Drinks"
Glug, glug, slurp and sip,
Chug, get groggy, and then slip;
Somehow in my bed.
"More Free Drinks"
I had more to drink,
Why's the bathroom on the left?
THIS ISN'T MY ROOM!!!
"Gold Diggers"
Free ticket, nobody there,
Waited a while, went back upstairs;
Still there was nobody there.
"Coupon Books"
I don't care for half off shows,
I kind of think your restaurant blows;
Give me a free roll of bones!!!
"Non-Casino Restaurants"
Why would I go out to eat,
In a non-casino restaurant?
When visiting Las Vegas?
"Seven of Seven"
I hit Seven of Seven,
Twice in one night, satisfied but then;
I really want ten of ten.
"Casino Haiku's are Easy"
I thought this could be quite tough,
Then I thought, hope I'm not out of line;
"EB does this all the time!"
"Simulations"
I'm okay at Math,
But I must say I don't know;
How to use Excel.
"Free Buffets at Wheeling Island"
They are appreciated,
But I do feel compelled to say;
Won't eat this no other way.
"Free Buffets at Scioto Downs"
I'm afraid I won't,
I really don't think I can;
You'd have to pay me.
"Free Buffets at Mountaineer Resort"
I really think that I would,
But if I did, then I'd have to ask;
'Why be here in the first place?'
"Chicago Brew Pub"
Please bring back that great Promo,
I think that you remember the one;
All back in Free Play when done.
"The Addict"
'Just one more,' he said,
He won't stop until he's dead;
'Just one more,' he said.
"Ginger Ale, Vodka and Bourbon at The D, or Some Such Combination"
What was in that drink?
I did not know what to think;
Dumped it down the sink.
"Downtown"
Music at both ends,
Performers playing pretend;
Hobos bumming change.
"Cannery is Out There"
In the middle of desert,
Sits a locals' place called Cannery;
It's an okay place to be.
"Railroad Pass"
If you want Craps for a buck,
The good news is that you are in luck;
The bad? At Railroad Pass.
Posted by
Mission146