Introduction
If you're reading this, then you've certainly seen the first two articles in this series, or are just interested in a specific team, so let's get right into it: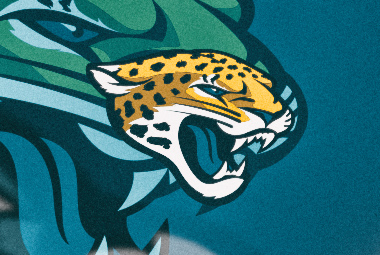 JACKSONVILLE JAGUARS
The biggest free agent acquisition, in my opinion, is wide receiver Christian Kirk who comes to the Jaguars by way of the already-discussed Arizona Cardinals. However, the Jags are making plenty of splashes in free agency as they hope to complete, perhaps, what will be one of the fastest ascension, decline and rebuild cycles in recent memory. At least, if not one of the fastest ones, one of the most memorable if they can pull off a major turnaround.
In the 2017 NFL Season, the Jacksonville Jaguars came from nowhere, and I mean absolutely nowhere, to stun the NFL world and make a deep playoff run. All the way to the AFC Championship, in fact, wherein they would lose 24-20 to the Tom Brady and the New England Patriots. Almost as stunning as the competitive AFC Championship game was the shootout that the Jaguars won with the Pittsburgh Steelers in the Divisional Round, advancing to said AFC Championship by a score of 45-42 in the best performance of Blake Bortles' life.
Did Bortles light up the scoreboard and throw five touchdowns to no picks in that game against the Steelers? Not so much. Bortles played competently, completing 14 of 26 for 214 yards, one touchdown, no picks and a fumble. Playing competently, at least relative to other starting quarterbacks in a big moment, is a pretty high bar for Blake Bortles. The Steelers likely went into that game thinking he'd toss them two or three balls, but most of his passes were at least safe. The Jaguars were mainly led to victory by four total rushing touchdowns (three by Leonard Fournette) and a combined 164 yards on the ground, with over 100 of those also coming from Fournette.
Where did the Jaguars come from in that 2017 season? In a word: Nowhere. The last five seasons prior, beginning with 2016, would see the Jaguars go 3-13, 5-11, 3-13, 4-12 and 2-14, so it's not as if the Jaguars were this projected up and coming team going into the season.
Just as quickly as the Jags made their big splash with that 10-6 regular season record and deep playoff run, they were irrelevant again. Well, maybe not irrelevant, at least, not to the extent that comic relief is both relevant and sometimes necessary to keep a story going.
Over the last four seasons, the Jaguars have combined for 15 wins and 50 losses, most recently going 3-14 last year, mainly under former Head Coach, Urban Meyer. Of course, last year was still a slight improvement over their 1-15 performance the year prior.
The Jaguars were a laughing stock last season, at least, until their last game of the regular season. The visiting Indianapolis Colts needed to do nothing other than to beat the lowly 2-14 Jacksonville Jaguars, albeit in Jacksonville, but they were shocked as the now Meyer-less team controlled the tempo and the game throughout. In the end, the Jaguars would coast to a 26-11 victory, with eight of the Colts' 11 points coming in garbage time. There's simply no other way to put it than to say that the Jaguars, somehow, dominated.
It was almost like the story of their last ten years all bottled up and put into one game, or maybe more appropriate to say the story of their 2021-2017 campaigns all played out in a period of a few games. The Jags are making some big moves and hope to improve this season. It would be hard for them to decline, but as we have seen, anything is possible.
Leading into the season, the Jaguars hadn't exactly been known for their quality treatment of players, but then former Head Coach, if you can really call him that, Urban Meyer came along and told the organization to hold his proverbial beer.
I'm not usually a fan of the word, "Toxic," because there are different sides and perspectives to every story, after all. Furthermore, I think the word is grossly overused, as are many in today's lexicon, to basically just use the mo0st emphatic word possible to describe seemingly any situation, however benign. That all being said, I think the use of the word is appropriate in the context of Urban Meyer's reign as king of the Jaguars. My favorite Urban Meyer story is the video of him that surfaced taking lap dances at some bar he partially owns in Ohio rather than flying back with his team after their close Week 4 loss to the Cincinnati Bengals.
If we wanted to be really charitable, perhaps we could say that Meyer already had some idea of the trajectory of the team for the remainder of the season and figured he was already going to get fired at the end of the year, if not before, anyway, so who really cares? That's obviously not the sort of attitude that gets you ahead in the world of sports, but hey, Devil's advocate.
In any event, we hope that the Jaguars couldn't possibly be worse this year, especially after making some of these big acquisitions: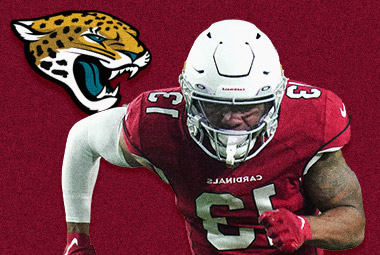 Christian Kirk-Wide Receiver-Four Years: Obviously, for Trevor Lawrence to succeed long-term as the Jaguars' starting quarterback, he's going to need some guys to throw the ball to. As Gisele Bundchen once articulately pointed out, "My husband cannot f---ing throw the ball and catch the ball at the same time."
Of course, Gisele was and is married to Tom Brady, but the concept that she articulated still holds: quarterbacks need receivers. Granted, what Gisele said is not strictly true, in fact, here's a highlight video consisting entirely of NFL Quarterbacks catching their own passes, but yes, you usually want to have other people to throw the ball to.
Prior to this point, Christian Kirk had played his entire four-year NFL career with the Arizona Cardinals. The most recent 2021 campaign is arguably his best statistical season as he amassed 982 receiving yards. Of course, with eleven starts, it's also the second-most games that he started in a season and the only season of his career in which he appeared in every game.
It probably didn't hurt to also be in one of the most dynamic offenses in the NFL and have one of the most dynamic quarterbacks, Kylar Murray, throwing you the ball. If nothing else, hopefully Kirk can get himself in spots where Trevor Lawrence can get balls to where only Kirk can catch them that way, this year, Lawrence maybe throws more touchdown passes to his own team than he throws interceptions to the other team.
Even with the additions, I'm not holding my breath on this one. I understand that the Jaguars were horrible from top to bottom last year, and had horrible coaching for the better part of the season, but Lawrence is an unproven commodity in my eyes until he does something on the field that would suggest otherwise. I'm not suggesting that Lawrence is going to have terrible stats again this year (71.9 QB RATE); I'm saying that I don't know.
In any event, we have a four-year contract for Christian Kirk worth as much as 72M dollars with 37M of that guaranteed and 20M in the form of signing bonus. The team can get out of the contract, if they wish, in advance of the 2024 season (this would result in 10M of dead cap as the cap hit from the signing bonus was spread over the life of the contract), but Kirk should still have a few years left in the tank, so whether or not they ride out the contract should be based exclusively on performance. According to PFF:
*Kirk in the slot: 91.9 PFF receiving grade, 4.77 yards per route run, 121.8 QB rating when targeted
*Out wide: 62.1 PFF receiving grade, 1.16 yards per route run, 87.3 QB rating when targeted
Say what you want about Trevor Lawrence, but he is mobile. Believe it or not, despite their record and scoring, tied for the ninth-fewest sacks allowed in the league. In fact, as a team, they allowed seven fewer sacks than did the Cardinals.
With that, I would expect Kirk to pose a serious threat both in the slot and running out routes as a deep threat. The one thing that we have seen Lawrence do, as well as the rest of the team, is have the ability to buy some time to throw the ball, so Kirk might represent a serious threat as more than just an interior receiver.
Brandon Scherff-Guard-Three Years: For the first seven years of his NFL Career, Brandon Scherff had the unfortunate task of trying to keep his quarterbacks on the Washington Redskins/Football Team/Commanders/TheySuckWhoCares? protected.
Apparently, Scherff was phenomenal in his duties as the Jaguars have opted to sign him to a three-year deal worth as much as 49.5M dollars with 30M of that guaranteed. This contract also comes with a 15M signing bonus spread across three years.
As with Kirk, the team has an out on Scherff two years into his contract. Leading into the 2024 season, the team can part ways with him and will only absorb the 5M in dead cap that came by way of Scherff's signing bonus being spread across three years.
Scherff has started in every game in which he has ever appeared, so that should immediately give you some idea of his talents. He's also reasonably durable in that he started every game of the season the first two years of his career and has never started in fewer than half.
In total, Scherff has been available, and started, in just shy of 80% of all possible games in his career. The Jaguars (and Lawrence) were already pretty good at avoiding sacks, and they'll probably get even better after adding this five-time pro bowler and one-time first team all pro to the lineup. Obviously, Scherff is also going to beef up the Jaguars in blocking for the run.
In his 89 games, Scherff has been penalized 29 times, which amounts to roughly once every three games. That's obviously a little bit more than you like to see, especially last year when he got the laundry tossed on the field five times in eleven games, but you get the upside of having a guard who is aggressive, powerful and fast off of that line.
Various sources have pointed out that the contract is fairly massive for a player who has missed as many games as Scherff has, but hopefully he can stay reasonably healthy over the next two or three years and prove those doubters wrong.
Foyesade Oluokun-Linebacker-Three Years: This is a player that some casual fans might not be familiar with as he has spent the first four years of his career as a member of the Atlanta Falcons. He's also really been a house of fire just the most recent two seasons, during which time the Dirty Birds haven't been particularly, you know, good…so casual fans could be forgiven for having not heard of this two-time NFC player of the week.
Oluokun certainly got the attention of the Jacksonville Jaguars, however, who need a little bit of everything on their once-vaunted defense in that 2017 campaign that feels so long ago. The good news for them is that Oluokun seems to provide a little bit of everything.
In the last two years, and the question is always, "What have you done for me lately?", here is what Oluokun has done:
He has started in 31 of 33 possible games.
He has forced five fumbles, recovering one of them.
He has picked off the opposing quarterback five times.
He has accounted, in some way, for 309 tackles, of which, 180 have been solo.
He has racked up eight tackles for a loss and got to the opposing quarterback 16 times.
Like I said, the Jaguars need a little bit of everything on defense, so they signed a guy who does a little bit of everything. Except tackling. He does a lot of tackling.
This guy is an absolute menace for the opposing offenses and is just magnetically drawn to wherever the football is (if going after the ball carrier) or where the football might end up, if in pass coverage.
Oloukun was on the field for 90% and 98%, respectively, of his team's total defensive snaps over the last two NFL seasons. With only six accepted penalties against him over the last two seasons, in well over 2,000 snaps, Oloukun also isn't a guy you have to worry about causing the zebras top throw laundry all over the field too often. Finally, while he hasn't appeared in special teams too often over the last two years (only 1% last year, in fact) he can definitely fill-in in a pinch or be on the, "Hands team," for onside kick situations, if needed.
Personally, I'm really excited to see what such a dynamic player, and absolute ball hawk, capable of so many things on defense can do to help the Jaguars turn things back around and try to reach the high that they experienced…for exactly one season in the last decade plus.
The contract is written for three years at a value of up to 45M, with 28M of the proceeds guaranteed, of which 12.5M is in the form of signing bonus. Once again, the team has set themselves up with a potential escape clause in advance of the 2024 season, which would cost them some 4.167M in dead cap hit, which is courtesy of the signing bonus being spread out over three years.
It's interesting that the contracts all work this way as it almost appears as if the Jacksonville Jaguars are doing some sort of experiment, but are setting themselves up to be able to burn it all down and start all over again in advance of 2024 if it's not working out.
On the other hand, if the trajectory is looking positive, then the contracts can always be extended, which would also likely be done for most of these players (if it were to happen at all) in advance of the 2024 season. Most teams who look to keep a guy around for the long-term aren't going to want to disenfranchise him by leaving any room for doubt that the team still very much wants him around. At least, teams that tend to be GOOD make sure they have the ducks in a row with their players well in advance.
Looking forward to some defensive highlights!
Some might want the Jaguars to beef up their run stopping more than having an all-around defensive player, but that's where I think looking at defensive rankings for rushing yards allowed is misleading. That doesn't look great for them, but it's important to remember that the Jags got absolutely pummeled in about half of their regular season games last year, so opposing teams run on them a good bit. There's no need for them to throw anymore. I think the better stat to look at is average rushing yards per attempt allowed, which is one that would see the Jags' D right in the middle of the pack. Their problems are mostly on the offensive side of the ball.
Darious Williams-Cornerback-Three Years - Coming over from the Los Angeles Rams, even though that Super Bowl victory should belong to the city of St. Louis, screw you Kroenke, is Cornerback Darious Williams who the Jaguars have signed to a three-year deal.
Williams is a four-year veteran of the NFL who barely saw the field in his first season in the league, so we will focus on his most recent three. Over the last three seasons, all with the Rams, Williams has appeared in 42 of 49 possible games, having started 26 of those. 23 of those 26 starts, however, have come in the 2020 and 2021 NFL Seasons (so, 23 games started of 33 possible), so Williams has amassed some experience in the starting role.
In his career, he has amassed six interceptions (all in the last three years), though none of those came last year. In the last two years, he's been credited with 115 tackles, of which 97 were solo.
His pass coverage stats from last year also weren't great, but they looked pretty good the two years prior, so the Jags are almost certainly hoping for that to get back in order. Of course, some of that is variance. The opposing QB's completion percentage for last season is right in the middle of where it had been the two years prior; it just so happens that he allowed four touchdowns in the same year (last year) in which he didn't pick off any errant balls. It's really important to stress that having such a year is not at all unusual, even for a quality player, and statistically just amounts to a few balls going one way when they could have went the other.
In any event, it can't be ignored that this is a speculative signing for the Jaguars who are hoping that last season was the aberration, at least, in terms of allowing an opposing QB Rate of 95.8, (at least Trevor Lawrenece can build some confidence in practice if that continues) but one thing that they want to continue is Williams' tendency of making it to the receiver with his speed and getting him to the ground when the opposing QB completes to someone not being covered by Williams.
Williams was also responsible for seven accepted penalties, over the last two years, in his nearly 1,750 plays from scrimmage, which is pretty good, but not stellar. In any event, he's a reasonably disciplined player. That will beef the Jags' up even more in pass coverage and protection, where their ability is once again better than the rankings might suggest, because the defense sure has to spend a lot of time on the field given the offense's near total ineptitude.
The contract is worth as much as 30M over three years with 18M in guaranteed cash and a scant 1.5M in signing bonus.
It looks like Williams is betting on himself, and you love to see it, because he stands to make as much as ten million dollars in the final year of this three year contract, but the Jags could instead cut him loose with a cap hit of an almost negligible half million dollars.
Folorunso "Foley" Fatukasi-Defensive Tackle - Three Years: Another three-year signing is that of Foley Fatukasi who has penned a deal worth as much as 30M with a full two-thirds of that guaranteed. Of that guarantee, 10M of it is in the form of signing bonus, so if I'm doing by math correctly, half of the guaranteed amount.
The Jaguars will also have the option of releasing Fatukasi in advance of the 2024 NFL Season, and if they do, they will absorb 3.33M in dead cap hit. Of course, as with the other signings, we're sure that they hope instead to be putting together a stellar unit and will want to keep most of these guys around.
Fatukasi has appeared in forty-five games in his NFL career, which is four years young, having started in 23 of those. That may not sound like much, but all 23 of those starts have come in the last two seasons, the latter of which would have seen him start fifteen out of a possible seventeen games.
Fatukasi has played his entire career with the Jets to this point, which by itself, should be considered as severely hampering his opportunities. Of course, he's now with the Jags who, 2017 aside, haven't done much better. Poor guy. Well, not really poor guy, he's actually quite wealthy now.
He had 46 tackles last season, of which 25 were solo, including five tackles for loss. He managed to lay the wood on opposing QB's six times, but none of those resulted in a sack.
He stepped over that invisible line twice in the 558 defensive snaps he played last year, but other than that, didn't draw any laundry. The Jaguars must have seen something that they liked enough in him to justify this sort of payday, so I guess we'll just have to watch and find out.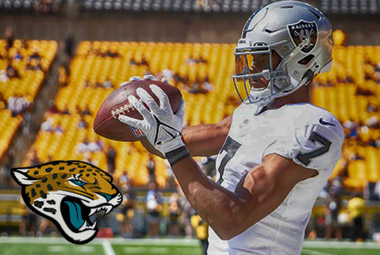 Zay Jones-Wide Receiver - Three Years: Coming to the Jacksonville Jaguars via the Las Vegas Raiders is wide receiver Zay Jones, a reliable third or fourth option for the better part of his career so far.
Zay Jones would be considered a veteran as he has been in the league for five years and has seen the field all but two games, at some point, during this entire time. With 45 starts under his belt, he has also started in well over half of the games in which he has appeared.
Jones has spent time both with the Buffalo Bills and the Las Vegas Raiders, having moved over to the Silver and Black in the middle of the NFL's 2019 campaign.
The Jaguars really enjoy doing this three year thing and have signed Jones to a three-year contract worth up to 24M with 14M guaranteed and 5.5M in the form of signing bonus. The team can get out of the contract in advance of the 2024 season, if they like, and will only suffer a cap hit of 1.83M. Jones also seems to be betting on himself as he stands to make as much for the theoretical 2024 campaign as he will during the 2023 season.
Jones has amassed eleven receiving touchdowns in his career, but only two of those have come in the last three years, so it seems that he was not a favored endzone target for one Derek Carr. Hopefully, he and Trevor Lawrence will be able to find some chemistry and he can light up the endzone like he did when he was with the Bills.
His yards per target were well over his career average the last two seasons, so that's good, and his yards per reception have also been in line with his career average. Carr might not have found him in the endzone very often, but Jones was incredible at moving those sticks last year as 29 of his 47 receptions resulted in a first down. He's also developed some moves after coming down with the ball as his yards after catch have been meaningfully better his last two seasons than his career average.
The Raiders used him on just over half of the snaps he could have taken last year. I expect the Jaguars to utilize Jones more often and hope for him to have a couple of breakout seasons. The potential is definitely there and he's a guy who is willing to fight for every inch after the catch that he can possible get. Here's a highlight reel!
I especially enjoyed the highlights between something like 1:20-1:50 in that video, so that should give you an idea of what Zay Jones is really good at. On those second and third down situations, where he really specializes is finding a way to get himself in position to catch some balls near the sticks, and even if he's just short of those first downs when he comes down with the biscuit, using his speed and agility to get those few yards he needs to move the chains. Very nice!
Evan Engram-Tight End-One Year: Evan Engram is a veteran tight end who has had the misfortune of playing all five of his years with the New York Giants. Through no fault of Engram's, the hapless New York Gnats, I mean, Giants, have gone 22-59 over that time.
Engram has been productive, especially when you consider he's had…um…can someone remind me who has been throwing to Engram the last five years? I guess it would have been Eli Manning in the twilight of his career at some point? Jones? Is that new kid's name Jones?
Daniel Jones, that's right. I mean, he plays for the Giants, so it doesn't really matter. The Commanders are the picture of organizational stability compared to them, and they've had sexual harassment allegations, employee mistreatement, a former GM wrapped up in the Gruden scandal and three different names in as many years. Still have a much better record than the Gnats (that was a typo!) over the last five years.
Anyway, Engram gets to go from a team that might never successfully rebuild to a team that at least appears to be aggressively trying to do just that. The one-year at 9M with 8.25M guaranteed.
This is very much an upside signing. While powerful, Engram has missed several games throughout his career, but how much of a hurry can you really expect someone to be to get back when the team is just going to lose anyway? You might as well make damn sure you're fully healthy, because if you've played for the Giants the last few years, you're mainly playing for the love of the game AND your next contract, because it's not like the team is going anywhere.
The key points for Engram is that he's been good for about 43.5 yards per game receiving in his career, though last year was a dropoff. He'll come down with one in the endzone about once every four games, but maybe he can become a key target for Lawrence…the Jaguars' receiving setup going into this season is pretty much totally different. Over half of his receptions have been for first downs, so he's a tall and strong dude who can get just enough to cross the sticks when it's needed…especially if he's not the only damn legitimate threat on the team that day!
In games where he has been available, Engram has been on the field for roughly 75% of the New York Giants' offensive snaps, which indicates that he's just as strong in the blocking game as he is as a receiving threat. He's been ranked in the Top 20 for his position every season except for one. One thing I really like is that he was on the field for 722 snaps last year and didn't draw a single penalty. He had two flags per season thrown against him in the last three consecutive years before that, which also isn't too bad.
In any event, this is very much a, "Prove it," year for him, and if the team is looking good, I wouldn't be surprised to see Engram sign a two or three year contract at the end of this season. It looks like they are trying to build over the next two years and set things up in a way where they can burn it down and start over in 2024, if needed.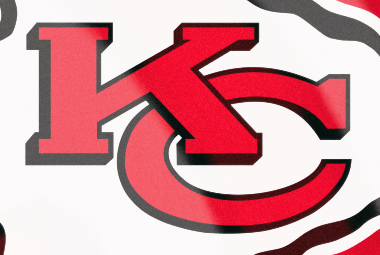 KANSAS CITY CHIEFS
The Kansas City Chiefs, as most of you reading this probably know, are a pretty good football team.
How good are the Kansas City Chiefs?
1.) The Kansas City Chiefs have won at least ten games for the last seven consecutive seasons. Furthermore, they've had a winning record in each of the last nine seasons under Head Coach Andy Reid.
While it may seem like Patrick Mahomes has been torturing and humiliating opposing defenses for roughly forever now, keep in mind that he only has five seasons under his belt and, in his rookie year, he only actually appeared in one game. Can you believe it? I bet it's even harder to believe for those of you reading this who may be fans of other AFC West teams. The good news for me is that I don't have that misfortune.
That's right! Head Coach Andy Reid had produced winning records in all of his nine years with the Kansas City Chiefs, and five of those years, his primary starting quarterback was Alex Smith. That's not to disparage Alex Smith, mind you, he's one of the classiest guys to ever walk the Earth, tenacious, philanthropic, loved the game of football and was a very, very good (probably just shy of great) quarterback.
But, we've got to give Andy Reid his just props here because he took a team coming off of a record of 2-14 (2012) and IMMEDIATELY flipped that script to coach a consistent winner.
2.) The Kansas City Chiefs have won their division for the last six consecutive years and finished in second for three consecutive years before that. While Mahomes has been absolute electricity itself, the Chiefs had a pretty great team going during those Alex Smith years.
3.) The Chiefs have made the playoffs the last seven consecutive seasons, they have advanced to the Conference Championships in the last four consecutive seasons, made it to the big game in consecutive seasons (2019 & 2020) and won the whole shebang in 2019.
Not only have the Chiefs done it, but they've been a bona fide contender for nearly a decade now, and there are no signs that is going to come to an end anytime soon.
And, if you would believe it, these greedy sons of guns have the audacity to try to get even better through free agency!
One of the main problems that the Kansas City Chiefs have had in recent years, if you can really call anything a problem, is that the defense routinely struggles against some of the other top quarterbacks in the league. I say this about so many teams in college football, and the same concept applies here, "It is really, really, hard to win every shootout."
Even if you have an excellent team with a ton of offensive firepower, as the Kansas City Chiefs most certainly do, it's really asking a lot of a team to go down to the wire in a high-scoring affair and always come out on the winning side. In the NFL Playoffs, that's a feat that you might have to accomplish no fewer than three consecutive times.
The odds just don't favor you in that proposition, in fact, they don't really favor any ONE team so situated specifically. With that, the Chiefs really need to find a way to get themselves in the league's top tier in metrics such as passing yards allowed and rushing yards allowed.
One thing going in the Chiefs favor is the fact that, despite ranking 27th (groan) in total yards allowed on defense, with a ranking of 27th for passing yards and 23rd for rushing yards, is that they haven't actually allowed as many points as you would expect such massive yardage to produce. In fact, with 364 points allowed as a team, the Chiefs allowed the eighth-fewest points to be scored against them in the entire league.
However, that's counterbalanced by the fact that the top teams in the league have virtually no trouble scoring against them. If we look at teams with ten, or more, regular season wins, then the points allowed per game for the Chiefs goes from 21.41 to 22.33 (including playoffs).
On the surface, that doesn't seem so bad, but the dynamics of these sorts of games are such as to be high variance. While the Raiders (who were somehow a ten win team) only scored 23 combined points against the Chiefs, the Chiefs had 27, or more, points hung on them in ten out of twenty games, including the Playoffs.
In the ten games in which Kansas City allowed 27, or more, points, their record (including playoffs) was 4-6. Including the regular season and playoffs, the Chiefs only lost six games all year, which means that every single one of the team's losses came from either getting completely blown out (Titans & Bills, both regular season) or from the fact that you simply are not likely going to win every shootout. It's just as simple as that.
It's almost never a question of offensive performance with the Kansas City Chiefs, where the game against the Titans was their only loss in which they didn't really produce. On the contrary, the offensive production was usually pretty stellar (four out of six of their losses) or at least acceptable (the regular season loss to the Bills); you just aren't usually going to win every shootout and that's all there is to it.
The glaring areas needing improvement, at least in my opinion, are opponent rushing yards per attempt and interceptions. The Chiefs are typically reasonably good at keeping the opponents out of the endzone, except for when they're not, but they simply give the opponents too many chances.
Opponent rushing yards per attempt is a real problem for them as they were the second-worst team in the league in that category. I know it's really hard to believe that the Chiefs are the second-worst team at anything, but it's true. They allowed 4.8 yards per rushing attempt, which is a combination of doing poorly against designed runs and, to some extent, probably poor QB containment.
They also allowed too many successful tries on third and fourth down, ranking 18th and 25th in the league, respectively.
The rushing yards per attempt is a serious problem because, unless they can improve on that, opposing offenses are going to run on them a lot if the Chiefs' offense doesn't pull ahead in the early parts of the game. If the game is close enough that the opposition can keep the Chiefs defense honest, then the opponents' are going to continue to pick up some serious real estate and move some sticks on the ground. In fact, the Chiefs ranked in the bottom half of the league in all, "Per Drive," defensive metrics, which includes total yards per drive allowed.
The team ranked 12th in defensive interceptions as well as fifth in total defensive turnovers, but if they are going to continue to play in shootouts and give the opposing offenses a ton of ground, then they are going to want to get in the Top Five in the league for defensive interceptions. If you want to give yourself a better chance of winning the shootouts, then picking the opponent's passes off and going the other way with them goes a long way with that.
That's not to say that the Chiefs are not an excellent football team. They very much obviously are. All of this has just been to illustrate how difficult it is to win every shootout against other top-tier offenses, which is basically the position that they've put themselves in for the last few seasons.
Okay, so let's look at some of their acquisitions and see if any of them might change that.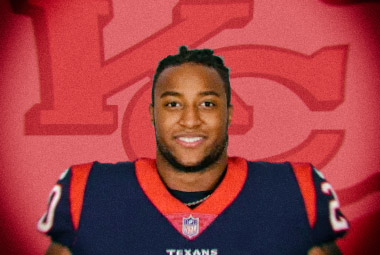 Justin Reid-Safety - Three Years: Coming over from the Houston Texans, who are in full rebuilding mode going into the 2022 NFL Season, is safety, Justin Reid. Reid has been with the Texans all four of his years in the league, to this point, and has started in 53 of 65 possible games.
The contract calls for Reid to make as much as 31.5M in three years, with almost 20.5M being guaranteed and 10.5M coming by way of signing bonus. The Chiefs can get out of his contract in advance of the 2024 NFL Season with a dead cap hit of 3.5M dollars. Reid is betting heavily on himself, and with good reason, as he stands to make more in the final year of his contract than in the second year, assuming the Chiefs choose to retain his services.
In his 57 games, Reid has picked opposing quarterbacks off seven times and has forced two fumbles. He has partaken in 149 tackles over the last two seasons, of which 103 have been solo efforts.
While his position doesn't call for a ton of pass rushing, Reid is perfectly capable of being a threat on Safety blitzes as he has amassed eleven tackles for loss, six QB hits and two sacks. Most of those hits in the backfield came during the 2020 campaign, including both sacks, which seems like something that the Texans were experimenting with using Reid. Even if he may not have been sent with the house as regularly in 2021, his speed and tackling ability make him always a threat at any time.
In terms of opposing QB performance, Reid had an incredible year last year! Opposing quarterbacks would complete only 53.3% of their passes thrown in Reid's general direction and put two of those in Reid's hands, along with only two touchdowns to receivers being covered by Reid. All things considered, opposing QB's would only amass a QB RATE of 82.9 when they made the mistake of throwing the ball his way.
Interestingly, 2020 was Reid's worst year in this regard, so ideally, the Chiefs will focus on leaving Reid to handle pass coverage and not send him so much on the blitz, even though he is a threat to get to the quarterback. It seems like that was something that the Texans figured out between 2020 and 2021 only sending Reid on one blitz, which I think is responsible for going from a career worst 110.2 (that's actually awful) opposing QB RATE to the stellar 82.9 from his most recent campaign.
When available, Reid has been on the field for more than 90% of his team's defensive snaps in his career. There have only been five penalties that were accepted against Reid in his entire career, and two of those weren't even defensive. On one occasion, he was offsides for an onside kick attempt, and on the other non-defensive play, he threw an illegal block after one of his teammates had intercepted the pass. To be clear, for anyone who doesn't know, the change of possession still stands on that call.
With that, you have a top talent in pass coverage who can occasionally go with the house on the blitz if you want to get really cute and is almost never penalized on the defensive side of the football.
The rich get richer, but man if I don't love good football, and this dude can bring that! My favorite is him showing off that speed in the second clip when he stuffs that two point conversion attempt. The very next clip after that shows him forcing a fumble with a very well targeted impact. Now, some of you might say, "That's just one play!", which is true, but that's a play that you can only make if you're an extremely aware player who knows how to look for those opportunities.
The biggest thing about Reid is that opposing quarterbacks had better make sure they are throwing where only their man can get it, because if that throw goes errant, you can bet your bottom dollar that Reid is going to be in a position to try to make a play on it. He brought one back all the way to the house in 2018 and it sure would be cool to see him do it again.
Marquez Valdes-Scantling-Wide Receiver - Three Years: You talk about some guys having all the luck, and Marquez Valdes-Scantling is one of those guys. This gentleman has had none other than future first ballot Hall of Famer and three time, three time, three time, MVP Aaron Rodgers tossing him balls the first four years of his career…and now he gets another likely first ballot Hall of Famer, Patrick Mahomes.
This is kind of a, "Prove it," year for Valdes-Scantling, as he has signed a three-year deal worth as much as thirty million dollars. The unique aspect of this deal is that the Chiefs can cut ties with him after the first year, and if they do, will eat only four million dollars (two million per season) in dead cap as the signing bonus of the 30M is 6M spread out over three years. The total in guaranteed money is sort of 15M. The reason I say, "Sort of," is because the Chiefs can cut ties before the third league day of the 2023 season, and if they do, none of his 2023 money will be fully guaranteed. I'd say that's an unlikely scenario.
In his four years with the Packers, Valdes-Scantling appeared in 59 of 65 possible games and started with the Packers in 39 of those appearances. Primarily a middle to deep threat, Valdes-Scantling has caught 123 of 247 balls thrown his way in his career with 13 of those resulting in scores and 82 of them moving the chains. Let's take a look at his highlight reel.
Does Patrick Mahomes really need the help!?
Valdes-Scantling can do absolutely everything! I mean, everything! E.V.E.R.Y.T.H.I.N.G.
Watch that video! Here you have a guy who can flat out burn safeties, he can break some tackles, he can snag quick screens and turn on the jets, he can run underneath routes and catch the ball with just enough room to get the YAC to take him beyond the sticks and he can fight for contested balls…and win. This is a total package wide receiver right here and now he's just going from one top tier quarterback to another. I can guarantee you Patrick Mahomes is watching film on Valdes-Scantling and plans to replicate some of the stuff that Rodgers did with him.
I'll tell you what, it's another case of the rich getting richer, but I sure expect him to be fun to watch. I hope he can stay healthy this year and appear in all seventeen of them.
JuJu Smith-Schuster-Wide Receiver - One Year: Let me tell you something about JuJu Smith-Schuster, at one time, this guy was one of the best #2 receivers in the entire league. Back before Antonio Brown went insane, and he was Ben Roethlisberger's #1 option, there was a young man named JuJu Smith-Schuster, who like Valdes-Scantling, is another total package receiver and was just all over the place making defenders look silly.
After the departure of A.B., the Steelers would try Smith-Schuster as their #1 option for a bit, but that experiment didn't really pan out. I don't think that had so much to do with JuJu Smith-Schuster, however, as the Steelers had a sieve-like offensive line and a piss poor rushing game in the 2021 campaign. More than that, he had a rapidly declining Ben Roethlisberger (I'll be happy not to have to remember how to spell that anymore) throwing to him.
Okay, so let's look at the overall picture here:
You have a declining QB throwing you the ball.
Said declining QB isn't particularly well protected.
Your team's offensive rushing game flatly sucks, so the opponent knows that they can sell out for the pass, especially when your team is behind.
A full 25% of the offensive play calls are for ineffective bubble screens (okay, maybe not 25%) that usually go nowhere, so defenses basically have carte blanche to double cover you if they feel it necessary.
So, how much can you really put on Smith-Schuster here? He was in a pretty impossible situation, by my reckoning. It'll be interesting to see him paired up with other credible receiving threats, a QB arguably better than Ben was in his prime and basically getting to focus on the style of play that he's been the best at.
Anyway, the Chiefs are paying him one year at up to 3.25M dollars. I'm thinking that JuJu is hoping to get a ring on his finger this year, but if not, to do enough that the next contract he signs will show him a lot more respect than this one does. It's definitely a prove it year. I think he can.
Smith-Schuster was not available for the better part of last season's Steelers campaign, and even when he was, he wasn't particularly effective. Even with the five poor games last year (in sum), JuJu Smith Schuster has appeared in 63 career games averaging 61.2 receiving yards per game and hauling in 26 TD's. Catching a touchdown pass an average of once per fewer than 2.5 games is pretty darn good, wouldn't you say?
His limited time spent on the field last year would be the only time in his career that he would come down with the ball fewer than 60% of his targets. In fact, in 2020, a pass to Smith-Schuster (that could reasonably be caught) was caught more than 75% of the time that it was thrown to him. The guy's got great hands and he comes down with even contested balls more often than not.
I almost forgot to mention that 181 of his 323 career receptions have moved the sticks. Another 26, as mentioned, moved the scoreboard in the Steelers' favor.
I really hope to see Smith-Schuster have a highlight reel of a year. It's beyond unfair that JuJu is characterized as not having #1 receiver talent; he was simply never really in a situation that would allow most guys to be effective #1 receivers. There's not much you can do if the deck is stacked against you, and it certainly has been on the Steelers' offenses of the last few years.
Derrick Nnadi-Defensive Tackle - One Year: The Chiefs have agreed to keep Nnadi around for another year as one of their defensive tackles. The parties agreed to a one year contract worth as much as 2.75M, with nearly 2.5M dollars of that guaranteed.
Nnadi, to this point, has played his entire four-year NFL career with the Chiefs having started in 52 of his 64 appearances with the team. Nnadi suffered a hip injury that caused him to miss seven games of the regular season in the 2021 campaign, so let's hope he can stay healthy and on the field like he did in 2020 and 2019 in which he started 31 of 32 possible games.
In games in which he has appeared, Nnadi has been a key part of the defensive line and has played just under 50% of the Chiefs' defensive snaps over the last three years.
He was really good at committing encroachment during his first year in the league, but in the more than 1,500 defensive snaps he has seen since then, the flag has only been thrown on him four times, and once was four illegal formation on an opponent's kickoff. If you're only getting penalized once per 500+ defensive snaps you play, at a minimum, you're a very disciplined player in not giving the opposing offense free yards.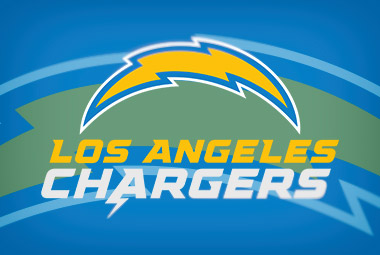 LOS ANGELES CHARGERS
The Los Angeles (previously San Diego) Chargers are an endlessly fascinating team when you look at their entire history. The most interesting year for the team would come in 2010, when, I want you to look at this:
Yards Gained: #1
Yards Allowed: #1
Passing Yards: #1
Passing Yards Allowed: #1
Scoring: #2
Points Against: #10
That had to be it, right? That had to be their best chance to win the Super Bowl, something that the franchise has yet to do in its entire existence, right?
Not so much. They went 9-7 and missed the playoffs.
How can you have arguably the best defense, and the best offense, in the entire league and go 9-7? Well, there's an important element in football that we shouldn't forget, but the 2010 Chargers apparently did, called, "Special Teams."
I'm going to recommend for you stat heads (like me) out there this Secret Base video discussing the special teams ineptitude of the 2010 San Diego Chargers and how it, almost singularly, torched their entire 2010 season. If you haven't watched any Secret Base videos before and decide to explore the rest of their library, don't worry, this article will still be here for you to finish when you're done sometime next week. In terms of neat (but unheard of) stories and excellent statistical content, Secret Base is simply one of the best channels out there–probably the best.
Since that 2010 season, with a 12-4 season in 2018 aside, the Chargers have been mediocrity incarnate. That's fascinating by itself because they've had a top tier quarterback in Philip Rivers for the majority of that time who some argue (I disagree, but what do I know?) should eventually go into the Hall of Fame. The 2018 campaign might have resulted in a Super Bowl run, but for the Chargers running into the New England Patriots in the Divisional Round and Rivers and Co. falling short in an offensive shootout. That's actually kind of ironic because the Patriots would later emerge victorious in the lowest-scoring Super Bowl in history-not exactly what you expect from Tom Brady…but a Lombardi is a Lombardi.
Philip Rivers would eventually find himself putting on an Indianapolis Colts' uniform for the 2020 season as the team transitioned 2020 Sixth Overall Draft Pick, Justin Herbert. All indications so far would have that be pretty much a lateral move in terms of skill, but Herbert might get even better and obviously has a lot in the tank as he is just going into his third season. Impressive pick so far, I'd say.
What's it going to take for the Chargers to get back into the Playoffs? In theory, the answer is, "Not much," as a game-winning field goal, in overtime, in a regular season finale against the Las Vegas Raiders was all that kept them out last year.
One thing that would help would be to play their six Divisional games in, you know, pretty much any other Division (except maybe the AFC North), but that's not really an option. Unfortunately, for Chargers fans, they get Patrick Mahomes and the Chiefs twice, Derek Carr and the Raiders twice and Denver Broncos and their new quarterback, Russell Wilson, twice.
Looking at some of the team stats for last year, I notice that the Chargers were:
Points Scored: 5th
Total Yards: 4th
Passing Yards: 2nd
Rushing Yards: 21st (Ninth in Rushing TD's, though)
Plays/Yards/Points Per Drive (Offense) 2nd, 2nd, 2nd
Points Allowed: 29th (Fourth to Last)
Yards Allowed: 23rd
Passing Yards Allowed: 16th
Rushing Yards Allowed: 30th (Third to Last)
Plays/Yards/Points Per Drive Allowed: 24th, 25th, 29th
Basically, the Chargers have the same problem that the Kansas City Chiefs do, except their offense isn't quite as good and their defense is a little bit worse. The fundamental problem, as I kept saying with the Chiefs, is that's it's REALLY hard to win every shootout.
Going back to the days of the highly-romanticized Old West, the way you hear the tales told, there was a shootout virtually every other day. You would think, "Wow! These legends of the Old West must have killed hundreds, if not thousands, of men!" The truth: Not so much. Even the best gunslingers of the Old West weren't going to make having a shootout an every weekend activity because, sooner or later, you get outdrawn. If you read Joseph G. Rosa's biography of Wild Bill Hickok; he only killed six or seven men in gunfights. Yeah, "Only," I know.
The point is that you can't count on winning every shootout; and the Los Angeles Chargers of 2021 certainly didn't win them all. Their average point production was 27.88 PPG, but their average points allowed was 27 PPG. Okay, spread across an entire NFL season, scoring less than one point per game more than your opponents, on average, is generally going to be a recipe to losing quite a few games—which they certainly did.
Unlike the Chiefs, however, the Chargers actually managed to lose multiple games that weren't shootouts, whereas (as detailed above) the Chiefs only lost one such game. Here are Los Angeles' losses on the year:
Week 2: v. Dallas Cowboys 17-20
Week 6: @ Baltimore 6-34
Week 8: New England 24-27
Week 10: Minnesota 20-27
Week 12: @ Denver 13-28
Week 15: Kansas City 28-34 (OT)
Week 16: @ Houston 29-41
Week 18: @ Las Vegas 32-35 (OT)
In my opinion, I would only definitively call the last three losses on this list, "Offensive shootouts," though I suppose you could make an argument for the game against New England, and perhaps Minnesota, but only if you really wanted to stretch it with the latter.
With that, of their eight losses, somewhere between 3-5 were in offensive shootouts and somewhere between 3-5 were not. If you want to go back and look at their wins, I would say they actually WON more offensive shootouts than they lost, but the problem isn't that you can't win ANY offensive shootout, the problem is that it's tough to win EVERY offensive shootout.
Crucially, the games that the Chargers lost would see their opponents scoring twenty, or more, points. In fact, all of their losses except for the one to the Cowboys would see the opposition put more than the NFL average 23 on the board.
The offensive production is remarkably consistent. The Chargers won every single game in which their opponent scored fewer than twenty points; unfortunately for them, there were only three such games. Essentially, the Chargers have to have their offense absolutely clicking in all of their games to have any chance to win the Division, much less, the Super Bowl.
If I haven't made my case that their defense, at least statistically, positively sucks, then I don't know what else I can do. One would think they'd use free agency and the draft to address that, and one would be right.
J.C. Jackson-Cornerback - Five Years: The Bolts are betting big on Cornerback, J.C. Jackson leading into the 2022 campaign. In fact, they're betting 82.5M dollars big with 40M of that guaranteed, including 25M in signing bonus. The contract does have a team out in advance of the 2025 NFL Season that would result in 10M in dead cap space for the organization, but both Jackson and his agent are betting that the Chargers (or someone) will still want him around as his base salary and other bonuses are spread out pretty equally after this first year.
Developed for four years by Bill Belichick and the Patriots' defensive staff on the Eastern side of the continent, Jackson has been massively productive his entire career. He has appeared in 62 of 65 possible regular season games, including every game over the last three seasons.
An absolute football magnet, Jackson has amassed 25 career interceptions (more than one for every 2.5 games), bringing one of those back to the house for six. Additionally, he has forced one fumble and, with his speed and hands, managed to recover three dropped footballs. Over his career, he has totaled 158 tackles, of which 129 have been solo efforts. If that seems like a low total, that's because it's usually ill-advised to throw the football anywhere near him.
Perhaps the best pass coverage man in today's NFL, at least arguably so, opposing QB's to try to test his coverage have posted QB ratings of 38.8, 34.1, 66.5 and 46.8 over the four years of Jackson's young career. Like I said, throwing the ball anywhere near him, unless you're throwing to not only a top receiver, but a top receiver that specializes in being able to come down with contested balls, is absolutely not a good idea. If Jackson is covering your #1, you might as well make your #2 your new #1 that game.
Somehow, Jackson has only made one Pro Bowl; I'm not even going to try to explain that. Everything about his stats says, "Perennial Pro Bowler," to me. In his 2,872 defensive snaps, Jackson has drawn the flag (and the penalties have been accepted) a scant 22 times. At least one of these came on either special teams or illegal blocking after a turnover.
What you really look at for a Cornerback like Jackson is Pass Interference. In the last two years, Jackson has only drawn four PI's and only eight touchdowns have been thrown to men Jackson has been covering; when you compare that to his 17 picks over the last two NFL Seasons, I think you're going to be pretty happy with that tradeoff.
The Chargers defense ranked only 22nd in the league in interceptions during the 2021 campaign, so if they can stay about where they were on passing yards allowed, (top half of the league, arguably, their real problem is a sieve-like defensive line susceptible to rushing attacks) but send the ball the other way an additional eight times, or so, that's certain to lead to an extra win or two at the end of the season.
When you can come up with a fifteen minute highlight reel, just for one season, you've got yourself a special talent.
They say that football is a game of inches, and you can be assured that if that pass is even an inch errant, that football belongs to J.C. Jackson now. Usually, it would be enough to throw a ball that only your guy can catch, but even that doesn't matter, because Jackson also has a special ability to lay down the wood as soon as that ball touches your guy's hands, so even great throws aren't necessarily going to result in completions.
The most amazing thing about Jackson is his ridiculous awareness of what he needs to do to prevent completions. He knows when it's time to go for the ball and when it's time to go for the hit to dislodge the ball; it seems like he makes the right choice every single play! And, I'll tell you what, you're going to need that in a Division with guys like Mahomes and Carr with Russell Wilson just added to the list of QB's you get to meet twice a year. You'd think that someone so aggressive would draw more PI's, but nope, again-ridiculous awareness and unbelievable timing when it comes to throwing the hit, almost to the millisecond, that the hit becomes legal.
But, what about that run defense?
Sebastian Joseph-Day-Defensive Tackle - Three Years: Joseph-Day has appeared with the defending Super Bowl Champion Los Angeles Rams throughout the three seasons of his NFL career. Four seasons, actually, but he never saw the field in his rookie year.
Joseph-Day had been an effective Tackle for the Rams following the departure of Suh, appearing in all games in the 2019 and 2020 campaigns, having started all of those except for one. Joseph-Day would participate in only seven games in the 2021 year as a torn pectoral muscle that he first injured in Week 7, then re-aggravated the following week in practice, would lead to him missing the remainder of the Rams' Championship year. He almost certainly still received a ring, I would think.
It's quite a shame as he was off to a hot start in those seven appearances, given that his three QB sacks would tie his total from the prior two seasons and his five QB hits tied his career high of 2019. Again, that's just in seven games. Something just clicked with both him and Rams defensive staff who apparently decided to start sending him more often, and clearly, to great effect prior to his injury. The highlights.
That man weighs over 300 pounds; can you believe that? I don't think I believe it. I demand that he step on a scale in my presence, that I have tested, immediately. Where does a 300+ pound man get that kind of speed and explosive acceleration from? He can run quarterbacks down from behind, as he did Jameis Winston, who, you might have heard, has better than average footspeed.
Beyond that, he's a lineman who can do a little of everything and possesses better than average awareness. He seems to always know who has the ball and where the ball is. He can stuff the run, you can send him on the blitz and he'll even get up there and smack a pass or two down. Total package.
The big question mark is how he is going to look coming back from a severe pectoral injury? Given that the Chargers have signed him at three years up to 24M, with 16.5M fully guaranteed, (7.5M signing bonus) the Chargers seem to expect him to look pretty good. Joseph-Day also thinks he's going to look pretty good as the Chargers can get out of his contract in advance of the 2024 NFL Season, which also happens to be the year Joseph-Day is scheduled to make the highest base salary in this contract. In 1,234 defensive snaps, Joseph-Day has only caused the refs to litter the field six times (five accepted), so you like to see that.
Austin Johnson-Defensive Tackle - Two Years: Austin Johnson had something of a breakout year with the New York Giants (at least someone on that team had a good year) in the 2021 NFL Season. The six year veteran has appeared in games both for the Titans and the Giants, having been with the Titans the first four years of his career. While he started nine games with the Titans during his third season in the league, he wouldn't get another opportunity as a regular starter until last year, during which he started every game.
Johnson was productive as a starter, registering 72 tackles, 3.5 sacks, a fumble recovery and seven QB hits. You're certainly not going to want to be Russell Wilson and have Johnson and Joseph-Day coming at you at the same time.
The contract is very straightforward at two years worth up to 14M of which 10.625M is guaranteed. It's an upward trajectory for this veteran, especially if he can keep his production up, as these will be the two most lucrative years of his career, to date. An extremely disciplined DT, Johnson has been on the field for 2,126 defensive plays and was only penalized once. His only other penalty came for running into the kicker and his is only Special Teams penalty in the 587 snaps he's played. He's definitely not going to hurt you by giving the offense free yards and first downs. He took 664 defensive snaps last year (57% of team total) and wasn't penalized once.
Gerald Everett-Tight End - Two Years: As we've established, the Chargers don't really need any help on the offensive side of the football, but a bargain is a bargain. Gerald Everett has inked a two-year deal with the Bolts worth up to 12M of which 8M is guaranteed. In theory, the team can get out of this one in advance of the 2023 season, but likely won't, as they'd still absorb 4M in dead cap hit, which is well over half of what he stands to make on the year.
Everett is usually healthy and available, having seen action is 76 of 81 possible games. He's also been a consistently productive receiving threat, with over 400 yards receiving in each of the last three seasons. Everett had brought it to the house on twelve occasions in his career, with seven of those coming within the last three seasons.
Everett spent the first four years of his career with the Rams, consequently, just missing a Super Bowl as he played the 2021 season with the Seahawks. He's averaged nearly 25 yards per game throughout his career and comes down with the ball almost two out of three times he gets targeted. In terms of the guys throwing to him, last year was his most successful year as those Seahawks quarterbacks airing it out his way would enjoy a 111.7 QB RATE in the process.
Everett would also see the field 75% of the time on offensive snaps during games he was available, so it's clear that he's also capable of protecting the run. He'll probably take a couple of penalties this year, but not too many, as he had the flag thrown on him six times in 1,286 snaps over the last two seasons, including only penalties that were accepted. Three of these penalties were false starts, which is completely within reason and is going to happen sometimes when you have a Tight End frequently going out on routes.
He's not been a Top 10 caliber Tight End in the league, but he brings capability and effectiveness to an already excellent offense at a relatively low price. I like the signing.
CONCLUSION
That's it for now; the next one will begin with the Super Bowl winning Los Angeles Rams, so check it out if you want to see what moves the former St. Louis team is making in their effort to repeat.
Posted by
Mission146