by Michael Shackleford • Nov. 9, 2013
Key Facts
Southeast terminus: Saint Rose Parkway, between the 215 Beltway and Serene Avenue.
Northwest terminus: Intersection of Warm Springs Road and Paradise Road. Trail starts on the south side of Warm Springs, between Paradise and the 215 Beltway.
Distance: 4.1 miles.
Trail video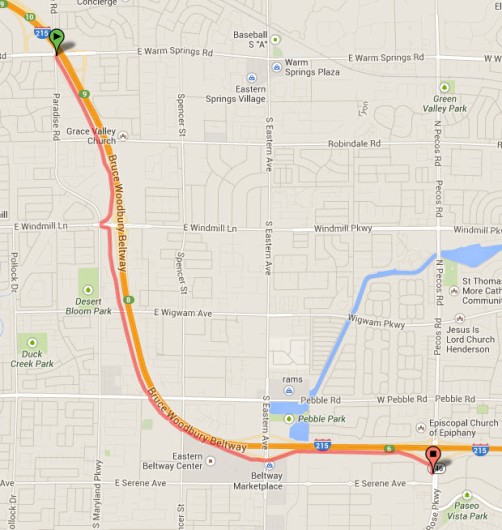 Click on any image for a larger version. Image from GoogleMaps.com.
This is an easy to follow trail that goes along the south side of the 215 Beltway between Warm Springs Road and Saint Rose Parkway. There are lots of street crossings and little in scenery. On the other hand, the trail is well maintained and safer than biking on the streets. There is very little traffic on the trail.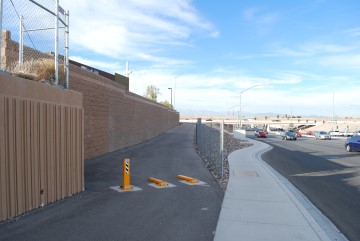 Here is where the trail begins, on the west side of Saint Rose Parkway, between Serene and the 215.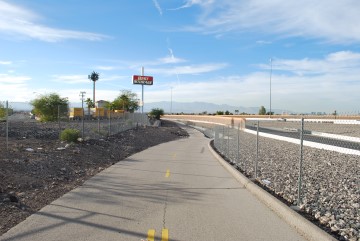 And we're off!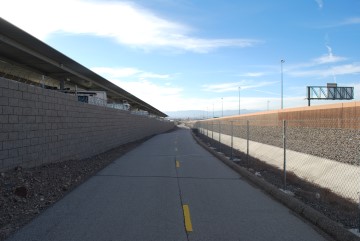 For the rest of the way the trail follows the Beltway. Most of it is nice and straight like this section.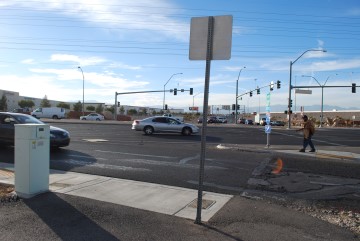 Crossing Eastern Avenue. Trail resumes on the other side of the crosswalk. That homeless looking guy was the only pedestrian I noticed the entire trip.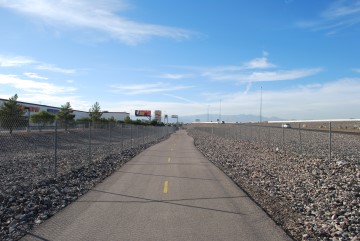 Another sunny day in Las Vegas.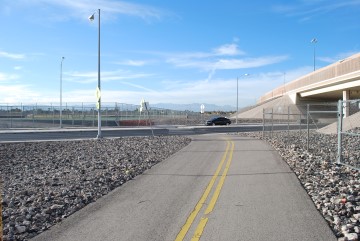 Spencer Street crossing. This is the first of many street crossings that are not at an intersection. Although there is a crosswalk, don't count on any cars to stop for you.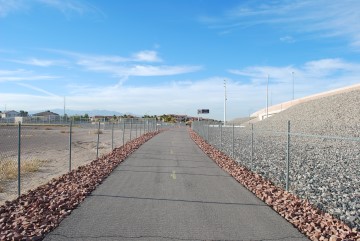 Silverado High School is on the left.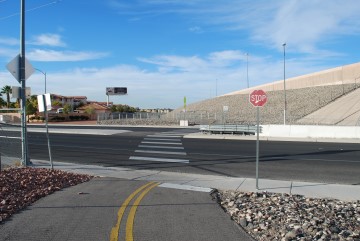 Pebble Road crossing.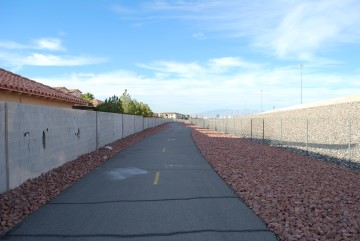 Not much vegetation to look at, but at least the trail is clean and in good condition.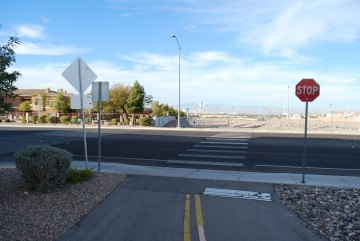 Wigwam Avenue crossing.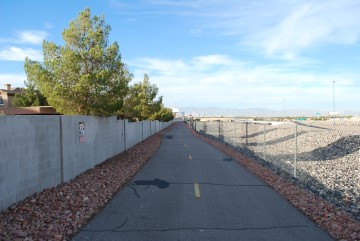 Stay strong and carry on.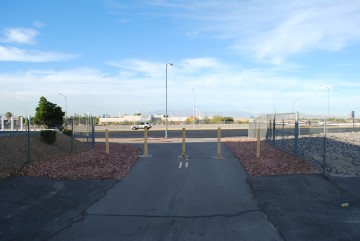 As you get to Windmill Lane the trail turns to the left to cross at the intersection.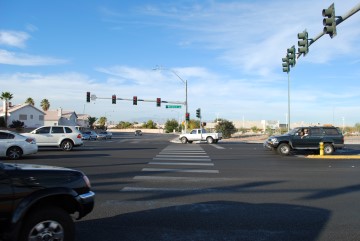 Intersection of Maryland Parkway and Windmill Lane. Trail resumes on other side of the crosswalk.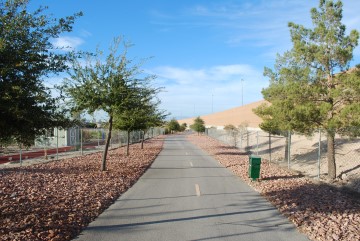 Finally, some trees to look at.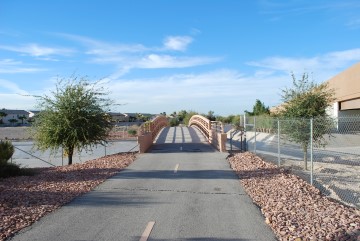 Nice bridge over Duck Creek.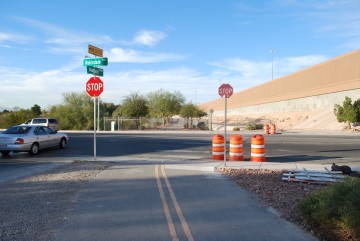 Robindale Road crossing. I waited a while to cross here. The only vehicle kind enough to stop for me was a UPS truck.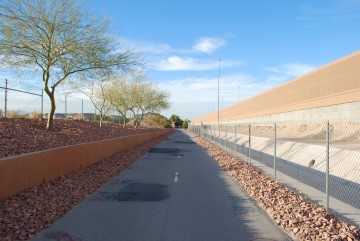 Getting close to the end.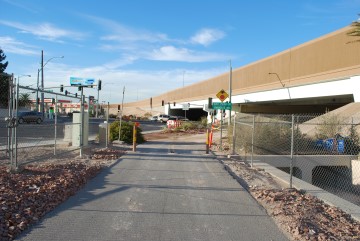 This is the end, at the southeast corner of Warm Springs and Paradise. It is hard to find if starting from this end, as all the fencing and cones make it look like a construction zone. Maybe they are making the trail entrance more attractive, but for now the beginning on this end is an eyesore.
---