Poll
| | | | |
| --- | --- | --- | --- |
| | | | 1 vote (16.66%) |
| | | | No votes (0%) |
| | | | 4 votes (66.66%) |
| | | | 2 votes (33.33%) |
| | | | 1 vote (16.66%) |
| | | | 1 vote (16.66%) |
| | | | No votes (0%) |
| | | | No votes (0%) |
| | | | No votes (0%) |
| | | | 1 vote (16.66%) |
6 members have voted
My last analysis of a crop of new Playtech games is
Wheel of Light
. Mathematically, this is similar to Mini Roulette, except on a 31-position wheel.
I also invite you to
play the game for free
.
As usual, let me know if you find anything wrong with the page.
The question for the poll is would you play Wheel of Light?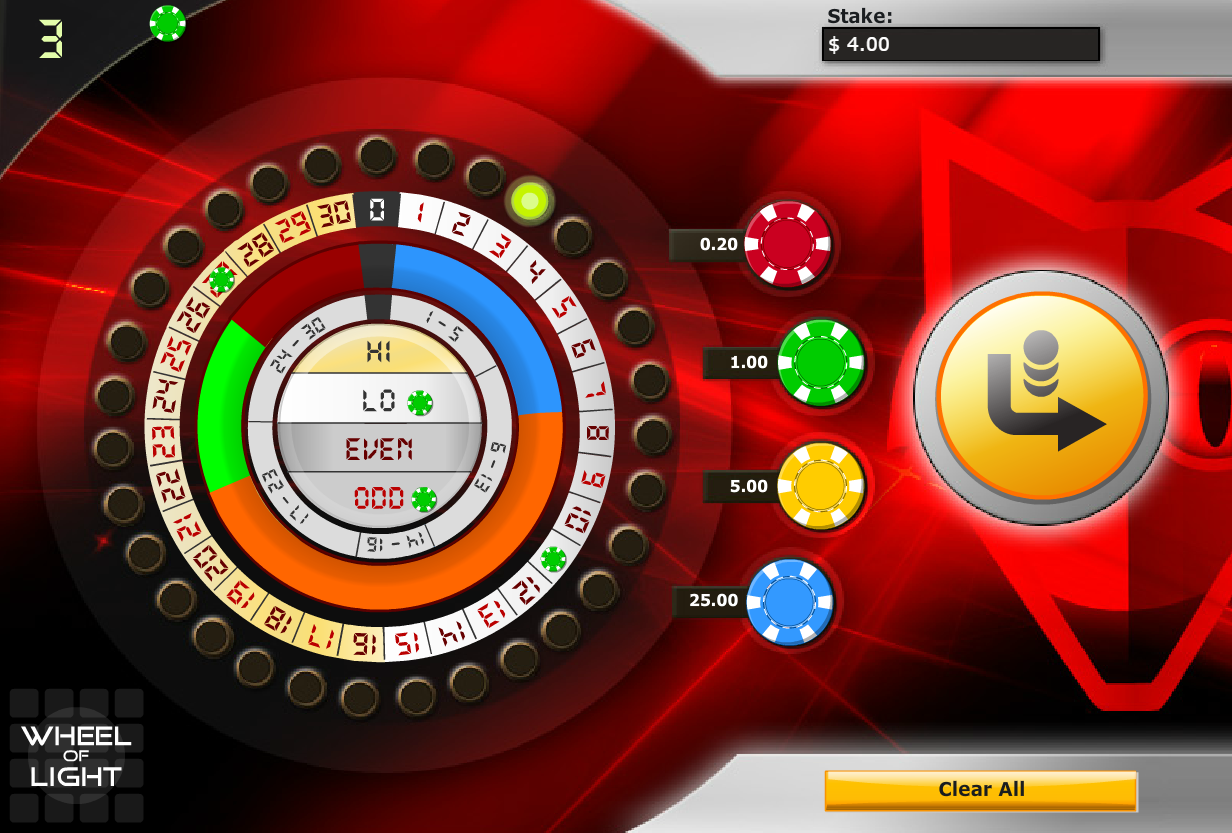 It's not whether you win or lose; it's whether or not you had a good bet.
ThenWhatHappens
No, I wouldn't play, but it reminds me of the Waco Electro Roulette Game.
Don't forget, "FREE" is a four letter word.