Introduction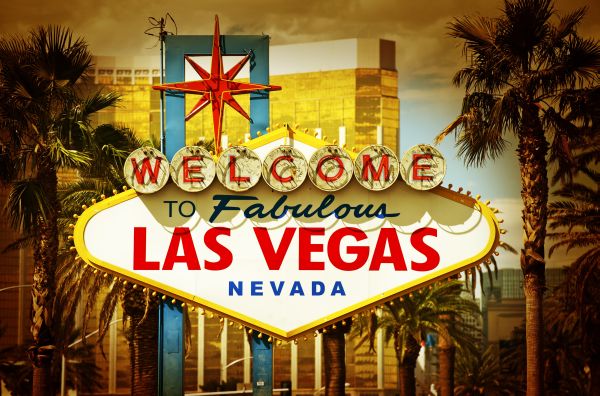 The Las Vegas Convention Center Purchases Historic Riviera
The Riviera Hotel and Casino, known affectionately as, "The Riv," is a sprawling structure consisting of over 2,100 guest rooms and over 100,000 square feet of gaming space. Having gone through a plethora of owners and three bankruptcies (under two different owners) the Riviera is the ninth oldest Strip resort casino and has operated since 1955. In addition to being a notable destination for low-rollers, The Riv also houses one of the largest Bingo rooms in all of Las Vegas.
And, it is all scheduled to come down in early May of this year. (Less than two months from the writing of this article)
The question is: What does the sale of The Riv to the Las Vegas Convention and Visitor's Authority (LVCVA) signify?
Another Change on the Strip
This sale signifies that the Las Vegas Strip continues to reinvent itself as something other than a large concentration of resort-casinos. With the widespread legalization of gambling in States aside from Nevada and New Jersey, it is necessary for Las Vegas to continually reinvent itself and stay a step ahead of the rest in attracting new (and returning) visitors.
The LVCVA has reported that it has turned away potential events that would have otherwise been hosted at the Las Vegas Convention Center due to a lack of space as a result of all of the events it currently houses. In effect, what we are seeing is the demolishing of one of Las Vegas' oldest casinos in favor of a structure that is not directly related to gambling.
The changing face of Vegas goes back further than this recent development. The most significant change for gamblers can be traced back to the last several years over which time more than half of the casinos on The Strip fell under the control of two mega-corporations: Caesar's and MGM. These properties, along with other Strip properties, tend to put more of an emphasis on the resort aspect of their properties, including amenities, fine dining, entertainment, nightclubs and shopping, than did the previous casinos who focused on mainly on gambling.
The reason that these monolithic corporations are focusing on these amenities is because it is essential for their casinos to offer an overall experience that exceeds that which can be offered by the other States with legalized gambling.
The unfortunate result of all of this is that customers are no longer necessarily viewed as gamblers, but rather, quite simply, as guests of the property. The ultimate goal of these corporations for guests of the property is for every guest to have a certain average total amount that he/she spends at the property. The result of that is, while such things as the overall, "Hold," and the ever-immutable House Edge have panned out over the long run since time-immemorial these casinos effectively don't look at what the customers are doing as, "Gambling," but rather, as, "Spending."
Again, these mega-resorts need the customers to spend a certain amount of money, on average, and they know that they have a finite amount of time to cause the customers to do that. In order to get the customers to spend more money on gambling faster, many of these casinos have instituted worse rules (read: greater house edges) on many of the games. One of the most notable examples of this is Blackjack in which a winning, "Natural," for the player pays 6:5 rather than the typical 3:2.
Will there come a point when 3:2 Blackjack can no longer be described as, "Typical?"
It is really difficult to say, but for the time being, we do know that Strip casinos often have poorer returning Video Poker selections than casinos elsewhere, offer 6:5 Blackjack (especially to low rollers) where most Off-Strip casinos offer 3:2 Blackjack, and that the slot machine returns, as reported, are considerably worse than Off-Strip properties, in general.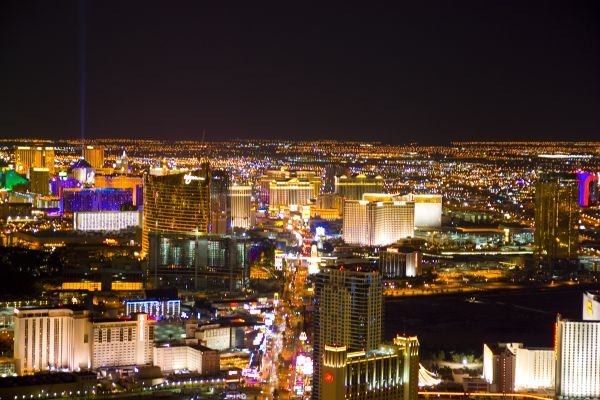 One can assume that there was some sort of cost-benefit analysis done, not just on the machines, but also on such rules as 6:5 Blackjack (and other rules that may not benefit the player) and it was determined that the average spend, per hour, (or however they do it) either increased or remained the same. The reason for such a change is that, when a greater percentage of the money spent on The Strip was devoted to gambling, casinos had to have rules that would attract knowledgeable gamblers. Not Advantage Players, per se, but at least people that would never stand for a monstrosity such as 6:5 Blackjack.
The changing face of Vegas is one in which a lesser percentage of visitors to The Strip are there predominantly for the gambling. The result of that is, when these people do gamble, they are often not aware of the rules or the possibility that there are better returning games not just in Vegas, but in other States as well. Another possibility is that the laziness factor simply kicks in and an individual will play a sub-par game because he/she does not feel like leaving the property at which he/she is staying in pursuit of a better game.
The other advantage had by these monolithic corporations is the fact that, there is very little competition when you own almost everything. The two largest casino corporations on The Strip can de facto agree that they are both going to offer sub-par games to their guests and even some of the other corporations that own casinos on the Strip (cough: Las Vegas Sands-Venetian & Palazzo) can ultimately decide to do the same. The goal is to get the type of guest that is going to have a big average spend at your property, even if that means losing other guests who are there predominantly for the gambling.
These casinos could certainly afford to attract players who are there predominantly for the gambling, thing is, they simply do not want to do that. One reason could be that beneficial rules to the player, (and better paytables in the case of machines) do not just benefit the players who would actively seek out such rules and paytables, they benefit guests who would otherwise not care or, perhaps, know what the rules are and what mathematical difference they make.
For example, if you have a 9/6 Jacks or Better machine as opposed to an 8/5 Jacks or Better machine, even the player who makes many mistakes is still getting nine-for-one on a Full House and six-for-one on a Flush in the former case. Every player who plays 3:2 Blackjack, however poorly, benefits from a winning Natural compared to a 6:5 Blackjack game.
In short, with the other amenities offered by these huge properties and the plethora of different reasons people have to visit Vegas, it is simply more profitable (or believed to be) to give guests who are not predominantly there to gamble worse rules at the expense of losing players who will not play under those conditions.
It tends to make a person wonder: As Las Vegas, and specifically, The Strip, tends to focus on attractions and amenities other than gambling, as we see with the LVCVA buying and demolishing the Riviera to make more room for convention space, will games and promotions continue to deteriorate as a result?
Only time will tell, but I think if someone would give me even money on, "Yes," I'd have a better bet than 6:5 Blackjack.