WorldCasinoDirectory.com Joins LCB Network
We are proud to announce that we have recently made an exciting acquisition expanding our large family of websites even further!
WorldCasinoDirectory.com - one of the most popular online portals dedicated to all casino industry subjects, is now part of LCB Network. Here you can find any and all information about land-based and online establishments: reviews, guides, news, software providers, jurisdictions and more. Thousands of pages provide a valuable insight into everything a gambler needs to stay on top of latest industry trends, improve gaming skills or find a perfect casino destination.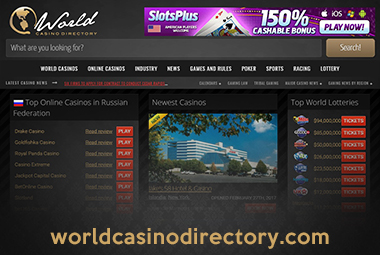 This is a huge portal with massive amounts of content and our aim is to make the transition smooth and natural. Once the thrills from this amazing purchase subside and we get to know the website entirely, we will give our best to improve it further without taking its core values away. Our plan is to build up the portal, making it a wholesome part of LCB and achieving higher quality content across the network. This $1.7 million purchase has been in the works for quite some time and has finally come to fruition to our utmost satisfaction.
This is our biggest acquisition after Wizard of Odds in September of 2014, and we are hopeful and excited to see what the future holds. The CEO of LCB, Joshua Chan, had this to say about this important milestone:
''After chatting we discovered that we shared a similar vision for the site and I put his mind at ease ensuring we would retain all of his staff and friendly work environment.
"My team at LCB have big plans for the site and are very excited to build on what Bernard and his team have already done."
Bernard Richter, the previous owner, faced a difficult decision to sell the site that has been an important part of his life for ten years, but he has fate in the LCB Team to continue the vision he had for the place:
"Selling the World Casino Directory was one of the most difficult decisions I've made in my life. I had become truly attached to the people I work with and the World Casino Directory itself over the last decade. Thankfully, meeting Joshua and his extremely talented team has given me a great source of relief and pleasure, because beyond realizing what a big heart this man has, I also know with his leadership and skills that this team will be able to realize the vision I've always had for the site. I will be following their progress closely. One last note, on a very personal level, I've enjoyed meeting quite a few of you reading this article over the last decade, and plan to see you all in my future endeavors."
Stay tuned for more great news and future plans from your favorite internet portal!