Introduction
As mentioned in the previous article, these next two articles will consist mainly of the interview I had with Raechel Whetstone.
Given that Raechel Whetstone, prior to Standard Backing changing that, is a relatively unknown (outside of Las Vegas) low-stakes tournament grinder, I saw fit to start with her journey in poker. Where does she come from? How did she get into the game?
When something like this happens and people are publicly vilified in the way that Standard Backing has done to Raechel Whetstone, we tend to simply make an association that looks like:
Name = Bad Act
And, that's if we remember it at all.
What we often forget is that all characters in this story of life have a long, and usually interesting, story that precedes these events. With that, we are going to discuss not only the affairs between Raechel and Standard Backing, but also, Raechel's full journey in poker to that point. After all, most humans are not made entirely of their virtues, or entirely of their flaws; most of us are some combination of both.
More than that, Raechel's story will also give most of us (who otherwise wouldn't know) a look into what a low-limit poker player's life, one lived largely on the fringes of society, might look like.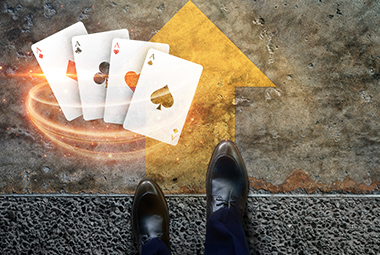 THE BEGINNING OF THE JOURNEY
Brandon James: Let's start off by getting some background information; what's your approximate age?
Raechel Whetstone: 36
Brandon: Excellent. We're close in age; I'm 39. How long have you been playing poker?
Raechel: I've been playing poker since 2005.
Brandon: In your Twitter profile, it lists you as being from Hawaii, it that Hawaii born and raised, or you just kind of grew up—
Raechel: I'm originally from Kentucky, and when I graduated college in 2009, I moved to Hawaii.
Brandon: Excellent. So, you graduated college with an Associate's, a Bachelor's, a Master's?
Raechel: I have a Bachelor's in History.
Brandon: Any particular focus?
Raechel: No. I mean, I did cater a lot of my classes to Vietnam War history because one of my professors is an expert in that subject and got me interested in it, but my degree is just in general history.
Brandon: After you graduated, you moved out to Hawaii?
Raechel: Yes.
Brandon: Was that due to a work opportunity in Hawaii, or you just wanted to go to Hawaii, or did you have family there?
Raechel: I actually had a friend I grew up with who was stationed out there in the Army. His sister was going to go out there, but ended up staying home. He (said to me), "Hey, I've got this one-way ticket, I can put it in your name, do you want to come to Hawaii?" I was like, "Yeah, whatever."
Brandon: What would you say your experience was in high school and college because–horse racing aside, Kentucky isn't exactly a ravenous state when it comes to gambling–that being the case, did you have much in the way of exposure to poker prior to moving to Hawaii? If so, what was that exposure?
Raechel: Yes. Basically, my freshman year of college--I have a twin sister–she started dating a guy who played poker and it was basically a group of friends who would get together and play $20 tournaments.
We would get together and play those, which led to me being introduced to home cash games.
The first cash games I went to were $1 ante games, dealer's choice, so draw, five-card stud, Omaha and some other variants. I played those all the time and maybe, every other week, we would drive to Lexington, which was about an hour from where I lived. (In Lexington) There was a buy-in tournament that would have three tables and I'd play in that.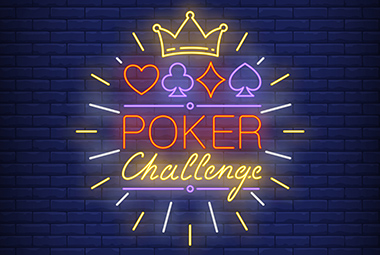 I'd play the $20 tournaments (near my town) every other day. Once I got into poker, I always played.
Brandon: This is all when you were in Kentucky and a freshman in college. I don't think Ohio would have had poker rooms when you were a freshman in college, did Indiana have?
Raechel: Yes. I'm originally from Louisville—just across the bridge there's the Horseshoe, or, I forget the name of it now—
NOTE: The casino being discussed is Caesars Southern Indiana, which was called Horseshoe Southern Indiana from 2008-2019.
—There was one in West Virginia that was close to where I went to college, but there really weren't many casinos that I'd actually go to (a lot) when I was in college.
Brandon: Right. So, without saying where you went to college specifically–-because there are only four casinos in West Virginia not counting the Greenbriar, which is technically a resort and those four would be Wheeling Island, Mountaineer, at the time you'd have been there Mardi Gras and there is one that's Hollywood now…I can't remember what it was called before that. Charles Town Downs, or something.
NOTE: Mardi Gras Casino & Resort is still called that and the other is Hollywood Casino at Charles Town Races, as of 2010. Prior to 2010, Hollywood Casino at Charles Town Races was simply known as Charles Town Races and Slots and did not have Table Games whatsoever.
Raechel: That Mountaineer sounds familiar. I honestly didn't go to West Virginia too often. We'd sometimes go to Cincinnati, but at that time, Cincinnati didn't have casinos or card rooms or anything like that.
Brandon: Hmm..so you had a little bit of exposure, but not much (to poker in casinos), but you fell in love with the game quite clearly which–
Raechel: When I moved to Hawaii, one of the first things I did upon meeting someone is asking, "Hey, where's the poker game? Where's the poker game? Where's the poker game," with that, I found a game pretty quickly. Once you find one, it's not hard to find more; these are all home games—underground.
Brandon: That was actually my follow-up question–did you consider it ironic that you moved to one of only two states that have no legalized form of Commercial Gambling whatsoever?
Raechel: I guess. I would go to Florida sometimes because you could be 18 and play poker there and I have family there; you just can't gamble on other things. Anytime I would go there, I would play poker and they'd have these—I don't know what they're called–but the boats that would go out–and as long as you're in international waters, you can gamble.
I always had an attraction to casinos and gambling; I just wasn't that exposed to it.
Brandon: Yeah. Those are just called river boats or casino cruises. They sometimes sailed from Florida, I think there was one that sailed from Georgia, or something.
Raechel: In Hawaii, there's a lot of underground gambling, in poker.
Brandon: If there's going to be any kind of gambling in Hawaii, it's underground for sure.
Raechel: Yeah, but there's a lot of it.
Brandon: Like, A LOT, a lot, or…?
Raechel: A LOT, a lot.
Brandon: Just to get an idea from someone on the ground in Hawaii, well, how long did you live in Hawaii?
Raechel: Since 2009, off and on.
Brandon: Are you a partial resident of Hawaii? Are you still a legal resident?
Raechel: Well, I've been in Vegas since around January of this year, December of last year.
Brandon: That has me curious. Hawaii tends to be more liberal, not…(compare it to) a state like Utah, where it's all Mormons, right?
Raechel: Mmmhmm.
Brandon: There's no legalized form of Commercial Gambling (in Utah) and you say, "Well, obviously." Hawaii tends to be more liberal–-would you say gambling is something the police wouldn't even be concerned about in the context of a home poker game, or would they not care even if there was a rake as long as it's only ten or so players?
Raechel: When it comes to poker, I would say there's no concern. When it comes to other gambling, there definitely is a concern.
Brandon: Okay, but poker they can…do you think someone could run a two table house there and take a rake and it's just nobody would give a shit?
Raechel: Yes.
Brandon: Thank you. I was just curious because you hear there's no Commercial Gambling whatsoever, but that doesn't necessarily tell you what the Executive Branch-law enforcement-attitude towards it is all the time.
Is there ever any Bingo in Hawaii?
Raechel: Not that I'm aware of.
Brandon: I know it wouldn't be legal; I just don't know what their level of concern for something like Bingo would be.
Raechel: I think there might be instances where there might be a charity type of Bingo event going on.
Brandon: Yeah. That's what it usually is even in states where Bingo is regulated. I'm not talking about Nevada, which is Commercial, but in a state like West Virginia there's Bingo all over the place (meaning charity/non-profit groups). If you want to talk about the second most gambling crazed state in the country, only to Nevada, that's probably going to be West Virginia.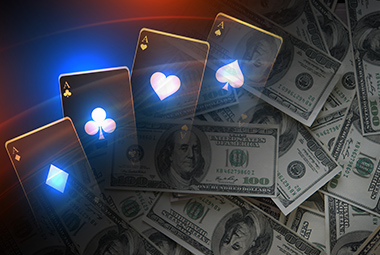 Raechel: There's a lot of Bingo in Kentucky, too.
Brandon: I mean, West Virginia has…in addition to their five casinos, West Virginia has a lottery, closed-network keno, greyhound racing, horse racing, you're not going to be starved if looking for a home poker game and they also have Limited Video Terminal Parlors.
BRANDON'S NOTE: At this point, I proceed to go into a completely pointless historical summary of Limited VLT parlors in the State of West Virginia and take us way off-topic.
Brandon: Getting back to Hawaii–so, you sort of had no problem finding home games and micro-tournaments in Kentucky, no trouble finding home games in Hawaii—going back to college and occasional forays on the riverboats and to Florida, where you could get into something like Seminole—were you good enough then to hold your own, did you get cleaned out or just win some, lose some?
Raechel: From what I recall, I usually did pretty well in the home games in Kentucky. I probably got cheated in a lot of the cash games, but it was the tournaments where there were ten or fifteen people where I'd do pretty decent. I could hold my own, but I was definitely not an overall winning player.
Brandon: Right. Now, you sort of specialize in tournaments for lack of a better term, right?
Raechel: I enjoy them. (Laughs) In Hawaii, there are basically no tournaments. There are occasional tournaments, but it's not worth it for anyone to run them. It's basically all cash games and they're tough with the rake. I'm definitely not a winning player in the Hawaii cash games. At. All.
But, I've always enjoyed tournaments. When I'd go to Vegas, I was mainly coming because I wanted to play tournaments, but then I'd get wrapped up in other endeavors.
Brandon: Right. If you're kind of win some, lose some, in Kentucky, and you're kind of win some, lose some in Hawaii—mostly because of the rake being ridiculous—
Raechel: When I first started in Hawaii, I was definitely getting smashed.
Brandon: Daniel Negreanu has said more rake is better. Is it a fair analysis to say you disagree with that?
Raechel: (Laughing) Better if you run the game, sure.
Brandon: (Laughing) Nice.
Correct me if I'm mistaken, you said you moved to Hawaii in 2009?
Raechel: Correct.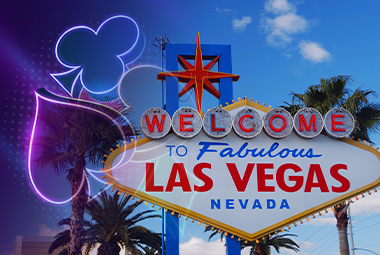 VIVA LAS VEGAS!!!:
That gives us our necessary background on how Raechel got into poker and exposure to the game in her early years. With that, as could be expected, the conversation drifts into her early Las Vegas experiences:
Brandon: How long after you moved to Hawaii would you say it was until you started making these trips to Vegas, how frequent were these trips and how long were you usually there?
Raechel: My first trip to Vegas was, I think, 2011 or 2012. I came for the World Series of Poker; I played a couple tournaments, gambled on other stuff. After that, I'd come out maybe once a year; it was very infrequent.
Brandon: Okay. So…January of this year—it sounds like this is your longest stint in Vegas. Is this the first time we're talking about a half year, or more, just to put a number on it?
Raechel: There was a time that I came out and stayed maybe six months, maybe a little longer, just to see what was going on out here. I quickly moved back to Hawaii just because I prefer it there. Maybe over the last couple of years I have been coming to Vegas more frequently. That's not specifically to play tournaments; it's just because I love Vegas and wanted to gamble.
It would sometimes be for a couple of weeks, which would turn into a month, then I'd come back home. Over the last year and a half, I've been coming way more frequently.
Brandon: Do you still go back and forth to Hawaii a good bit, or on this trip you haven't been back to Hawaii since January?
Raechel: I haven't been back since December (of last year).
Brandon: What year would you say it was that you first had a three-month run in Vegas?
Raechel: There have been occasions where I'd come out during the Summer for the (World) Series. I don't play in the Series, but I'd come out for it. I'd say during the last two years I'd be out for the Summer.
Last year (2022) I came out for the Summer, went back home in December, came back out for a month, went back to Hawaii for a few weeks, back again in December and have been here since.
Brandon: Is it fair to say that you don't characterize yourself as a professional poker player?
Raechel: Yes. I would say that's correct.
Brandon: You have a Bachelor's Degree in general history. You moved to Hawaii in 2009. It's 2023 now. You've been to Vegas, off and on, and been there solid since December of last year–give or take ten months now.
This is the longest stint you've spent in Vegas.
But, you're not a professional poker player. Have you had different jobs going back to when you first moved to Hawaii? Between 2009 and now?
Raechel: After moving to Hawaii, I had a few brief, random jobs. I've mostly been a dealer.
Brandon: REALLY!?
Raechel: In home games.
Brandon: So, you deal the home games in Hawaii and they compensate you—is it a percentage of the rake, or something?
Raechel: Rake, or tips.
Brandon: Oh. Sometimes you deal exclusively for tips?
Raechel: Yes.
Brandon: I imagine some of those players—they live in Hawaii and they're well-heeled, I mean, it's a well-to-do state. Haves and have nots, but well to do overall.
Raechel: Yeah. There's also like a whole poker community in Hawaii.
Brandon: I imagine there are a lot of frequent players and stuff. I imagine if you deal a night of poker in Hawaii, just on tips, you can make a decent little piece.
Raechel: Yeah. It also gives you a degree of freedom because there are multiple dealers, so if I deal for a certain game–I can just take a week off and go to Vegas and someone else can fill in. There's a lot of freedom to just do whatever you want to do.
Brandon: That's nice to have. Would that characterize a lot of home poker dealers in Hawaii—they do it for tips and it's basically an odd job, but pays well enough that they can just take a week off and go to L.A. or Vegas for a week and come back? Are there a lot of people who do that?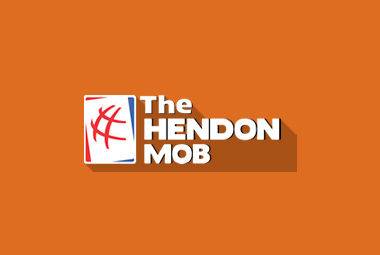 Raechel: Yeah.
Brandon: Any traditional jobs in the interim, or is it like, "The dealing pays so well, why even bother?"
Raechel: Correct. (Laughs)
It was in this mid-late 2022 trip that Raechel Whetstone would enjoy some substantial cash results, according to both Hendon Poker Mob and herself. In all likelihood, it was this run of four months which included cashes of $13,843, $28,257, $45,633 and $13,100 that would pique Standard Backing's interest when she approached them seeking a backer.
Of course, most people would wonder why a player who has collected more money in tournament cashes, in an epic three-and-a-half month run, than most make in an entire year, would suddenly need backing to get into $400 daily tournaments. At least, that's something that I would wonder.
Evidently, Standard Backing was not particularly concerned with why a player with those kinds of cashes would come to them seeking a backer for $400 entry, and sometimes lower, daily tournaments. Instead, what they saw was a potential source of income.
Is there anyone who could realistically look at just those cashes, which ignores many smaller cashes and NOT come to the conclusion that this poker player either has, 'Life holes,' or, 'Gambling holes?'
On the other hand, post February 2023, Raechel endured a few months of less than stellar showings, and being a daily, or almost daily, tournament player, it is clear that there were many days played in which she didn't cash anything.
It stands to reason that Standard Backing might have believed that Raechel was seeking their backing not because she was managing money poorly, but rather, because she was managing it well. They might have saw it as possible that she thought she could beat the field at those stakes, and, in fact, had already proven that she could at least sometimes…but wanted to take a little bit less risk.
One way or another, despite rejecting players who have arguably had better lifetime results (according to Raechel herself), Standard Backing decided to take a chance on her.
That's also where we will mention, and not for the first time, that Raechel states she had a phenomenal business relationship with Standard Backing, prior to these events.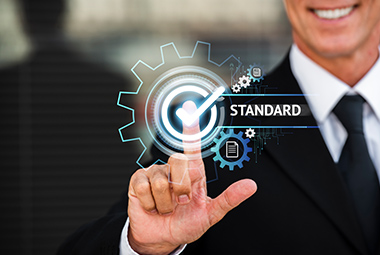 STANDARD PROCEDURE
Brandon: Switching the discussion to backing—the thing that interested me, at first, about this whole fiasco with Standard Backing…when I look at your Venetian win—congratulations, by the way, you must have been playing out of your mind!
Raechel: Oh my gosh. I really f'ed that one up. Since I've been here and have been exclusively playing tournaments, I'd never made a final table at The Venetian. This year I've been saying, "I'm going to win a tournament at The Venetian!"
Brandon: Is that your Twitter profile pic—with the wired Ladies?
Raechel: That was actually from a tournament in September (of 2022). That was the best win ever! I seriously didn't lose a hand the entire day. That tournament was crazy. That was my highest score. I went home and came back in October and got my highest score, then I went home and came back in December and got my next highest score.
I started to have this quick success in tournaments and thought, "Well, I can move to Vegas! I can do this!"
Brandon: Looking at The Venetian tournament, what threw me through a loop is I see it's a $400 buy-in. Not to disparage you, but I'm thinking to myself, "Why is there an entity, that operates as a company, that's backing people in $400 tournaments?" Who needs backed in a $400 tournament that you create a company to do that?
Raechel: I can't speak for everyone that they back, but I know that, for me specifically, if someone is new to their organization—they don't tend to want to buy my action for bigger tournaments.
Brandon: Really!? So, you approached them about something with maybe a $1,000 buy-in and they're like, "No thank you."
Raechel: Basically, the way that it works is they primarily start off backing people online. If they were to back you online, because they back people all over the world, they back 100%. That would be the full stake and then the cut the player gets is negotiated.
With the live players, they buy a percentage of your action at some agreed markup. Not all tournaments are the same.
The way I operated with them, for instance, during the Summer—I would have an entire schedule, and each month, they would go through the schedule and saying, "We will take x percentage at y markup for z tournament." After the series, we were doing this on a weekly basis.
At that point, we'd go over the weekly percentage and they'd offer to buy some percentage at some markup and I would say, "Okay, I want you to buy these ones." Then that was locked in.
For bigger tournaments, it's not that they wouldn't buy a percentage; it's just that it was typically a smaller percentage.
RAECHEL ADDS: Just wanted to point out here that it is only my understanding that they primarily back online players. I really don't know, just my understanding. And that with their online players they do offer 100% backing, but this might not always be the case.
Brandon: Going back to the weekly schedule, they select which ones they'll back. They don't say, "You MUST play x tournament, or you MUST play y tournaments this week," they just tell you what tournaments that they're willing to back, for what percentage and at what markups?
Raechel: Yes.
Brandon: What is the usual markup? If they're going to pick up 50% of the Entry Fee, how much of the win do they want?
Raechel: Half. If they put up half, they want half.
Brandon: There's no, "If we put up half, we want 60% if you cash," nothing like that?
Raechel: No. If anything, they might pay $220 of a $400 tournament for 50% of any cashes.
Brandon: I just can't figure out how the hell this is profitable. (Raechel laughs) No, I can't. I mean, if the poker room is taking juice…there aren't many tournaments where the poker room is paying out 100%+ of Entry Fees as prizes.
If they're going to pay $220, which is 55%, for 50% of any cashes, and if you fail to cash you owe them nothing, then how is this profitable?
Raechel: I honestly don't know how. Usually backing isn't even done like this. It's usually players.
Brandon: Right. Like, if we knew each other prior to this. For the record, we didn't. I'd never heard of you nor you of me, maybe you stumbled on one of my articles, but it's not like someone could say Brandon James and you'd say, "Oh yeah, the writer," that's not happening.
Raechel: Right.
Brandon: Right. It's like, "Said no one. Ever."
But, if we had known each other somehow. You'd just call me and be like, "Hey, there's this tournament with a $1,000 Entry Fee, do you really think I kick as much ass as you claim I kick, because I'm good for $500 and if you want to throw in the other $500, I'll go."
Raechel: Right.
Brandon: When you say the weekly schedule, I assume by the time this Venetian tournament happened, since it was so recent, you were on the weekly schedule with them?
Raechel: Yes. There can also be times where there are multiple tournaments in a day, so I'll list both and then choose which one to play in. If there's one I haven't listed, then I might message them and say, "Hey, I think I want to play in this Venetian $400, what do you want to do? What percentage do you want to buy?"
I believe I wasn't scheduled to play in that specific tournament, but I messaged them that I was going to go and play in the Venetian daily and asked them if they want any action.
Brandon: In this case, they obviously took the action or we wouldn't have this ordeal.
Raechel: Right. This specific tournament, they had 75% of my action. I forget which markup, but generally the markup would be 1.1.
Brandon: Okay. 1.1. To put it in Layman's terms, they paid $300 of the $400 buy-in? Is that accurate?
Raechel: If they bought it at a markup of 1.1, it would be $330. That specific tournament might not have had any markup because it was a daily and I was like, "Hey, do you want this?"
I know, for some of the bigger tournaments—for instance, if there's a $1,600 MSPT*** at The Venetian, the markup isn't going to be as high because I'm not going to be a favorite in that field, so they might offer 75% with no markup. It would vary. It would always vary.
***NOTE: MSPT is an abbreviation for, "Mid-Stakes Poker Tour," which I decided I'd just look up after the interview. It's an annual series of tournaments that takes place all over the country and does its Las Vegas tournaments at The Venetian.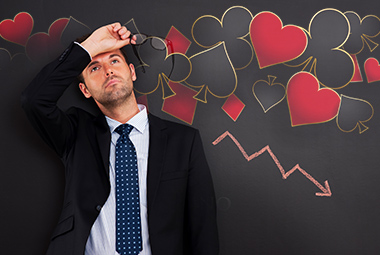 WHEN WINNING BECOMES A LOSS
With that, we are going to discuss the primary subject matter of the debt owed Standard Backing, which is their cut of Raechel's win at The Venetian. Raechel prevailed over a field of players, and over the casino's substantial cut of Entry Fees (after all, The Venetian is the very casino that made Triple-Zero—CALL IT WHAT IT IS—Roulette a thing).
Unfortunately, she didn't hold onto that money and Standard Backing didn't get paid their slice when they should have, as Raechel will detail.
Brandon: I'm just curious because they said the original figure was 7.3k owed before they doubled it by way of a 100% penalty. So, most of this is from the winnings, or…?
Raechel: It's interesting because I was going through the numbers yesterday and came up with a higher number than they did (relative to 7.3k) on what I actually owe, but I might have missed a markup here or there. The number they have is $7,345.60.
Brandon: Okay.
Raechel: I can break down that week for you. That Venetian tournament was on August 17th.
Brandon: Right. I'm trying to take this one step at a time. Even playing in that Venetian tournament. It sounds like calling them that day, or the day before, is not normally the way it goes.
Raechel: Actually, I would do that pretty frequently with them.
Brandon: You would?
Raechel: Yeah. Because, I might change my mind on where I want to play or might be scheduled for a $600 and noticed an overlay in a daily $200 and feel like I have a better chance to win that daily and call and say, "Hey, I'm not going to play that $600 Day 1A today, but I'll play Day 1B tomorrow and do this $200 daily today instead." Something like that.
Brandon: Okay. If we don't have any of these day of, or day before, decisions—how it theoretically works is you present them a schedule for a week, they say we will back you in this, this, this and this, then they send you whatever amount reflects the percentage they want in each of those? Then, what? They send that for the week?
Raechel: They actually don't send for the week. They would specifically send enough to cover something like the next two tournaments. They'd send minimal amounts just to keep the amount (of cash of theirs) down. If I win something, then they wouldn't need to send anymore and I could just take that money and roll it to the next one.
Brandon: All told, they had 75% of the winnings from the tournament at The Venetian coming to them, is that accurate?
Raechel: Correct. Yes.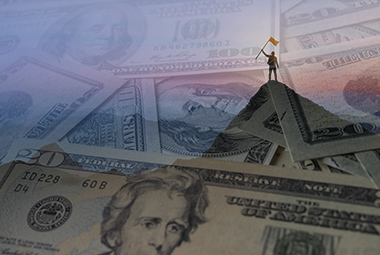 Brandon: And you won, what, 8.4k?
Raechel: 8.3.
Brandon: $8,300.
Raechel: Yeah. It was like $8,364, yeah.
NOTE: The precise amount is $8,364, so Standard Backing would have had approximately $6,273 coming to them from that tournament. The amount Standard Backing publicized Rachel as owing (roughly 14.7k) includes a 100% penalty, so was effectively something like $7,375 prior to that. However, $6,273 of that is winnings from the Venetian tournament, therefore reducing the amount that they are actually out to roughly $1,100.
Brandon: Is it accurate to say, doing some rounding, of the nearly $7,400 they say that they're owed, roughly $6,300 of that is by way of The Venetian tournament winnings?
Raechel: Right. There was–I believe it was the following day or two days later–there was a multi-day tournament at the Wynn and I cashed at that tournament, so they had 55% of that, so that number is also factored in.
NOTE: The Wynn tournament cash was for $1,376, so 55% of that is $756.80. Adding that to the $6,273 (75 percent cut) from The Venetian cash brings us to $7,029.80. With that, the total amount initially owed to Standard Backing, disregarding winnings, seems to be safely under $1,500.
Brandon: 55% of–how much did you cash for?
Raechel: $1,368.***
***Hendon says $1,376, but the difference is so small as to be immaterial.
Brandon: $1,368, let's call it $1,400 to keep it simple. They had 55% of that?
Raechel: Right, but you also have to factor in the percentage that they're paying in for the buy-in, as well.
Brandon: Definitely, definitely. I'm just trying to get to the bottom of–if we were to separate actual cash money that they are out from winnings…when they took to Twitter to report this issue, they gave 14.6k, then a poster from PokerFraudAlert got down to…they charged a 100% penalty, so 50% of the new amount is penalty.
Raechel: Right.
Brandon: So, the original amount, which is to say before any penalties, is roughly $7,400, so it sounds like I am to understand, of that $7,400, exclusive of the buy-ins that get you into the tournament, $6,700, $6,800, is purely in winnings.***
***NOTE: This was close, but good enough for real time. Basically, $7,029.80 was the total in winnings. The cost to Standard Backing for The Venetian tournament was about $300 (75% of $400 entry) and The Wynn tournament was a re-buy, so 55% of $1,200 buy in, which is $660 total.
***NOTE: If we subtract that $960 in total Entry Fees from the cut of winnings, we get would-be profits of about $6,069.80, and they would have gotten the $960 in buy-ins back as part of the winnings, as well. In terms of actual cash money, they are out just under $1,000 on these two tournaments.
Brandon: Other than the Entry Fees for The Venetian and Wynn, money they sent you, what other money of theirs did you have, or is that it?
Raechel: I have it all here. Prior to that week, that weekend, Sunday August 13th-ish, I was holding $466 of their money. They sent me $1,000 for the upcoming tournaments, so now I'm holding $1,466.
On Monday, I played a $200 tournament, which they had 60% of. On Tuesday, I played a $600 tournament they had 75% of. On Wednesday, I played a $200 tournament, two bullets (she rebought once) they had 60% of. And then we come to Thursday, which is The Venetian. It's close to $900 of that $1,466 that was already paid in buy-ins, prior to cashing anything.***
***ADDED—Standard Backing Exposure:
Sunday: Raechel has $1,466 of their money.
Monday: Raechel plays a $200 tournament, does not cash, Standard Backing has $120 of that buy.
Tuesday: Raechel plays a $600 tournament, does not cash, Standard Backing has roughly $450 of that buy.
Wednesday: Raechel plays a $200 tournament and re-buys for another $200, so Standard Backing has roughly $240 in that one.
–-By the time we get to Thursday, Raechel is holding approximately $1,466 - $810 = $656 of Standard Backing's money. She uses part of this to buy into The Venetian tournament and then whatever was left over from that to buy into the Wynn tournament, and rebuy, though some of that was also covered by her winnings at The Venetian, by that point.
Raechel: So, close to $900 of that $1,466 was already paid in buy-ins, prior to cashing anything. Prior to the day of The Venetian.
Brandon: Okay. We've figured out how much cash, prior to any payments you made, that they would be out—is it fair to say that amount is $1,466?
Raechel: No.
Brandon: No?
Raechel: Because of the tournaments that I played prior to The Venetian tournament; their shares were coming out of that $1,466.
Brandon: Oh? So, if they partially back you in a tournament, you back yourself for the rest, and you lose–you don't owe them anything?
Raechel: Right.
Brandon: At the same time, though, to be fair to them-going into that week of tournaments, they shelled out $1,466. They got the $200 in payments you've made so far, and no money has gone from you to them, is that correct?
As an absolute worst-case scenario, they're out $1,466 cash less the $200 you paid them.
Raechel: I don't think we're on the same page, here.
Brandon: Okay.
Raechel: Sorry. I would say no. Technically, from that money they sent, that's money that they are sending me to play tournaments, so I would say they're not out that, because they aren't owed that.
Brandon: Right. But, if you placed first in The Venetian tournament, and you (finished in the cash) in the Wynn tournament, and you paid them—like, that's what backing is for, right?
Raechel: Right.
Brandon: Obviously, I want to be fair to you. That's the purpose of all of this accounting. I also have to be fair to them.
If we begin the week and you have $1,466 of theirs, but you're supposed to pay them upon taking first place in The Venetian tournament, six-something grand—from my perspective, they are cash money out the $1,466. Because, by all rights, they should have high six, low seven, grand right now.
Raechel: If you phrase it that way, it would be the same as saying they are out all of the money that they put up for all tournaments since we started (working together).
If we think about it like this–prior to the day I won The Venetian, how much of their money was I holding that wasn't accounted for and to be put towards future tournament buy-ins? That's $736***, which is before The Venetian tournament starts.
***NOTE: Based on the above note, I have this amount at $656, but some of those other tournaments might have had markup, which means Standard Backing receives a percentage of winnings lesser than the percentage of the buy-in they cover. In any case, it's a trivial difference.
Brandon: Okay. So, we've lost these other tournaments and hadn't bought into The Venetian tournament yet.
The Wynn tournament was concluded before or after this Venetian win?
Raechel: After. It was like the day after.
Brandon: Right. It was a two-day tournament. Day one you do at the Wynn and then go over to The Venetian—that was all one day?
Raechel: I think I played the last day one at Wynn the day after the win at The Venetian. The day two of the Wynn tournament was on the 19th. I had two bullets (NOTE: initial entry + one rebuy) in that, actually.
Brandon: Right, so you have $736 (I have this at $656, per above, but it's trivial) of which some is Venetian buy-in and some is Wynn buy-in. That's actually all you have. That's all of their actual cash you're holding, at that point.
Raechel: Yeah. I actually fired two bullets at Wynn. Because I won at The Venetian, I'm holding some of their money, right? Whatever buy-ins at the Wynn would just come off of that total.
Brandon: The bottom line for me was I wanted to figure out how much money they are actually out because the action that they took against you, in terms of taking things to Twitter, is somewhat unprecedented. When they've been—I don't want to say, 'Stiffed' because you've said you have every intent to pay them when you can, as you've said, but when someone doesn't pay when they're supposed to pay, they have taken it to the 2+2 poker forums, right?
Raechel: Right.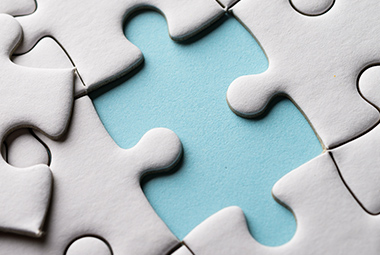 CONCLUSION
Given some comments that I've received, which are obviously wrong (kidding) about my articles sometimes being too lengthy, that's where we'll end this one.
In the final article of this series, we will get into more detail about why Standard Backing was not paid their share of the tournaments' winnings by Raechel Whetstone, the fallout therefrom, and what she plans to do moving forward.
As we have established in this article, in terms of actual cash, they are out less than $1,500 CASH no matter how you look at it. Naturally, they are owed the figure that is greater than seven-thousand dollars as such is the entire purpose of backing players in the first place. They backed Raechel because they thought she had potential to be a profitable player for them; the tournament at The Venetian would be the first time (while with Standard Backing) that Raechel would enjoy a substantial tournament take.
With that, it's no surprise that the company would be upset about not getting its money, but was calling Raechel out on Twitter and threatening to hold her to as much as a 100% penalty necessarily the best way to go about attempting to collect? Make sure to look out for the final article in this series and find out!
Posted by
Mission146