We Disagree Again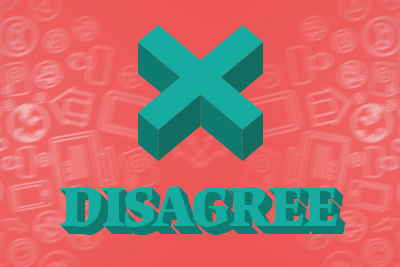 For those of you who do not follow the newly renamed, 'Gambling with an Edge,' pages powered by the Las Vegas Advisor, you should. Also, for those of you who do not read Bob Dancer every time a new Article of his is published, you should be doing that, too! While Dancer does not make a habit out of discussing specific and ongoing plays that would be applicable to the majority of players out there, (do you really want to play ten-hand Ultimate X Deuces Wild for dollars!?) I am a person who is all about learning concepts and applying those concepts to other things...and you can learn a great number of intriguing concepts when you read Bob Dancer's Articles as relates previous Promotions that he engaged in...or any of his other writings, for that matter.
It is for this reason that I found myself extremely surprised when I read this Article by Bob Dancer regarding the Tax Day Promotion at the Plaza Casino:
http://www.gamblingwithanedge.com/too-good-to-be-true
Which contained, in part, this passage:
"So, as it turned out, I didn't play. Whether the promotion was poorly designed or not at the outset, it was "fixed" before it began so the casino didn't suffer — and the players didn't benefit. (Possibly the plan all along was to remove the $5 machines before the event started. I don't know.)"
Anyway, I agree with a number of statements Dancer made in his Article such as the potential for Electronic Roulette to be an excellent play on the Red/Black with a Green Hedge, for however long that would be allowed, but with a high probability of a player doing that getting tossed after the first Jackpot. After all, it is highly doubtful the Plaza wants to give money away.
However, as you can see in this Article that I wrote:
http://wizardofvegas.com/articles/false-flags/
I suggested that there were not only other ways to play something other than Video Poker advantageously, I further suggested that there were ways that a player could enjoy an Advantage greater than that offered by playing Video Poker straight up...at least in terms of percentage if not Expected Profit.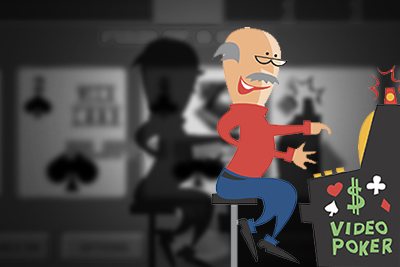 I also have it directly from multiple people that participated in the Promotion that many of the means by which this could be done were both allowed and available. It is for that reason that I am pretty stunned to see Bob Dancer suggest that the casino didn't suffer and that the players didn't benefit. There were plenty of skilled AP's taking advantage of that Promotion regardless of whether or not $5 Video Poker was disallowed.
In the interest of preserving plays for my friends for future Promotions, I am not going to detail, at this time, what some of these plays yielding a higher percentage than playing Video Poker straight up would have been, but what I can say is that opportunities were certainly there. Furthermore, if I get prior permission to reveal the people about whom I am talking, then you may be able to PM some of these people who can attest to the fact that there were still healthy advantages to be had by way of this Promotion.
I understand that Bob Dancer is almost strictly a Video Poker player, but with his deep understanding of the Math behind everything, I cannot help but be surprised that he did not see any other opportunities to be had besides Video Poker at the $5 level or Electronic Roulette. Of course, I am more than happy to amend this statement and Edit this Article if Mr. Dancer contacts me and states that he does, in fact, know of some of the other ways this Promotion could be played and wrote his Article with an eye towards protecting information.
If that is the case, then I will either publicly apologize for not getting that his goal was to throw people off of the scent, or alternatively, I may delete this Article completely if that happens.
Bob Dancer is an unbelievably good Video Poker Advantage Player and writer. If I said, 'Other-worldly,' to describe him, that would be a slight underestimation of his abilities. When it comes to working Mail, Promotions, Drawings or any combination of those three things with respect to Video Poker, if there is anyone out there who compares with Bob Dancer, they have yet to identify themselves. With that said, though, I cannot help but be surprised that Mr. Dancer, if we take what he says at face value, did not identify any other opportunities.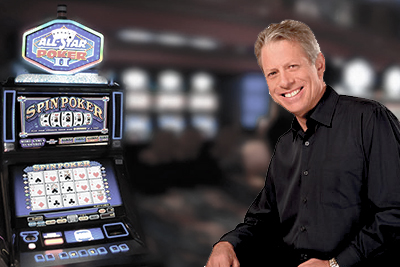 In any event, there were definitely some opportunities there and those opportunities were undoubtedly taken advantage of by some highly skilled recreational Advantage Players as well as a few full-time guys. In fact, while not specifically referencing what they played, a few of these Advantage Players posted about their results on the Forum in a thread related to this subject.
I am not suggesting that Video Poker is not a good play, by the way. Percentage-wise, from what I understand to have been available, the $5 denomination Video Poker would have been absolutely the best choice (if available) on an Expected Profit Per Hour basis, and on a percentage basis, it would have been the second-best choice with potential to be the best choice, depending on the conditions.
Just for the record, I am not suggesting that I am in any way smarter or know more than Bob Dancer in anyway whatsoever, that is ABSOLUTELY NOT TRUE. Bob Dancer is undoubtedly smarter than I am, he is a better player than I am and, perhaps most importantly, he has the bankroll to back those statements up while I have a net worth much closer to nothing that his!
With that said, though, while I am not going to sit here and spell out any plays specifically in the interest of my friends enjoying continued success, I will say that I am not keen on letting the statement that if there was no $5 Video Poker there, then nothing else was good, go unchallenged. I simply cannot do it because I do not want Advantage Players or prospective Advantage Players writing off Promotions simply because the Video Poker conditions are not ideal.
Although, I must admit, some current Advantage Players would love nothing more than if others would do exactly that!
Posted by
Mission146