INTRODUCTION
Mike Sexton was known as, "The Ambassador of Poker," and for very good reason.
In an unfortunate loss for the poker community, casual fans and the gambling community on the whole, Mike Sexton died on September 6th, 2020, at the age of 72. He was little more than two weeks shy of his 73rd birthday.
Poker players would recognize Sexton as a highly-skilled adversary, as he had no shortage of success on the felt. Here are his most notable credentials: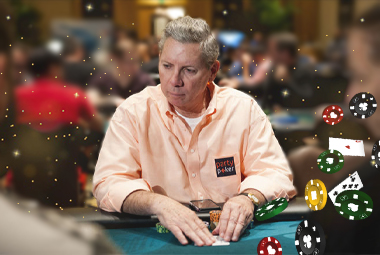 World Series of Poker:
Wins (Bracelets): 1
Final Tables: 23
Money Finishes: 59
World Poker Tour:
Titles: 1
Final Tables: 4
Money Finishes: 15
Of course, for every person who would recognize him at the poker table, thousands more would recognize his voice broadcasting the action.
During the, "Poker Boom," of the early 2000's, different contenders and champions would come and go, but the voice of Mike Sexton was a near constant.
Sexton's life didn't revolve entirely around poker, though. A well-rounded individual, Sexton was a college gymnast at Ohio State University (where he graduated with a degree in Public Recreation after switching from Business) who was known as quite the campus poker player.
Though he never saw combat, Sexton is also a Veteran in the U.S.. Army where he served as a paratrooper with the 82nd Airborne Division. He found work as a salesman after, but would go on to pursue a professional poker career (more money) in the late-70's.
Of course, he wouldn't move to Las Vegas until 1985...so where did he make his poker money? Believe it or not, home games! We'll share a quote of his later that might explain how he could financially succeed as a full-time player in a state (North Carolina) with no poker rooms for nearly a decade.
Unlike professional athletes in contact sports, age didn't slow down Sexton and he wasn't in the broadcast booth because he, "Didn't have it anymore." Quite the contrary, the biggest cash of his career was in 2012's Big One for the Big Drop tournament, where a 9th Place finish was good for a little over 1.1M bucks.
Sexton would begin most broadcasts by welcoming the viewers to the game that takes, "A minute to learn, but a lifetime to master." A constant of the World Poker Tour alongside Vince Van Patten, if you were watching WPT Braoadcasts from 2003-2017, it was Sexton's voice you were hearing….unless he was at the table, of course.
Sexton could be found elsewhere on your TV, of course. In addition to actively playing World Series of Poker events, Sexton would occasionally appear as a player on broadcasts such as Poker After Dark and Poker Superstars. He even poked a little fun at himself on the former by appearing for the, "Talking Heads Week," table. Unfortunately, the six-seat table wasn't his best showing as he finished in 4th Place.
Sexton was also quite the philanthropist, for instance, in 2006, he donated $560,000 to the Special Olympics, Paralyzed Veterans of America, Buoniconti Fund to Cure Paralysis, Children Inc., Wounded Warrior Project and Ohio State University. After his WSOP bracelet win, Sexton vowed that he would donate 50% of all of his poker playing profits to one charity or another.
Sexton would eventually leave WPT commentary in 2017 and spend his remaining years as a chairman and commentator for Partypoker.
FROM THE MAN HIMSELF
Of course, I'm nothing more than a very casual spectator of poker who barely plays. For that reason, farbeit from me to try to delve into Sexton's playing style or make any attempt to analyze his commentary. Instead, I decided to do some research on him so we can hear things in his words. (All sites linked to, of course, have any number of other quotes of his)
The calmness and calculated thought that Sexton put into his commentary was also reflected in the way he played poker. If you busted him, it's a safe bet that you'd be offered a handshake and a smile. Pokertube caught up with Sexton and asked him what he would change about the game:
https://www.pokertube.com/article/interview-with-partypoker-chairman-poker-legend-mike-sexton
Q: What are three things you would ban/ban players from doing at the poker tables?
Mike:
1)Anything that slows down the game (tanking, stare-downs, talking too much to your opponent during a hand, etc.).
2) I'd like to ban all sunglasses and headphones.
3)Verbally abusing or criticizing other players (or dealers) at the table.
I'm going to go out on a limb and suggest that Phil Hellmuth was not one of Mike Sexton's favorite players. I think what casual fans might not realize about Hellmuth is he's trying to make people annoyed and uncomfortable to see what he can get out of them. The only exception is when he actually busts out---but that's probably just a matter of staying in character.
What do you guys think of the changes Sexton would make? Leave a comment, if you like. Personally, I'm not sure what his issue with sunglasses might be. There's definitely a percentage in it for him (both as a player and commentator) in speeding the game up a bit. One of the toughest tasks for Sexton as a commentator had to be filling all the dead time during the year-and-a-half some players seem to take making a decision.
Many poker players love nothing more than taking their game to a higher level and want to go up against the absolute best to prove they are the best. There's certainly an element of wanting to compete with the best for Sexton, but he also knows where the money is, hence, my favorite quote from this interview: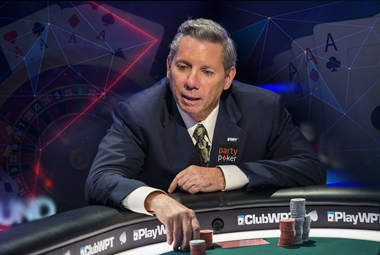 Q: There are 6 seats at a poker table with 1 seat reserved for you. Who would fill the other 5 seats to create your dream game and why?
Mike:Five rich guys that love to play but can't spell p-o-k-e-r.
That's how it's done.
Sexton also discusses money management (financially speaking) and what it takes to break into poker in the Pokertube interview, so I strongly recommend reading the whole thing.
Of course, that doesn't mean that Sexton was scared of being challenged: We find out in an interview from Pokeren Playground Online that is hardly the case:
You have achieved a lot in poker, including a WSOP-bracelet in 1989 but what is the moment or result that you are most proud of?
Sexton: Winning that first bracelet was the most exciting victory for me, even though I've cashed for seven figures twice in my career. That was because it was my first bracelet and it was in Seven Card Stud Eight-or-Better, the game I played every day for a living back then. So, to me, that was my world championship. As a player, though, my win in the 2006 WSOP Tournament of Champions - and the $1 million prize, $500,000 of which was donated to five different charities - was my most gratifying win. That's because of the charity contributions I was able to make and the caliber of competition that I beat. The final three players were me, Mike Matusow (the defending champion), and Daniel Negreanu. Daniel and I played over seven hours heads up before I came out on top.
My most proud moment, however, was being inducted into the Poker Hall of Fame in 2009, because that is a career achievement award.
Later on in that interview, we get to hear about what it's like to be one of the GOATs of poker. For those who don't follow as closely, Sexton is a member of the Poker Hall of Fame:
You were selected for the Poker Hall of Fame in 2009, how does it feel to be in there? And how did it effect your work as poker ambassador?
Sexton: Making the Hall of Fame in any sport is the highest achievement one can receive. Joining the best of all time in the Poker Hall of Fame, including greats like Johnny Moss, Puggy Pearson, Doyle Brunson, Chip Reese, and Stu Ungar, was a little mind-boggling to me. I'm grateful to have been selected to the PHOF, and I believe that being a long-time ambassador for poker contributed greatly to my induction. I consider it a career achievement award - the greatest honor any poker player can achieve.
Sexton was also a man who understood poker from the broadcasting, business and general public perception point of view. As we all know, casino advertisements don't tend to show the players that we'll occasionally see half-drunk, 75% slumped over a slot machine and 100% disheveled, but will focus instead on the perception of opulence and fun. Sexton figured attracting players to poker should be no different, as we see from this interview with Julio Rodriguez for CardPlayer Magazine.
JR: While most people appreciated your blog, some didn't agree that poker needs a dress code.
MS: The whole dress code part of the blog got blown out of proportion. I still believe that players should be presentable, but the most important thing is the players be responsible and aware of the image that they are displaying to the world. If corporate sponsors are watching and all they see are unshaven slobs in t-shirts, shorts and sandals, why should they spend their money on the poker industry?
All you got to do is look at golf. They're clean cut guys who dress appropriately, say the right things and always do their best to promote the sport, and it's paid off. I think the same can be done in poker. People may disagree, but online poker will be back in the United States in the near future and when that happens, corporate sponsors will be looking to pump some money into the game. We just need to lay the right seeds now so that it pays off in the future.
Fortunately, Pokernews made sure to tell the full story of Sexton's early days while he was alive. I'm going to link to a two-part interview article that's definitely worth reading so you can hear about his early life from the man himself:
The first article mainly covers the time that Sexton spent in the service. There aren't really too many, "Soundbite," type quotes, but I strongly recommend reading both of those articles.
Here's an interview from PokerListings in which Sexton discusses making the game faster:
We also learn from High Stakes Database that Sexton didn't have to wait for death for his due accolades, after all, he lived to see a championship cup named after him:
From the source, the CEO of World Poker Tour, Doug Pliska, had this to say:
"Mike Sexton embodies everything the World Poker Tour stands for. His class at the table, humility towards fans of the game, travel to all corners of the globe, and his contributions away from the table have all benefited the game we love. In accordance with his incredible work for the World Poker Tour and the entire poker community, I can think of no better way to honor Mike's legacy than to award the WPT Champions Cup in his name."
For more of Mike Sexton in his own words, you can check out one of his books, Life's a Gamble.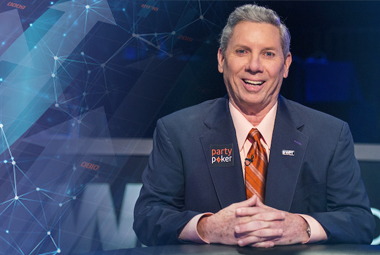 CONCLUSION
So often, we see people depart the world and it's only after they're gone that we realize exactly what has been lost with their departure. In these cases, it's also a shame because the person in question left this world without fully knowing what influence he/she had on others and how much they meant to those who encountered them.
From the time he was 13 years old to the time of his death, Mike Sexton loved the game of poker and expressed his enthusiasm not only on the felt, but with his insightful and clever commentary.
I'm certain we can all agree that televised live poker would be borderline unwatchable without the commentary, so in that respect, Mike Sexton was even more important to the game of poker as one of its leading voices than he was as a player. That's not to take anything away from Mike Sexton, the player, as we know he was one of the best in the game.
Perhaps best of all is the fact that Sexton knew all of this before he went. From his successes in tournaments to being a Poker Hall of Famer to having a championship named after him, Sexton is one of those lucky few to know how much he was appreciated before leaving the table.
And, if there's anything after this, I'd imagine he's sitting at a poker table right now. If so, "May all of his cards be live and his pots be monsters."
Posted by
Mission146