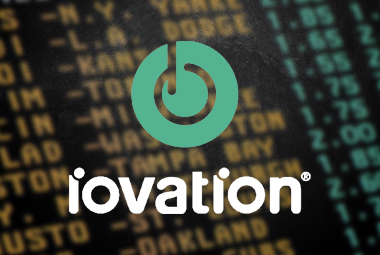 NFL season has started and this, in combination with more states legalizing online sports betting, comes with an age old problem – the potential for fraud. iovation, a TransUnion company, is ready to tackle this issue head within the U.S. online gambling market with a product group designed to manage new players, assist operators with regulatory compliance and fight fraud, all while enhancing the betting experience for customers.
Greg Pierson, Co-Founder of iovation, said, "The online gambling gold rush today in the U.S. is akin to what we saw nearly two decades ago when iovation first began working with European operators as countries there began to legalize online gambling. With states legalizing online gambling and the American fantasy football season kicking off, operators are sprinting to launch apps and websites. They are putting most of their efforts into getting users with less emphasis on preventing gambling issues."
In taking a proactive stance, iovation prepares to solve issues surrounding age verification (21+), bonus abuse, fraudulent credit card activity, geolocation verification and self-exclusion.
Backed by a Nevada service provider license and a number of partnerships with companies around the country, such as SBTech.
Chief Development Officer at SBTech, Andrew Cochrane, said, "SBTech puts player protection and anti-money laundering at the heart of our platform operations for our partners in regulated regions across the U.S., Europe and emerging markets. Thanks to our expanded partnership with iovation, these partners now have access to the industry's most advanced device recognition technology enabling them to instantly identify and authorize verified players and significantly reduce levels of potential fraud."
iovation's American gambling solutions will target device behavior and identity verification throughout the experience of a player in the following areas:
Registering an account:
Verified prefill to expedite onboarding
Added identity verification with a one-time password (OTP) and knowledge-based authentication (KBA)
Age verification checks
Address validation
Email and phone verification
Stop bonus abuse
Manage player self-exclusion
Block non-compliant accounts
Logging In:
Manage player self-exclusion
Stop account takeover
Authenticate players
Block noncompliant access
Reduce login friction
Deposits:
Prevent credit card and payment fraud
Anti-money laundering
Play:
Uncover insider threats
Stop cheating and abuse
Prevent bonus abuse
Detect player collusion
Manage play by geographic boundaries
Authorize large bets
Withdrawals:
Expedite withdrawals
Prevent withdrawal fraud
Non-repudiation for Monday morning chargebacks
Prevent fraudulent self-exclusion
Block non-compliant accounts
Learn more about iovation's and TransUnion's sports betting offerings by visiting their website at https://www.iovation.com/. Additional information about the company is available in this exclusive interview.
Source:
"iovation Prepares for U.S. Online Gambling Fraud and Legal Complications With Rush to Onboard Players", prnewswire.com, August 28, 2019.
Posted by
DavidGreen