Introduction
Over the last few days, I had the opportunity to visit three casinos that were completely new to me. While the following Reviews are really meant to be mini-Reviews covering only my initial impressions of the casinos (I only spent a substantial amount of time in one) I do want to take the opportunity to give recommendations where they are warranted.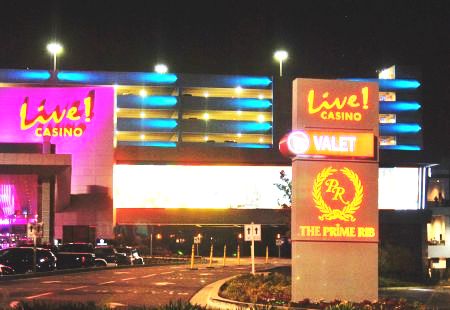 Maryland Live!
Maryland Live is a little bit too lively for my taste, if I may say so. Vegas casinos included, certain sections of the Maryland Live! represented the loudest casino experience that I have ever had mostly due to blaring music. As with most casinos, certain areas of the casino (the largest area where Video Poker games can be found, for example) are mercifully more subdued than others, but even then, that section was still pretty loud. I would be hesitant to try card-counting at the Blackjack Tables (I didn't play any table games over these visits) because that section seemed to be the absolute loudest in the casino. To be perfectly honest, I would be lucky to play Basic Strategy properly.
For those of you who are familiar with the Rivers Casino in Pittsburgh Pennsylvania, the aesthetics of this casino were somewhat reminiscent, but it seemed to be a bit more modern and upscale than the Rivers. There was an eclectic mix of clientele in this casino with all ages and cultures represented throughout, and this was also true of the staff. Of course, given the close proximity to Baltimore and Washington D.C., this is hardly surprising.
In terms of food, I ate at the deli in this casino and did not really have much opportunity to take note of the other eateries offered there, though there are several. In terms of paytables, the Video Poker games were not terribly impressive to me, at least not compared to what can be found in Vegas, but this casino did have a wide variety of both games and denominations.
Overall, this is the second-loudest casino I have ever been to in my life with only the first floor of The D surpassing it in that regard. However, for anyone not wanting to drive several miles, this casino is the only option. I would have to say that I give it a 6/10 overall given the fact that it is aesthetically pleasing and very clean. With respect to the staff that I dealt with overall, I am neither satisfied nor dissatisfied, though I will note that none of them were especially outgoing.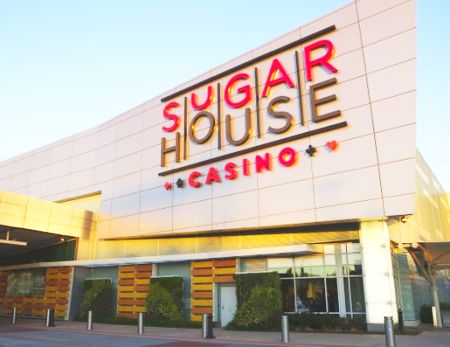 SugarHouse Casino
The second casino that I visited in the period of a few days, and the one in which I spent the most time, is the SugarHouse Casino located right in the heart of Philadelphia, PA. Of the three casinos mentioned, I enjoyed this one the most as, while not as aesthetically pleasing as the other two, it offered the best overall atmosphere as it was the quietest and I felt that the staff (other than at Geno's Steaks) were extremely friendly throughout.
I had an underwhelming experience at Geno's Steaks in the Food Court because, after ordering a couple of Philly Cheese Steak sandwiches (what else would one order?) and some fries, the sandwiches came out and the fries did not, because they failed to make them. There were some lukewarm fries that had been in the warmer for who knows how long and the staff asked if those would be fine, so I agreed. Further underwhelming me was the limited choice of condiments which consisted of ketchup, mustard, mayo and hot sauce. Personally, especially serving steak sandwiches, I felt that they could liven it up a little with some horseradish sauce, or something along those lines.
I figured the one order of fries that I accepted from the fry bin was all I would end up getting, but then it must have occurred to the staff that there were two orders of fries, because my girlfriend and I were offered our second order about twenty minutes later. Quite frankly, I had given up on them.
In the event that I lived around Philadelphia, though, I would not be surprised to have this end up being my, 'Local,' casino because the machines are largely spaced out well and the fact that the music is not too loud scores major points with me. I also was fond of the stalls in the bathrooms because they have wait are essentially proper doors that make the stall seem fully enclosed and have almost no gap whatsoever. One odd thing that I noticed while glancing over the slot floor of this casino, however, is they tend to have a machine separating two of the same titles rather than putting two of the same title machine side-by-side. I have no idea why they would do that.
Overall, I have a positive opinion of SugarHouse based on my initial impression and will definitely go back. The staff were very welcoming and friendly across-the-board and the clientele there seemed like generally nice people, in fact, I had a lot of fun chatting with a player seated at the machine next to me for a bit, and cocktail waitresses also seemed to appear fairly regularly.
Overall, I would give this casino a 7.5/10 based on initial impression.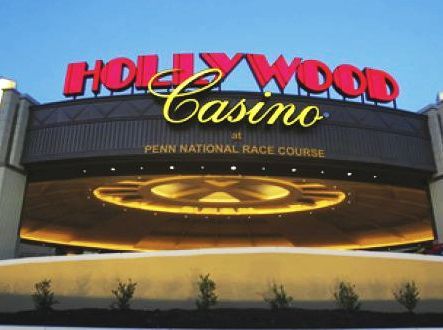 Hollywood Casino Grantville
We had the opportunity to stop at this casino briefly on our way back, which we almost did not end up doing. In terms of the layout of the slot machines and Video Poker, this was probably my favorite casino of the bunch as there was plenty of space in which to walk around between the tables and machines as well as in the areas in which there were machines. Aesthetically, I have been made to understand that this is very similar to other Hollywood brand casinos, and I am going to take that at face value as I have only been to one other casino of that brand and not for very long, at that.
We ate at the buffet at this casino which was far from impressive. Other than the dessert area which offered a varied selection of generally good-looking desserts, the food was mostly bland, but it got the job done. I certainly would not pay to eat at this buffet, again, but I would eat it in the event that it was comped...which is more than I can say for a few buffets.
The clientele of this casino trended elderly, it seemed like, and the music level was probably quieter than average. It was so quiet, in fact, that one almost couldn't hear it at times. What few staff people I dealt with were generally friendly, although, when I went into the High-Limit room to cash a ticket (I noticed a machine there) the slot attendant asked me if I was actually in there to play anything. When I answered, 'I might, but I'm mainly here to cash this ticket,' he informed me that I could go ahead and cash the ticket in there, 'This time,' but generally one is only supposed to be in that room if one is actively playing something.
Due to how quiet it is, this casino is right up my alley, but it does not seem to offer as varied a Video Poker selection as either SugarHouse or Maryland Live, and again, the paytables are far from being anything special. Unfortunately, I only caught a few Table Minimums (all were $10 that I saw) because that is not what I was in there for nor did I plan to be there very long.
Based on my first impression, I would probably stop in if I happened to be relatively nearby anyway, but unlike SugarHouse, it is not a casino that I would go out of my way to visit. Overall: 6/10.
Posted by
Mission146