Introduction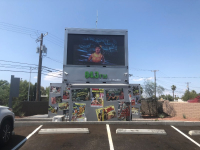 When was the last time you've been to a drive-in movie theater? For me, I think the last time would have been 1990, when some friends and I went to see Days of Thunder at one of Orange County California's few remaining drive-ins. Since then, drive-ins are sadly going or have gone the way of the dodo bird. Wouldn't it be nice to have them back in this era of social distancing?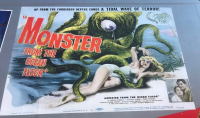 To bring back a taste of the drive-in experience, one Las Vegas entrepreneur has brought back a miniature version of the drive-in. Located just north of the 95 on Decatur, sits Burger 51. It features a small parking lot for about 30 cars, a movie screen, and menu featuring cheeseburgers, bottled soda, popcorn, and candy.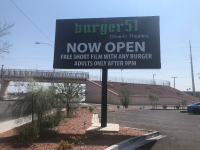 The way it works is you first put in your order and pick it up, like at any fast food drive-through lane. Then you may either leave or park and enjoy whatever short film is on at the time. The movies are broadcast on a large screen easily seen from any parking space. I was there around 1 PM on a 109-degree August day in Vegas and could see the screen fine, despite the blaring summer sun. Sound comes over your car radio on 94.3 FM. Movies are about 15-minutes long and lean towards science fiction and suspense. After 9 PM, they show movies that are for more mature audiences.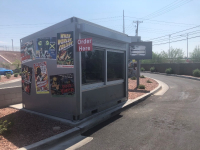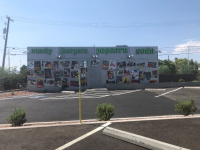 One may even upload a movie for consideration through the Burger 51 web site. Based on my understanding, I think you can expect to see low-budget independent short films. Although everything is decorated with science fiction movie posters from mostly the 1950's, I would not expect to actually see them on their big screen.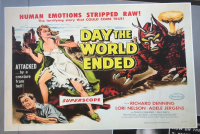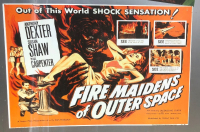 I forgot to write down the food and beverage prices, but they were surprisingly on par with fast food places like Five Guys and In-n-Out. I personally ordered a cheeseburger with everything and it was delicious. I would most closely compare it to an In-n-Out burger, but it had a much more generously thick slice of tomato and sweet onion. So good that I will order two my next visit.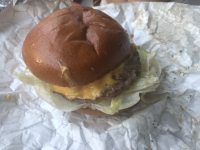 As I was walking around taking pictures, John, the owner came out and greeted me. He invited me to take all the pictures I wished and then welcomed me inside the kitchen where he told me about the business and answered my questions. Super nice guy.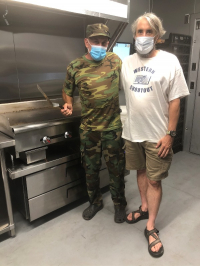 In closing, I think Burger51 is an incredible idea. Even without the drive-in experience, the food is good and reasonably priced. However, it is the drive-in that makes it unique. I predict once the word gets out about this place it will be hard to get a parking space, so I recommend you seize the opportunity now.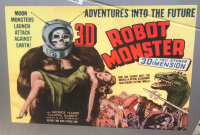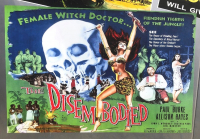 Basic facts
Address: 101 North Decatur Blvd. (Near Decatur and Washington)
Web site: Burger51.com.
Media: Area 51 themed burger shack, drive-in movie theater opens in Las Vegas at Fox 5 Vegas