by Michael Shackleford • Nov. 3, 2013
Key Facts
Northern terminus: Tree Top Park
Southern terminus: Arbors Tennis and Play Park (intersection of Pavillion Center Drive and Sageberry Drive).
Distance: 0.75 miles.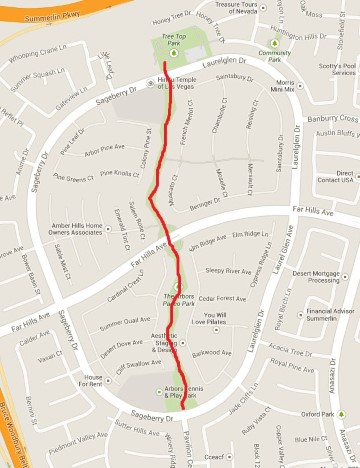 Click on any image for a larger version. Image from GoogleMaps.com.
This is a short and sweet walking trail in Summerlin. It forms the diameter of the circular drive known as Sageberry Drive. At both ends are small neighborhood parks. The trail is well lit and landscaped.
These photos were taken starting from the Arbors Tennis and Play Park, traveling north.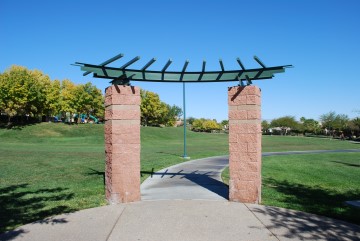 Beginning of the trail at the Arbors Tennis and Play Park.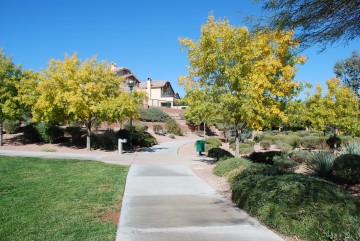 Keep following the trail after reaching the end of the park.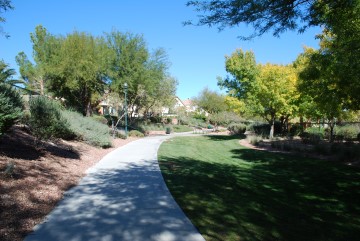 Further on down the path.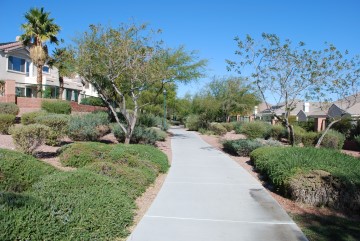 Desert landscaping on both sides.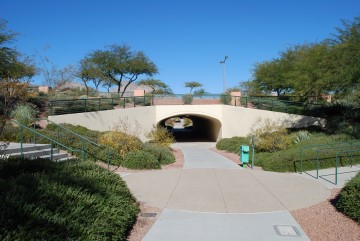 Far Hills Avenue underpass.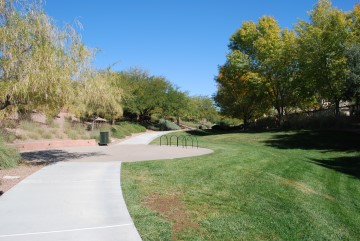 Just north of the tunnel.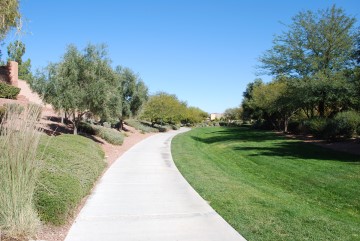 Another open grass field.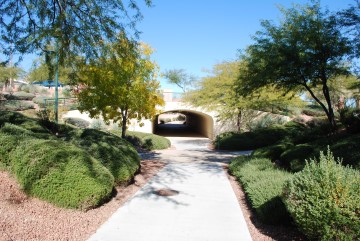 Sageberry Drive underpass.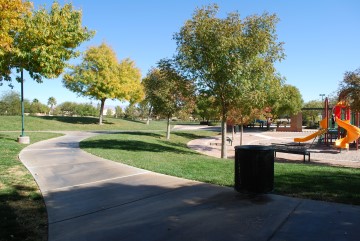 Northern terminus at Tree Top Park.
Links
Go to index of Las Vegas exercise trails.