Made a reservation a couple weeks ago, tried to get Borgata but there were no rooms. Called Caesar's because I had a Vegas offer, all they had was one night at Harrah's (we wanted Sun and Mon). Oh well, we took it.
Today really sucked, we were taking my dad (88 yo) and his girlfriend (90 yo) to my sister's house in Ocean City, he fell during the night and I had to take him to the ER to get checked, he's okay but we left at 2:45 instead of 10AM like we wanted to. Got to Harrah's around 6PM, left them in the car and went to check in and there were about 200 people in line, no lie it stretched from the desk to the valet door.
It took an hour to get to the front, I gave my ID and she verified, non smoking 2 queens (we both snore in each others' ears, 2 queens helps), then she asked, "Would you mind if I put you in a penthouse?"
"Uh, how much?"
"No charge, sir. Free."
Okay.
Well, here we are. It's late, and the wifi hotspot is really slow, so I'll take more photos tomorrow when it's brighter, and upload them from sis' house where the connection is faster. Including the 15 foot high ceiling, there's probably as much cubic footage as there s in my house. Sauna, exercise room, massage room, 2 1/2 bathrooms (two full baths with hot tubs), holy crap.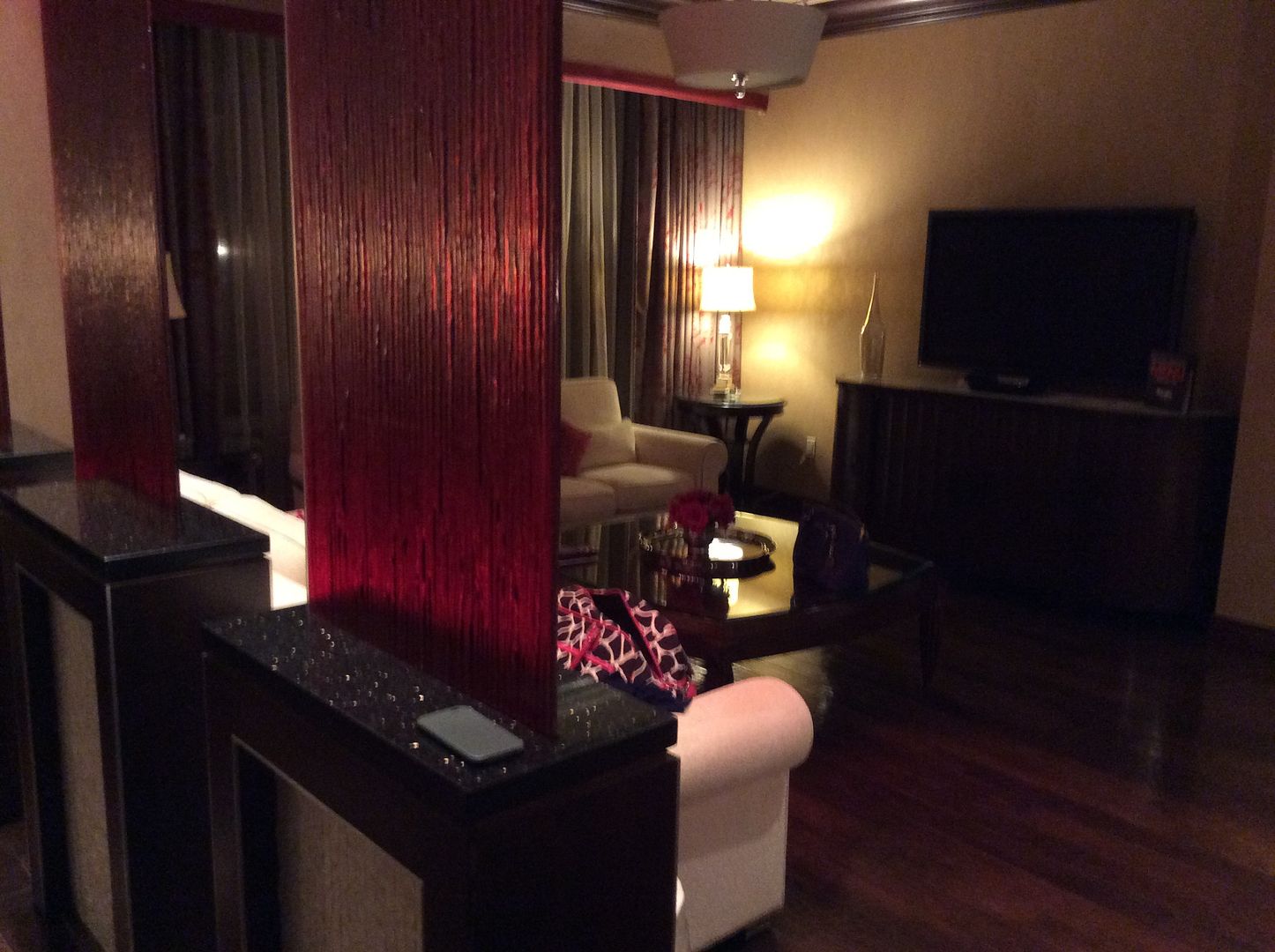 NO KILL I
TwoFeathersATL
Sweet!
The only time I got bumped up to a really cool room, I went way down and ground back for hours on end.
Never touched the bed.
BTW, I read what you wrote Mosca, bout a month ago, after your absence from the the Forum for a bit.
I was amazed, I was inspired. Didn't get around to saying thanks for sharing.
Big Thanks!
Youuuuuu MIGHT be a 'rascal' if.......(nevermind ;-)...2F
Can not find a legit reason to go out of your way and possible funds for a suite, when all you need is a bed to sleep in between forays to lighten the casinos till. "Comped" for the high roller, of course, but to split your stay between two places for two days? That's called work.
When a rock is thrown into a pack of dogs, the one that yells the loudest is the one who got hit.