Decided to post this separately. Re:
Quote: SOOPOO

. I like the concept of a fixed fare.
Yes, it simply eliminates the question of am I getting taken advantage of. I think the fares were posted at McCarran, but I am not sure if I saw it there or on the internet.
This picture is from the Nevada Taxi Authority website: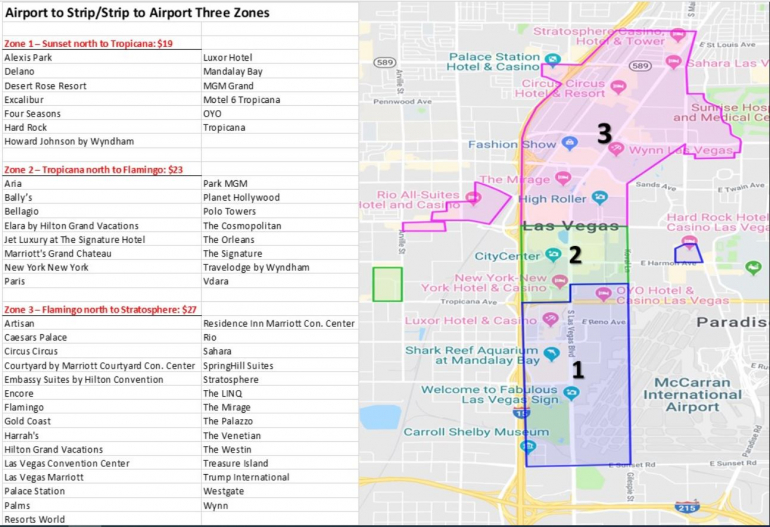 source:
https://taxi.nv.gov/uploadedImages/taxinvgov/content/Rider_Info/ZonesQuickMap.JPG?n=698
Like the castle in its corner In a medieval game; I foresee terrible trouble And I stay here just the same